Feel Like Royalty in Queen City
By Mary Conroy
GET ACQUAINTED
The Kimpton Tryon Park Hotel is a boutique property located in popular, uptown Charlotte that offers a metropolitan vibe but extends the luxuries of a palace. Its detail-oriented style of polished metals and dramatic crystal is unmatched and makes the Kimpton Tryon Park Hotel the place to be when in Queen City.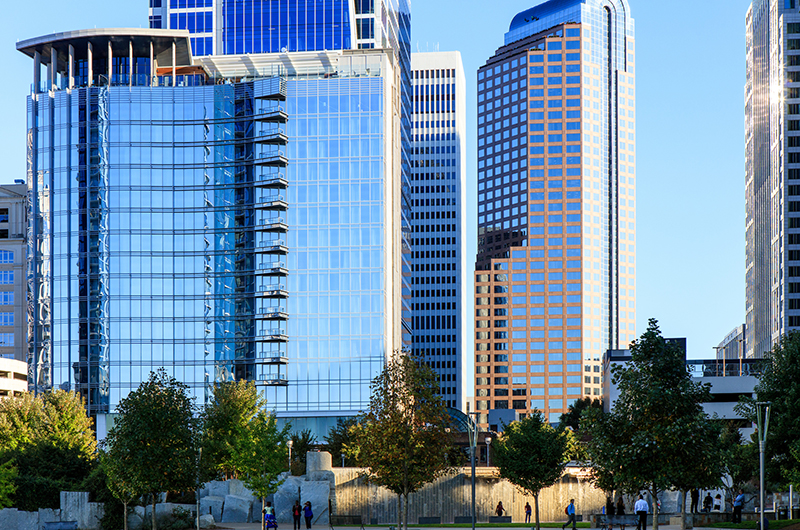 HERE'S THE SCOOP
The Kimpton Tryon Park Hotel combines southern hospitality and modern features in each of their 217 rooms appointed with white, Italian marble and stained mahogany. Uniquely, the closet has seersucker robes and wallpaper representing Charlotte's history. The beautiful floor-to-ceiling windows provide a stunning view of the city and guests can enjoy 24-hour room service.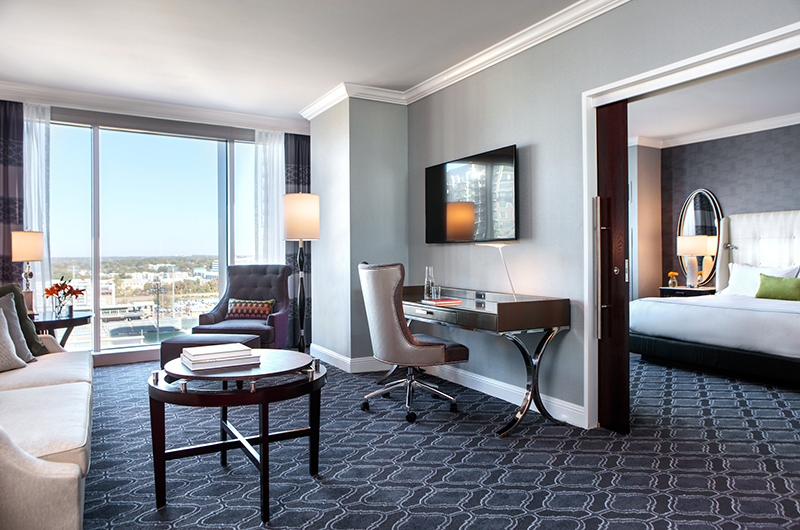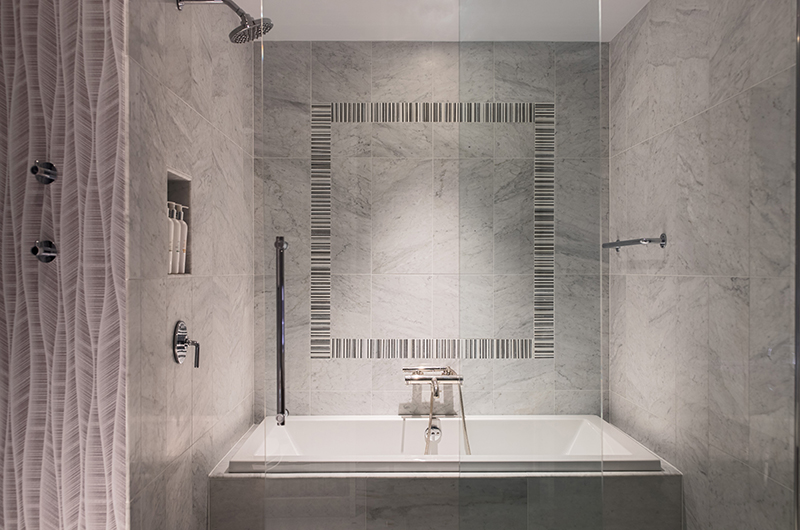 GET THE DISH
The Kimpton Tryon Park Hotel has two restaurants. Angeline's is the spot to gather with friends and family, taking a modern spin on Italian dishes for specialty in-house prepared pasta. Merchant & Trade is the sexy, rooftop lounge located on the 19th floor. It's the best seat in Charlotte when meeting for a drink or hosting an engagement party or wedding reception complete with spectacular views, sleek furnishings, and lush foliage.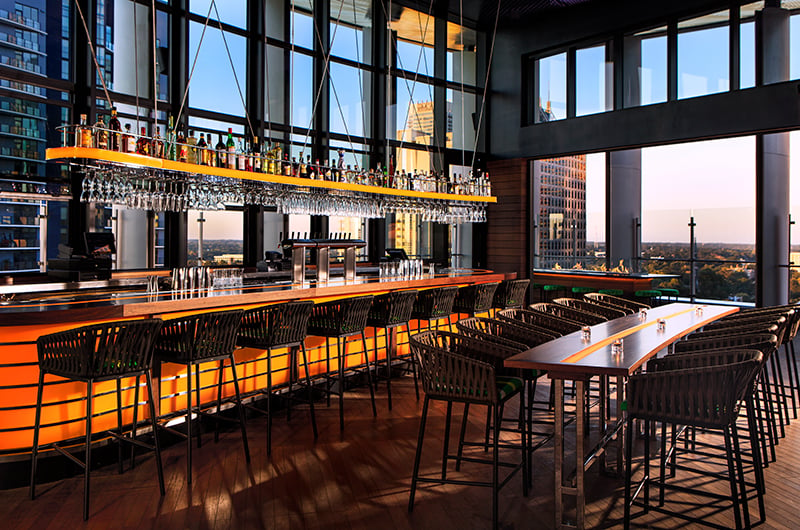 OUT AND ABOUT
After taking one look at your room's exceptional view, you'll see everything uptown Charlotte has to offer. Take a stroll to the Mint Museum and experience new cultural and artistic experiences. Take a ride on the Kimpton's custom-designed guest bikes and ride through First Ward Park right across the street.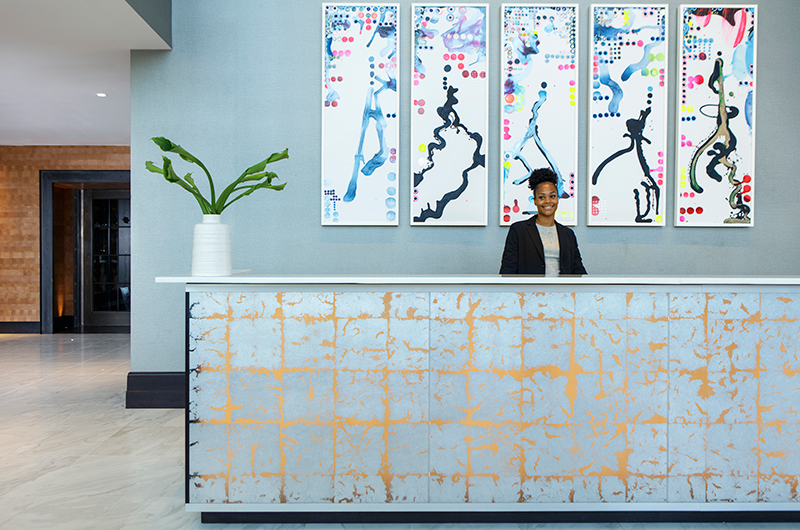 BIG DAY DETAILS
Your big day will feel like a royal wedding with two ballrooms and charming pre-wedding spaces to choose from, accommodating up to 150 guests. Ballrooms are beautifully decorated with neutral colors to match any wedding theme. Chandeliers in the ballroom are perfect crystal rings, a modern take on Queen Charlotte's rings. The walls leading up to the ballroom have a slight glitter continuing the regal theme.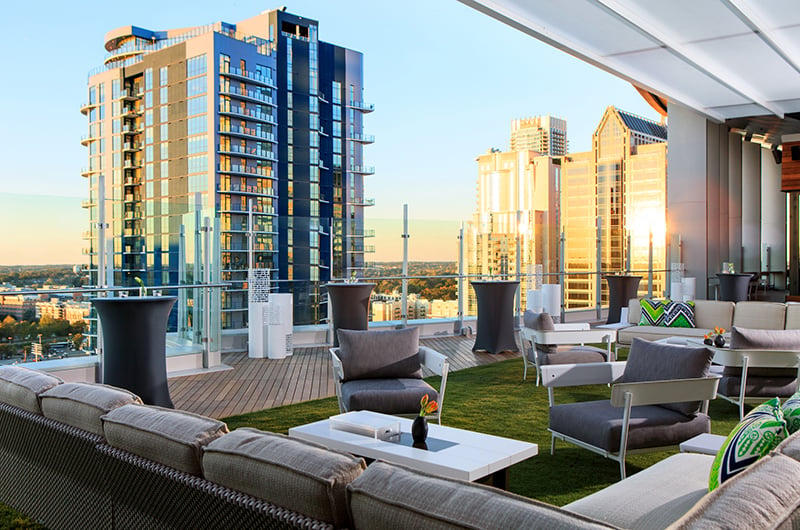 WE SIMPLY ADORE
The Kimpton brand is known for its exceptional service and tradition of calling their hotel lobby "The Living Room." From 5pm – 6pm enjoy a hosted social hour.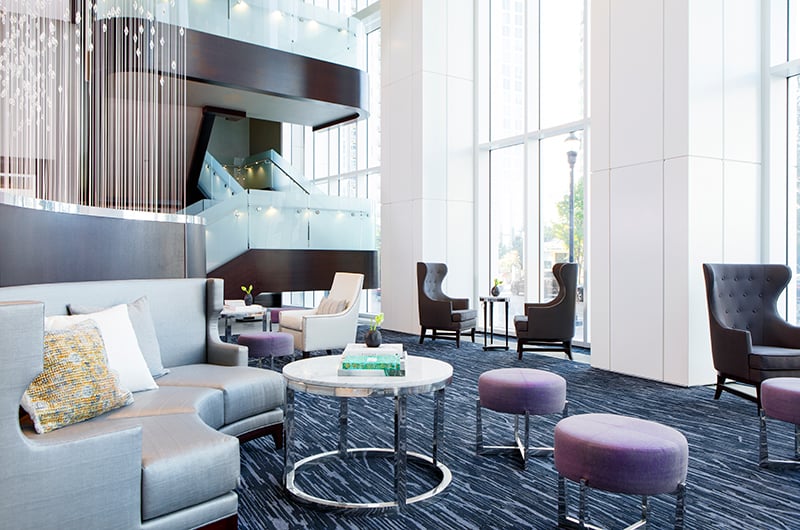 NOTE TO SELF
Pack your yoga pants. The Kimpton Tryon Park Hotel provides a yoga mat in each room and offers in-room spa services. While the bridal party is enjoying these amenities, the groomsmen are walking distance from the BB&T Ballpark to see the Charlotte Knights play. Tickets go fast, so get them early.