Costa Rica
By Simona Cassius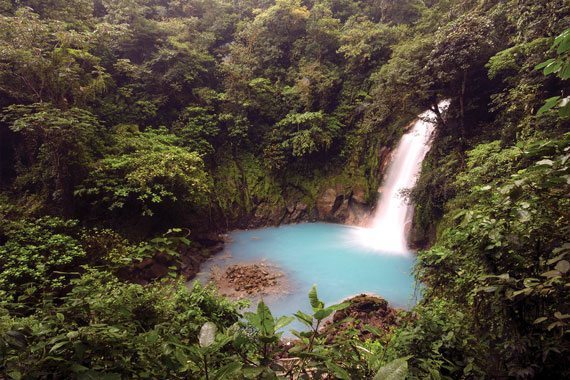 GET ACQUAINTED
You are standing in one of the smallest countries in Central America but one of the most bio-diverse on the planet. Known for its exquisite beaches, lush rainforests, active volcanoes and beautiful weather year round. You have the Pacific Ocean to the West and the Caribbean Sea to the East. There are over 35,000 species of insects, over 900 species of birds and over 1300 species of orchids. Can you guess where you are? If you guessed paradise, you're not too far off. You are in the country of Costa Rica and for many reasons, there is no other like it, making it one of the most popular destination wedding and honeymoon locations in the world.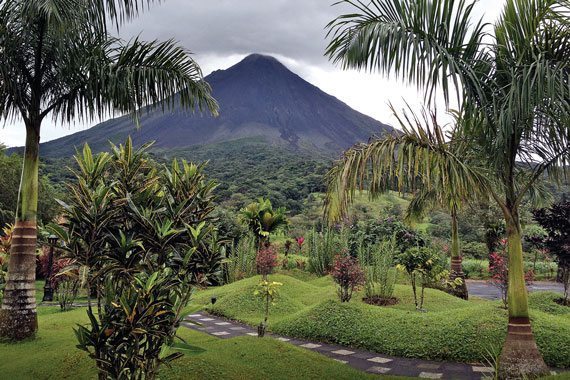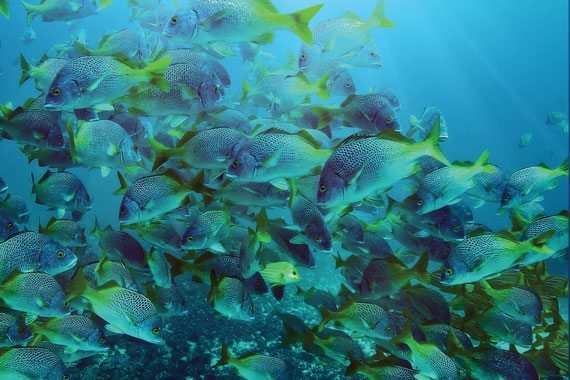 WE SIMPLY ADORE
Zipline Tour. Incredible panoramic views combined with the ultimate adrenaline rush.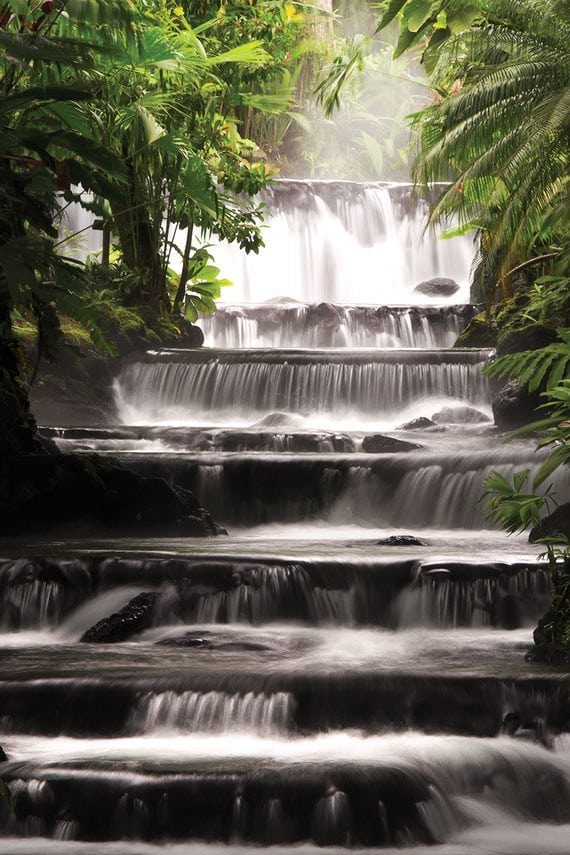 La Fortuna Waterfall. It is well worth the hike down the stairs amidst abundant greenery with the opportunity to see wildlife along the way.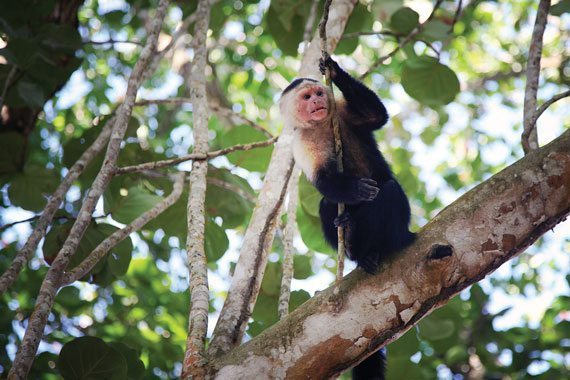 Manuel Antonio National Park. Filled with hundreds of species of mammals and birds. Take a guided tour. The animals are camouflaged and hard to spot if you don't know exactly what you're looking for.
La Casona Rio Fortuna. A 100+ year old farmhouse/restaurant. The family who lives there is so inviting, exuding love and warmth and living the pure life that Costa Rica is known for. We helped make the deliciously prepared lunch. Real Costa Rican experience.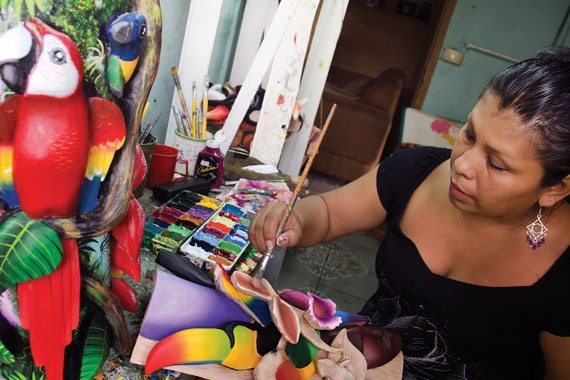 NOTE TO SELF
Latitudes is a travel company based in Costa Rica that specializes in destination weddings and honeymoons. They will take care of every detail, from creating a custom wedding site for you, to accommodations and tours for your guests.
The large variety of local flora is available for weddings, meaning cost savings for you without any compromises.
Spanish is the official language, English is widely spoken.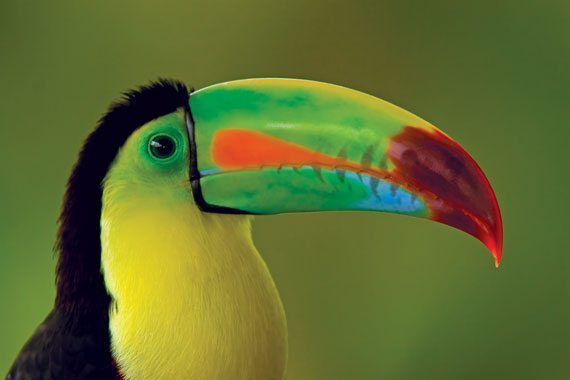 OUT AND ABOUT
Arenal Nayara. Voted the #1 resort in Central and South America and has been called one of the most romantic destinations in the world. A top pick for many honeymooners.
The Springs. With natural hot mineral springs pools and waterfalls on 165 acres, you will have plenty of room to find your own little piece of heaven to escape.
Villa Caletas. An award winning luxury boutique property perched high above the Central Pacific coast and rainforest with breathtaking views. Wild toucans are frequently perched outside guest windows creating wonderful photo opportunities.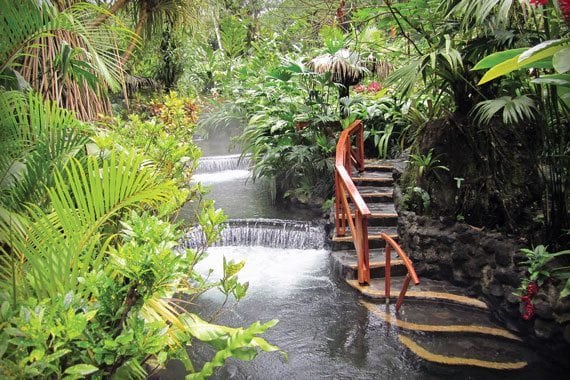 Arenal Kioro Suites and Spa. Located on 27 beautifully landscaped acres directly in front of the Arenal Volcano. An all-suite hotel with hot tubs and balconies overlooking the gardens and volcano. A majestic view to wake up to.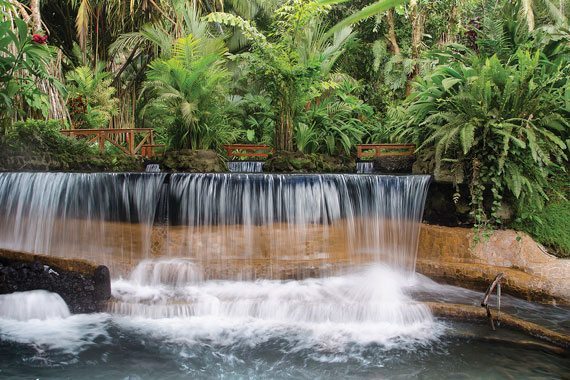 Si Como No Resort, Spa and Wildlife Refuge. Situated perfectly in the lush jungle with expansive views of the ocean and Manuel Antonio National Park.
For additional information about Costa Rica visit www.visitcostarica.com.