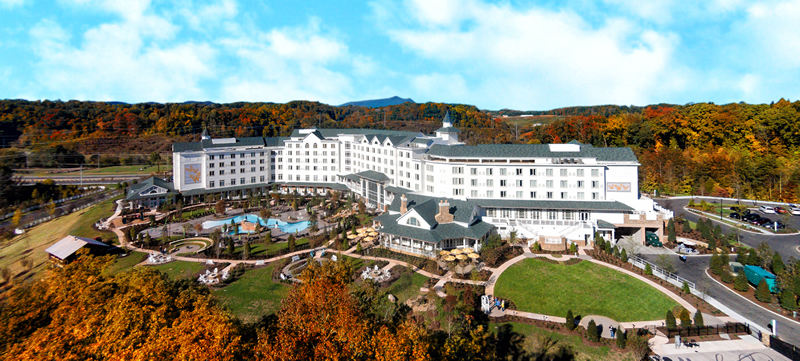 On-site ambiance, activities, and hospitality in true Southern style awaits when you stay at Dollywood's DreamMore Resort and Spa. This pleasantly surprising destination makes for a refreshing getaway and is nestled in the beautiful Smoky Mountains in the heart of Pigeon Forge, Tennessee. Dolly Parton herself grew up in the Smoky Mountains and made many memories with her family on her own front porch. The love for her roots and dreams of building a beautiful oasis where couples, families, and friends could gather came to life when the resort opened – this time with an even larger, more grand front porch! Whether for a wedding, girls getaway weekend, romantic vacation or trip with the family, DreamMore Resorts and Spa is the ideal place for guests of all ages to
gather and make magical memories.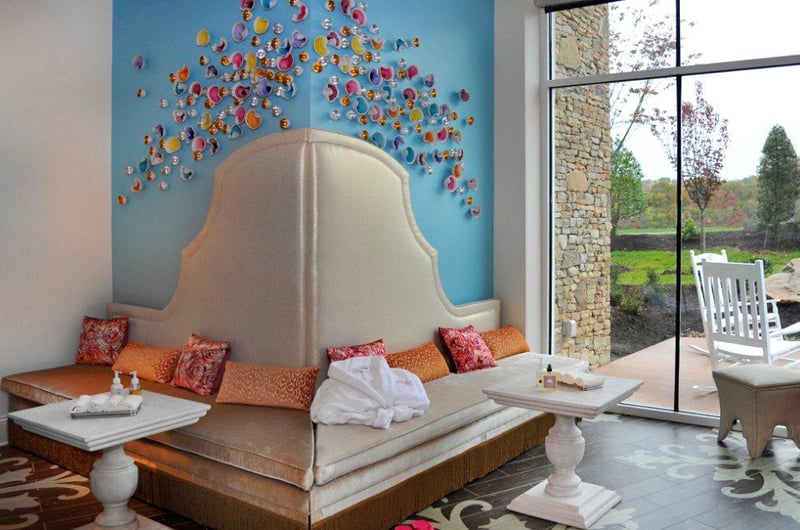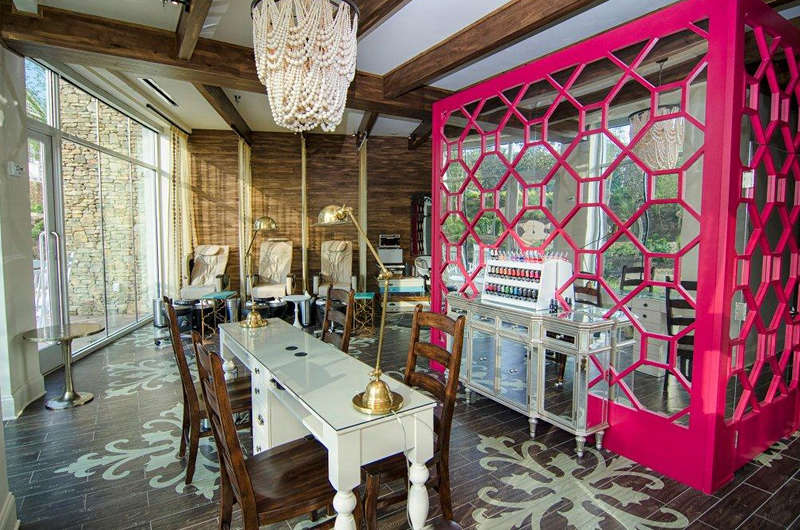 OUT & ABOUT
Get pretty and pampered in the full-service salon and spa, which offers a feminine and fabulous ambiance, just as you would expect. Customized treatments plus spa parties are available for any and all occasions.
A beautiful outdoor pool with mountain views is a must for guests of all ages, featuring a cascading waterfall, an interactive family splash pad, and an outdoor hot tub.
A heated indoor pool is also available in The Garden House and thanks to the large windows, stunning Smoky Mountain views can still be enjoyed inside.
Transportation is available to guests for Dollywood's Theme Park or Water Park. Enjoy a day full of fun, food, entertainment and of course, rides!
Guests of the resort with Dollywood tickets receive a complimentary TimeSaver for expedited entrances to various attractions.
From clothing, home decor, toys, and handmade items, a unique shopping experience awaits inside the resort and in the theme park. You can forget having to lug your purchases around, guests of the resort can shop till they drop and have their purchases delivered directly to their door at the resort!
True Dolly fans can explore the unique memorabilia subtly scattered throughout the resort including a special hallway full of every Dolly Parton album ever recorded.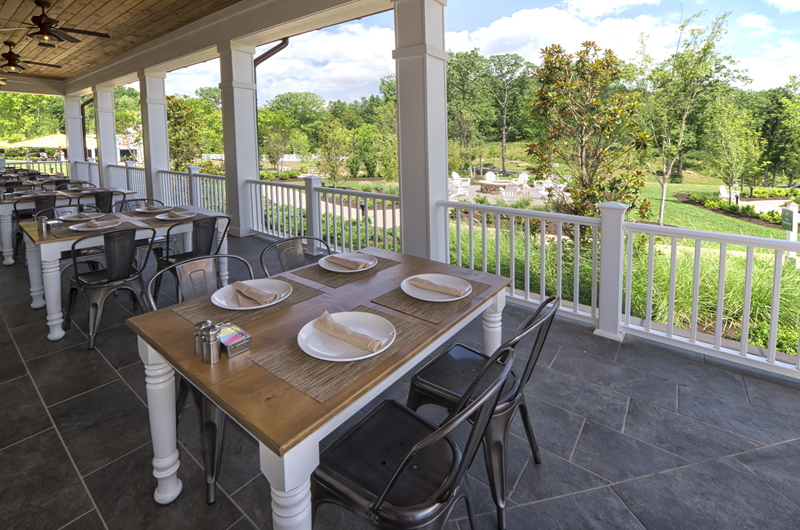 GET THE DISH
Just off the lobby, DM Pantry offers a number of delicious gourmet eats, treats and coffees…perfect to grab and go.
For true Southern food for the soul and a charming setting, head to Song Lamp; Hearth. A bountiful buffet with a variety of Southern favs as well as some local flavors are available for breakfast and dinner.
Whether you want to sip on a cocktail at sunset with your sweetheart or watch the kids play and splash, poolside dining is available.
Another spot for refreshing drinks and delicious bites day or night is in the Lounge.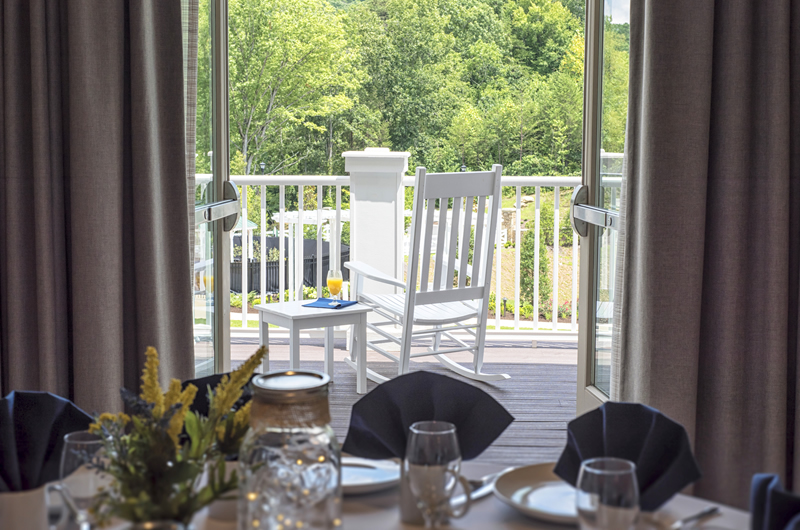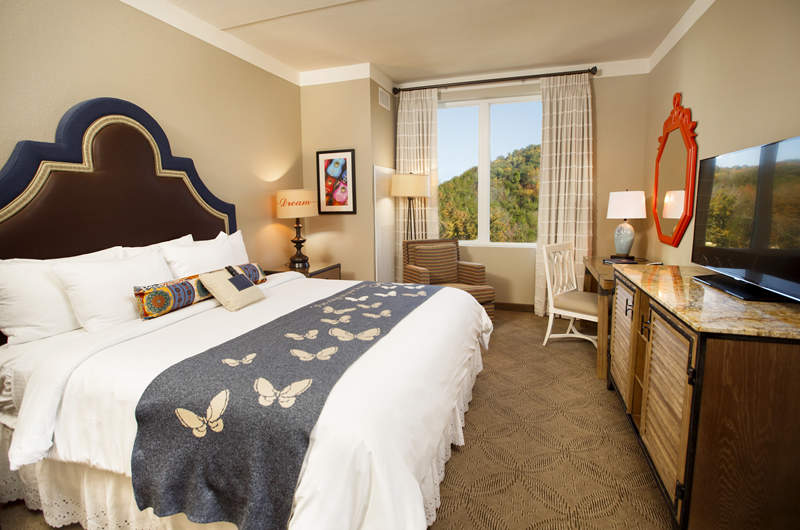 BIG DAY DETAILS
Unparalleled ambiance plus awe-inspiring mountain views offer couples a number of options when planning their dreamy big day. Whether large or intimate, indoors or outdoors, there's a great variety of unique ceremony and reception locations. The Meadows outdoor lawn area provides lush green landscaping plus a picturesque backdrop of the Smoky Mountains. Another popular area outdoors is The Barn, great for pre or post wedding events such as rehearsal dinners or receptions. Inside the resort, there are 3 lovely ballrooms: The Peaks, Skies and Falls. Weddings have also been held inside Song's Hearth, offering another unique area for saying 'I do.' Aside from the delightfully different ceremony and reception locations, customized wedding packages are available. Brides can also explore the intriguing options for bridal showers, bridesmaid luncheons and last but certainly not least, the most ideal place for a bride to get ready…Dolly's Suite. Modern glam with details to adore are just a few ways to describe Dolly's Suite and is hands down THE room to book for your wedding night or
honeymoon!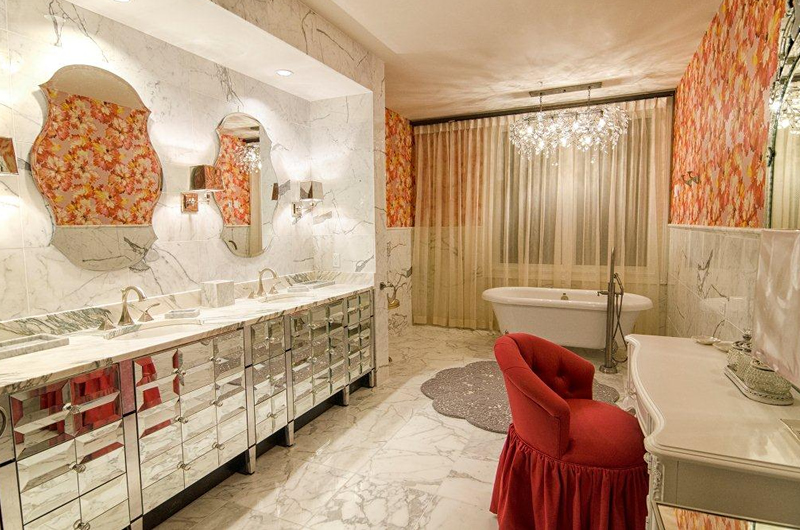 HERE'S THE SCOOP
Whether it's dreaming of your wedding, honeymoon, romantic getaway or magical family vacation, Dollywood's DreamMore Resort and Spa is unlike any other resort not just in the South, but worldwide. From the moment you step inside the lobby you're welcomed by inviting ambiance that just makes you want to sit and stay a while. A
number of activities are available for guests of all ages on and off property, but if you don't want to leave the resort, we're quite certain you'll enjoy sitting back, relaxing and making incredible memories. No matter the number of guests or the size of your event, the staff will work to make every detail and dream a reality during your stay, so 'dream more' because the possibilities are endless!
By Lindsey Conrad Nabors