Adventure Meets Romance On This Safari Adventure
By Meghan Rabbitt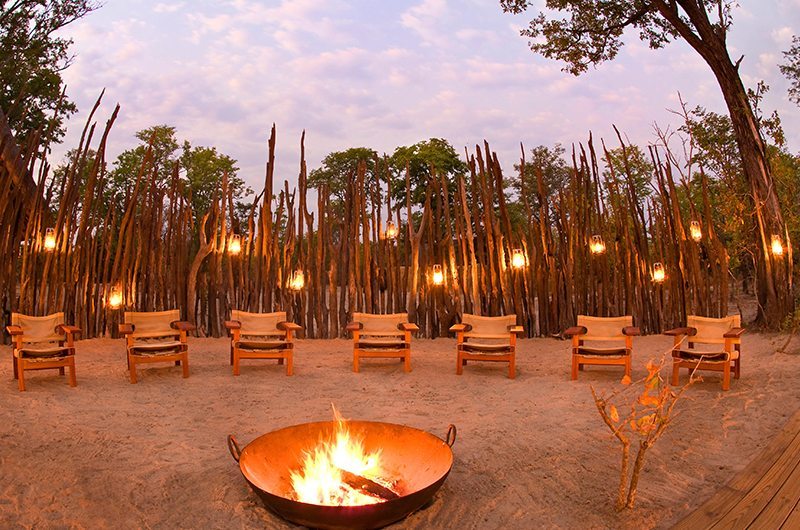 Get Acquainted
Imagine this: After a long journey to one of the most remote, under-visited national parks in Africa, you walk under a canopy of ebony and mahogany trees and settle into one of the 18 chalets at the award-winning Mfuwe Lodge. While relaxing on your private deck, you hear hippos grunting and hyenas howling on the banks of the lagoons beside you, and notice a family of elephants crossing a river in the distance. To unwind, you take a dip in the swimming pool, followed by cocktails at the lodge's fully-stocked bar and a gourmet meal in the restaurant. The next day, you have breakfast at sunrise, then hop in a Land Rover with your experienced guide and drive deep into the park—known for its prolific game, such as giraffes, buffalo, antelope, leopards, and lions—en route to one of The Bushcamp Company's six luxury campsites. Outdoor double-showers, private bathtubs, candle-lit dinners, and open-air sleeping inspire steamy nights; daily game drives, walking safaris, and gin and tonic "sundowners" overlooking picture-perfect vistas at sunset each night make this a truly awe-inspiring trip.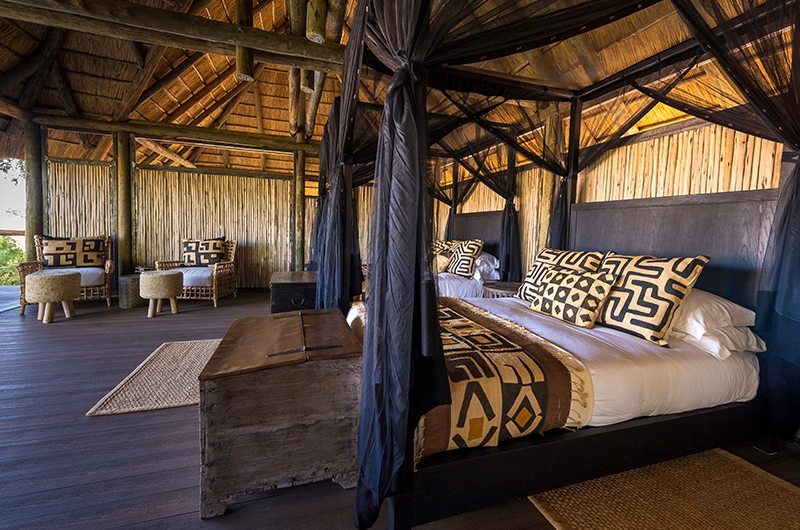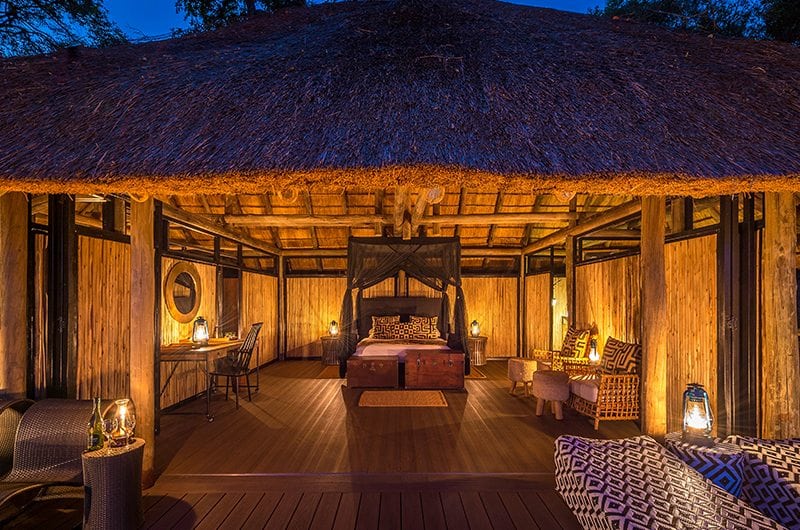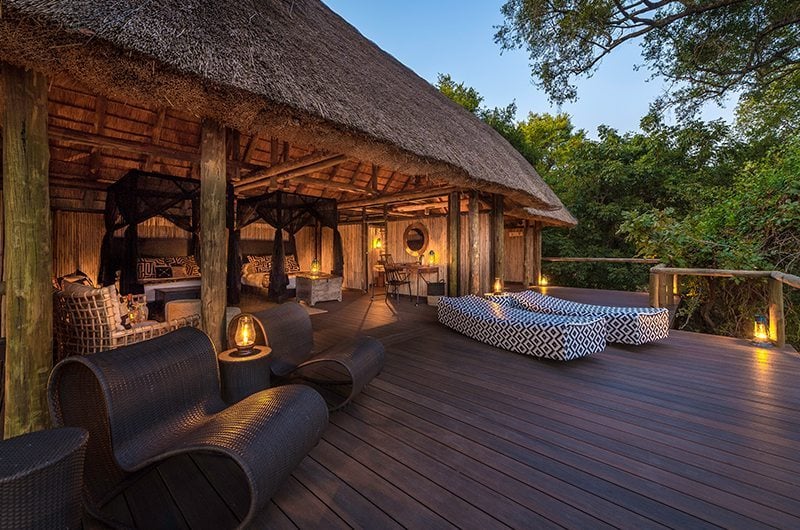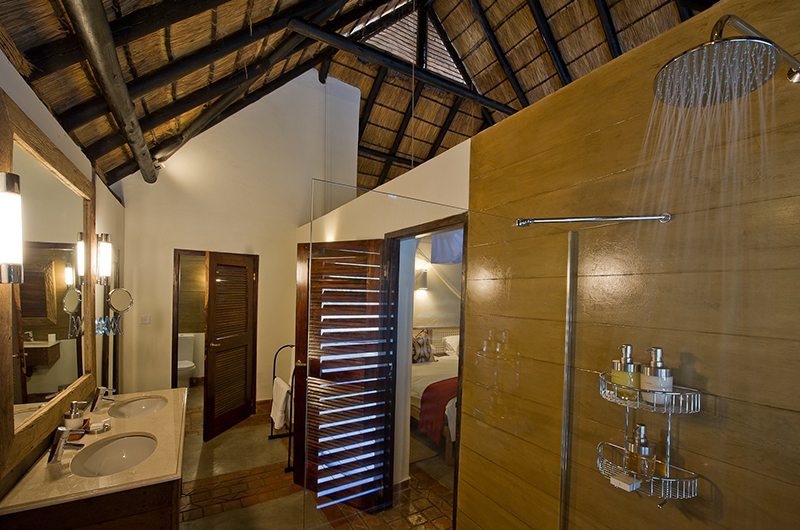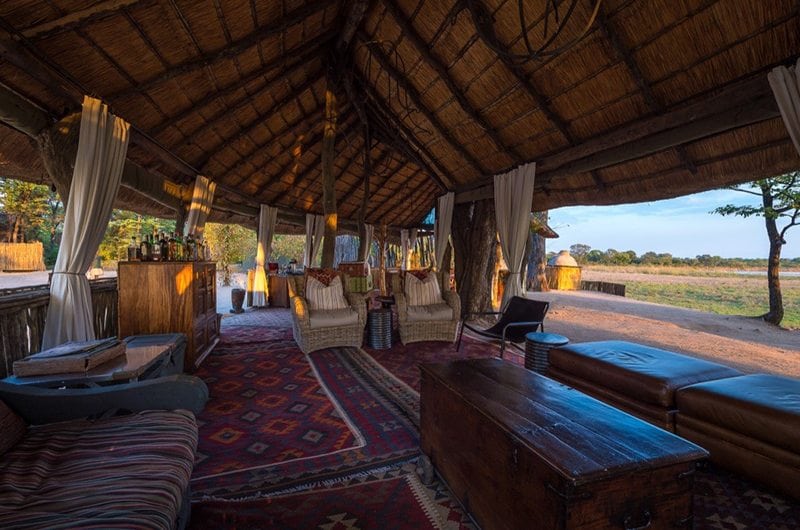 Get The Dish
The Mfuwe Lodge and its six bushcamps offer breakfast, lunch, British-style "tea" each afternoon (complete with house-made cakes and sausage rolls), and dinner. A pre-sunrise spread complete with toast, cereals, oatmeal, and eggs is served before guests set off with their guide on morning game drives. Lunch and dinner are similar feasts, which often include a Zambian specialty such as nshima, a maize porridge-like dish that is eaten with beans or meat. The chefs also plan surprise meals for guests, from a make-your-own pizza lunch (where you'll find a wood-fired pizza oven has been transported deep into the bush) to a sunset barbeque, where the staff sets up chairs in the Kapamba river for you and your beloved to sit with your feet dangling in the water as you eat popcorn and meat kabobs and watch a fiery-red, African sun sink beneath the horizon.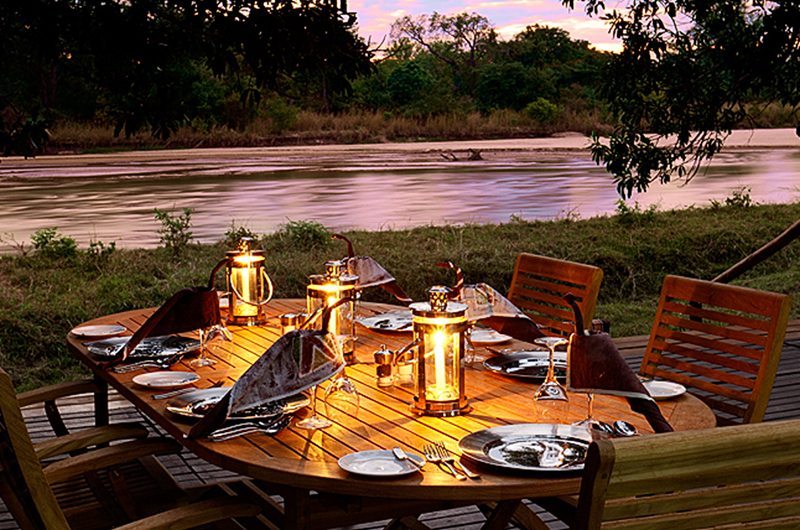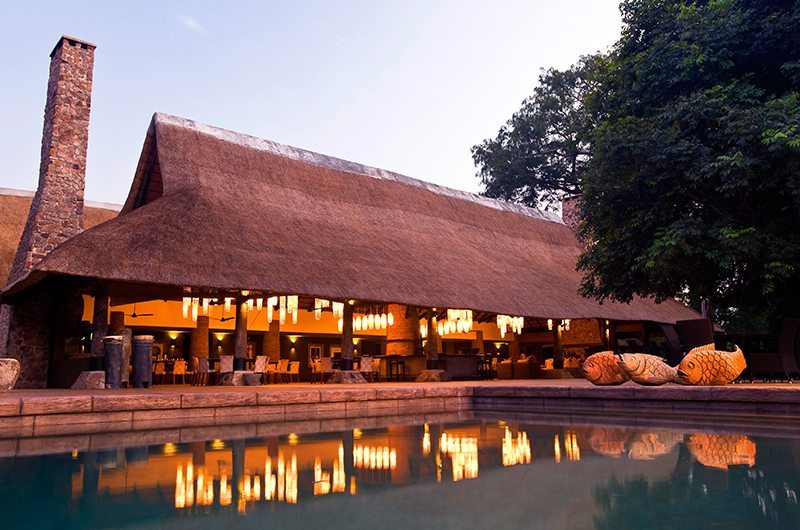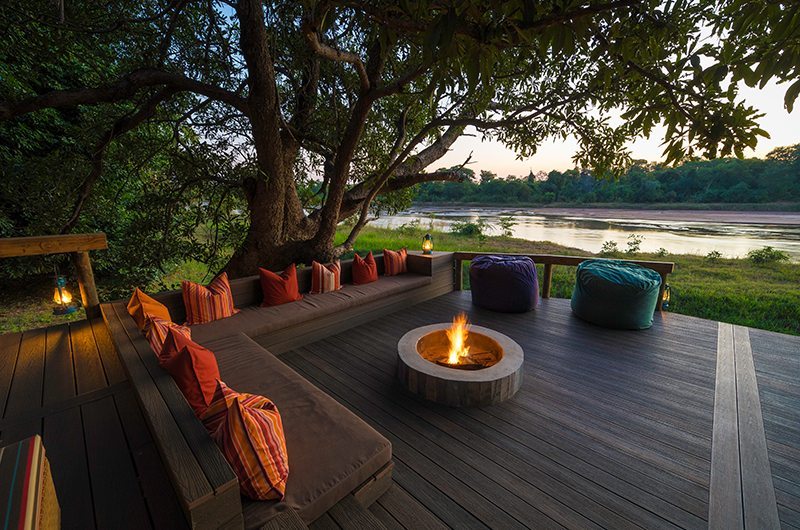 Big Day Details
The Bushcamp Company works with couples to create their perfect wedding and honeymoon. Whether you'd like a small, intimate ceremony along the Luangwa River with elephants, impala and other wildlife roaming in the distance, or a larger gathering on the beautiful grounds of Mfuwe Lodge, complete with a traditional reception, music and dancing, the staff will work with you to customize your perfect celebration.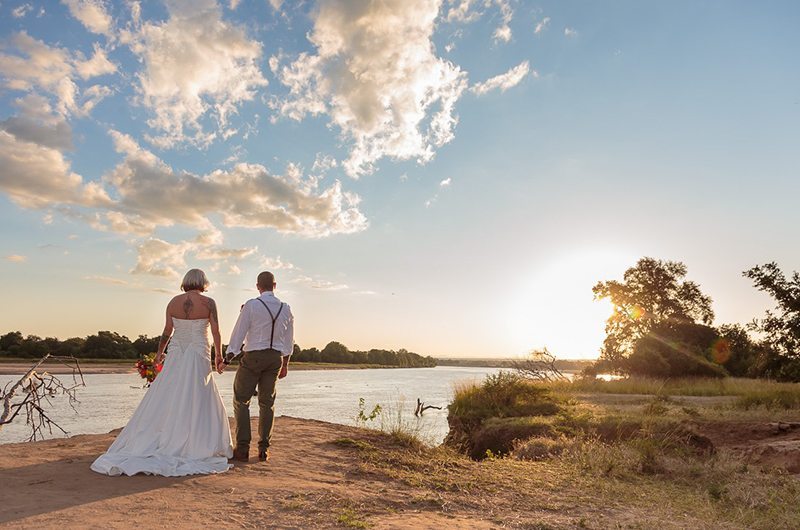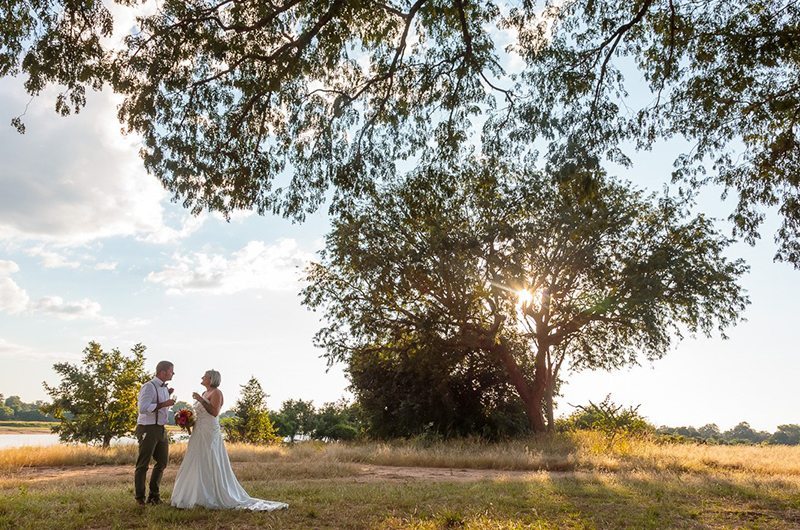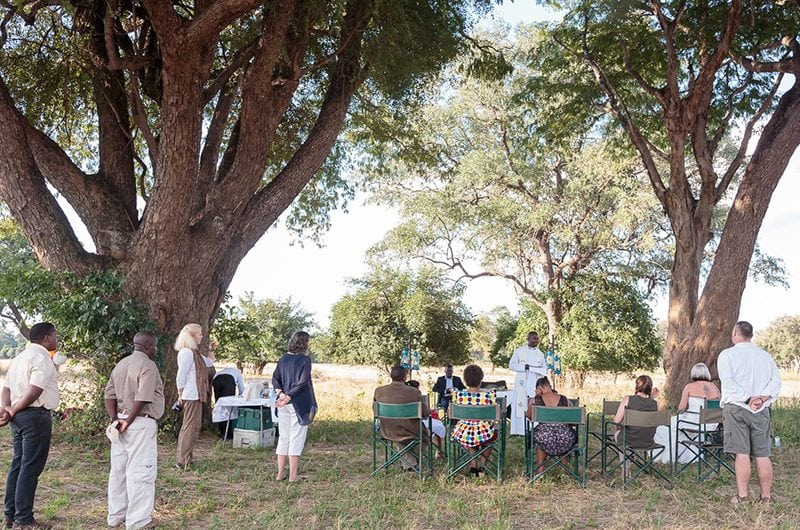 We Simply Adore
The Bushcamp Company's top-notch guides, who'll lead you on world-class game drives and walking safaris and make it their mission to help you see all of the animals you're hoping to encounter—including wild African dogs, zebras, giraffes, elephants, African buffalo, leopards, and lions—and get the perfect picture of each.
Top-notch staff who work hard to make sure each guest feels well taken care of. They'll draw you a bath, meticulously fold your laundry and remember little details like your favorite evening cocktail so it's waiting for you when you get back to camp after your evening game drive.
The family of elephants that saunter through Mfuwe Lodge's reception area to feast on the fallen fruits from the wild mango tree around which the property was built.
Owner Andy Hogg's commitment to leading the safari industry's efforts to provide benefits from tourism to the people of Zambia: The Bushcamp Company supports projects at five local schools, providing buildings, furniture, and equipment, as well as student meals and scholarships. They've also installed more than 60 boreholes to date, helping bring clean water to the surrounding communities.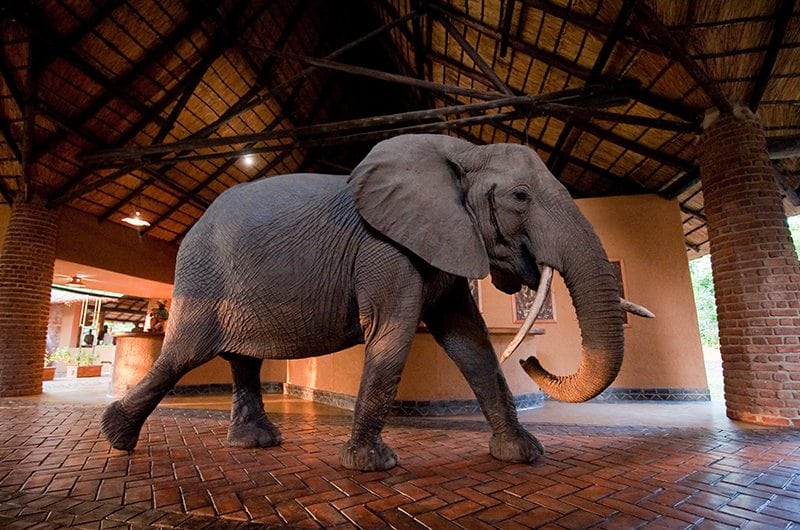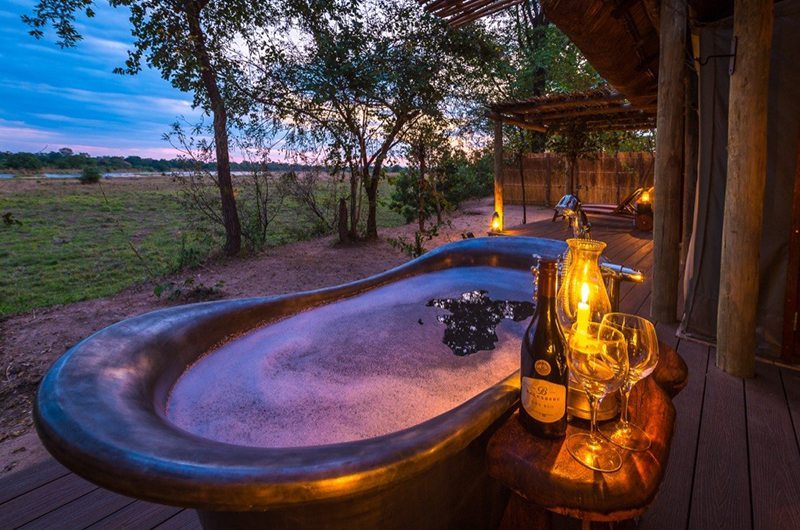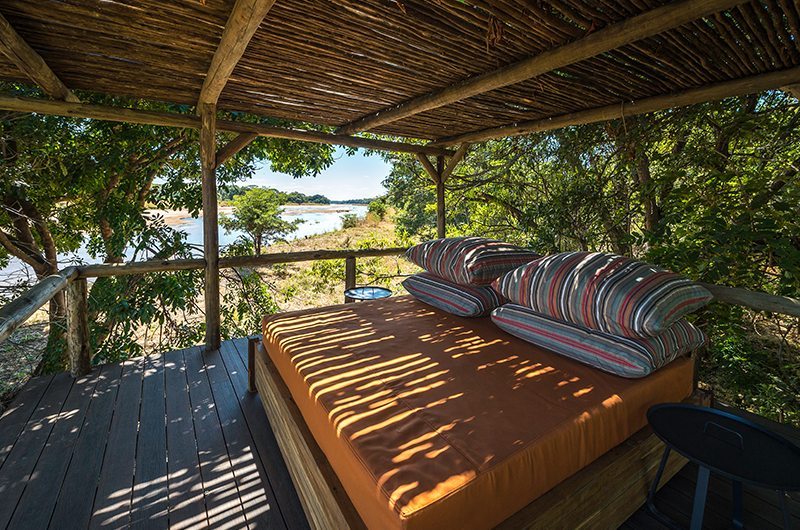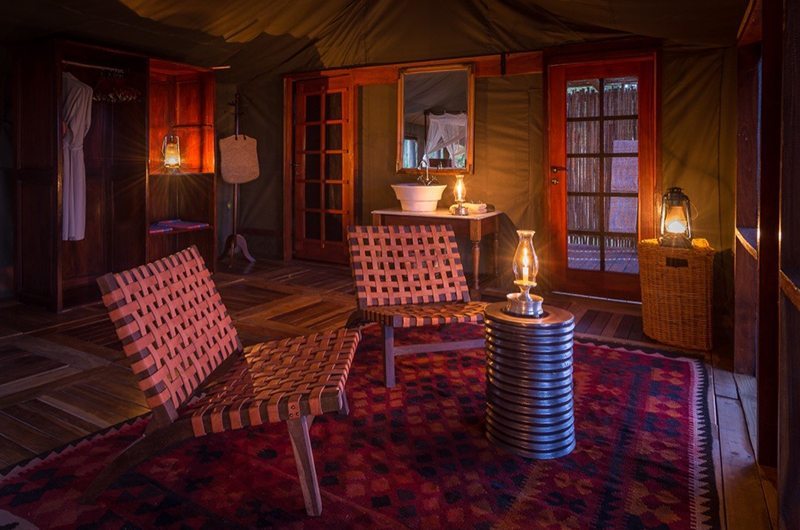 Here's the Scoop
Whether you've dreamt about going on safari for years or visiting Africa hasn't been on your radar until now, a safari adventure with The Bushcamp Company will wow you. To get there, take a non-stop flight on South African Airways to Johannesburg (from New York City and Washington D.C.); from Johannesburg, a connecting South African Airways flight travels to Lusaka, Zambia; and from Lusaka, Proflight Zambia provides transportation to Mfuwe. Room rates start at $455 per person, per night, which includes airport transfers, meals, game drives, walking safaris, and amenities such as laundry service.
Go to www.bushcampcompany.com to start planning your safari getaway today.