THE CRAWFORD HOTEL IN DENVER UNION STATION: 
A STYLISHLY DREAMY DESTINATION
 By Macey Grant​
The Crawford Hotel is an exquisite, one-of-a-kind boutique hotel in Denver's Union Station, a public landmark that exudes charm, especially during the cheerful holiday season. A cozy classic option for a romantic getaway weekend or wedding location with your partner, the Crawford offers several fine dining, retail, art, spa, and salon selections all within its modern atmosphere. A stay at the Crawford will make you feel like the ultimate VIP.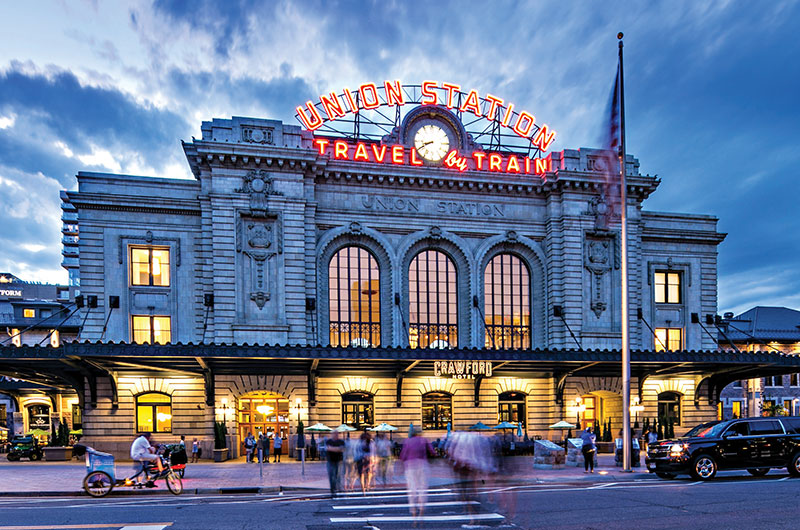 Although the Crawford Hotel opened in 2014, Denver's Union Station, built in 1881, has a bountiful history. The hotel consists of 112 eccentrically decorated rooms on the upper floors of this landmark train station. The "Pullman Style" rooms, designed to look like a Pullman train cart, provide a nostalgic lodging option for older couples who used to travel frequently by train.
The crown jewel of Denver's Union Station, the Great Hall is an exclusive event ceremony that holds only three weddings per year. Whenever a wedding occurs in the Great Hall, the rest of the station is still open to the general public, meaning you can share your special day with the whole city! Perfect for those who have a special connection to the city, this space holds up to 50 to 350 people and can also be used for cocktail parties and corporate events.
Located on the lower level of Union Station, the Webb Gallery a hidden gem of an intimate wedding venue. Complete with 2,380 square feet and an iconic built-in bar, this distinctive space is designed to showcase an LED-colored light wall of historic railway photos. Accommodating 20-150 guests, this space will enchant smaller-scale wedding parties.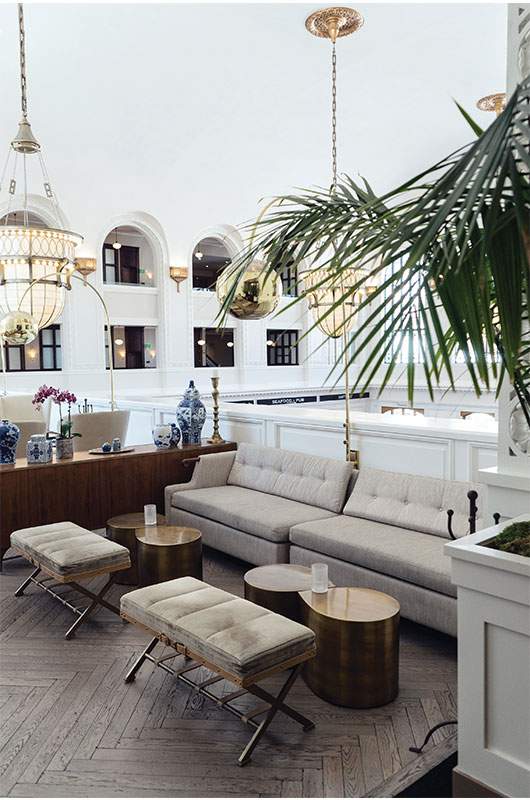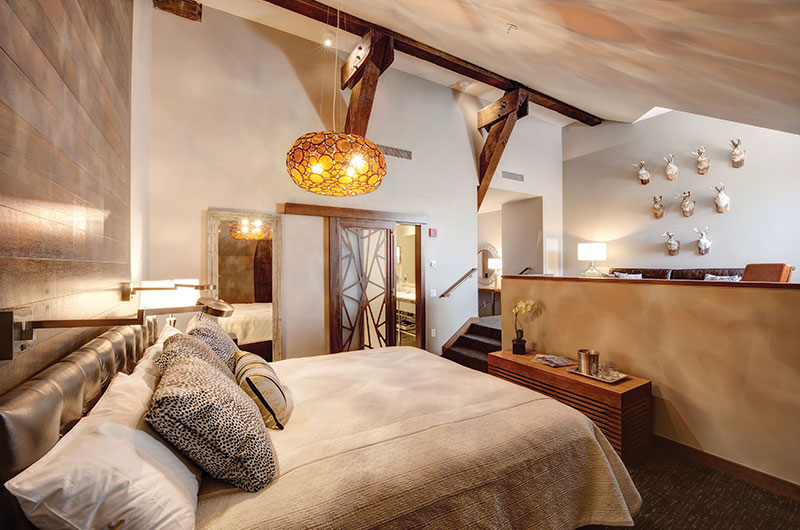 The Crawford has no shortage of lavish amenities. Pup parents searching for a dreamy destination will fall in love with this dog-friendly establishment that's equally welcoming and extravagant. The hotel also offers a luxury Tesla car service within a two-mile radius that is oh-so welcome during the cold winter season. From a 24-hour fitness center, valet parking, and in-suite Samsung 46 Inch Smart HD TVs, to a same-day laundry and dry-cleaning service, The Crawford has everything you need for a worry-free relaxing stay. One of the most important amenities offered at the Crawford is their top-tier culinary team that provides ornate food displays for rehearsal dinners and welcome receptions alike.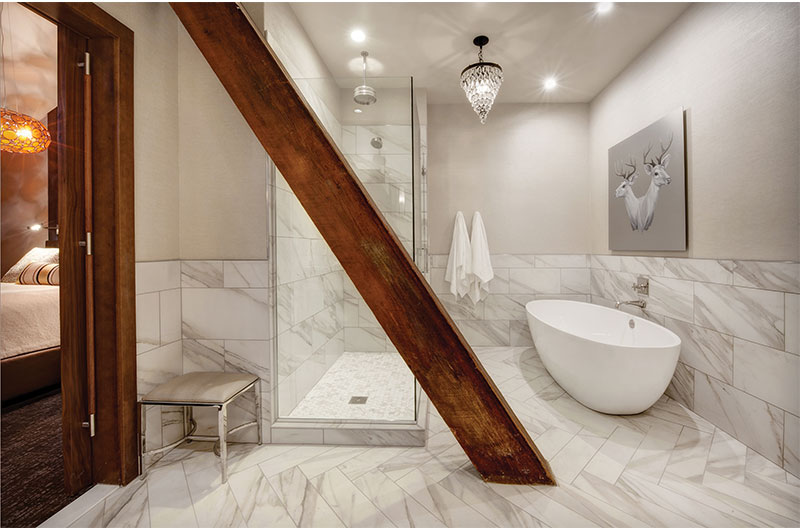 With dramatic historical architecture, boundless amenities, and unique, inviting rooms, the Crawford Hotel in Denver's Union Station is an exquisite venue for a wedding, honeymoon, or a good old-fashioned getaway.