Asian-Inspired Luxury in the Windy City
By Rebecca Heine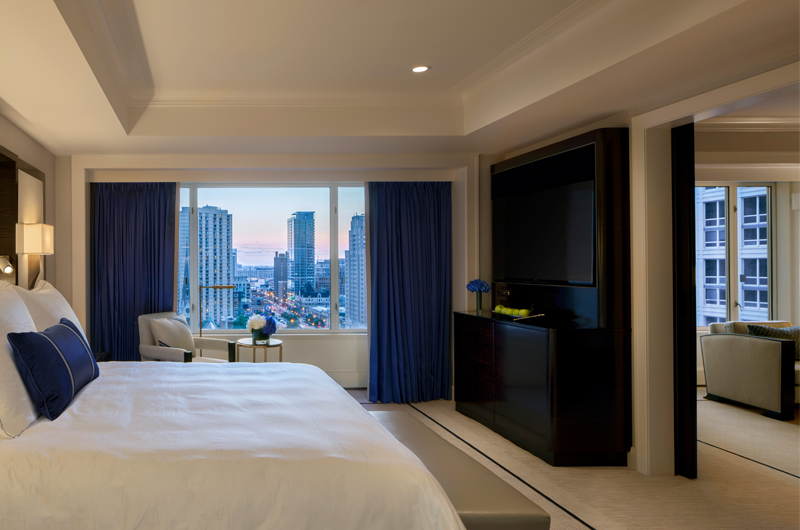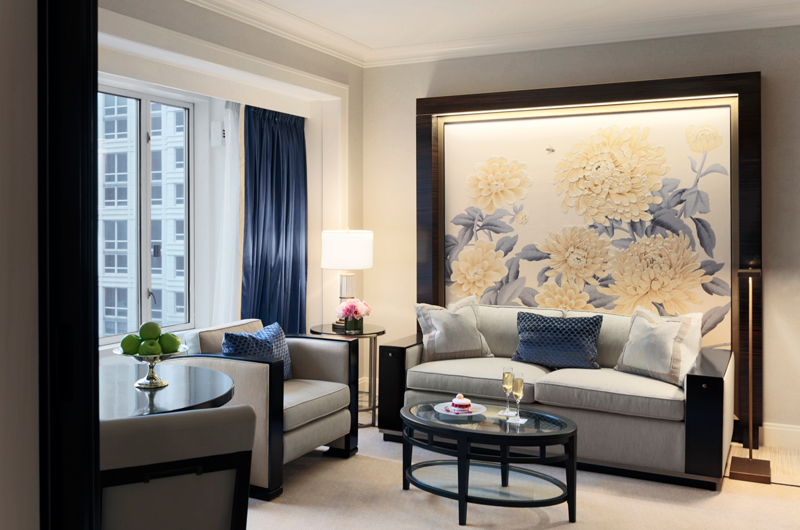 GET ACQUAINTED
Oriental elegance and white glove service define The Peninsula Chicago and features expansive suites and incredible dining in the heart of downtown Chicago. Since 2001, the Peninsula Chicago has set the "tone at the top" for luxury accommodations in the Windy City and is routinely honored as the "Best Hotel in Chicago" by U.S. News, World Report, and Travel + Leisure.
HERE'S THE SCOOP
Glamorous and elegant, with incredible attention to detail and impeccable Asian flair, the Peninsula Chicago is more than a hotel – it's an experience. From the Zen tranquility of the spa to the sumptuous cuisine and signature Asian-inspired opulence, The Peninsula embodies decadence and delight at every turn.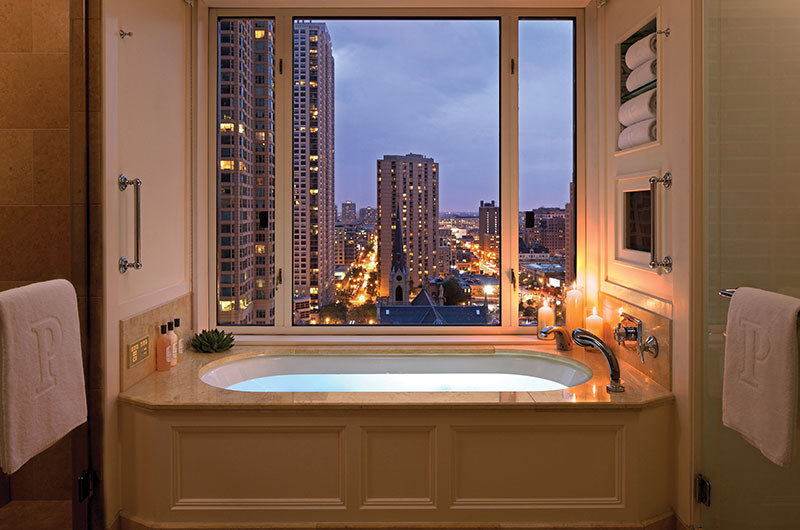 GET THE DISH
• The on-site signature restaurant, Shanghai Terrace, serves authentic Cantonese cuisine with an immersive, sophisticated atmosphere. From specialty cocktails and exquisite sake to juicy Peking duck and mouth-watering, black truffle sea scallops, the Shanghai Terrace is an unforgettable dining experience.
• Z Bar, the Peninsula's newest venue, offers a rooftop lounge and serves cuisine inspired by global cultures.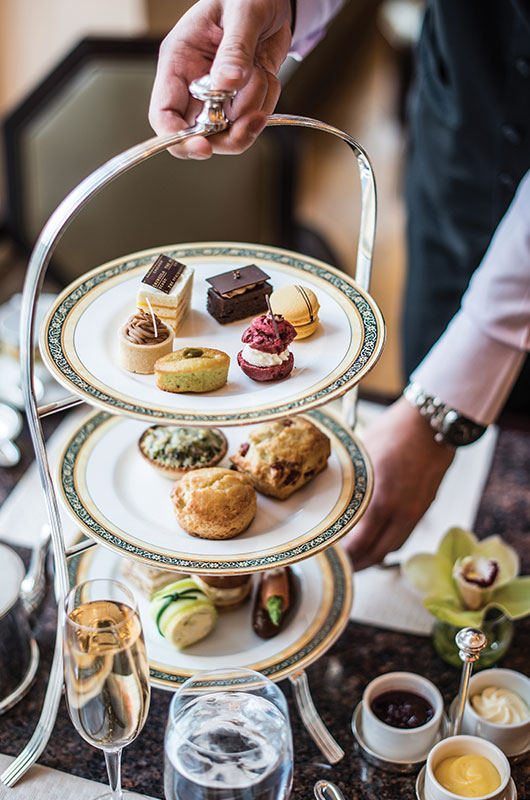 BIG DAY DETAILS
• The Peninsula Chicago offers a dedicated team of wedding consultants to provide unparalleled, personalized service and create a truly unique celebration.
• The Peninsula Chicago offers in-house catering, cake creation, and beverage service – and can recommend preferred, local vendors for any other service you need.
• For a unique, glamorous experience on your Big Day, reserve a romantic ride in the Peninsula Chicago's signature 1946 Packard.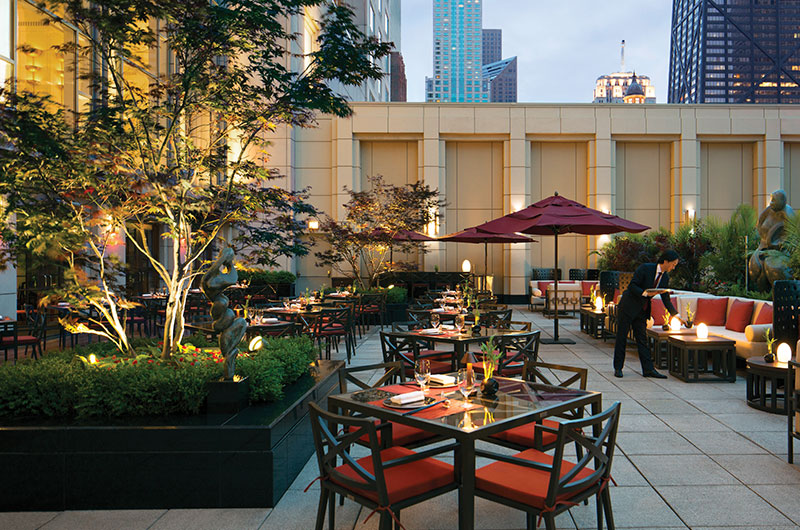 NOTE TO SELF
• The Peninsula Chicago is popular with locals and tourists alike; to truly enjoy all they have to offer, you'll want to book early.
• The Peninsula Spa, dubbed Chicago's "urban oasis", is ideal for pre-wedding relaxation. Remember to make other arrangements for bridal hair and makeup, as salon services are not included.
• Take advantage of the "Keys to the City" experiential program offered by the Peninsula Chicago. This innovative program provides exclusive, insider experiences for The Peninsula guests across the unique culture, art, lifestyle, and cuisine of Chicago.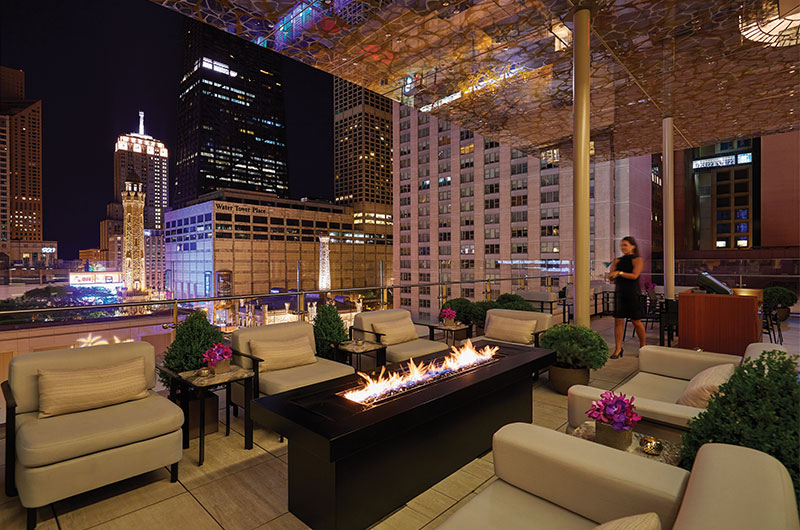 WE SIMPLY ADORE
• The location – directly off the Cathedral District and the Magnificent Mile, The Peninsula Chicago is ideally situated for luxury weddings, romantic sightseeing and shopping sprees.
• The accommodations – not only does each suite feature a signature silk tapestry, but are also digitally-enabled "smart rooms" with centralized control for lights, air, media, and "one-touch" front desk or concierge support.
• The terrace – an enchanting and picturesque venue for an outdoor wedding with a stunning view of the city, graceful maple trees, and an ice rink during wintertime.
https://www.peninsula.com/en/chicago/5-star-luxury-hotel-downtown-chicago