Refined Southern Style
By: Lindsey Cross Lee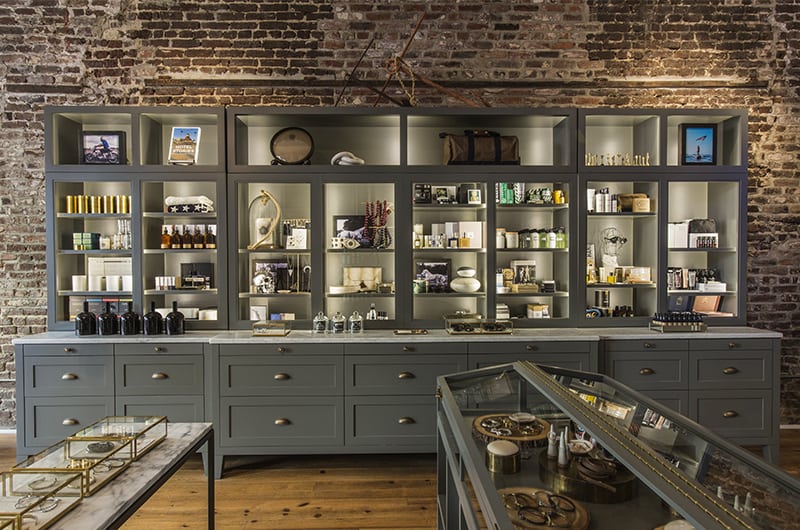 Get Acquainted
Located half a block off downtown Charleston's bustling King Street sits the architectural masterpiece of The Restoration Hotel. The hotel has combined five buildings (some date back to the early 19th century while others are newly constructed) into a seamless collection of luxury guest rooms, gardens and common spaces. The Restoration Hotel has mastered the art of the details – from the art book estate library (their concierge is know as "the librarian"), artist in residency program that adorns the walls with original art, to the picnic basket of breakfast goodies outside your door each morning – they have created a refined luxury guest experience.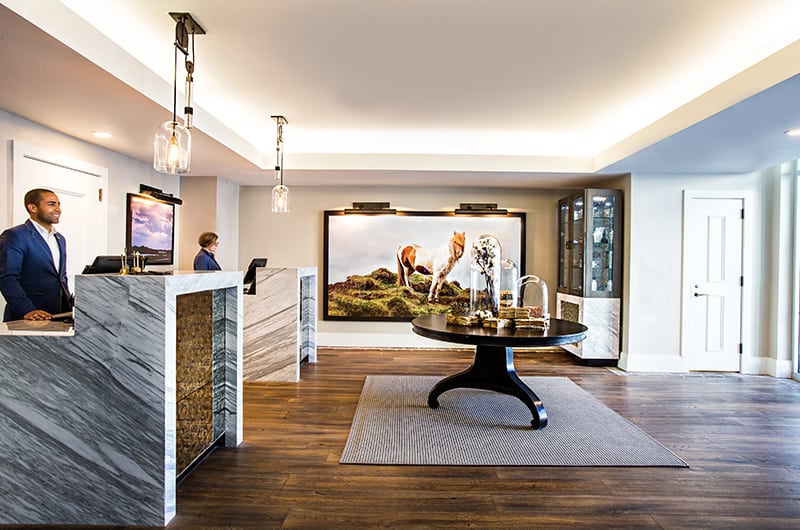 We Simply Adore
The chic interior design of common spaces and suites with a subtle equestrian vibe
Beekman 1802 products stocked in the bathroom
The Watch: Rooftop and Spirits Restaurant – excellent food, charming atmosphere and spectacular views of downtown Charleston
The Rise Coffee Bar – stop by this light and airy coffee shop for the perfect latte and pastry as you stroll down King Street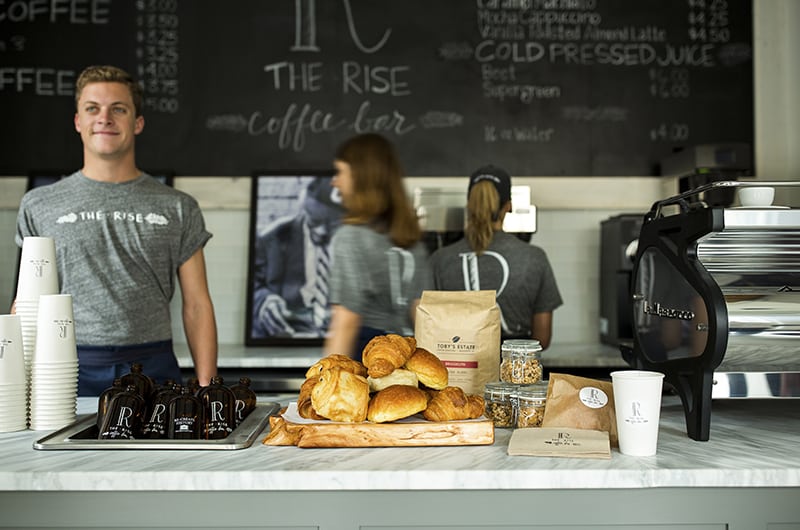 Out and About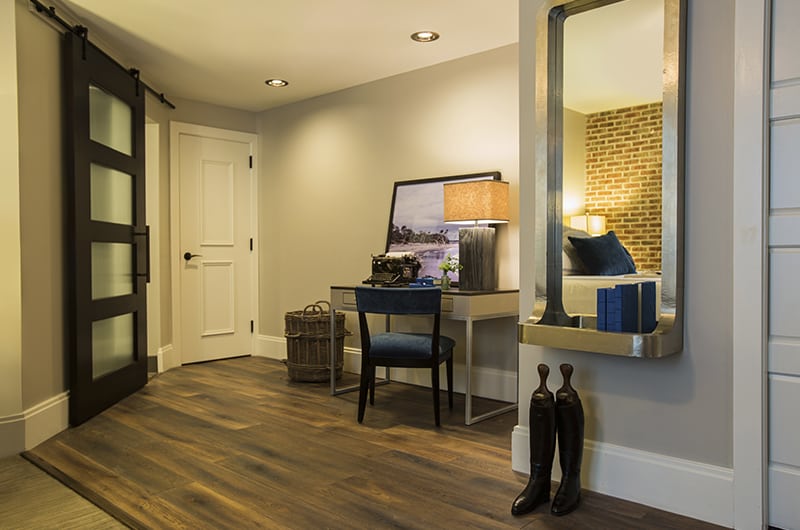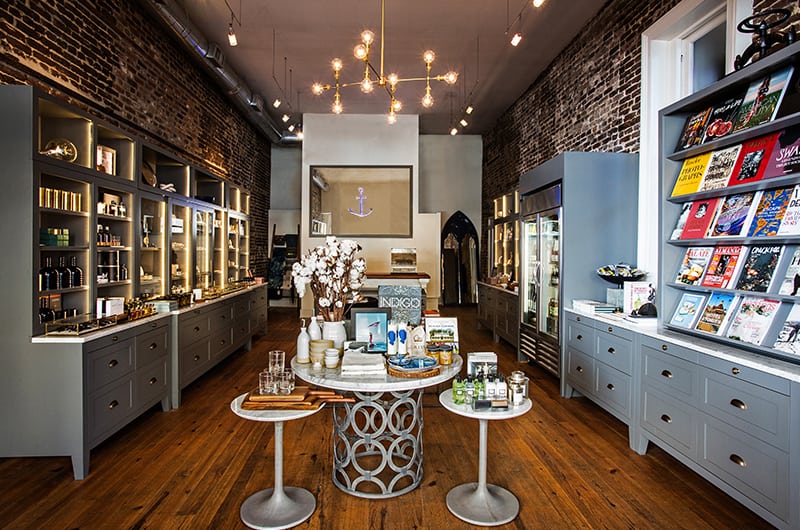 Big Day Details
The Observatory on the top floor of The Restoration Hotel is an elegant space with floor-to-ceiling windows perfect for an intimate rehearsal dinner or wedding reception. The classic modern design and color palette are perfectly refined. You can expand your event to include The Watch: Rooftop and Spirits Restaurant (on the same floor) to include up to 150 guests for a seated dinner. There are several outdoor patio spaces for additional seating or cocktails.
Rooftop residential suites are available for small events, luncheons, and other wedding weekend events. Two-bedroom and three-bedroom multi-level suites allow for guests to mix and mingle around large living spaces. Many have 14-foot ceilings and exposed brick wall detailing. The furnishings and interior design are second to none.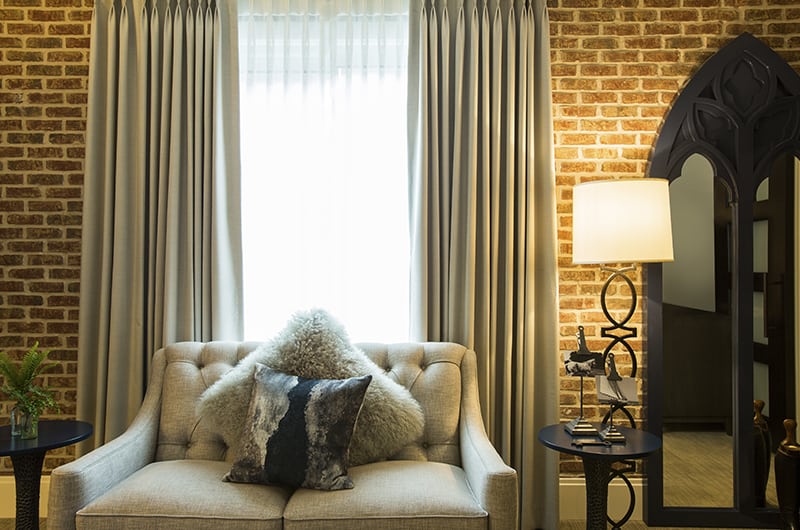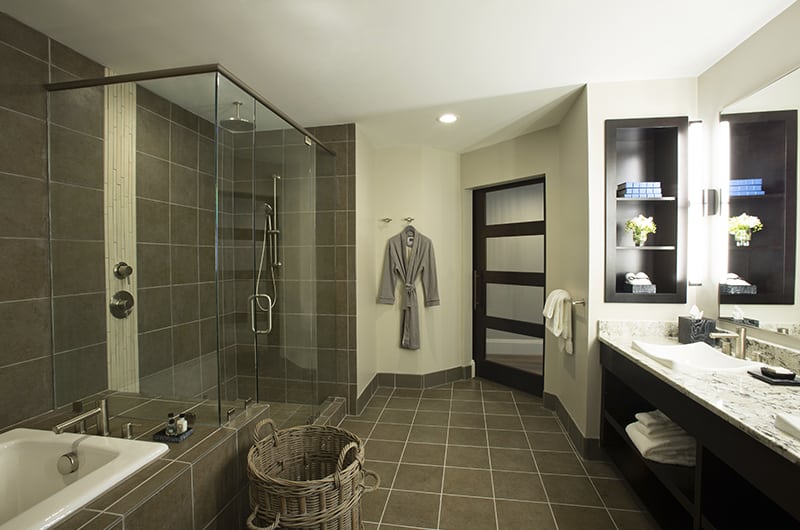 Here's the Scoop
The design of The Restoration Hotel is a wonderful study of gorgeous Southern refinement. Although in the midst of dynamic downtown Charleston, the welcoming spaces of this hotel, including the shops, libraries and amazing restaurant will cause you linger longer than planned. You will want to come for your beautiful destination wedding and stay for your honeymoon. The level of service and convenience of location make this the perfect Charleston spot.
http://www.therestorationhotel.com