Cap Juluca On the Island of Anguilla
by Lynne Leonard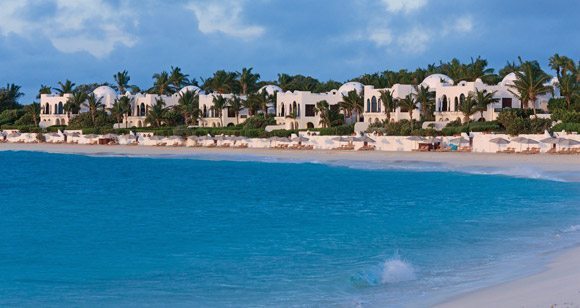 Get Acquainted
The resort of Cap Juluca is located on the island of Anquilla, also considered the friendliest island in the Caribbean. Anquilla is an intimate island, with a population of roughly 15,000 and only 35 square miles. It is the north most Leeward Island in the eastern Caribbean, situated between The British Virgin Islands and Saint Maarten. Anguilla's Clayton J. Lloyd Airport is accessible through Puerto Rico, St. Maarten/Martin, Antigua and St. Kitts or you can fly into St. Maarten and take a short 30 minute sea shuttle to your destination. Once you have cleared customs and immigration a shuttle will be available to take you to the resort.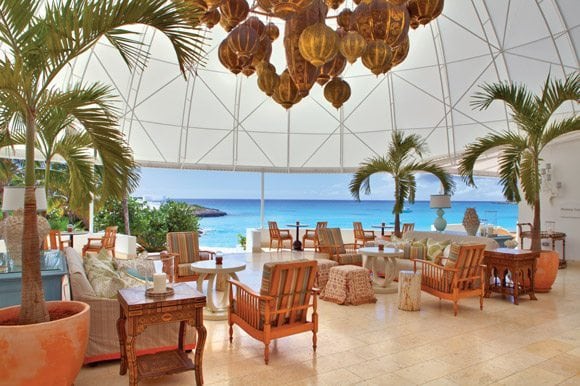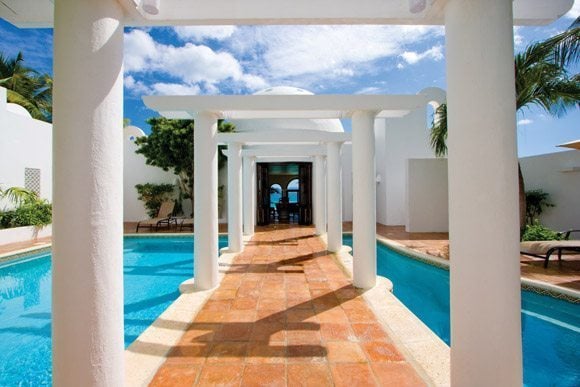 Take in the white sands and azure waters of Maundays Bay that surround Cap Juluca and blend that with the clean crisp lines and arches of the Greco-Moorish architecture you may feel as though you have been transported to the Greek Isles. Cap Juluca is an upscale intimate resort with 15 villas housing a total of 69 guestrooms each with a private covered terrace and a breathtaking oceanfront view of the bay. Accommodations range from a Superior Oceanfront to a Two-Bedroom Oceanfront Villa with private pool. Each room is accessorized with 40" LCD flat panel TV, CD/DVD player, complimentary wireless internet, Frette linens, BVLGARI bath amenities and a plethora of other luxury details.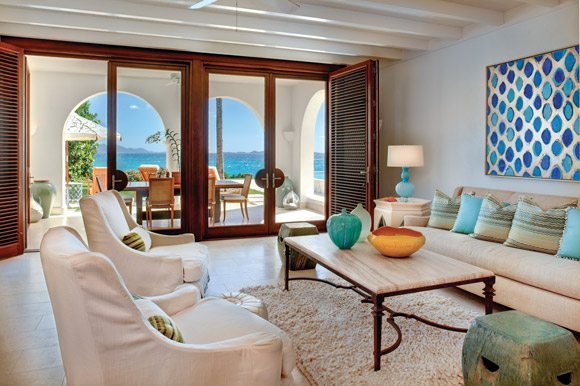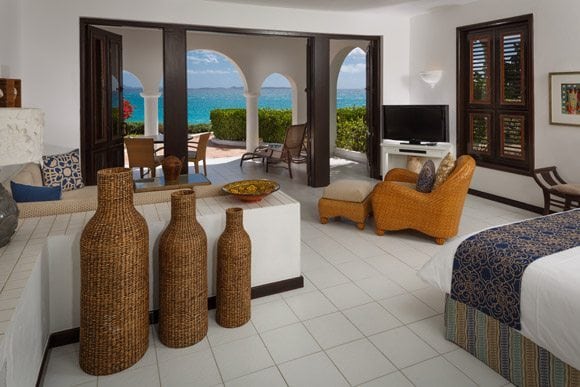 Here's The Scoop
Hidden gems are always worth the time and travel and Cap Juluca is one of those hidden gems. I have never felt so pampered! This was truly a five-star experience with a staff that exceeded my expectations. There are times when all you want to do is escape, and this is the place that will allow you to put it all behind you and relax. I admit I am a beach lover so I have experienced many beaches in my travels and it is easy to understand why these white sand beaches have been touted as some of the best beaches in the Caribbean. If lounging on the beach every day is not your thing and you want to spend a day exploring, there is plenty of great sightseeing on the island or arrange a day trip to Saint Maarten. The resort has a private charter boat that you can reserve for many different excursions from fishing to shopping to island hopping.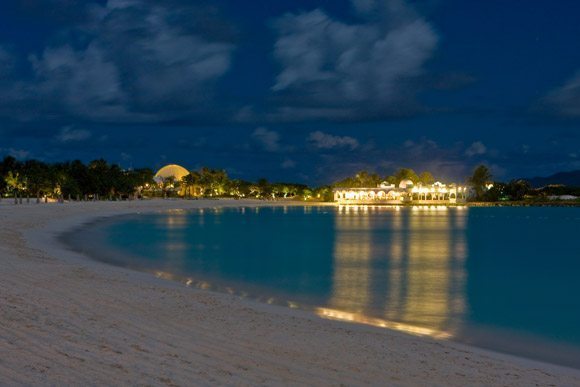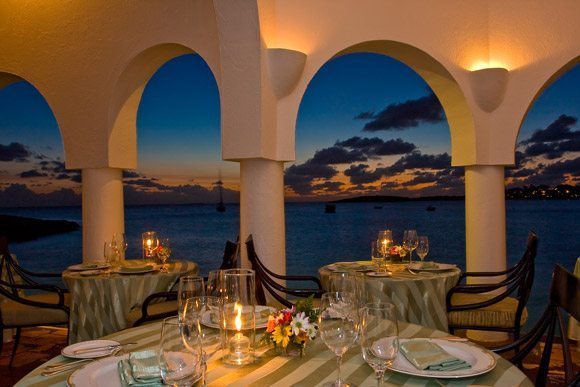 We Simply Adore
Cap Juluca has recently undergone a multi-million dollar renovation of the property, including reconstruction of the main lobby area and revitalization of the guestrooms and the four dining areas.
Pimms, the fine dining seafood restaurant with an award winning wine list and a spectacular view of Maundays Bay.
Blue, the casual all-day dining restaurant, serves breakfast, lunch and dinner.
Spice, the waterfront restaurant with live entertainment and dancing.
Maundays Club, the Caribbean casual lounge with "Tea Time" at 4pm.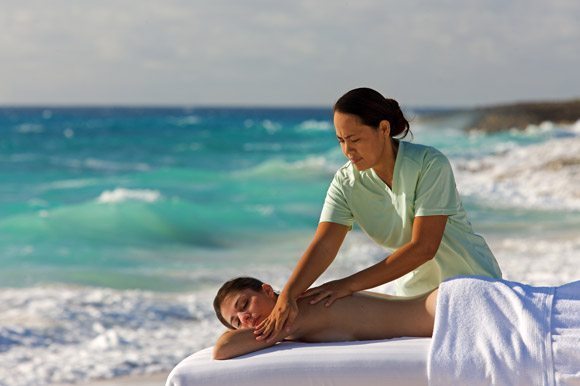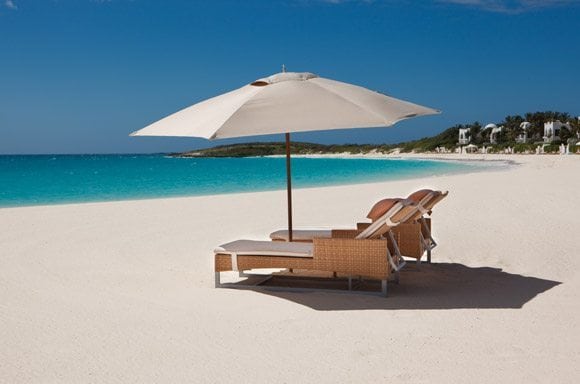 Out and About
Cap Juluca is the perfect place for honeymooning couples to relax and enjoy each others company and make sure you include a private in-room couples massage. If you are looking for outdoor activities there is a Greg Norman, championship golf course nearby and on the resort other activities include Bocce, croquet, tennis, yoga and Pilates. Some of the complimentary water sports include windsurfing, wake boarding, sea kayaking, paddle boarding and sailing. If planning your wedding, arrangements can be made for a private sailing excursion through the Director of Activities, for your guests to enjoy a spectacular and memorable sunset.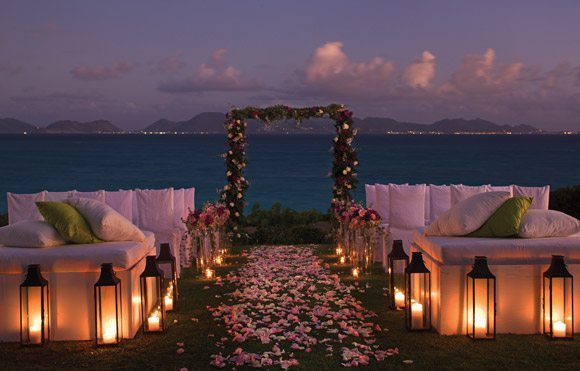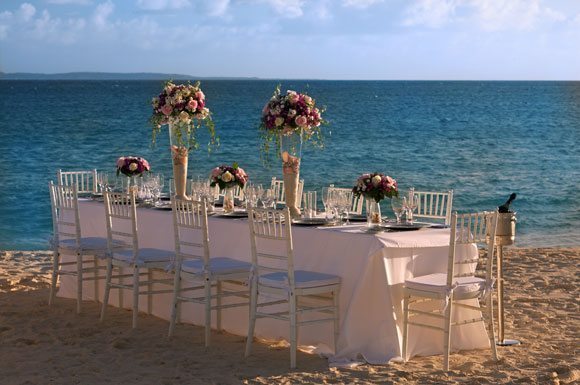 Note To Self
Cap Juluca has a "Wedding Team" that is available to assist in planning the perfect "Destination Wedding" with four packages to choose from, the staff will provide everything you will need, including assistance with wedding officials, licenses and documentation, whether it is your first or a vow renewal.
Make sure to contact the staff in advance to get a full understanding of costs and requirements to receive a special license, this could require you to arrive up to two days prior to the wedding day.
Cap Juluca is one of my top picks for Honeymooners. Here you can do as much or as little as you want and at the end of the day it will be all about you. Start at CapJuluca.com and discover what awaits you!