Villa Medicea Di Liliano Wine Estate
By Suzanne Scharff
Anticipation begins with a scenic drive on winding roads through myriad quaint villages and into the picturesque region of Tuscany. There, less than a half-hour drive from Florence sets the arresting 16th century Villa Medicea Di Liliano Wine Estate and premier wedding destination.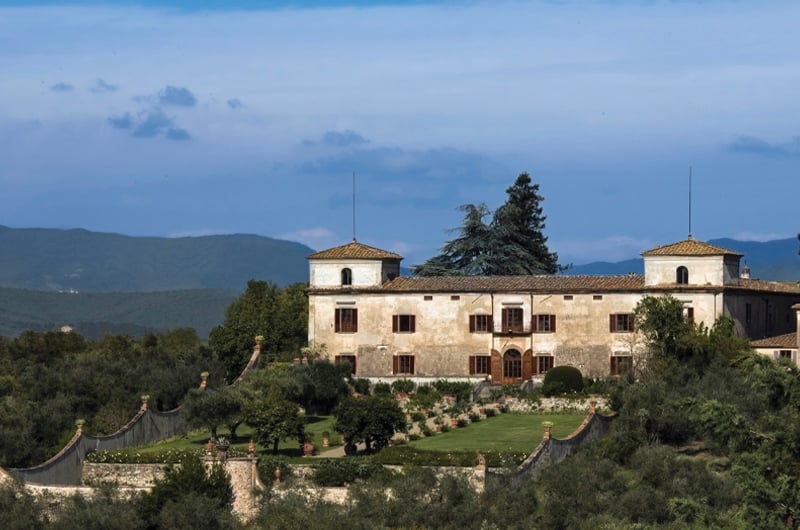 Intrigue heightens as you walk the sizable wine and olive estate while basking in the vast, and undulating landscape blanketed with an abundance of nature's most beautiful resources.
Villa Medicea holds a fascinating history dating back to 11th century when it first served as a lookout tower, then as a convent,and for several generations fortressed the powerful Medici dynasty.
For the past two centuries, The Malenchini family, of Florentine and Argentinian heritage, has owned and lovingly cared for Villa Medicea and began producing wine from the estates 100-year-old grapes, located in the heart of the Chianti Colli Fiorentini region. In 2015, the family expanded their operation and opened the private estate to provide a spectacular event venue. Couples can plan a wedding beyond their wildest expectations among the estate's seven enchanting areas that boast ancient interior halls, charming courtyards, and bloom-filled gardens. Preserve the memory with a photograph in the exquisite, frescoed chapel.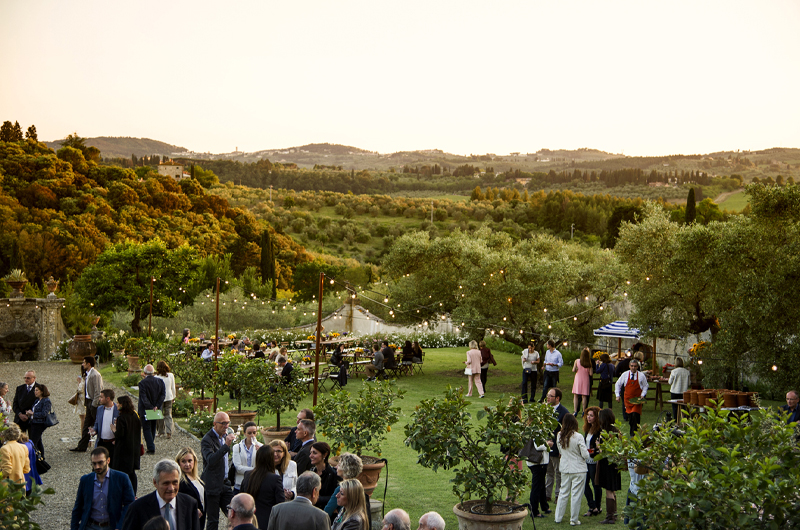 On-site accommodations include six adjacent smaller villas refurbished from the original convent and look out tower. Within the dwellings are twelve private rooms boasting contemporary furnishings, modern kitchen and bathroom amenities and outdoor features including a swimming pool, private courtyard, gardens, and terraces.
To enhance your celebration,Villa Medicea offers unique experiences and everyday activities ranging from bike riding and tee-times to mastery cooking classes and access to private art collections, palaces and museums typically not open to the public. Additionally, the Malenchini family takes delight in providing private tours of the estate while adding personal insight into the family's wine and olive producing operations.
Sip, savor and toast to your good fortune while luxuriating in the fascinating history, modern accommodations and the exceptional hospitality at Villa Medicea Di Liliano; the perfect complement to your wedding affair.