Hotel Danieli and Gritti Palace, The Luxury Collection Hotel
By Suzanne Scharff
Venice, a spell binding destination built unlike any other city, is a collection of over 100 islands connected by 400 bridges showcasing a blend of four cultural influences, and nary a single road for motorized vehicles. The picturesque city, also known as the "City of Canals" and "The Floating City", is a labyrinth of pedestrian walkways that beckon stolen kisses and getting lost-and-found while exploring world-class museums, artisan shops and whiling away the evening hours sampling the legion of enticing bars and charming cafes.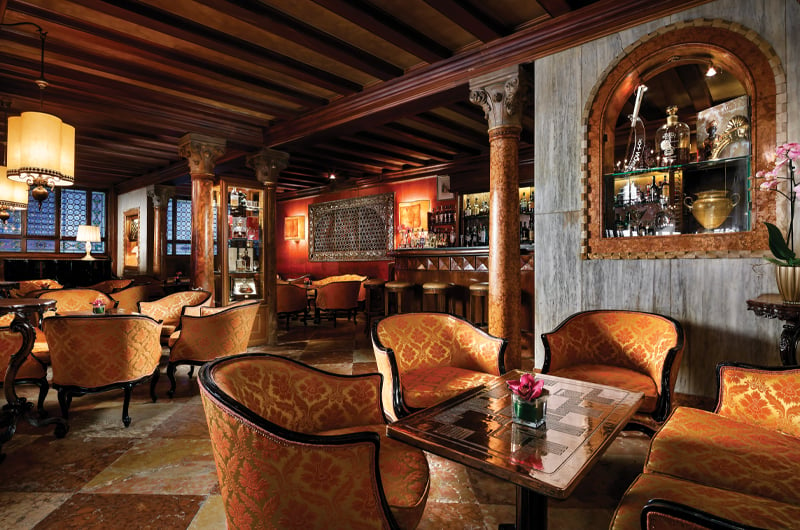 Equally otherworldly and outstanding 5-star accommodations await your grand wedding affair and honeymoon at Hotel Danieli and The Gritti Palace; part of the exclusive Luxury Collection.
Hotel Danieli, a magnificent collection of 14th, 19th and 20th century palazzos, holds court on the Venetian Lagoon overlooking the Grand Canal just beyond the Bridge of Sighs and short walk to the famed Palazzo San Marco. Grand public spaces to ornate guest rooms display masterfully designed architecture, décor, and stunning Murano and Venetian glass. Restaurant Terrazza Danieli boasts al fresco gourmet dining with complimentary sparkling water views. Don your most dashing look at Bar Dandolo, where scenes from Casino Royale and two other James Bond films were filmed. Try the signature Vesper Martini, named after Bond's seductive love interest, which is sure to have a stirring effect on you.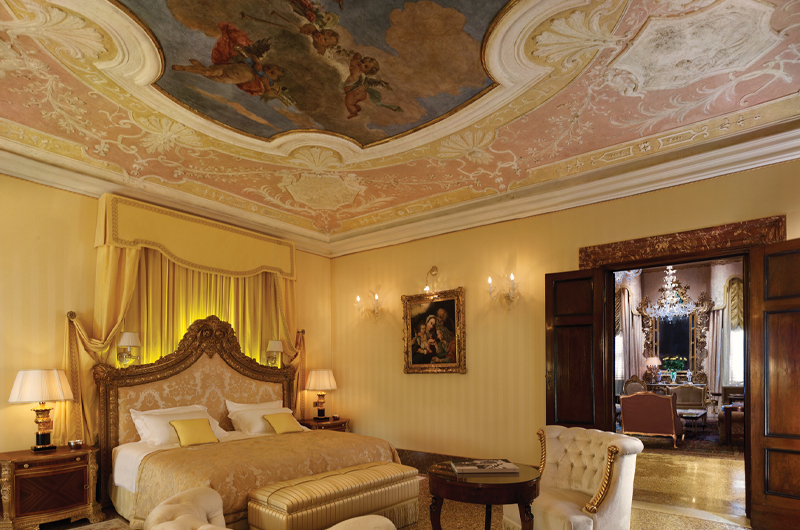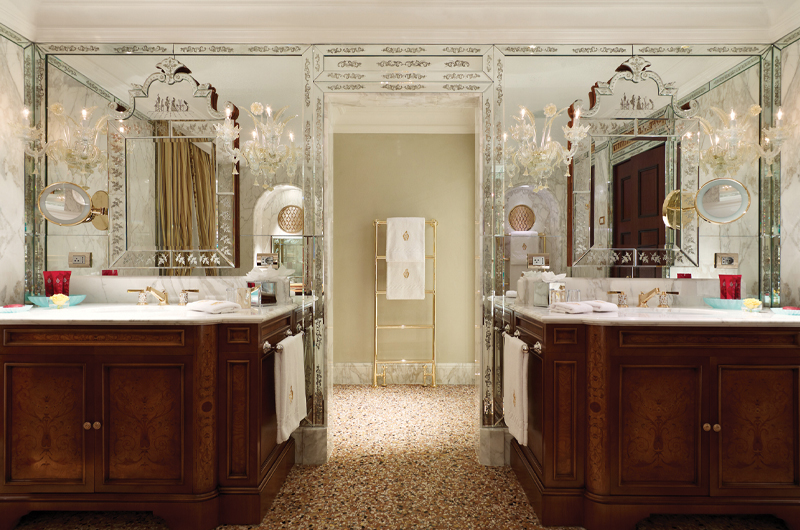 A short stroll from Hotel Danieli sets another Grand Canal stunner, the famed Gritti Palace, which recently unveiled a major renovation breathing new life into the 15th century palazzo. Mesmerizing views are enjoyed from 61 rooms and 21 grand-suites outfitted with elaborate silks, amazing art and furniture to the must-see and be-seen-at Delonghi bar and adjacent restaurant, Club del Doge. Enhance your celebration with unique amenities featuring the Gritti Epicurean School, Riva Yacht experiences, Riva Lounge, and the ultra-pampering, Gritti Spa branded by Sisely Paris.
Gondola and water taxi access is a breeze from the Gritti's vantage point for retail therapy and landmark sightseeing. Juxtapose your baroque confines with a visit to the Peggy Guggenheim Collection of Modern Art and contemporary art museums: Puta della Dogana and Pallazzo Grassi.