A Venue Made for Hosting an Intimate Wedding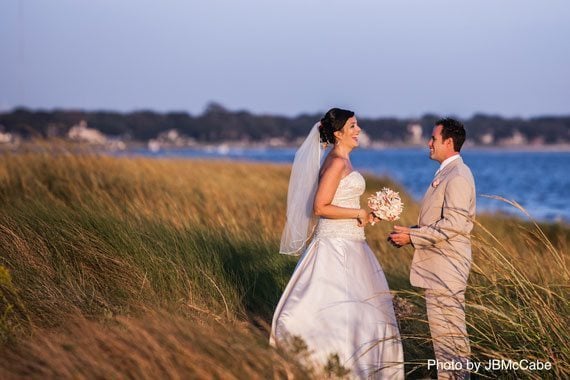 If an intimate wedding with only your closest friends and family is how you have always pictured your magical day, chances are you will soon find that it's not as easy as one might think. Sure you have fewer people, fewer meals, fewer invitations, fewer bridesmaids dresses, but that doesn't mean it's any less significant, lacks details or special touches.   It  simply means you wish to have more time with family, friends and your husband-to-be.
Finding a special venue without 150 plus guests can be difficult, with the majority of those "special venues" looking to secure a larger event for prime Saturday dates. Chances are you might be beginning to worry if you will ever find "the perfect venue".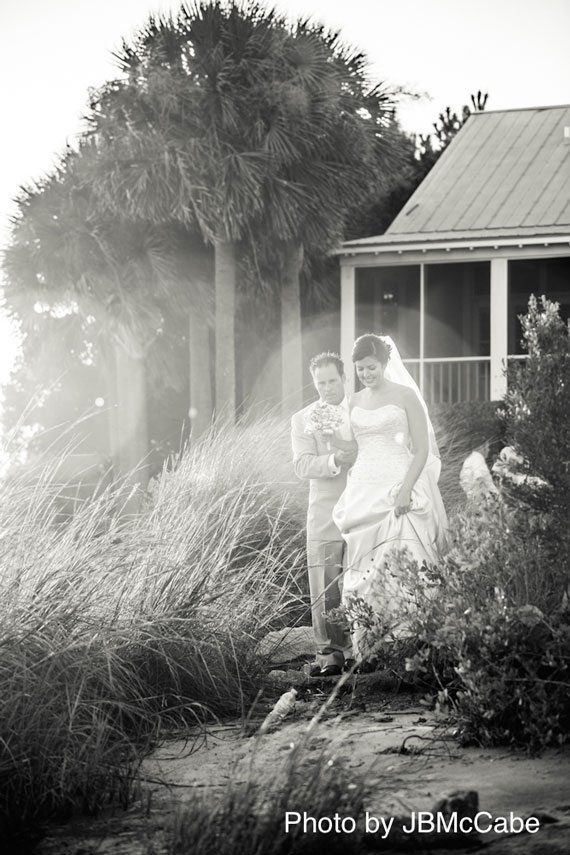 No need to move to a weekday yet! The good news is, The Cottages on Charleston Harbor, in Mt Pleasant, South Carolina, offers exactly the location and special touches you desire for your intimate wedding weekend. The Cottages on Charleston Harbor features ten, two-bedroom coastal inspired Cottages that are nestled steps away from the water's edge. An unmatched ambiance with two special harbor front ceremony and reception sites specifically designed for small, intimate weddings. Yes, you read that right, Harbor front, shoreline setting, intimate weddings, and they only schedule one wedding a weekend.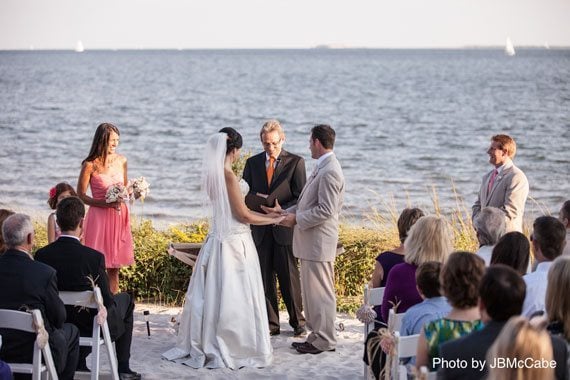 Directly behind these charming Cottages are two separate event lawns, showcasing stunning views of the downtown Charleston skyline, Fort Sumter and the award winning Cooper River Bridge.  Couples get married only feet away from the water's edge with sail boats, and vistas that are simply breathtaking. Secluded from the outside world, this venue offers accommodations, and reception and ceremony space, all in one extremely special locale. From there planning is a breeze, with special details that guests will remember for a lifetime.  Weddings hosted in this intimate setting hold a special memory for all who attend.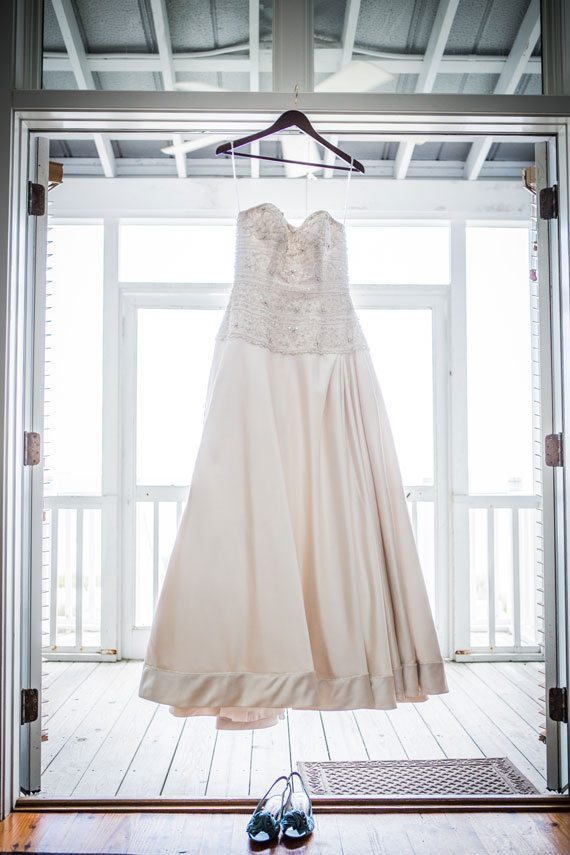 If you have not decided on a theme or design for your rehearsal dinner or reception, let us recommend a traditional Lowcountry Shrimp Boil,  delicious, extremely fun and in keeping with the southern coastal vibe of The Cottages on Charleston Harbor, a Lowcountry Boil can make your special day memorable. Brides love it, and your guests will never forget it.
For more information on booking your intimate ceremony at the lovely Cottages of Charleston Harbor visit their website.