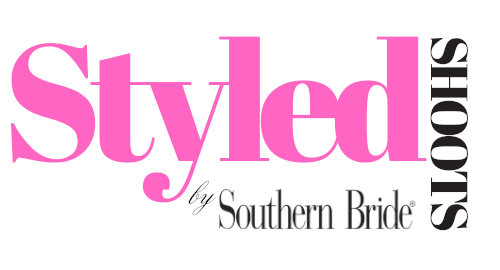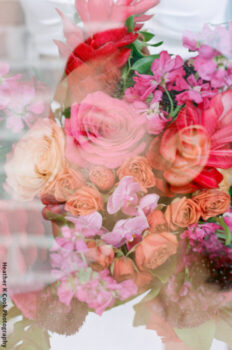 We start with a few venues (we spend a lot of time traveling and searching for photo-inspiring wedding venues that offer architecture and unique design elements with detail-filled panoramic havens for wedding designers and photographers).
Once we nail down our venues, we create a fictional couple and pair it with a mood board and a personality profile for the couple, and must-use design elements, then it gets paired with a venue.
The final stage is filling our limited slots with wedding photographers looking to build their portfolios, hone skills, network with leading wedding venues, and compete for the BEST PHOTOGRAPHER.
At the end of the event, there will be a closing networking party. The BEST PHOTOGRAPHER awards will be announced via social media two-four weeks after the event. We will choose a winning photographer per venue and announce it over social media.
All participating photographers will receive an Ambassador badge.
All the Winners will receive a personalized BEST OF Badge. The Grand Prize combines the BEST Photographer and will be published in Southern Bride Magazine. All the design spaces paired with Best Photographer per venue will be published on SouthernBride.com.
Images will be shared with everyone from each design space for proper tagging – especially photo credit.
Don't be shy; allow us to interview you during the set-up and awards ceremony, as we will be videotaping the entire event!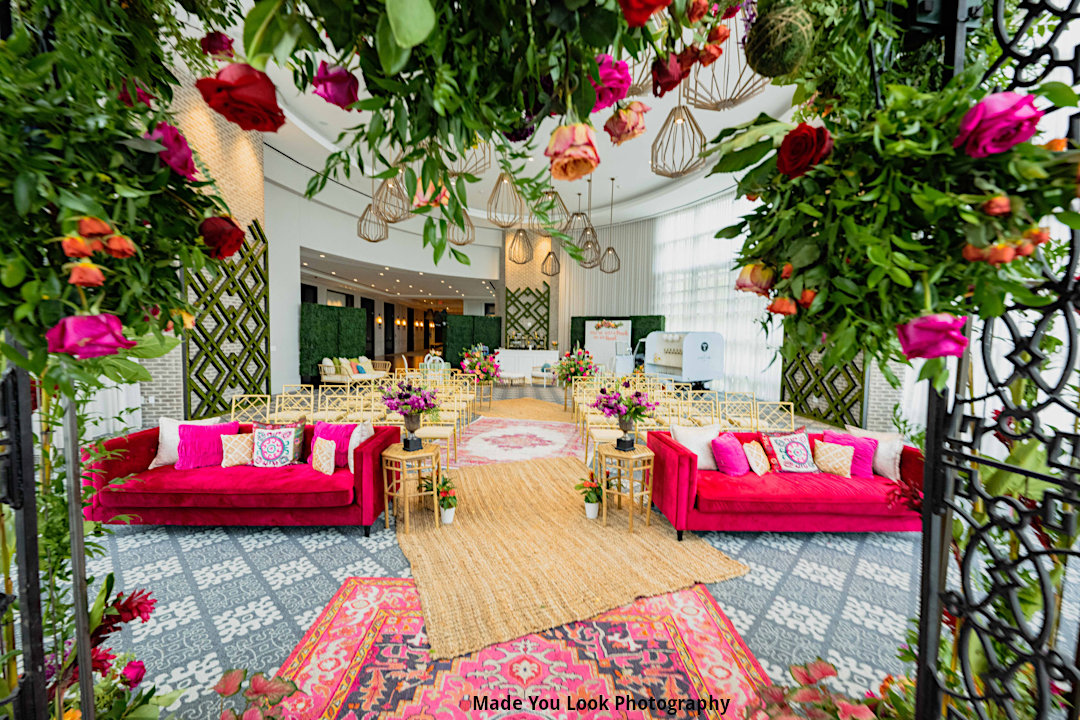 There will be city-wide events, resorts, villas, and mansions. Each venue will have 2-4 design elements, one major focal point and 1-3 coordinating spaces, and a flat lay to photograph. Most venues will include models in bridal fashion. There will be small groupings of photographers for each group (not to exceed ten at a time).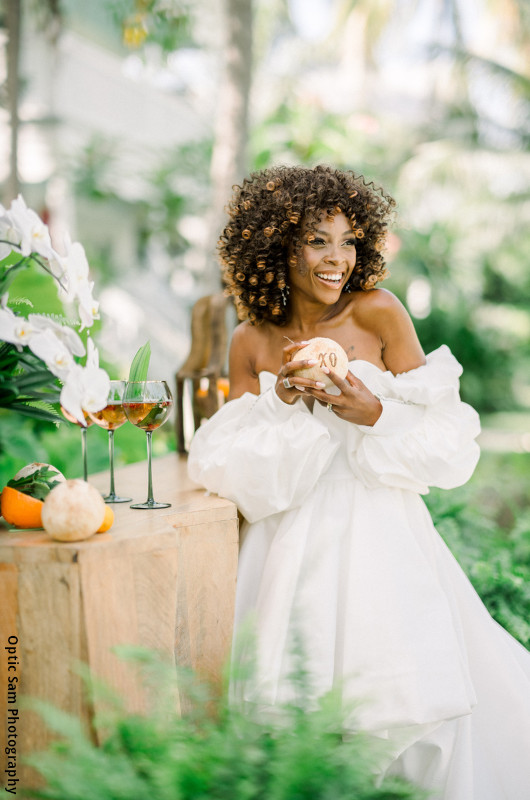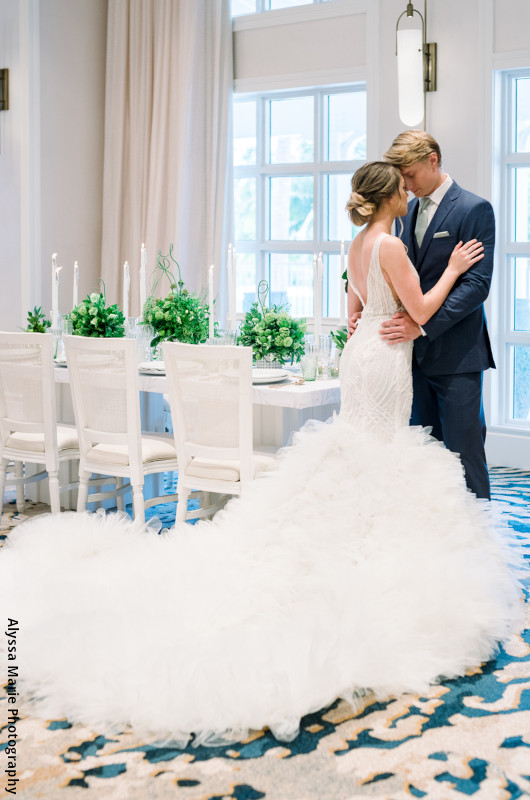 City-Wide Events with 3-5 venues or 1 large resort or mansion with breathtaking and stylized areas by top industry experts per location.
Live bride and groom models in each setting.
Professional hair and make-up artists.
We limit up to 10 photographers to station within each theme at a time.
Networking and Design Awards party.
ADD ON's: sunset and night shooting workshops.
ADD ON's: competition for BEST PHOTOGRAPHERS.

We will be providing everything you need to get stunning photography. However, you can bring as many of your camera accessories as you like, however, the minimal list should include:
Suggested but not mandatory: wide lens, macro lens, and a portrait lens. Camera and lens of choice.
Video camera and/or accessories.
Scrim, flash, or any other lighting tool they might want/need.
Camera charging equipment.
Extra memory cards and batteries.
Hat and Sunscreen.

I only shoot film can I attend?
YES, Both digital and film photographers are welcome to attend
How will the styled shoots work?
There will be 4 themed areas with 5 stations. There will be a maximum of 10 photographers per theme and each Station will have 2 photographers. each group will have 1 hour to shoot each theme. there will be a 15-minute break in between each rotation for bathroom and water breaks.
Will I be able to submit the shoots to Southern Bride?
Yes, there is an additional fee to enter a contest for awards and consideration to be featured in Southern Bride magazine/blog and social media.
Will I be able to submit the shoots to other publications/blogs?
If you join the competition for southern bride, and you are selected, we ask that you wait to submit to other blogs/publications until after the southern bride publication date. then you are free to submit everywhere you like.
Are there other costs that I need to know about?
You will be responsible for your own transportation, hotel room, meals, and contest. Lunch & Wrap Reception is included with the fee.
Can I bring an assistant?
They would be considered a participant and therefore the same participant fees would apply to them.
Can I post my images on my social media?
Yes, but you must give credit to all vendors for that theme. all photographers will be required to sign an agreement.
Do I have to share my images?
Yes, but only with vendors from that theme vendors must provide your photo credit on everything they use. All parties will be required to sign an agreement.

SPACE IS LIMITED.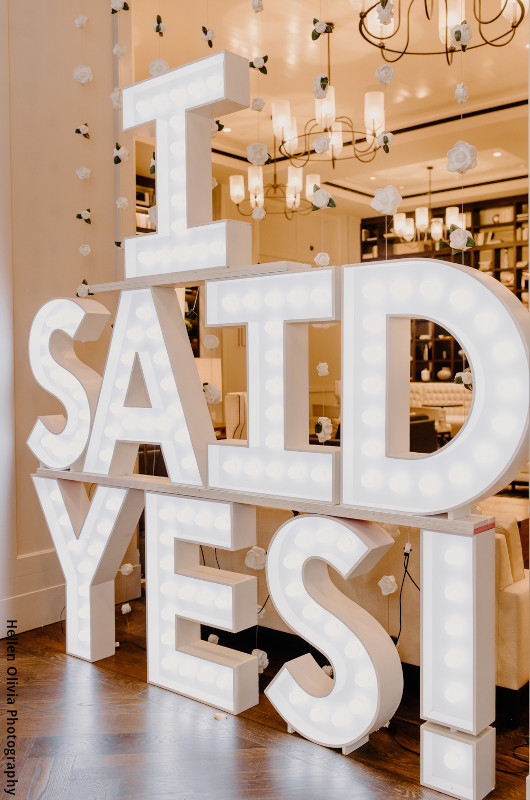 Click below for a complete
list of our upcoming events.
Each event varies in cost.

Contest!
Compete to win a feature on SouthernBride.com and Southern Bride Instagram. Value: $950.
There will be one winner per design space. Each will be awarded and official STYLED by Southern Bride BEST Photographer Badge as an Accolade.
The GRAND PRIZE will include
BEST DESIGN / BEST PHOTOGRAPHER
published in
Southern Bride Magazine (value: $3,800)
Workshop
Sunset and night shooting workshop
(when available)