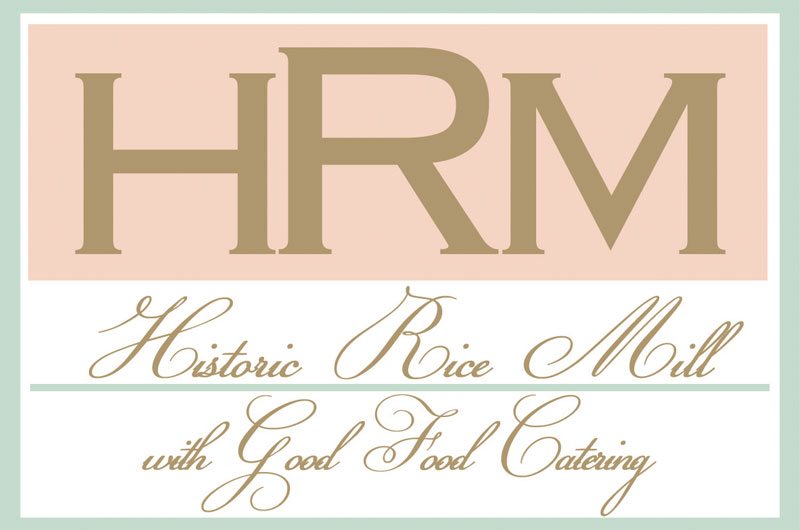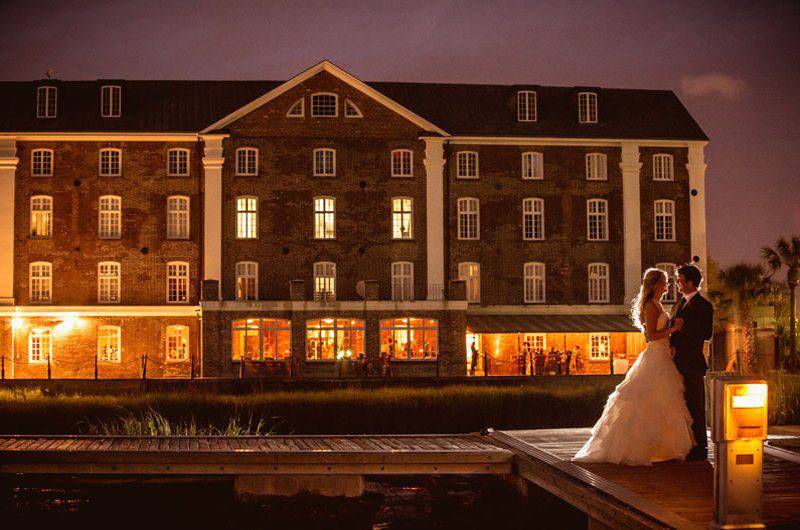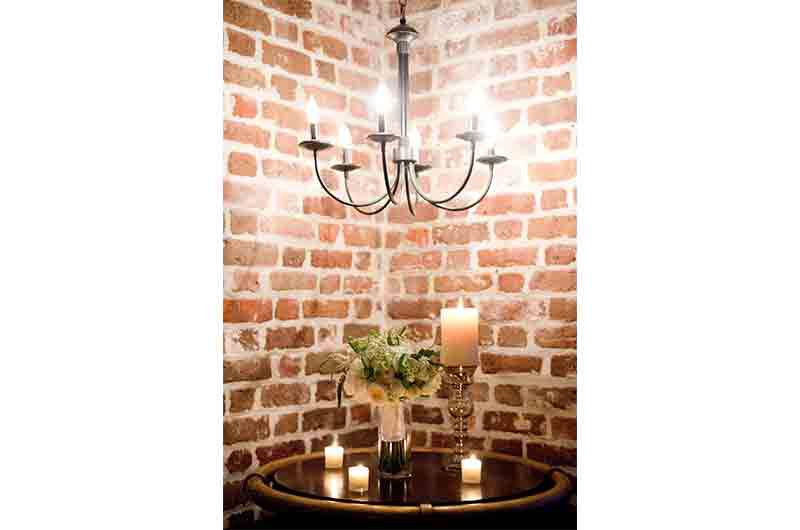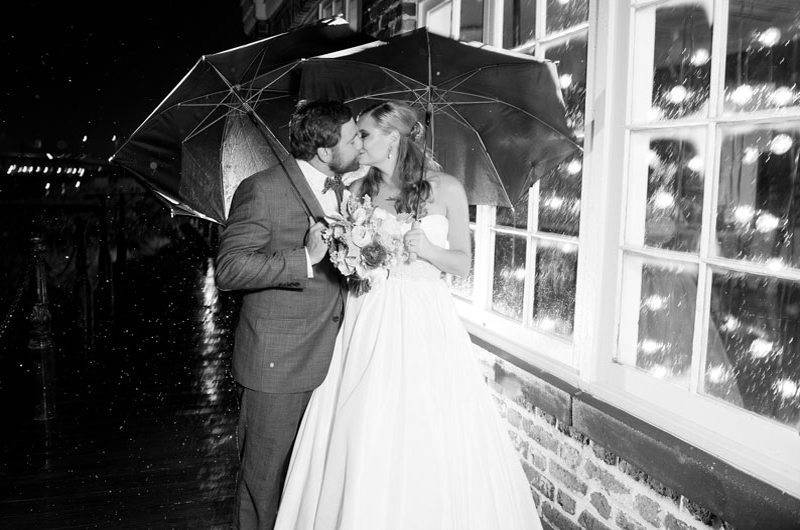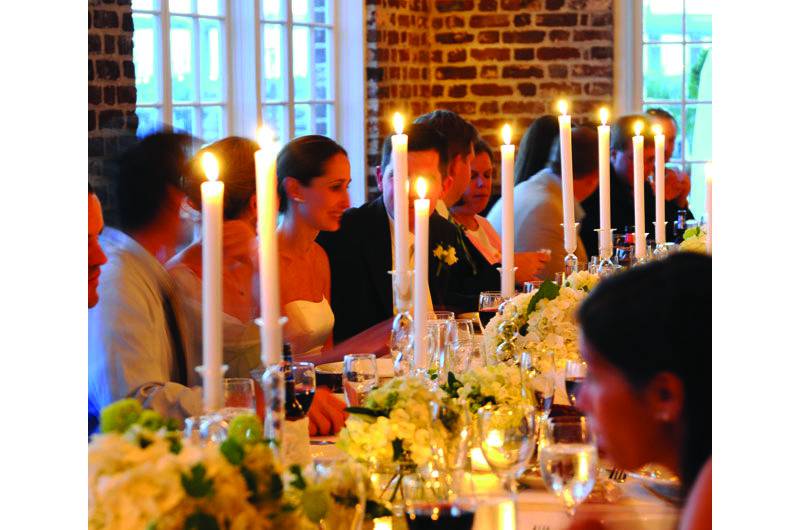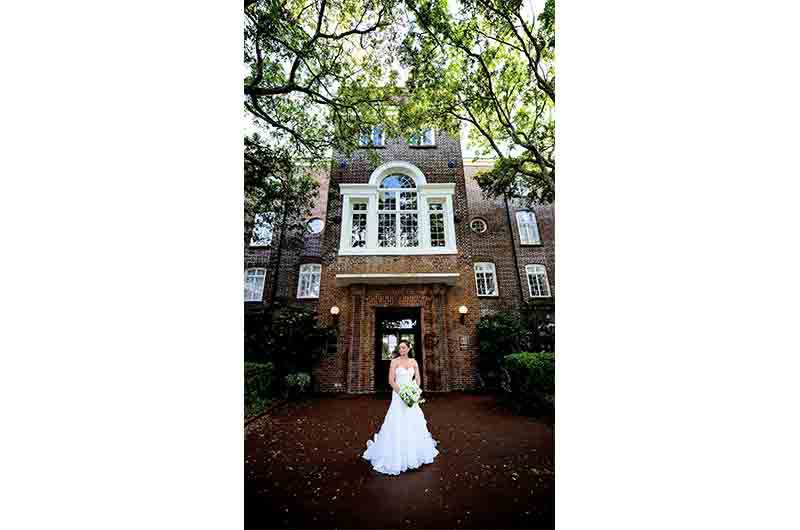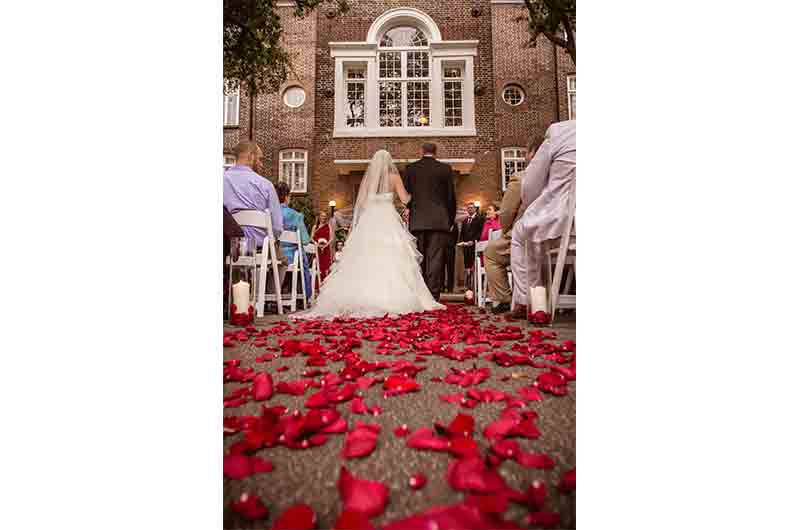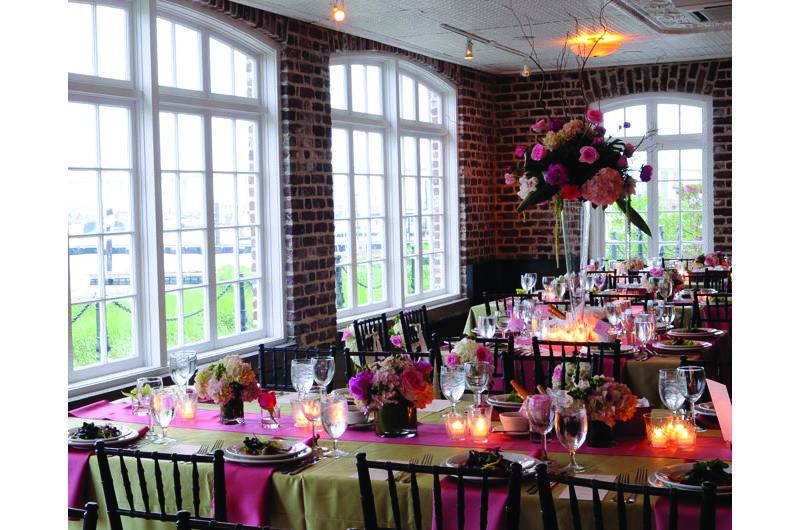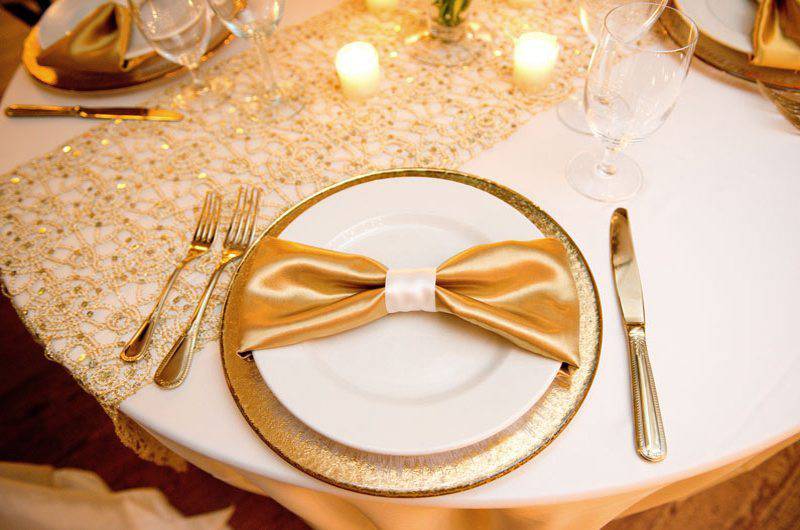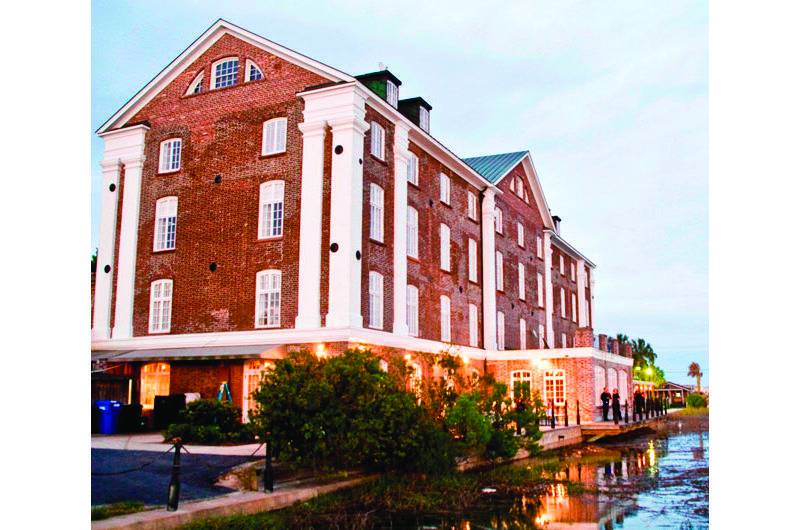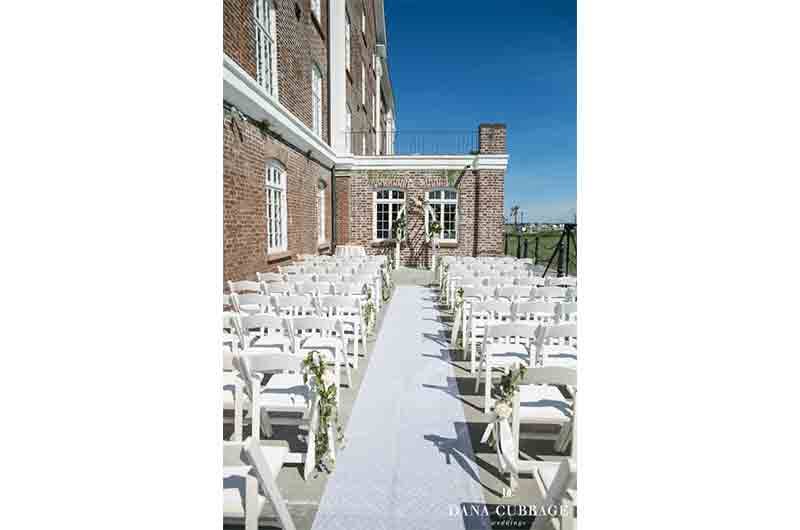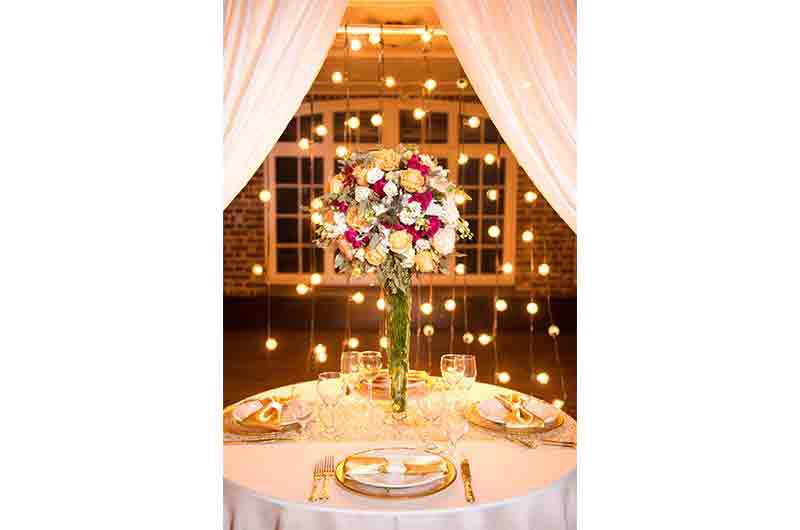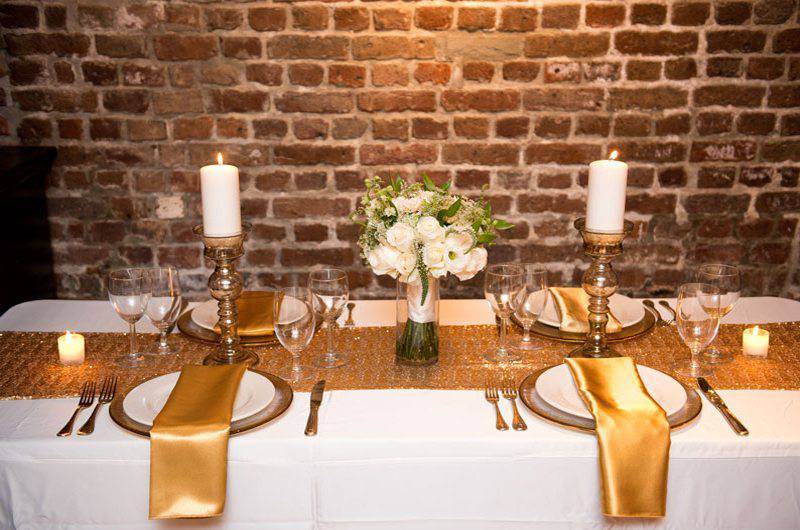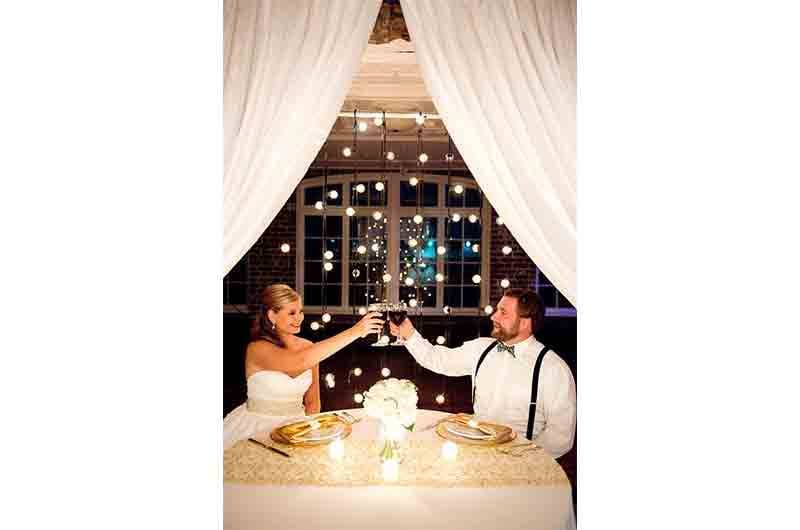 Historic Rice Mill night exterior feature grid image
Historic Rice Mill bouquet iron chandelier candles Small table
Credit: Historic Rice Mill
Historic Rice Mill black and white in the rain bride and groom
Credit: Historic Rice Mill
Historic Rice Mill guests at reception dinner taper candles
Credit: Historic Rice Mill
Historic Rice Mill outdoor bride with bouquet under trees
Credit: Historic Rice Mill
Historic Rice Mill outdoor wedding ceremony red rose petals
Historic Rice Mill pink reception table runner with floral centerpieces and hanging arrangement
Credit: Historic Rice Mill
Historic Rice Mill place setting gold theme
Credit: Historic Rice Mill
Historic Rice Mill Side exterior venue
Credit: Historic Rice Mill
Historic Rice Mill white outdoor ceremony
Historic Rice Mill table setting tall floral centerpiece roses
Credit: Historic Rice Mill
Historic Rice Mill table gold hand towels and silverware with pillar candles
Credit: Historic Rice Mill
Historic Rice Mill toast bride and groom draped white
Credit: Historic Rice Mill













Located in the lovely Lowcountry, Historic Rice Mill is a picture-perfect wedding venue that captures all of the southern coastal town of Charleston, South Carolina. With stunning indoor and outdoor spaces available for your one-of-a-kind wedding, this venue can be completely customized to your style and vision. Overlooking the waterfront, they have beautiful views and jaw-dropping sunsets that add to the romanticism of your day.
Historic Rice Mill was built in 1861 and is on the National Register of Historic places making it an heirloom of the South that makes a lovely backdrop for the event of your choosing. The exposed brick, double windows, and wide plank wood floors showcase a beautiful site that will add to the beauty of your beautiful day.
Good Food Catering is a partner of Historic Rice Mill and they provide delicious catering options for weddings that will leave your guests raving about not only the beautiful look of the venue, but also the food they'll be enjoying on your special day. Historic Rice Mill leaves no portion of your celebration untouched as they offer services for rehearsal dinners, ceremonies, receptions, brunches, and anything else your heart could desire. If you are looking for a place that has it all – food, views, fun – look no further than Historic Rice Mill.
Featured In These Real Weddings: