Today on the Southern Bride Blog we are going to briefly discuss vows. Many couples struggle with whether or not they should write their own or stick to traditional vows. Below are some tips and great things for couples to keep in mind as they make this big decision for their big day!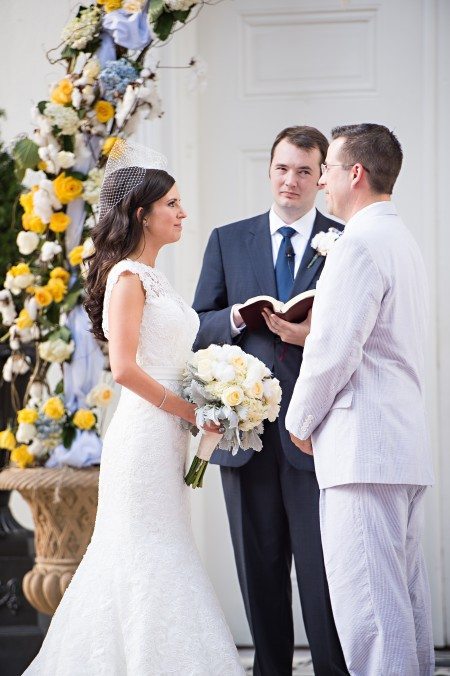 Writing your own vows has been popular since the 60's and when people really nail it, personalized vows can leave guests breathless. There's nothing more beautiful than a well composed, spoken love letter exchanged between soul mates. The key ingredient is "well composed." Not everyone is a writer and certainly, not everyone is a speech writer. We've all been to those weddings where the personalized vows have been, well, let's just say, not great. By all means, something personal, something eloquent and charming can add so much to your ceremony, but if you or your betrothed aren't natural born writers, personalized vows can go oh so wrong.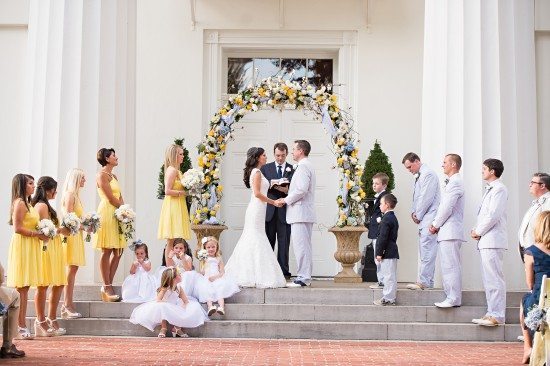 There's something to be said for the traditional route and saying those traditional vows to the one you love. These vows have been said by couples pledging their love to one another for hundreds of years. There's a deepness and strength in the language used in traditional vows, "with this ring, I thee wed." The vows are strong, long lasting, and beautiful, just like a marriage should be.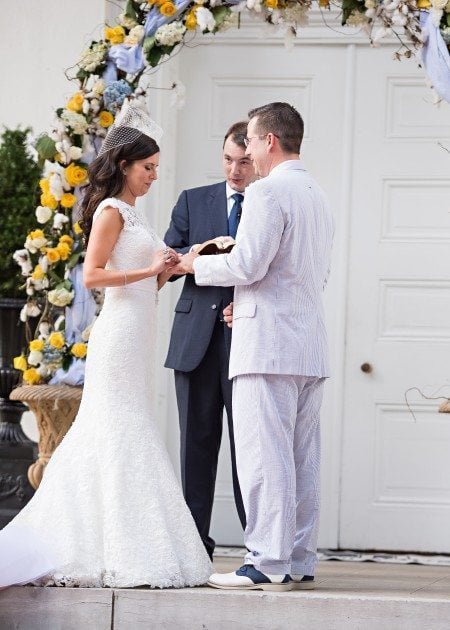 If you're having trouble choosing between writing your own or using the traditional vows, why not do both? Say the traditional vows but add some personalized lines in as well.  Or write your own vows based on the ideas of the original vows? You can use as much of the traditional ones as you like and also add a personal touch to your own. Ultimately, it's your big day and they are your vows, whether you choose to write your own or follow tradition is up to you!
photo credit: Whitney Bower Imaging
from the Jones + Janik Wedding in Little Rock, Arkansas