If you're like us, you've got Royal Wedding fever and love anything and everything related to the upcoming nuptials of Prince Harry and Meghan Markle. But did you know that there are some traditions that must be followed? There are actually quite a few, and today we're sharing 6 Royal Wedding Traditions You May Not Know and may find quite surprising. We certainly did!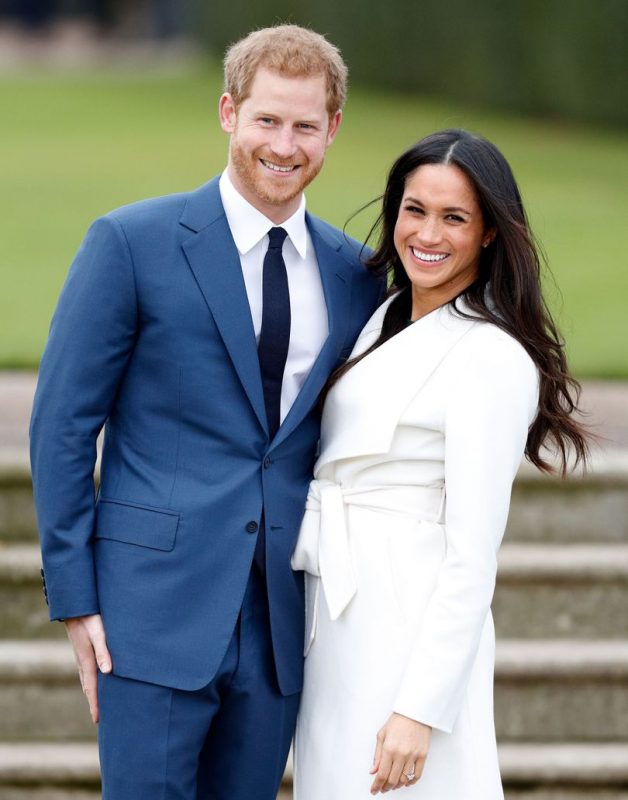 (image via
vogue.co.uk
)
1.  The bride doesn't usually give a speech, but Meghan is.


According to this article from Cosmopolitan, Meghan will give a speech at her wedding reception, breaking with royal tradition. The task is usually given to the groom, the father of the bride, and the best man, but not this time.

2.  The bride doesn't choose her bridesmaids.


Sticking to royal wedding tradition, this has been the protocol that has been followed, however, this article from Vogue UK suggests that Meghan WILL, in fact, be choosing her bridesmaids. We shall see!

3.  The bride always includes a sprig of myrtle in her bouquet. 

Yep, this is a royal wedding tradition dating all the way back to Queen Victoria. The sprig of myrtle is a symbol of prosperity and known as the 'herb of love'.
4.  Hats are required for female guests. 
According to this article from the BBC, dress code etiquette states that women must wear hats for formal events. It was not until the late 1950's that ladies were rarely seen without a hat. Actually, at that time it was not popular for ladies to show their hair in public – can you imagine? Fast-forward to today and all of that has changed. But when it comes to formal, royal occasions, hats are still a must and part of etiquette.
5.  It's the Queen who sends out the wedding invitations. 
Usually, it's the bride's parents that send out wedding invitations to guests, but not in this case. Queen Elizabeth herself sends them out. For William and Kate's wedding, she sent out 1,900 – yep, we said 1,900! Who wants to take a guess at how many invites will be going out for Prince Harry and Meghan's wedding??
6.  There's no choice on flavor for the traditional wedding cake. 
The traditional (and official) royal wedding cake flavor is  . . . (drum roll, please) fruitcake! However, Prince Harry and Meghan will have a second cake and they DO get to select the flavor of that cake. Some are predicting that second cake may be banana flavored because the couple has a fondness for bananas. But for their traditional confection – it's all about the fruitcake, however, it's not your average fruitcake and quite delicious from what we hear. Check out this recipe for a traditional British wedding cake, and if you really get into the royal wedding spirit and make this cake – take a photo and tag us on Instagram @southernbridemagazine. We would love to see!
Are you looking forward to the royal wedding as much as we are? Keep coming back to learn more about the upcoming ceremony as it gets closer and closer to May 19th!