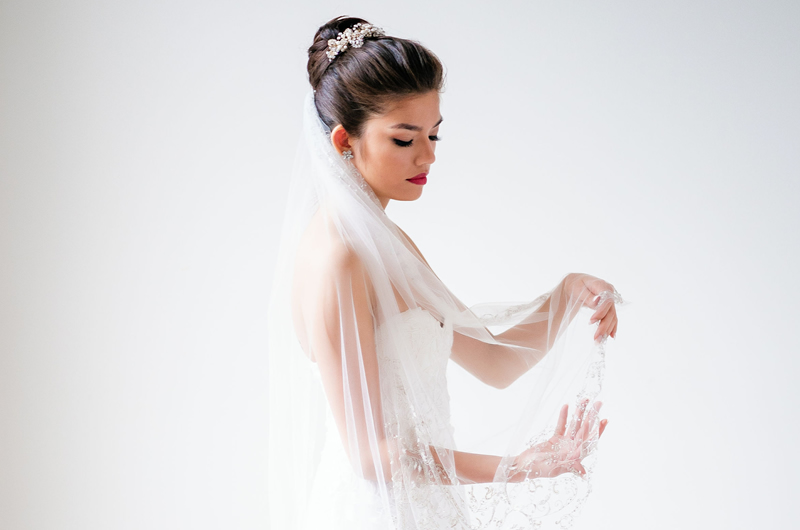 We love a floral bridal headpiece as much as the next bride. We can't help ourselves, we live and breathe all things delicate and beautiful, and often find floral elements can add the perfect detail to a bridal look. A headpiece and veil are a simple accessories, however, they do have the power to completely transform an entire look. It's simply pure magic! Here are 3 tips to keep in mind when choosing your bridal hairstyle, hair comb and veil.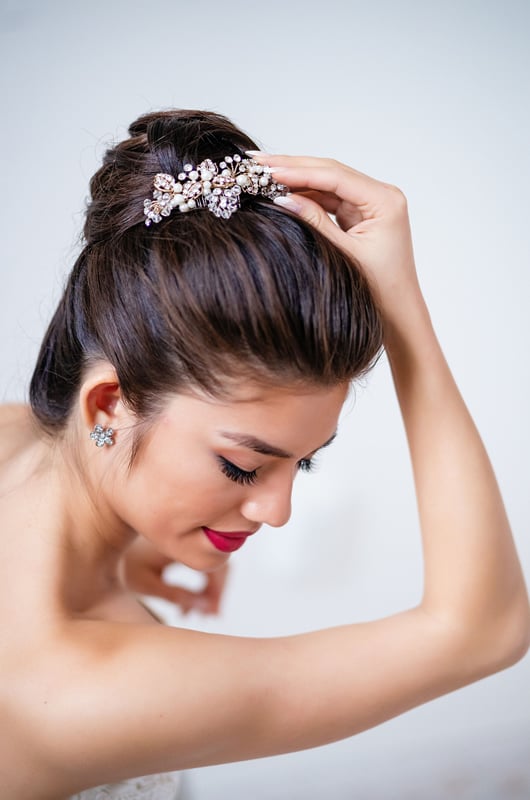 ONE | Choosing a wedding hair accessory.  
Once you know the style of dress you're going to wear on the big day, the next step is to choose the perfect hairstyle that will elevate your dress even higher. Your hairstyle should complement the style of the dress and your personal style, so that you look amazing but feel comfortable at the same time.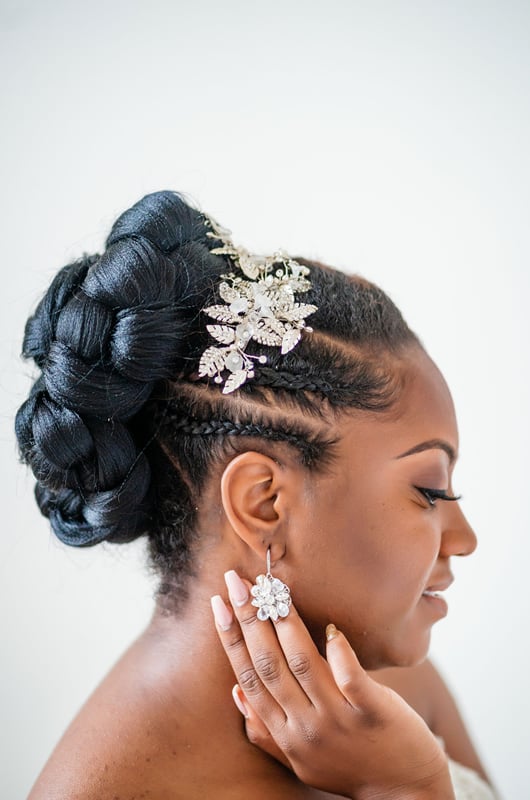 TWO | How to choose a bridal head comb.
Bridal hair combs are classically elegant, and can be worn by all brides to add a hint of shimmer or sparkle to a beautiful bridal look. It can be lots of fun finding the perfect match for a wedding dress with so many different options to choose from. To get started brides might want to think about…
     Precious metals – Bridal hair combs come in shining gold, silver, or rose gold finishes. Choose the right metal tone that matches with the wedding dress and bridal jewelry for continuity throughout the overall look.
     It's the little things – Available in a variety of sizes, brides will find an ideal bridal hair comb to match their personal style.  If the comb is to be worn as a standalone item, a larger design can be worn as a beautiful statement piece. Smaller hair combs partner well with wedding veils, giving the bride the option to remove her veil after the ceremony and still look stunning.
      Styles – Accent your bridal look with a range of bridal hair comb styles to suit your personality. For example, if you're going for a vintage look, a hair comb adorned with flowers, leaves, lace, or pearls is a perfect accent piece. If you prefer a romantic theme, a comb featuring a floral pattern or delicate crystals easily adds elegance. To make a bolder statement, consider selecting a larger hair comb featuring oversized rhinestones or floral embellishments.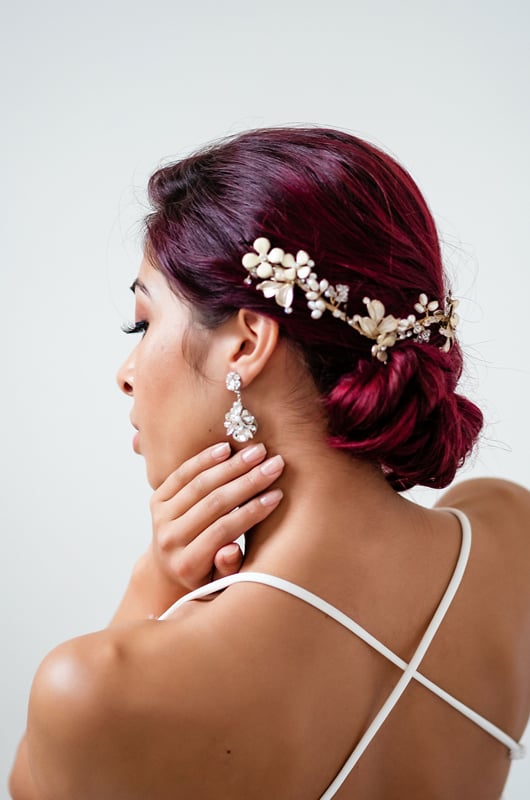 THREE | How to wear a bridal head comb for your hair's bridal style.
Embellished hair combs work best sweeping up hair away from the face, or to accentuate the elements of a sleek chignon, chic bridal updo, beautiful high bun or gorgeous natural hair braided updo hairstyle.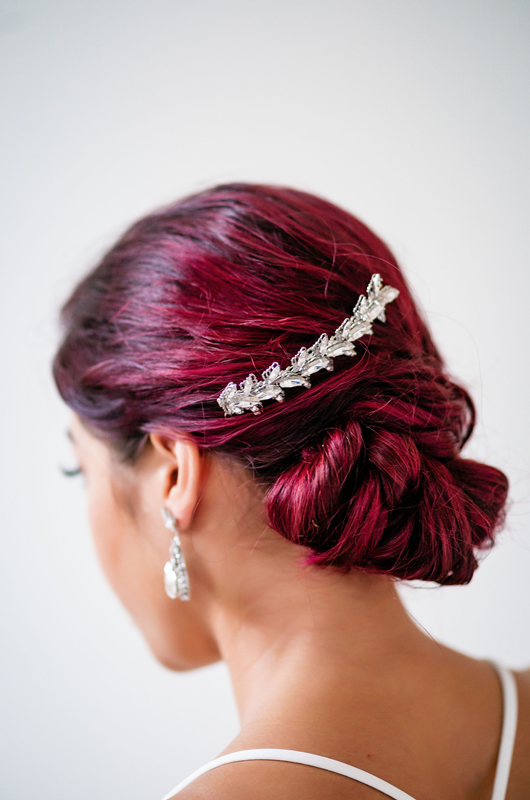 BONUS | 3 Tips on how to beautifully style your bridal hair accessory.
     A bridal headpiece bursting with floral femininity is the ultimate in bridal styling. You can pair it with a wedding veil or wear it alone as a statement piece.
     A captivating and inspiring headpiece frames a bridal hairstyle with or without a veil in the most effortless way.
Wear it alone or style it with a sheer drop wedding veil for an ethereal bridal look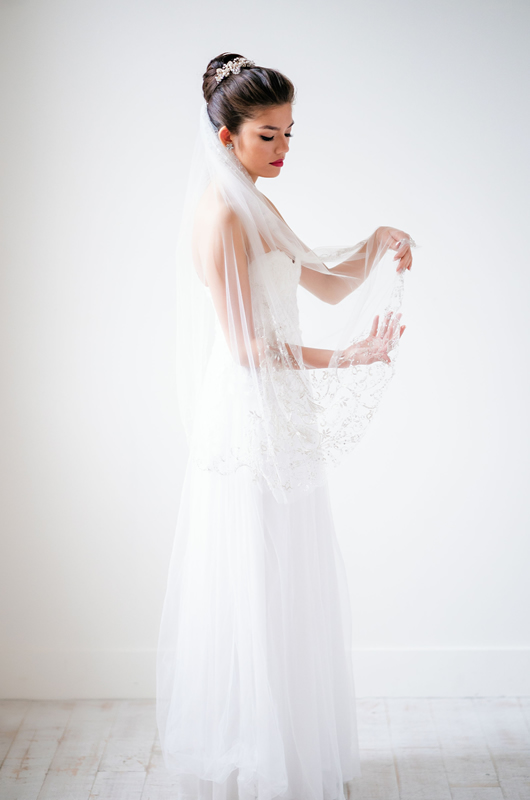 If you want to wear beautiful designer bridal accessories at a fraction of what you'd pay to own then, Little Things Borrowed is the place. Now you don't have to limit yourself, all you have to do is Rent. Love. Return. In that order. You can even try on up to three headpieces with the Try It. Style It. Preview option to try in your home or at your hair trial with your dress.  At Little Things Borrowed, we have basically thought of everything. If you are not local, we ship nationwide.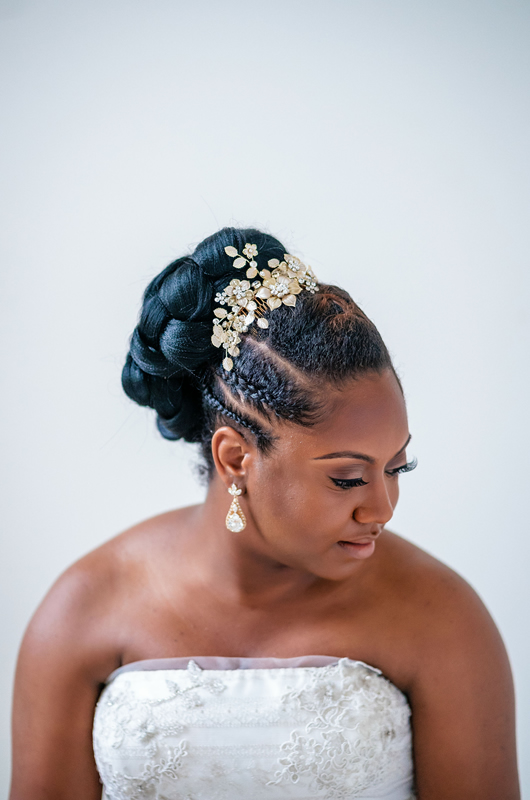 We hope some of these tips were helpful for you in choosing the perfect bridal hair comb to complete your wedding day look.
For more information, find Little Things Borrowed on Instagram.
.