Born in 1954, wedding gown designer, Amsale Aberra was raised in Addis Ababa, Ethiopia. She grew up making her own clothes, without knowing that one day she would been described as 'the inventor of the modern wedding dress.'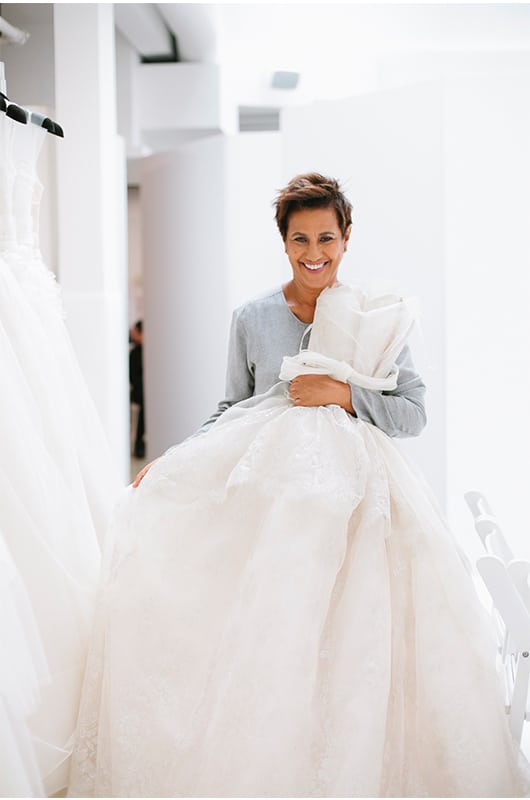 When it came time for college, Amsale did not take the design or fashion route at first, she decided to study Commercial Art at Green Mountain College. Unfortunately, life brought some setbacks and Amsale then had to pay her way through Boston State College where she received a degree in Political Science. Making clothes for herself and her friends continued to be somethings she did, even during college. Once she graduated, it was then that she decided to pursue her passion and she went on to attend FIT where she majored in sportswear.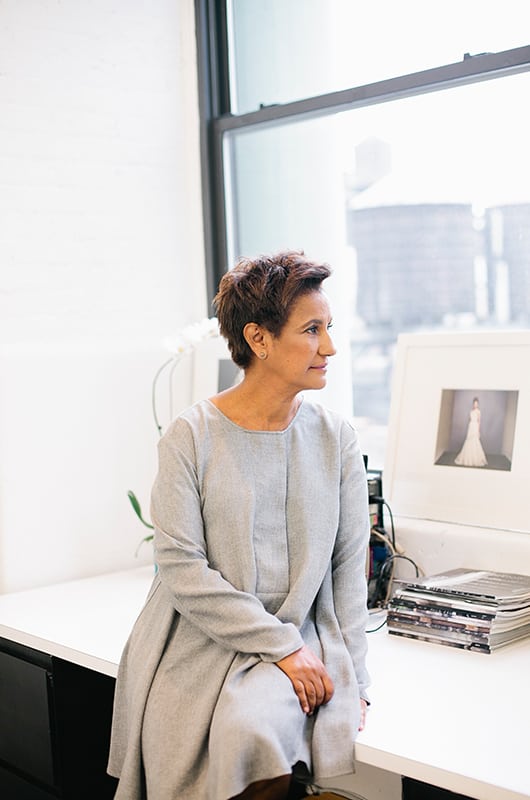 The first wedding gown Amsale designed was for her very own wedding and even then, it was apparent that she was a trendsetter with her very classic lines and clean silhouettes. The first-ever gown designed by Amsale (A101) for her collection was in 1990. The iconic duchess satin column gown showcased the first of its kind with a sheer illusion neckline, a pleated train and hand rolled satin rosettes. It all became even more real in 1991 when Amsale sold her first collection to Kleinfeld in New York. Then six years later, she opened her  beautiful Madison Avenue Salon.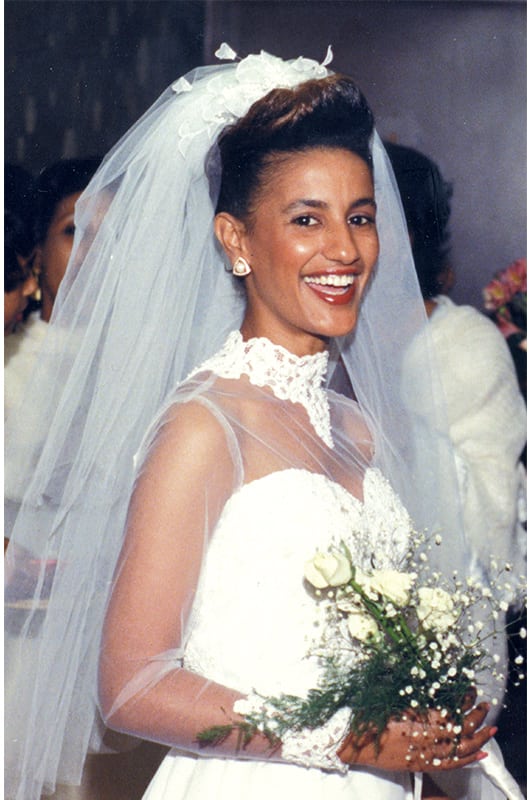 For over 30 years, Amsale has been an icon for designs that are powerful in their simplicity. Drama, she believed, emerges when a single, striking detail is offset by a clean silhouette.She also stood as one of the rare black, female designers operating a successful, multimillion dollar international fashion business and for that alone, she is an influential icon!
Honoring the wishes of the beloved late founder and creative director Amsale Aberra, the company's Spring 2019 Bridal Collection debuted on April 13th, 2018 at The Gramercy Terrace at The Gramercy Park Hotel in New York City.
The runway presentation paid tribute to Amsale by featuring her last designed collection, Iconic Simplicity, and by re-launching the Nouvelle Amsale collection to reach a broader and growing demographic of international brides at more accessible price points.
Other than her cherished designs and passion for her business, Amsale's greatest loves in her life were her husband Neil and daughter, Rachel. She was a member of the Council of Fashion Designers of America and a trustee of the Fashion Institute of Technology. She also served on the board of directors of The Ethiopian Children's Fund (ECF).
When the Amsale team was asked to describe their founder, they shared the following: Beloved soul, creative genius and infinite goodness.
See one of our favorite Summer brides wearing a gorgeous Amsale gown HERE.