Leading, award-winning, luxury bridal designer, Sanyukta Shrestha, revealed her most poetic creation to date with the launch of her 2020 collection titled "The Autumn Daydream."
Entwined with the nostalgia and extraordinary beauty of nature, the campaign is a love letter to autumn and the poetic atmosphere of nature during the designer's favorite season. The "Autumn Daydream" collection explores the season's sense of purity, innocence and romanticism and is designed for free spirited brides that believe in living life to the fullest and experiencing as much of it as they can. Smitten at first sight as a nature lover, for her new sustainable bridal 2020 collection, Sanyukta draws inspiration from the peace she finds in her home, a charming 200 year old Georgian Manor surrounded by five acres of enchanting naturesque dreamy surrounds.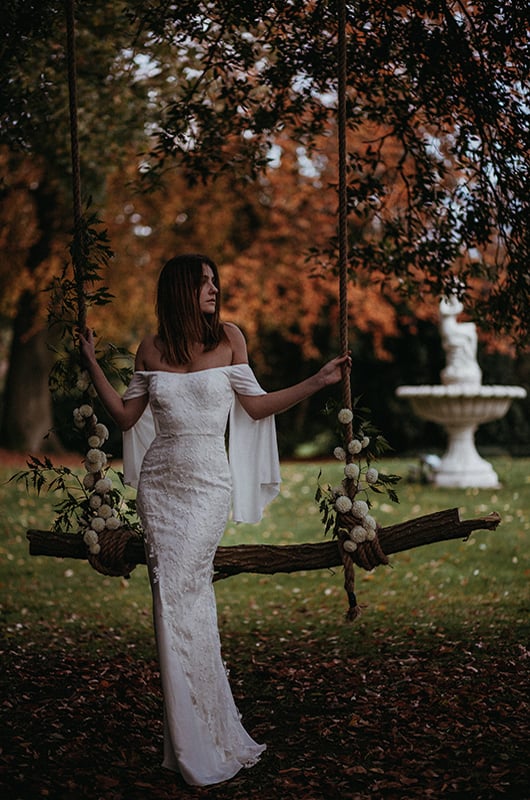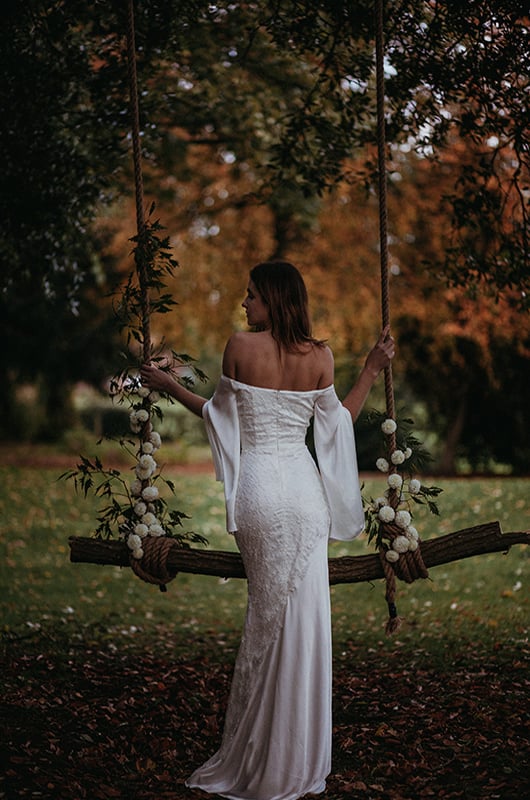 Inspired by English Romantic poet John Keats and his poem titled "To Autumn", Sanyukta embraces the cycle of autumn and compares the changes in the seasons to the connection between the Autumn (personified as a model) and the leaves (as dresses) as she unfolds her beauty featuring 14 fashion forward pieces, from full dramatic voluminous gowns to contemporary see-through lace designs made out of the most luxurious, sustainable fibers whereas the young model in the collection depicts Autumnal seeds, adding hope to the falling leaves with ivory, yellow and peach tones in sustainable designs.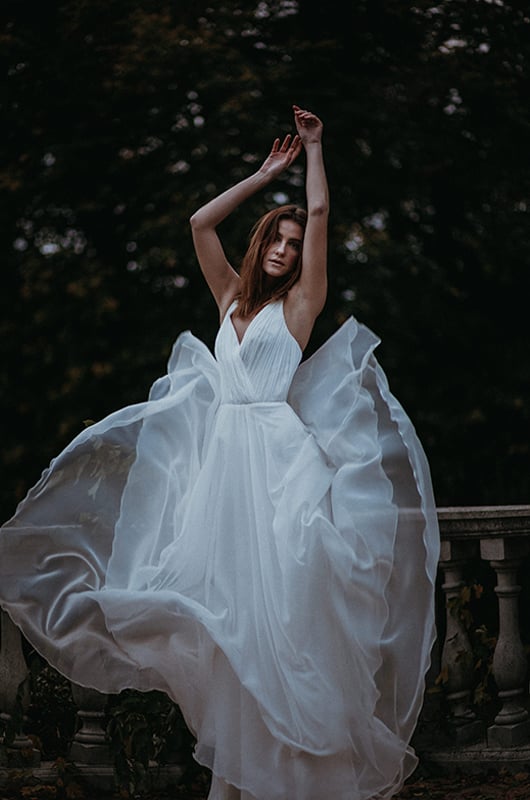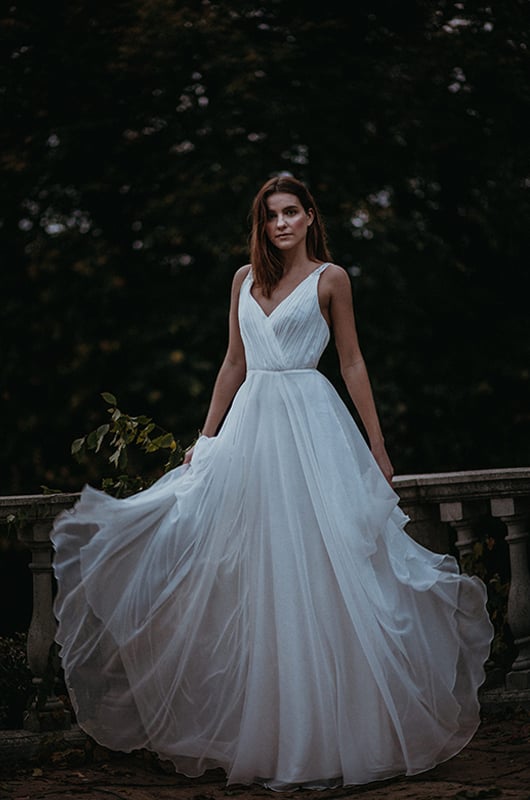 The daring yet elegant silhouettes and colors of the collection portray the 'Sanyukta Shrestha Bride'; A contemporary muse who doesn't follow fashion, but rather prefers to make her own statement by embracing her own nature and individuality. Sanyukta's "Zero waste" philosophy was a strong influence for upcycling and incorporating different elements from her strongest creations so far, recreating an eclectic mix of innovation and timeless design while staying true to her ethics and eco-friendly approach that the Nepalese designer is widely known for.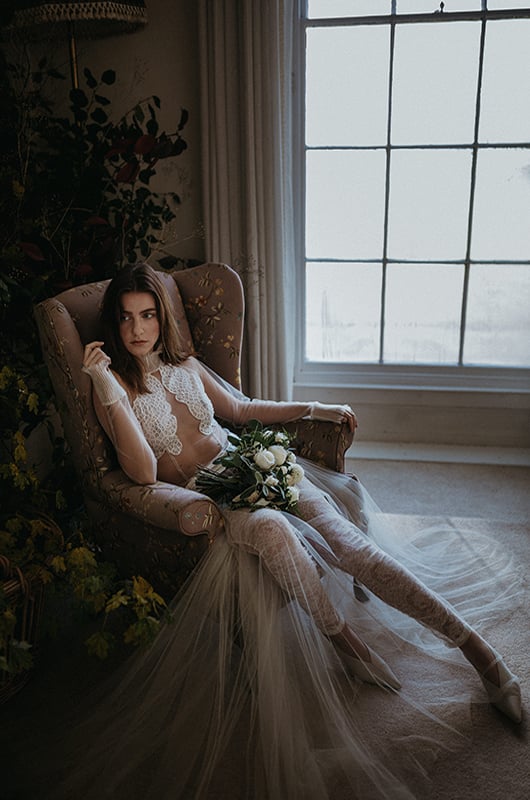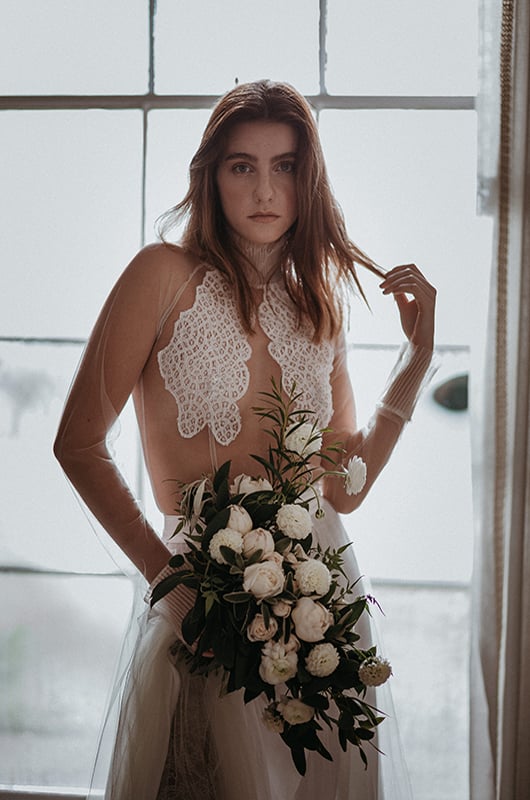 The "Autumn Daydream" collection came to life with the fantasy of creative minds based in Lincolnshire that were handpicked by the designer herself to highlight the Lincolnshire's best local wedding professionals. The collection shoot set was produced with eco-friendly floral installation, cruelty-free beauty products and vintage furniture that has been beautifully aged keeping its old charm alive for more than 100 years.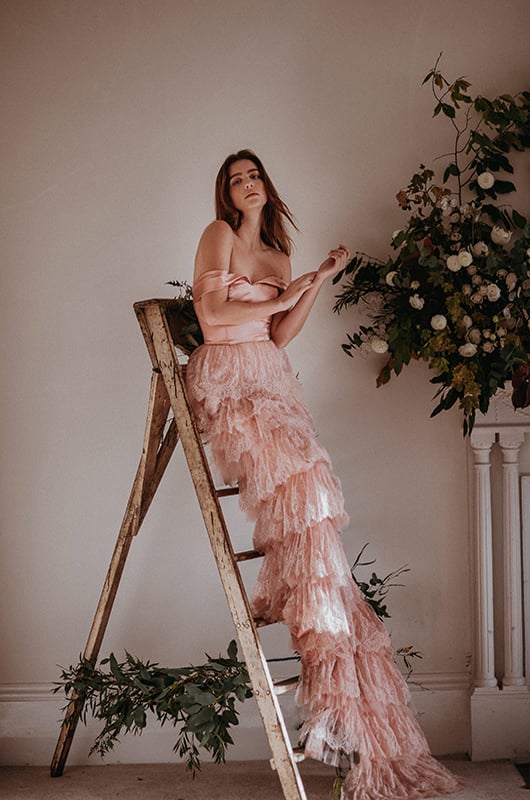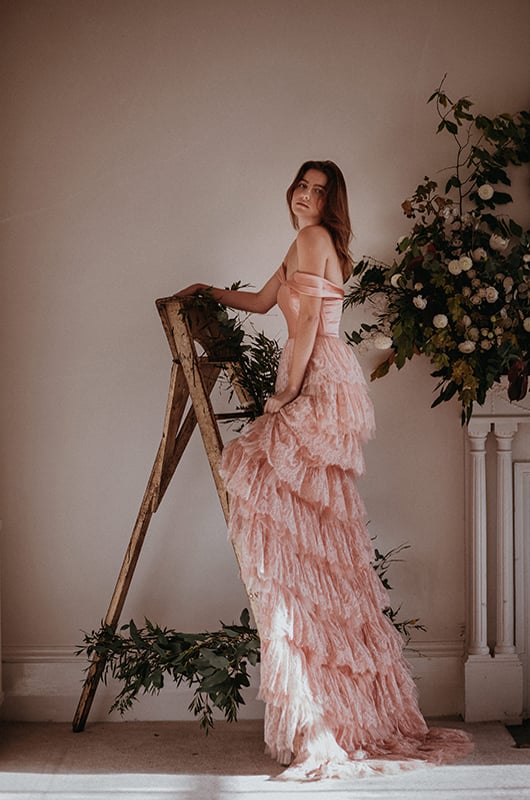 photographer: Kev Elkins Photography | venue: Designer's Sanctuary (home) | creative direction & styling: Sanyukta Shrestha Team | florals: Limewood Flowers | set design assistance: Claire Plumb | rentals & decor: Ladder from Mrs. Anne Brearley, other furniture are designer's own vintage collection | makeup: Tina Brocklebank | models: Julia Kinnear and Ameya Shrestha