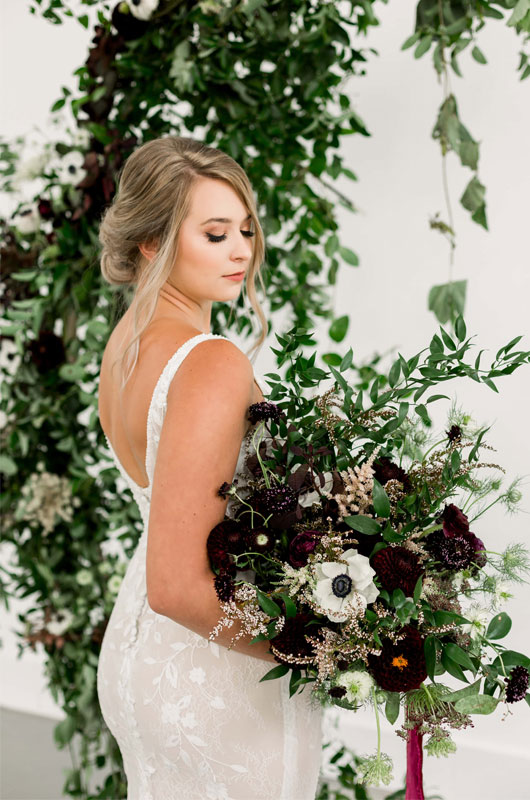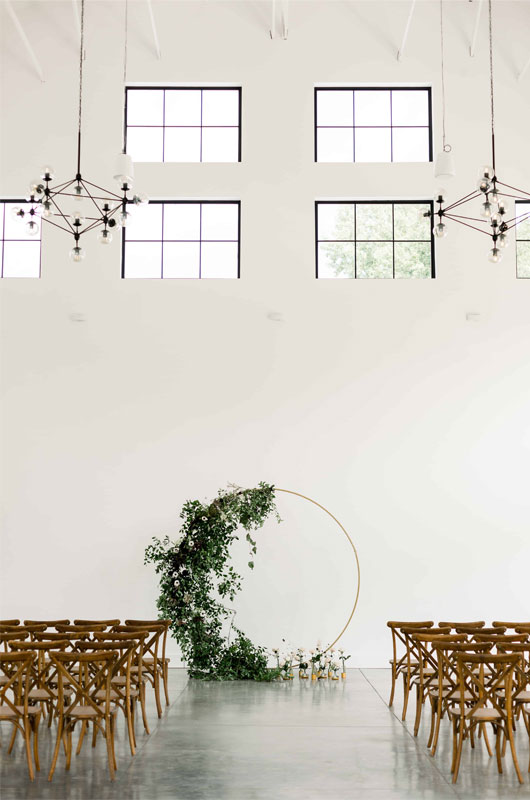 Taylor, the gorgeous bride, described her style as minimalistic and loved the look of loose, organic florals with heavy greenery. She wanted a color palette that included dark green, burgundy, and light-colored florals with lots of texture. The planner and florist worked together to design a ceremony backdrop that appeared as if it was foraged with greenery and florals that were handpicked.
When the ceremony was revealed to Taylor, she gasped in awe and said that the team captured her vision more perfectly than she could have ever imagined. Modern bud vases with a gold edge surrounded the bottom of one side of the arbor. The same bud vases in various sizes were included in the design throughout the event and could be found on the tables for cocktail hour and the reception, which helped to provide a cohesive look throughout the night. Valerie with The Prissy Plate Company furthered the minimalistic look with modern tableware with gold accents! Light pink velvet napkins matched the pink astilbe and roses used in the bud vases.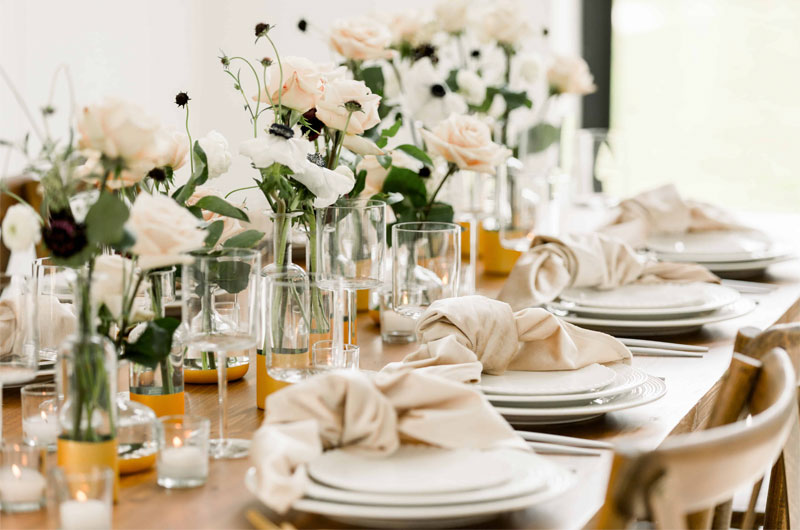 Taylor selected a BHLDN dress and black dresses for her bridesmaids while the groom and the groomsmen wore burgundy tuxedos. Her bouquet included burgundy scabiosa and ranunculus, and dahlias. Light pink astilbe and white anemones were added to give the pop of lighter colors the bride desired. A dark red velvet ribbon added as a finishing touch adorned the bridal bouquet. Ashli Price and McKenna Bradenburg of Artistic Expressions salon ensured the bride looked flawless on her special day. After their event, the couple said that the vendor team working together in unison made their wedding vision truly come to life!