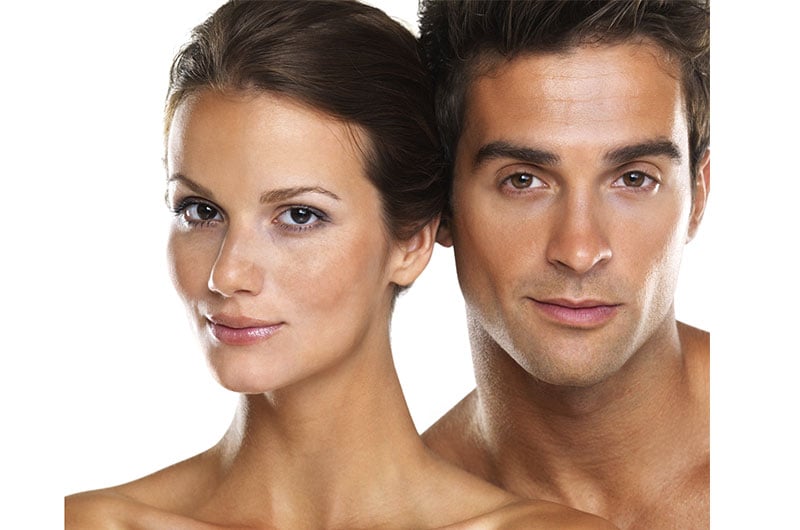 Wedding season is in full swing and that means wedding party's all over the world are in prep mode. From florals to food, there's always a hot new trend in the bridal industry. 'Tweak'ments and full-on facial plastic surgery procedures rank high on engaged couples pre-wedding to-do lists.
"Wedding photos are no longer just displayed in crystal frames or in embossed leather albums, photos and videos from the big day are social media gold so there will be lots more eyes on these keepsakes than ever before," says Patrick J. Byrne, MD, facial plastic surgeon and member of the AAFPRS* Executive Committee.
Whether you plan on smoothing out some wrinkles or changing a feature that has always bothered you, be sure to consider these three tips before making an appointment!
"Timing is everything," adds Dr. Langsdon. "No one wants to say 'I do' with bandages or bruises on their face. Some surgical procedures involve downtime and must be scheduled in advance of the nuptials. For example, it can take several months for the majority of the swelling from a rhinoplasty procedure to abate and over a year for the full cosmetic result to be apparent. Facelifts need a minimum of two months."
"It's never a good idea to try a new treatment, even a minimally invasive one, in the days or weeks leading up to your wedding," says Dr. Byrne. Schedule injections, chemical peels or other skin rejuvenation procedures several weeks before the event. "It's always better to be safe than sorry."
Price shopping for your gown is one thing, but looking for a deal on cosmetic surgery is another thing altogether. Don't take chances. Select a physician based on qualifications not cost. The AAFPRS reminds patients to always go to a board-certified facial plastic surgeon who specializes in surgery of the face, head, and neck. To locate a facial plastic surgeon in your area visit www.aafprs.org.
ABOUT THE AAFPRS:
The American Academy of Facial Plastic and Reconstructive Surgery is the world's largest specialty association for facial plastic surgery.  It represents more than 2,500 facial plastic and reconstructive surgeons who perform plastic surgery of the face, head and neck, and the majority of the rhinoplasties, throughout the world. www.aafprs.org