Southern Bride couldn't be more excited about the announcement of Ultra Violet as 2018's color of the year! We went straight to one of our favorite planners for advice on how brides could incorporate this trending color into any wedding style. Abby, of Turner & Co. Events, presented us with 3 incredibly helpful tips on how to use Ultra Violate in any Wedding.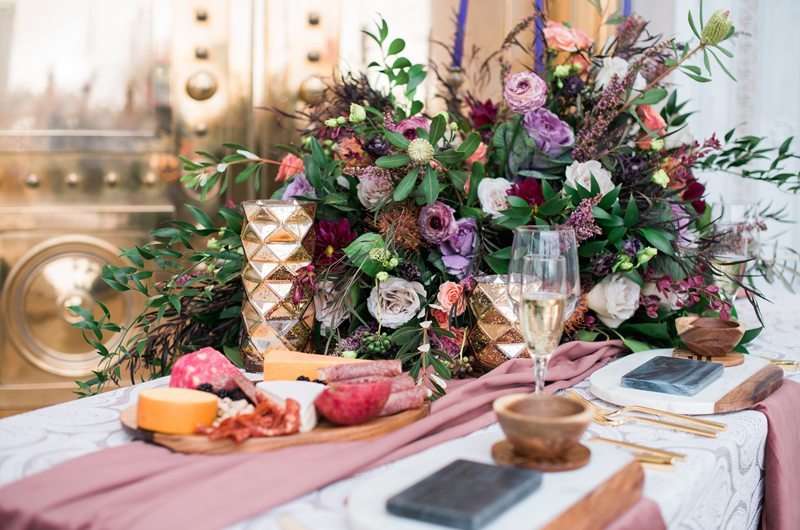 Author: Abby Turner with Turner & Co Events
The Pantone Color of the year is chosen at the end of every year to reflect what is believed will become a major design trend, across all design platforms, in the coming year. Whether or not their selection in based on data and analysis or just selected, when Pantone has something to say, designers usually listen.
This year the color goes to Ultra Violet.  A beautiful deep purple that is found in the cosmos.  A heavenly color, if you will.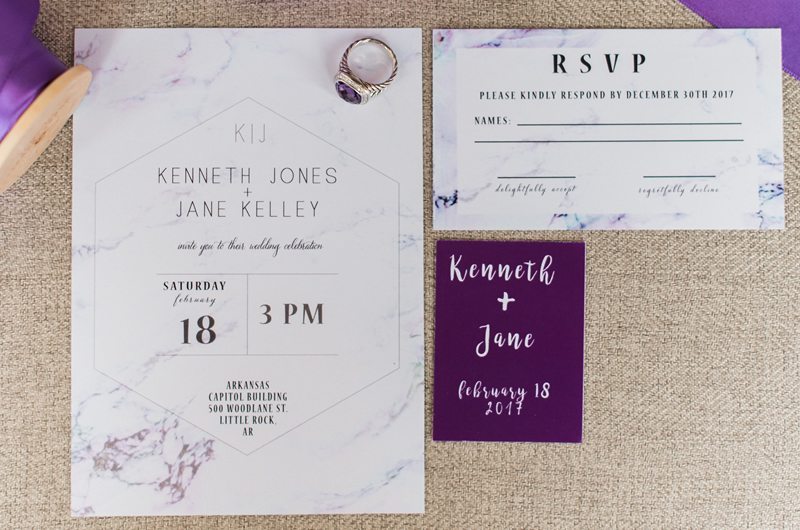 "[It] communicates originality, ingenuity, and visionary thinking," Leatrice Eiseman, executive director of the Pantone Color Institute, told the Times. "It is found in the cosmos (think of all those swirling purple nebulae!), the wellness movement (amethyst crystals!)

and was a favorite color of the architect Frank Lloyd Wright."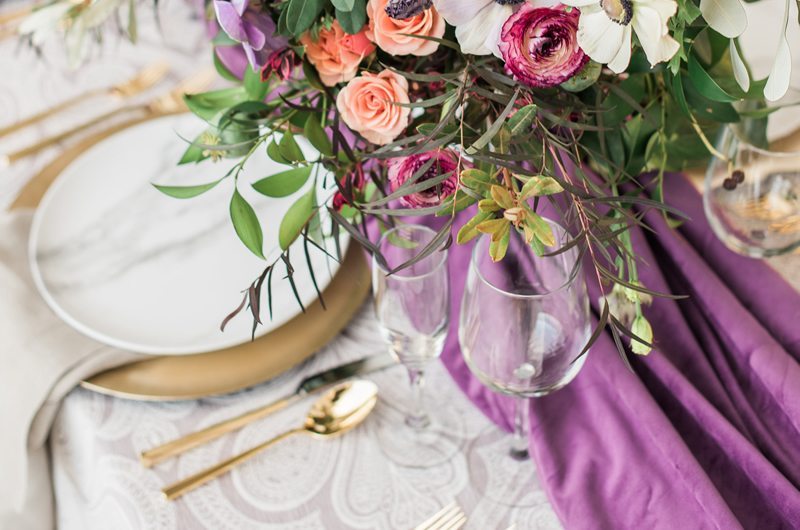 So how do you use this color?  How do you incorporate such a bold color in your wedding design? 
1. Use it as an accent color. It doesn't have to be the main color and is a great complementary color to lavender, mauve, pinks, and greens.  We also love incorporating it into marble!  Check out the design on the cake by Cakes by Robbin!  (and we incorporated it into the stationary)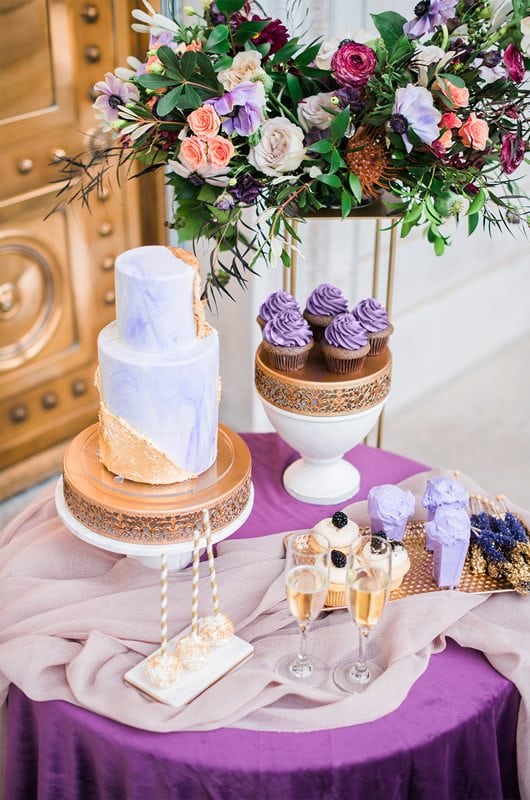 2. Don't restrict yourself to just Ultra Violet. Use several colors in the purple family. Don't worry about having every purple be the same.  What we love about design is making it your own and not being so matchy-matchy.  Ultra Violet means originality – so be original!  We love the colors in the florals that Anna from Magnolia Belle used and even the beautiful purple gown from Buffies All the Rage compliments the design.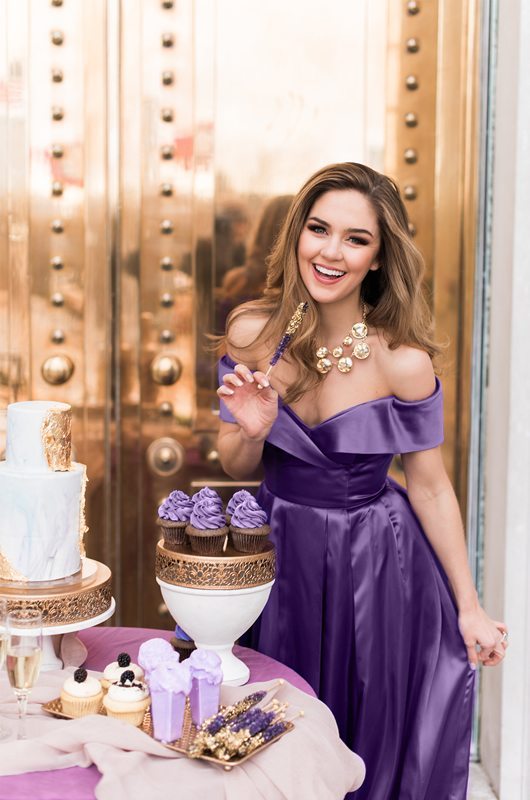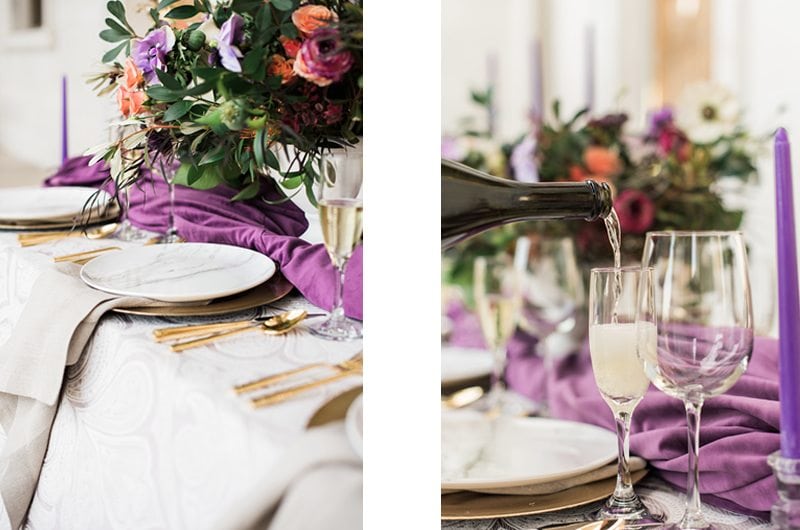 3. Have fun! When I was getting ready for this shoot, one of my favorite restaurants in Arkansas is called The Purple Cow.  So we decided to go pick up some Purple Cow Milkshakes (made with Yarnell's Vanilla Ice Cream that is PURPLE!!) and put those on the dessert table!  Have fun with your wedding – put some personality into it from fun linens from La Tavola to different desserts.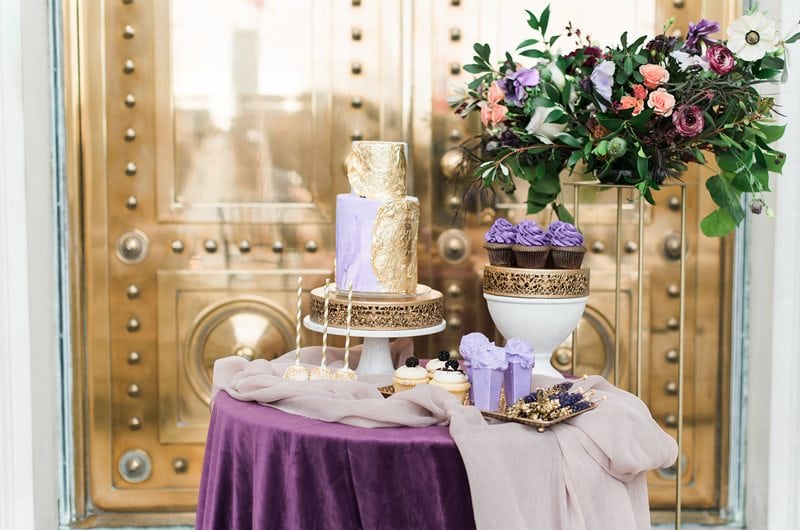 Bottom line: Don't be deterred by the Ultra Violet trend – embrace this color that is known to energize and inspire!  You might surprise yourself at how much charm it can bring.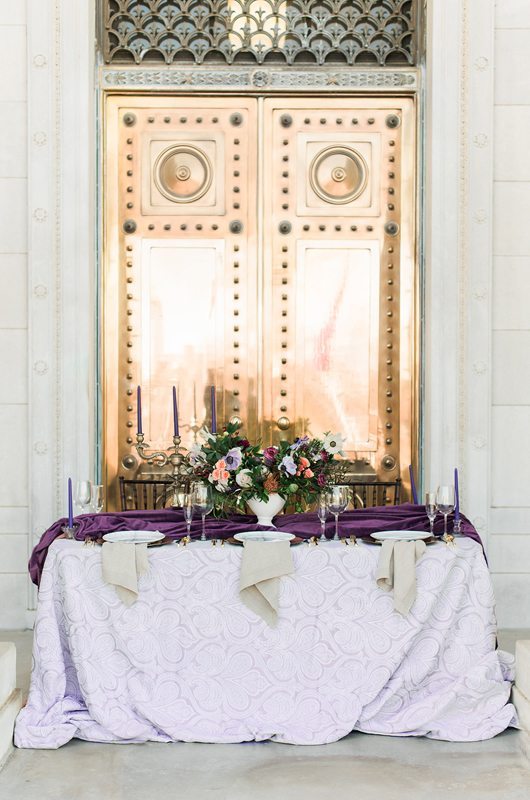 Abby Turner is the owner of Turner & Co Events, a full service wedding planning and event design firm.  Turner & Co styles weddings and events all across Arkansas, Oklahoma, and North Texas.  Visit turnerandcoevents.com for more of their weddings and designs.
Looking for more purple wedding inspiration? Check out the purple details in this Countryside Fall Wedding.
event design: Turner & Co Events | photography: Ma.Designs | cake: Cakes by Robbin | desserts: Cupcakes on Kavanaugh, The Purple Cow | linens: La Tavola | rentals: Party Time | model: Laura Leigh Turner | dress: Buffies All the Rage | jewelry: Sissy's Log Cabin