Happy St. Patrick's Day from our team at Southern Bride! In honor of the holiday that celebrates Irish heritage and culture, we're spotlighting some of our favorite Irish wedding traditions that have been passed down through generations and have influenced some of our own modern wedding customs. Whether you're invited to an Irish wedding or are planning on integrating elements of Celtic ceremonies into your big day, these symbolic notes of love and commitment will enchant both the happy couple and guests alike.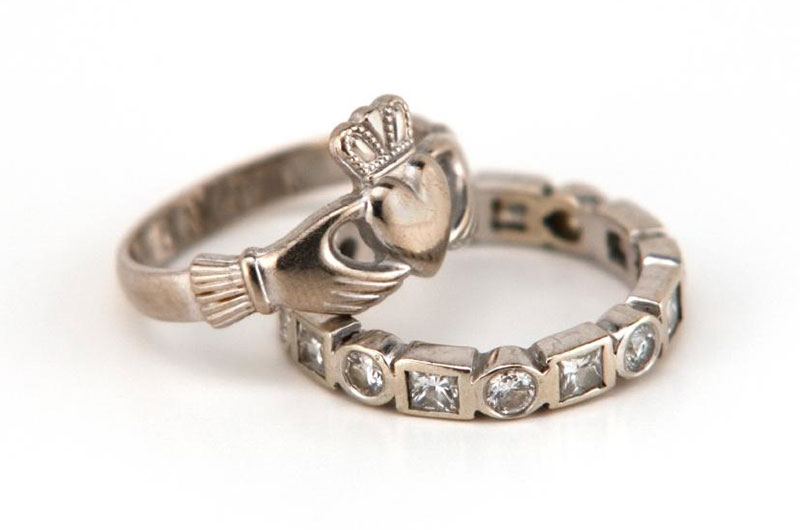 Tender hands grasp the crowned heart that adorns the traditional Claddagh ring. The crown, heart, and hands symbolize loyalty, love, and friendship, pillars of the bond of marriage. Originating in Galway in the 1700s, the Claddagh ring not only represents the values intertwined with saying I do, but it also offers a visual tribute to Ireland.
Wearing the Claddagh ring with the bottom of the heart facing away from you indicates your openness to find love, while wearing it with the bottom of the heart facing towards your own reveals that you've given your heart to someone else in marriage. Brides can choose modern renderings of the traditional Claddagh ring for their wedding band or feature the ring in their ceremony and wear it as a necklace or everyday ring long after the ceremony is over.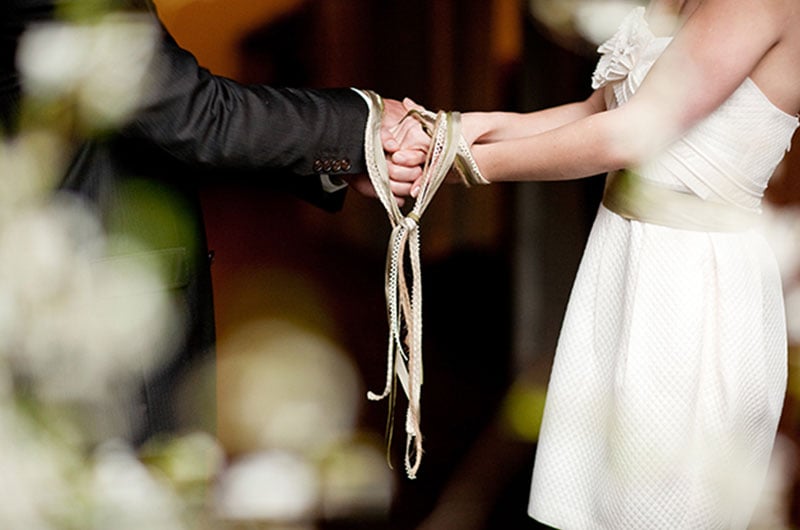 If you've ever wondered where the phrase "tying the knot" comes from, look to the Celts. Handfasting has been a staple of Irish wedding ceremonies for thousands of years and is another visible marker of the unbreakable bond between two people in marriage. The tradition dates back to the time of the Druids, during which a couple would hold hands and a witness would wrap a ribbon or braided cord around them. The priest would declare the couple engaged for a full year, after which the couple would either commit to marriage or dissolve their engagement.
Today, couples include handfasting during the wedding ceremony itself and invite a special family member or friend to tie their hands together as they say their vows. Brides can choose ribbons for the handfasting that have sentimental value or coordinate with the ceremony's color palette to put a modern twist on this tradition.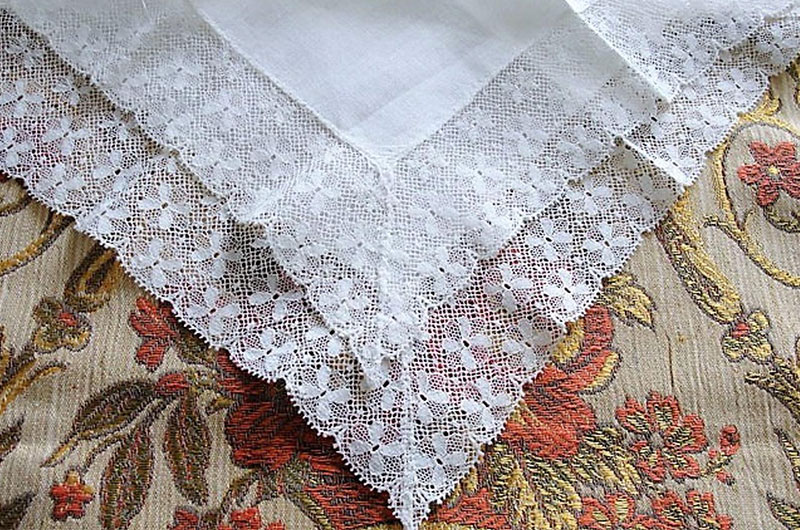 Irish lace wedding handkerchiefs are a delicate and personal tradition that can be easily included in a modern Irish ceremony. Celtic brides would carry a handkerchief, adorned with intricate lace patterns of her family crest or with Claddagh symbols on her wedding day, and after she gave birth to her firstborn child, her wedding handkerchief would be transformed into a bonnet for her baby to wear.
A modern bride can embroider her wedding handkerchief with her initials, both her and her partner's name, or the date of her ceremony. Even if your handkerchief never becomes a baby bonnet, it will always be a beautiful and lasting keepsake of one of the most important days of your life.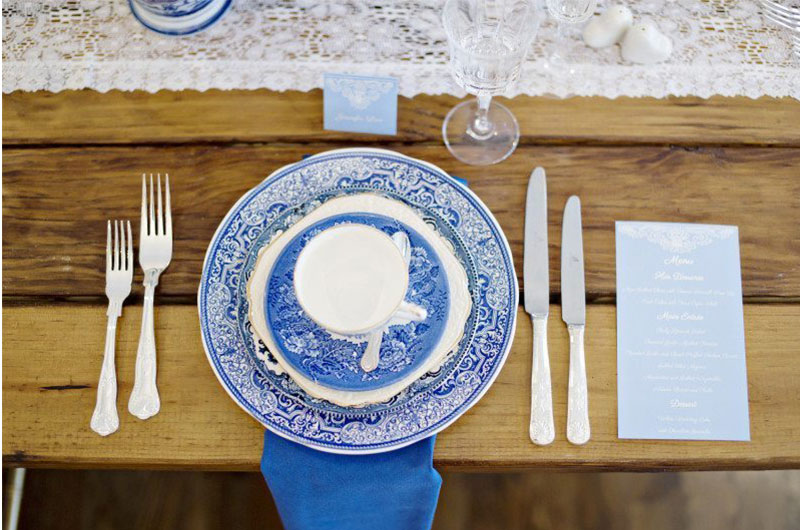 Incorporating something blue, part of the Old English rhyme something old, something new, something borrowed, something blue, into your ceremony can add a little good luck to your big day. Though the Irish flag sports bright green, blue is the country's lucky color that also symbolizes bridal purity. Traditional Irish brides would don a blue garter under their dress, but there are countless modern and trendy ways you can invite the color blue into your ceremony and reception.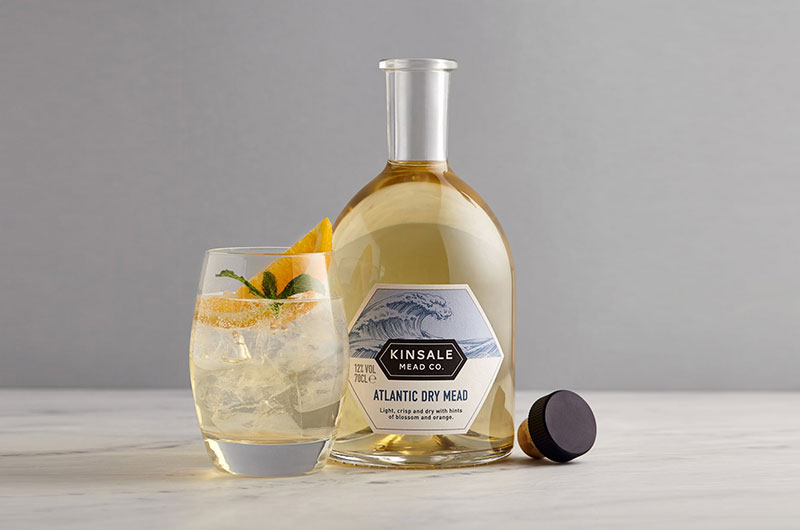 We also have the Irish to thank for the word honeymoon. A tribute to the sweet "honey wine" brewed from honey, yeast, and water, honeymoon references mead consumed by newlyweds who were married during the lucky new moon. For those who aren't a fan of the alcoholic beverage, serve up some modern Irish favorites like whiskey, Irish coffee, or Guiness at your reception and you'll be toasting and dancing all night.
Whether you're staying true to tradition or looking to bring a modern flair to your ceremony, these Irish wedding traditions show how every detail of your wedding has possibility to represent something generational and meaningful.
By Olivia DuCharme
Image Credits (in order of appearance): iStock Photo, A LadiesShop (Etsy), Modern Weddings, Andie Freeman Photography, Gentlemen's Journal