There's just something about
venues of the south
that make you feel right at home. The southern charm, the warm, welcoming aura, and the serene romance that these locations radiate can tie together your entire ceremony. Full of magic and memories, these properties offer several accommodations to assure that you and your guests get the most out of your special day. If you're longing to add a chic, rustic feel to your celebration, consider taking a look at some of these dreamy southern venues.
​
Avon Acres
MEMPHIS, TENNESSEE
Hidden away in the heart of Memphis lies Avon Acres, a beautiful gated park that can accommodate both indoor and outdoor ceremonies, receptions, rehearsals, and more. The grand interior event space can host 300-seated guests or 375 standing. Tables, chairs, and linens are included in our rental fees, and our glamorous bridal suite makes getting ready on the big day a breeze!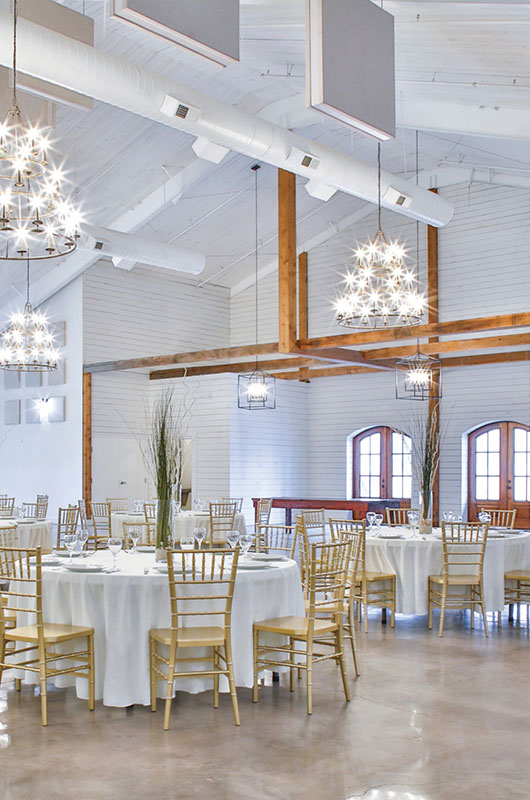 image provided by Michelle Evans Art
Russell Lands
LAKE MARTIN, ALABAMA
Russell Lands On Lake Martin is a magical place where celebrations become events of a lifetime. With over 40,000 acres of pristine blue water and nearly 900 miles of shoreline, Russell Lands offers an array of naturally beautiful venues and chef-inspired menus making weddings truly unforgettable.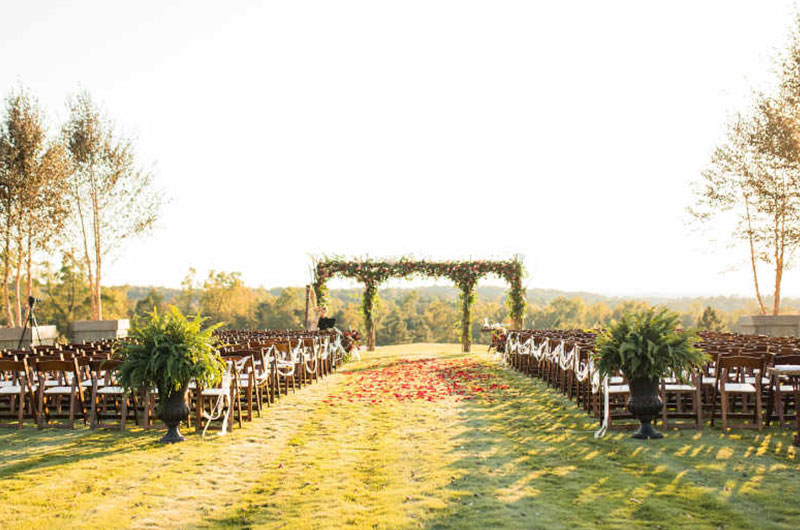 image provided by Russel Lands
The Cadre Building
MEMPHIS, TENNESSE
Located in the heart of Downtown Memphis, The Cadre Building is an ideal venue to accommodate your local and out-of-town guests. The building's historic charm and classic elegance make The Cadre perfect for wedding ceremonies, receptions, engagement parties, rehearsal dinners, and more.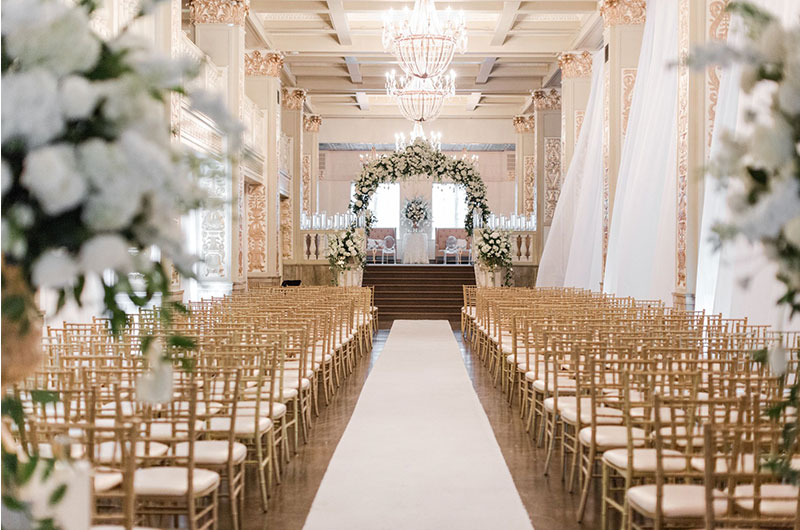 image provided by Amy Huchnson Photography
Memphis Botanic Garden
MEMPHIS, TENNESSEE
Lush outdoor surroundings and well-appointed indoor facilities make the Memphis Botanic Garden a stunning site for your wedding, reception, bridal luncheon, rehearsal dinner, or other special event. Choose from 26 beautiful specialty gardens for your outdoor ceremony.
​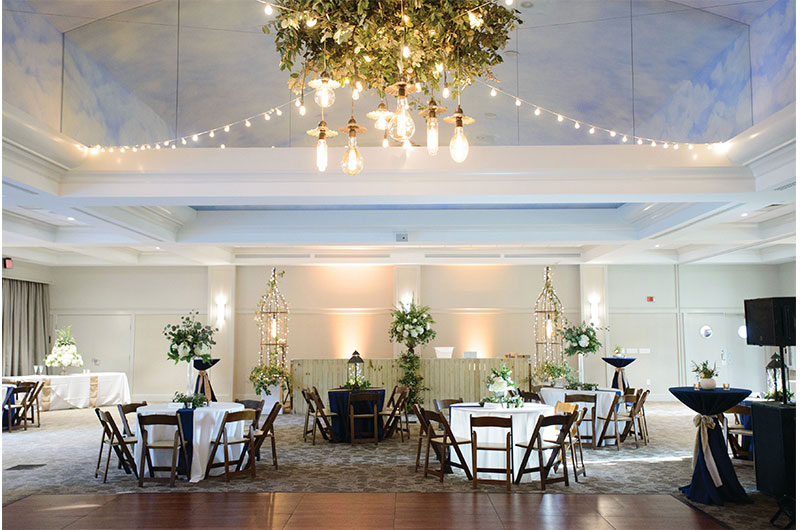 image provided by Memphis Botanic Garden
Royal Sonesta
NEW ORLEANS, LOUISIANA
Many of our couples plan their ceremonies in our tropical courtyard with their receptions in the luxurious Fleur-de-lis Suite, which affords an elegant backdrop with multiple options for photos. The neutral colors, wall sconces, and sparkling chandeliers of the Fleur-de-lis Suite provide an elegant glow for all occasions.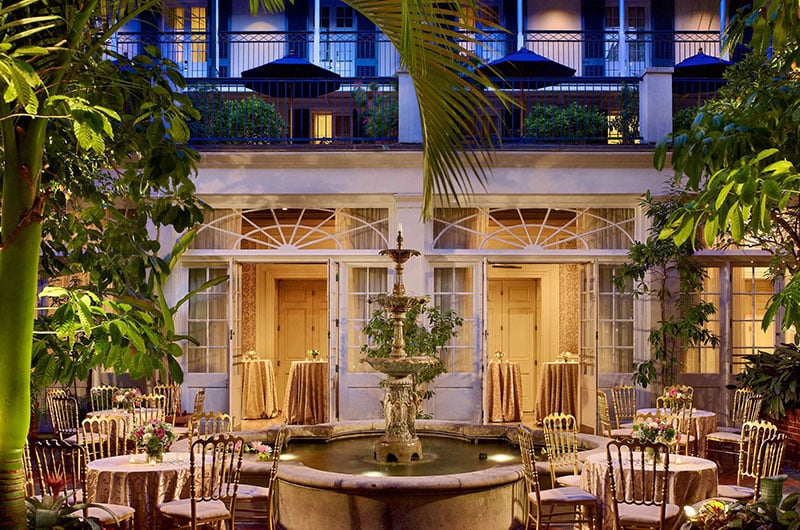 image provided by Royal Sonesta
Big Cedar Lodge
RIDGEDALE, MISSOURI
Tucked into the Ozark Mountains of Missouri, overlooking Table Rock Lake, the natural beauty of Big Cedar Lodge makes it the ideal wedding destination. With four distinctively unique chapels and multiple outdoor venues, this world-class resort offers something for every bride and groom.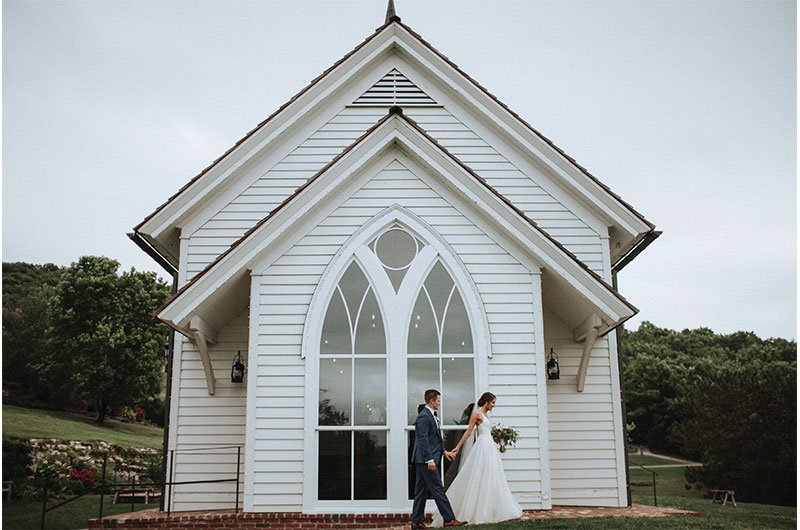 image provided by Big Cedar Lodge
When choosing where to host your wedding, the options are endless, but these venues of the south are known for their sheer natural beauty. Offering a classy, timeless feel, these properties set the stage for every aspect of your celebration. From twinkling lights to tropical vibes, each of these venues presents its own, unique way of intertwining elegance into your day. Visit their websites for more stunning details and information.