While weddings are being postponed for when loved ones can once again celebrate life's milestones together, newlyweds are also having to rain check on their romance-filled escapes.
For those looking to recreate their planned honeymoon at home, for a "homey-moon" if you will, J Public Relations gathered tips and tricks given by executive chefs, spa directors, and general managers from top resorts around the world on how to curate a romantic ambiance without leaving your home.
ENJOY A SENSUAL SPA NIGHT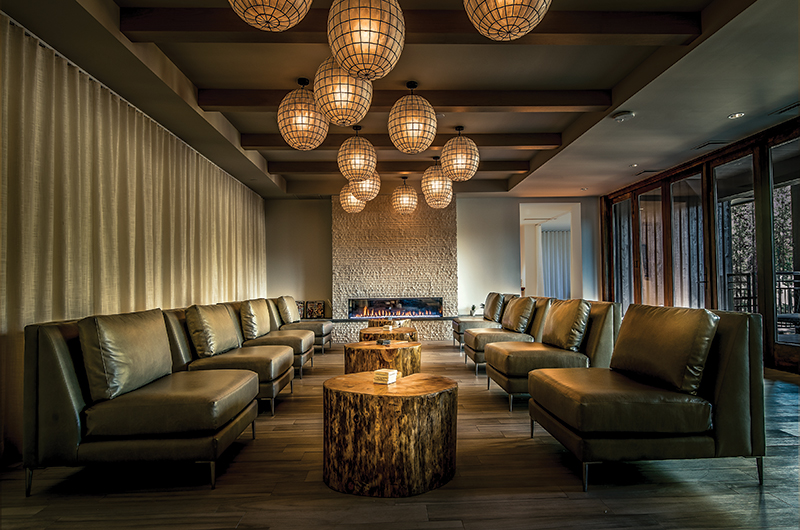 The Lodge at Edgewood Tahoe, Stateline, Nevada
From The Lodge at Edgewood Tahoe, Spa Edgewood Manager, Whitney Tabor
Inspire spa scents using candles, essential oils, or a diffuser and theme the scents with a DIY spa treatment. Or opt to melt away with a relaxing massage. Start by learning a few massage techniques to try on each other and then create your custom aromatherapy massage oil.
From Andronis Exclusive Denise Leicester
Treat yourself to a DIY facial. Deeply cleanse the face with a clay-based mask to draw out impurities and clarify the complexion. After removing the mask, apply a rich oil to face and neck and massage with slow, circular movements. Apply some gentle pressure across the forehead, eyebrows, cheekbones, and jawline to relieve tension and stimulate circulation for a brighter look. Trace a Gua Sha or smooth-textured crystals over the face to refresh and energize.
HOST A ROMANTIC CANDLE LIT DINNER FOR TWO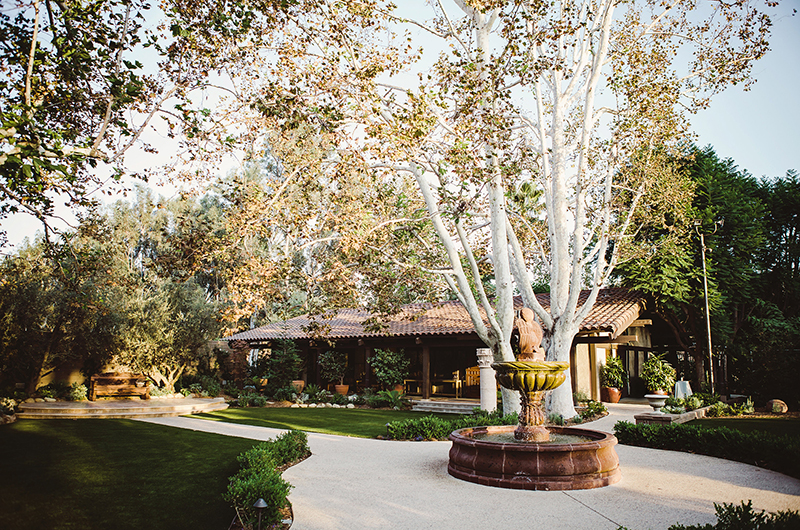 The Garland, North Hollywood, California
From The Palms + The Shore Club Executive Chef, Lauren Callighen
Make sure the setting where you will be dining is clean and cleared off. Firstly, music is an important factor. Set the mood with a calming and romantic playlist. I love the "Barefoot Acoustic" playlist on Apple Music right now to make me feel like I'm on a vacation at home. Next, start with a cocktail hour together.
From  The Garland General Manager, Scott Mills
If you have a backyard, you can re-create the vibe of Beverly Park with a long table and string lights, turn on our "Garland Grooves" playlist, and mix up our Cranky J cocktail, which is named after James Crank, the youngest son of Beverly Garland, and is equipped with gin, St. Germain, sage, and champagne. The playlist offers lovely background music while you enjoy each other's company and reminisce of a simpler time.
RECREATE THE HOTEL LIFESTYLE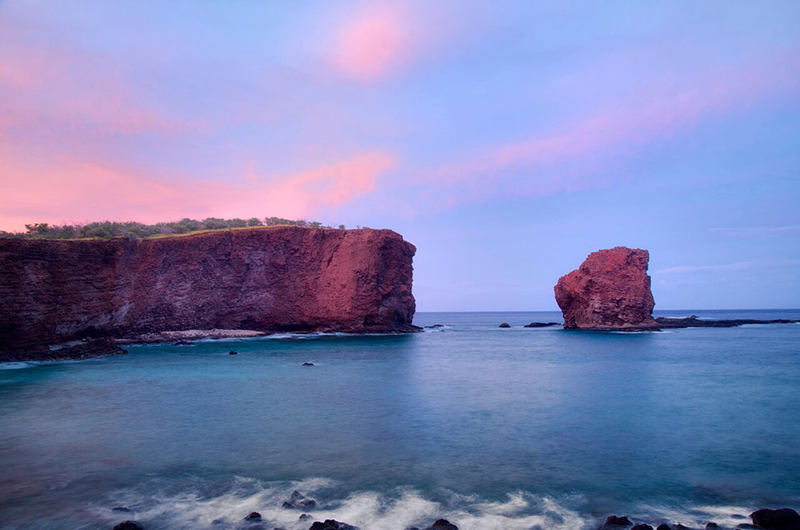 Four Seasons Resort Lanai, Lanai, Hawaii
From  Four Seasons Resort Lanai, Director of F&B, Dan Mizrahi Pack an 'overnight' bag and set the scene to watch a virtual museum tour or scenic flyovers. Walk or drive around the block and 'check in' to give you a sense of arrival.  Maybe set up some welcome drinks for when you arrive, like a Hawaiian Lanai Mule. Also, many museums and destinations are providing lots of great virtual content!
From Washington School House / Hotel Château Du Grand-Lucé Paul and Shannon Wehsener of Paul Allen Design Set the stage for a charming evening together by unplugging. Any environment can be transformed when distraction is removed, and you can relish the one you love. Couples can create their own winter inspired getaway a la Washington School House or opt for an afternoon outside inspired by Hotel Château du Grand-Lucé.
From Under Canvas, National Parks Nationwide Pick an area inside your home or yard to set up and lay out a large cozy blanket. Since you'll be sitting on the ground and cozying up to one another, add large stylish outdoor pillows on top of the blanket for comfort. This will be handy for couples setting up in their yard for stargazing. Whether you're inside your home or in your yard, cut the lights and use BareBones Forest Lantern to give the glamping feel.