This styled elopement inspired by Mamma Mia! was set on a beautiful, sunny day at picturesque Long Cove Resort in Charlotte, North Carolina. Drawing inspiration from little details throughout the film, it brought 'a small sliver of Greece to the Carolinas' with modern-'70s Boho style, and truly made the lyrics to the ABBA song "Tropical Loveland"  come to life.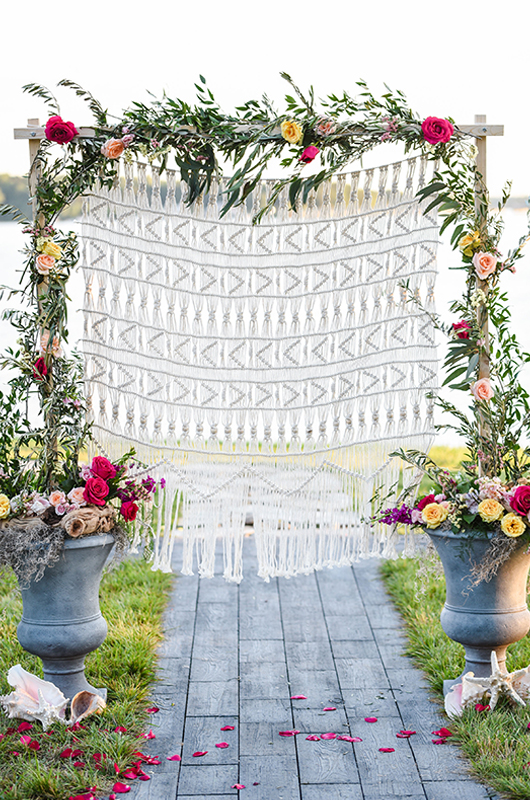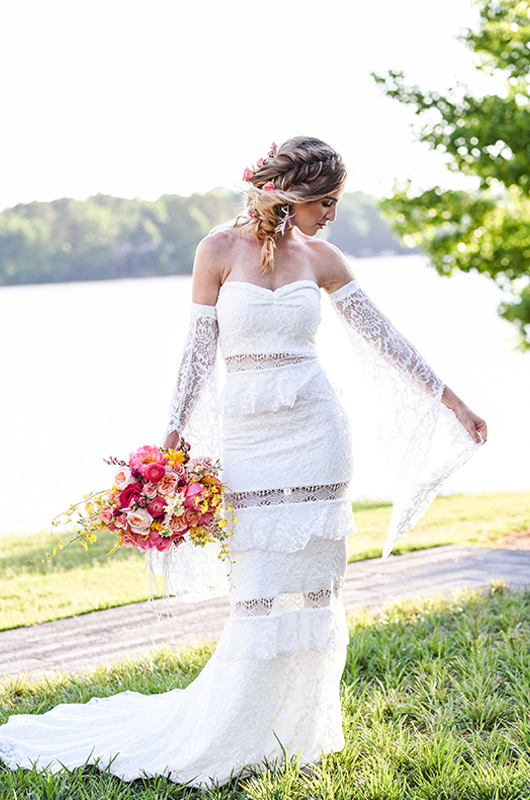 The bride and groom donned an unrestrained, yet classy look, fit for a coastal wedding. The custom gown with graceful sleeves and scalloped lace layers, paired nicely with the groom's casual beach attire, perfectly exemplifying the '70s style. To top it off, she wore blue velvet, slingback pumps that complimented the lavish, colorful bouquet.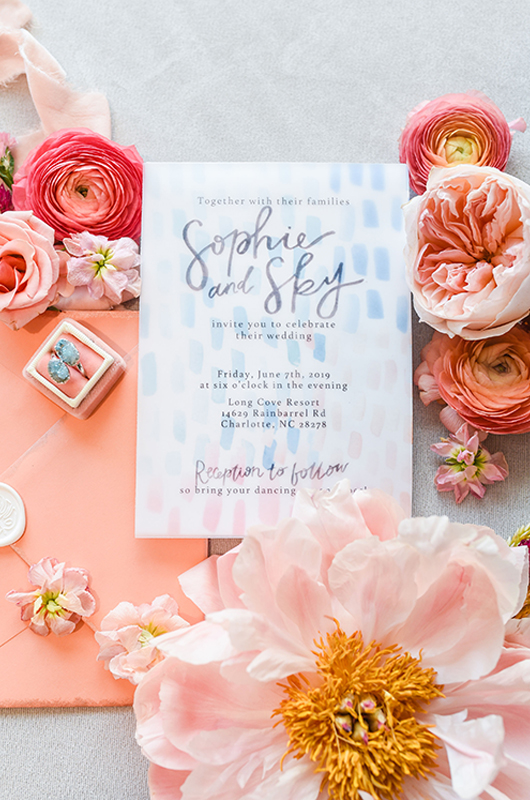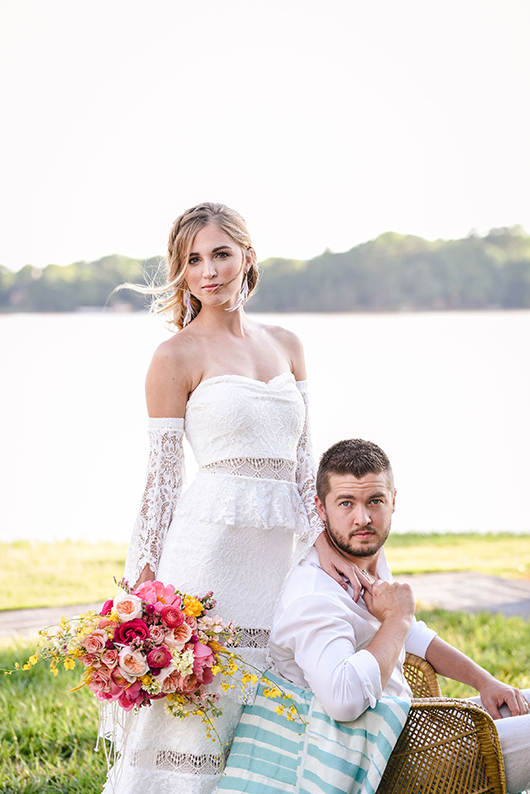 Vows were exchanged in front of a Bohemian macrame backdrop surrounded by lush greenery and florals. Playing off of the waterfront scenery and the vivid colors in Mamma Mia!, the decor featured a ground table scattered with a fresh mix of botanical dinnerware and sea glass amongst fruit, seashells, terra cotta accents, the prettiest goblets, and more. Equally as colorful, the cake was adorned with fresh fruit and flowers with shades of sea mist blues.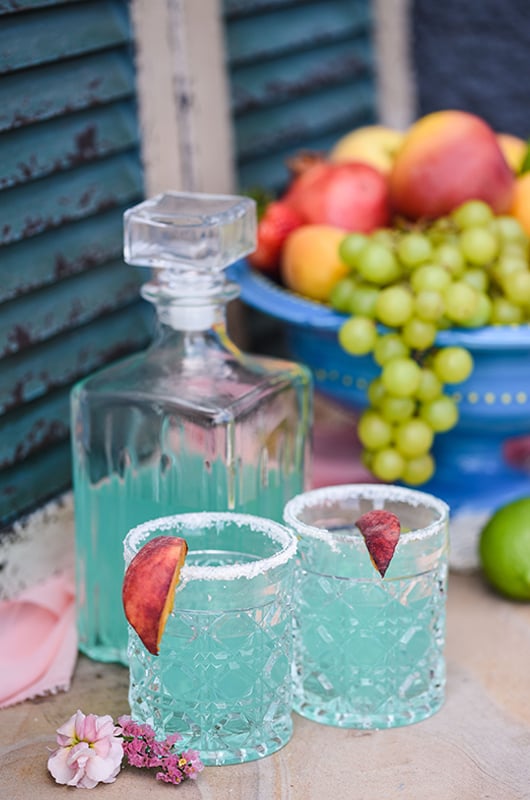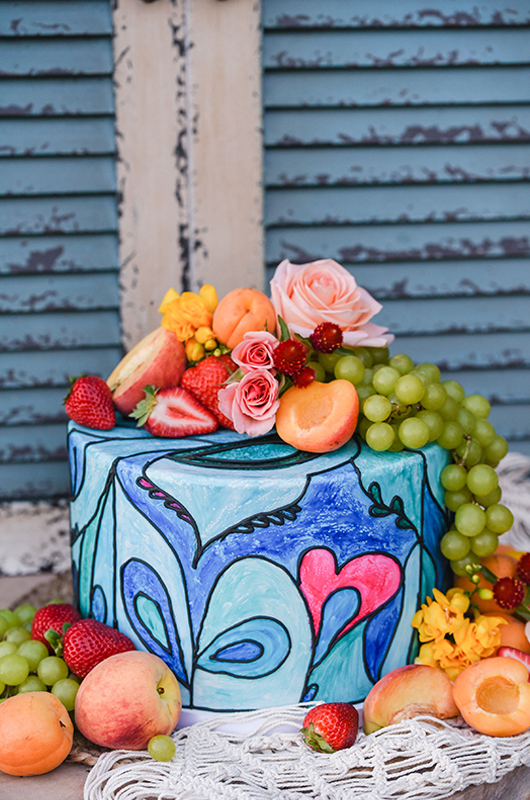 During the ceremony, the couple connected as one by wearing Stefana floral crowns – an ancient cultural practice that joins man and wife. To end the night, the couple danced together at the shoreline and held each other in a charming teal boat while a pink and orange sunset fell over glistening Lake Wylie.