Shall we dance? When Brides think back to their wedding day, many recount the first dance as one of their fondest memories. So, we thought it would be fun to share the story of how four Southern Brides selected their first dance songs!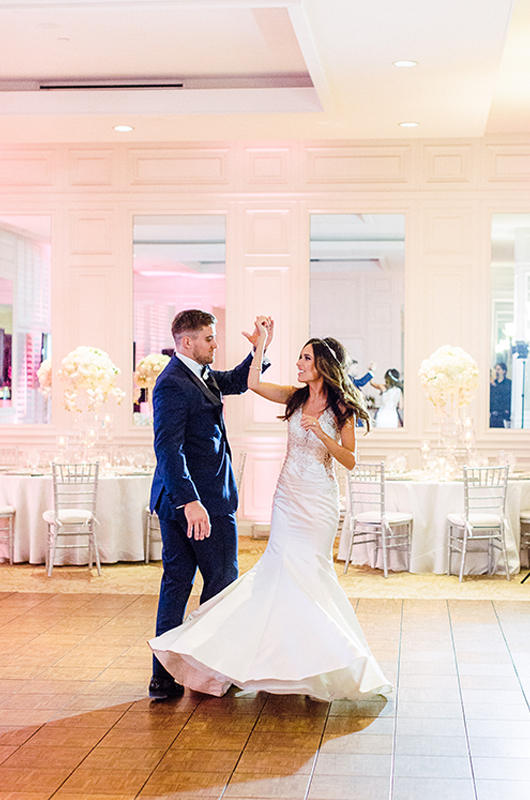 Since their first month of dating, Derek has sung Gabriella "All My Life" by K-Ci & JoJo. Then, shortly after their engagement, they both fell in love with Ed Sheeran's latest song, "Perfect". Gabriella and Derek decided to combine the two songs for their first dance. The first half of the dance began with "All My Life" and then transitioned into "Perfect" for the second half. They felt it was a unique and memorable touch.
photographer: Erika Delgado Photography, venue: The Palms Hotel & Spa, music: AA Musicians, dance lessons: Fred Astaire Dance Studio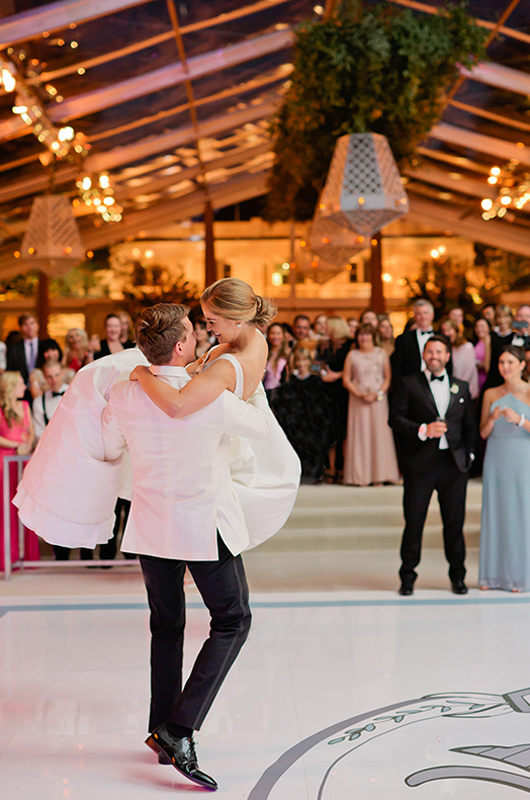 When Ryan was anxiously getting ready to propose one Friday afternoon in Nashville at the home he shared with Mary, he thought it would be nice to have music playing in the background. He quickly created a playlist of songs he knew they would both enjoy. Nearly twenty seconds before Mary walked through the door, the song switched to "This Magic Moment" by Ben E King and the Drifters. That song then became a special one for the couple and what they used for their dreamy first dance.
photographer: Kristyn Hogan, event planner: Three Events, venue: Private Residence, dance floor: Center Stage Floors, music: 12 South Band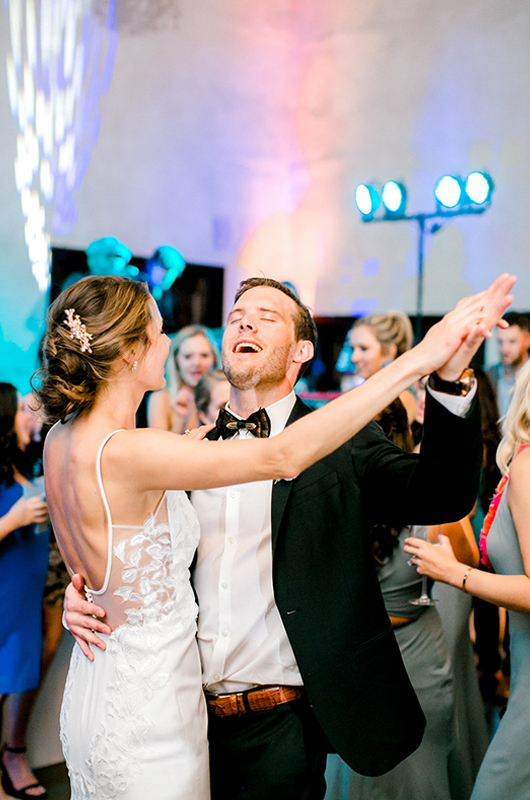 Before they were married, the song Cooper and Natalie felt like they related their relationship to was "Thinking Out Loud" by Ed Sheeran. Natalie shared, "We found each other at such a perfect time in our lives and knew that we wanted to spend forever together, so it was very fitting. As much as we tried to make other songs fit into this moment, we just kept coming back to this one". On their big day, the song was performed by their band, London Calling, and Natalie and Cooper had an epic first dance!
photographer: Mint Photography, event planner: Tracy Collins Events, venue: Ma Maison, entertainment: London Calling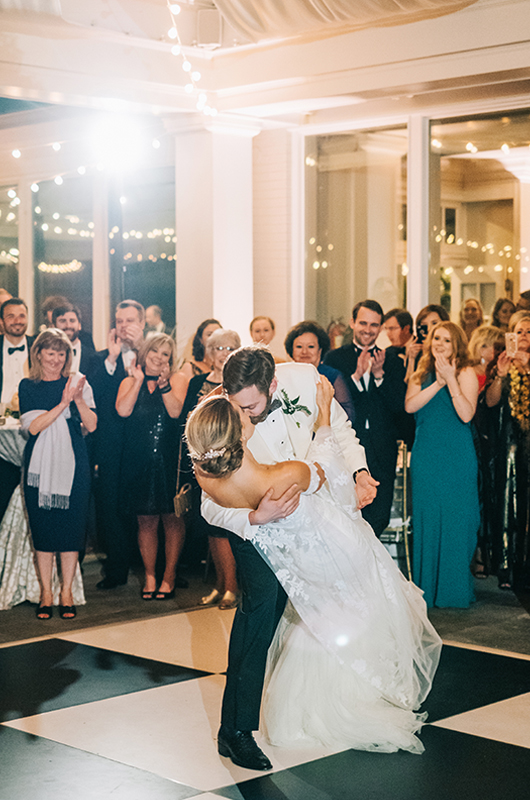 When they were dating, Laura and John bonded over their love for the Rumours album by Fleetwood Mac. When the time came during the wedding planning to choose their first dance song, they knew they wanted it to be from that album. They picked "You Make Lovin Fun" which was performed by their amazing band, Musical Fantasy.
photographer: Hardwell Photography, event planner: Ashley Greene, venue: Savannah Yacht Club, music: Musical Fantasy