Today on the Southern Bride Blog we have some lovely invitations to share with you. GrizzShop on Etsy designs beautiful invitations and paper goods for any and all occasion. We especially love their invitations for weddings and bridal showers.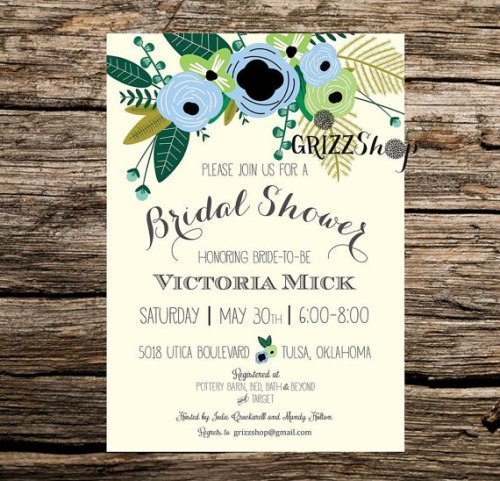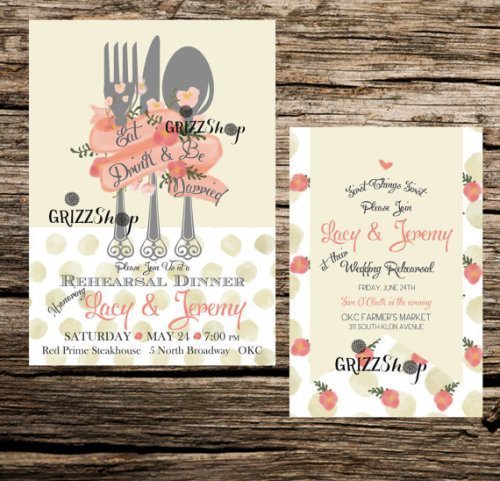 These invitations you find at GrizzShop are available to conveniently download, which is a great, affordable way to get beautiful invitations. Printed invitations are also an option. The floral spray and wreath designs are some of our favorite designs seen here. The use of delightful colors mixed with stylish fonts make these invitations and paper goods by GrizzShop so unique.
GrizzShop also does lovely custom work, so if you are looking for something extra special and have a certain theme or design in mind (again for any and all occasions) contact Sherry. Custom printed invitations from GrizzShop range from $50-$100 and you will see those options in the shop.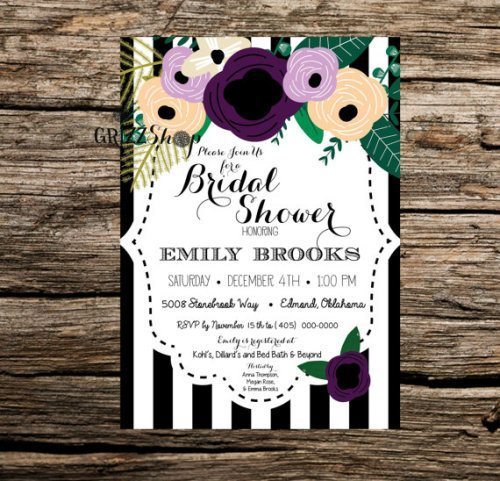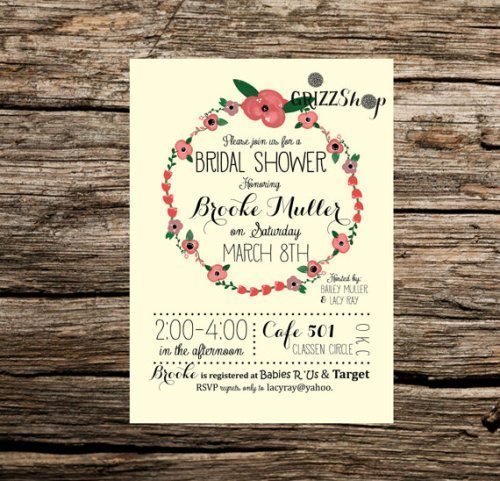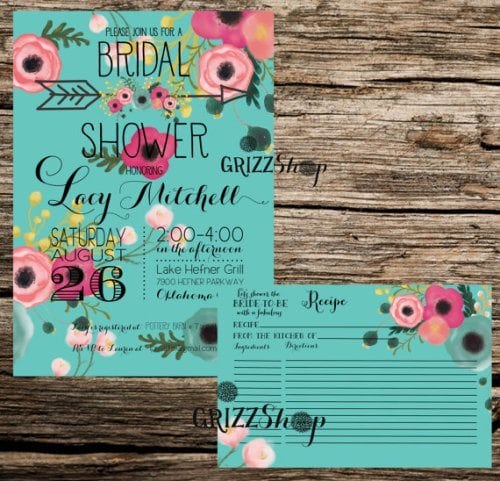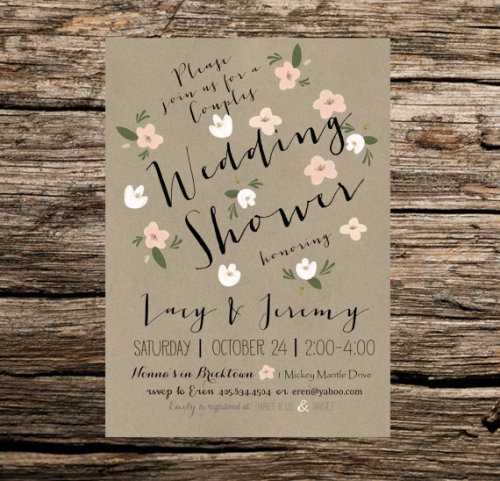 Sherry, the designer and owner of GrizzShop, is a dream to work with and has an impeccable eye for design and detail. If you think the images of these delightful invitations are lovely, you will be so pleased when you print or recieve your order, as they look even more lovely in person!

Stylish designs and great detail make us adore GrizzShop! Visit their Etsy Shop: etsy.com/shop/GrizzShop to see the fabulous options for all of life's exciting and memorable occasions!