Stunning stationery sets the tone of your wedding day before anything else. After all, the first glimpse into your wedding day starts with your invitation suite. LineAveCalligraphy owner, Lauren Clements, collaborates with every couple to get an idea of their style and themes, then puts her fine art spin on it through hand drawn or painted artwork, handmade papers, letterpress, calligraphy, and embellishments.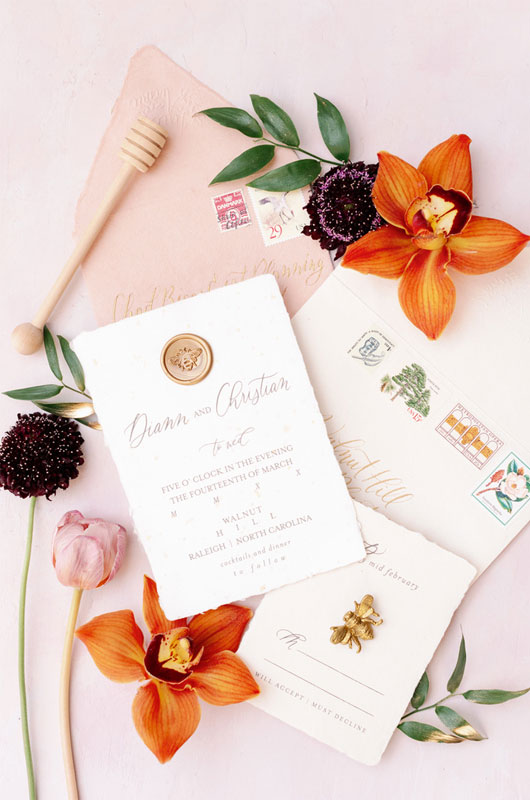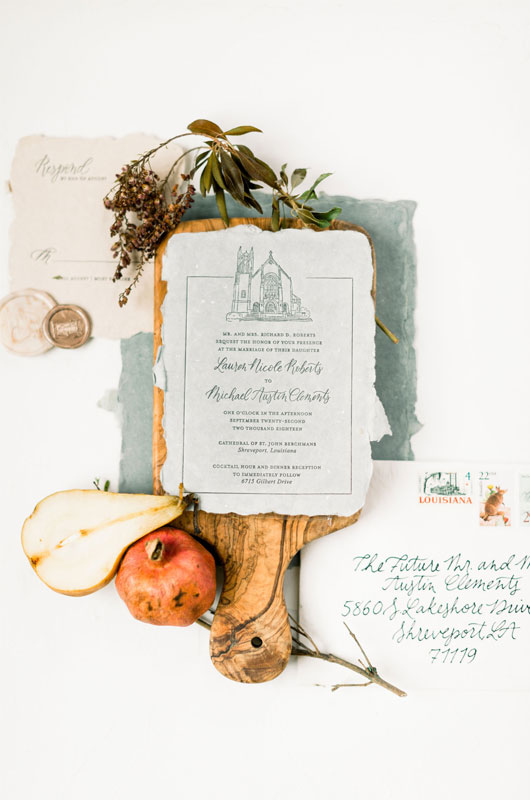 LineAveCalligraphy's paper goods are tiny works of art carefully curated and made by hand. Lauren's handmade paper, letterpress printing, and dip pen calligraphy are lost art forms that she has invested her time in to learn in order to provide unique and timeless stationery to her clients.
Handmade paper is made from fibers turned into a pulp, then dyed and couched to create the perfectly imperfect deckled edge. Lauren has a Chandler and Price Platen letterpress dated 1885 that she uses to press her handmade designs into the paper giving it a beautifully crisp print and texture.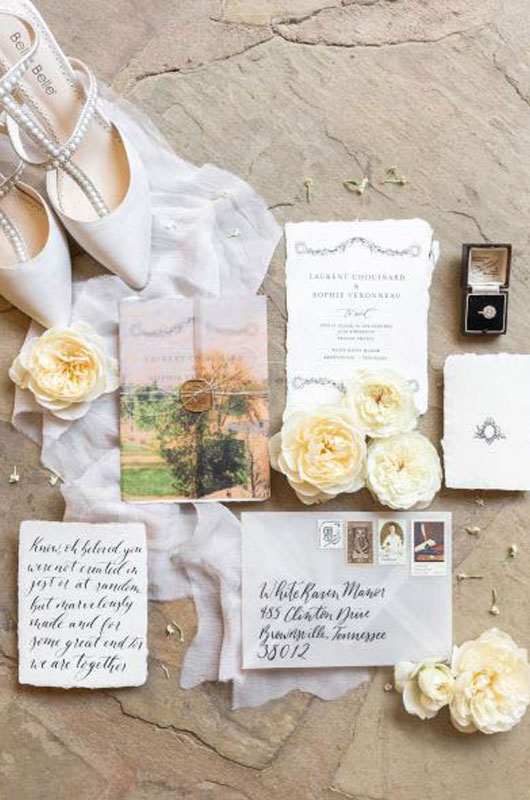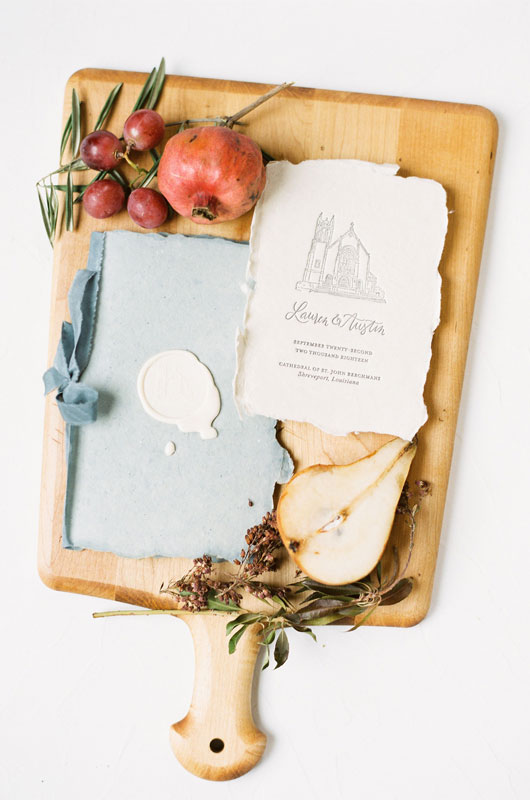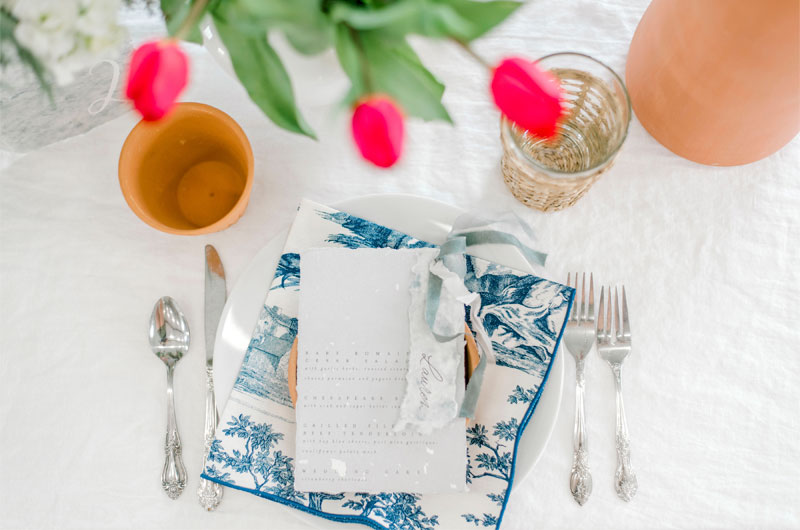 From start to finish, these bespoke paper goods are the details that make your day stand out. The labor of love that goes into each stunning stationery piece is unmatched, and the result is timeless.
And if you're "fangirling" over Lauren's talents like we are, be sure to check out this recent post on how she brought her calligraphy business to life!