More than ever before, couples are looking for ways to make their wedding stand out from the rest while at the same time, still be a perfect representation of the two of them. While there are an endless amount of ways to personalize your big day, here are quirky ways to elevate your wedding: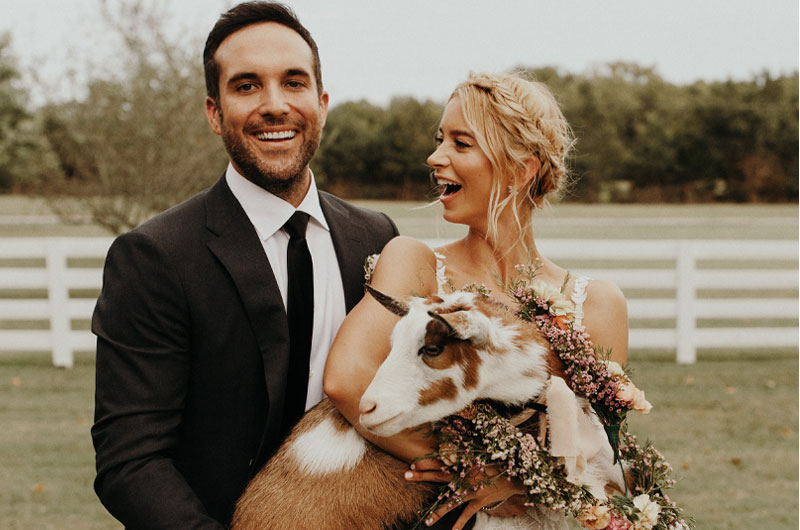 Animals – Whether you give a special feature to the fur baby of the family or you are an animal lover all around, there are a number of ways to integrate animals into the celebration. A few options include releasing butterflies or doves, or involving the animals who call your venue home if you opt for a barn or farm wedding.
Fortune Teller – While this would be perfect for a New Orleans wedding to play off of the local culture, this mysterious experience is an option for all and will not only intrigue guests but make your wedding completely stand out from the crowd. Can you envision this in your future?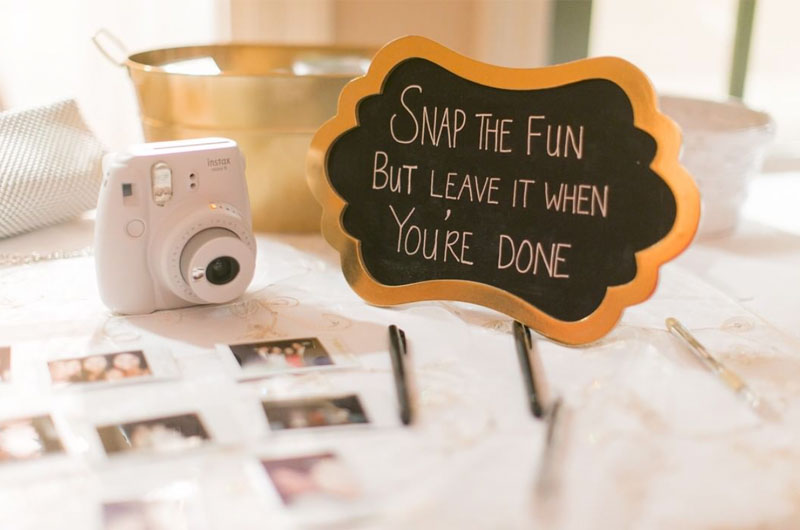 Involve guests in capturing the special moments of your night by setting out polaroid cameras or disposable cameras. The results will turn out better than you could ever imagine and will add a personal touch. Or mix up the oh so common photo backdrop and exchange it for an enclosed or vintage photo booth. It keeps guests entertained, and they won't be able to get enough of this nostalgic experience. Make sure to have a designated area such as a table, basket, or pinboard where guests can leave a copy at the end of the night to collect all of these photographed memories. Just as fun, if not comical, is hiring a caricaturist that leaves your guests with a completely out of the ordinary, illustrated souvenir to help them remember your wedding.
INTERACTIVE FOOD & COCKTAILS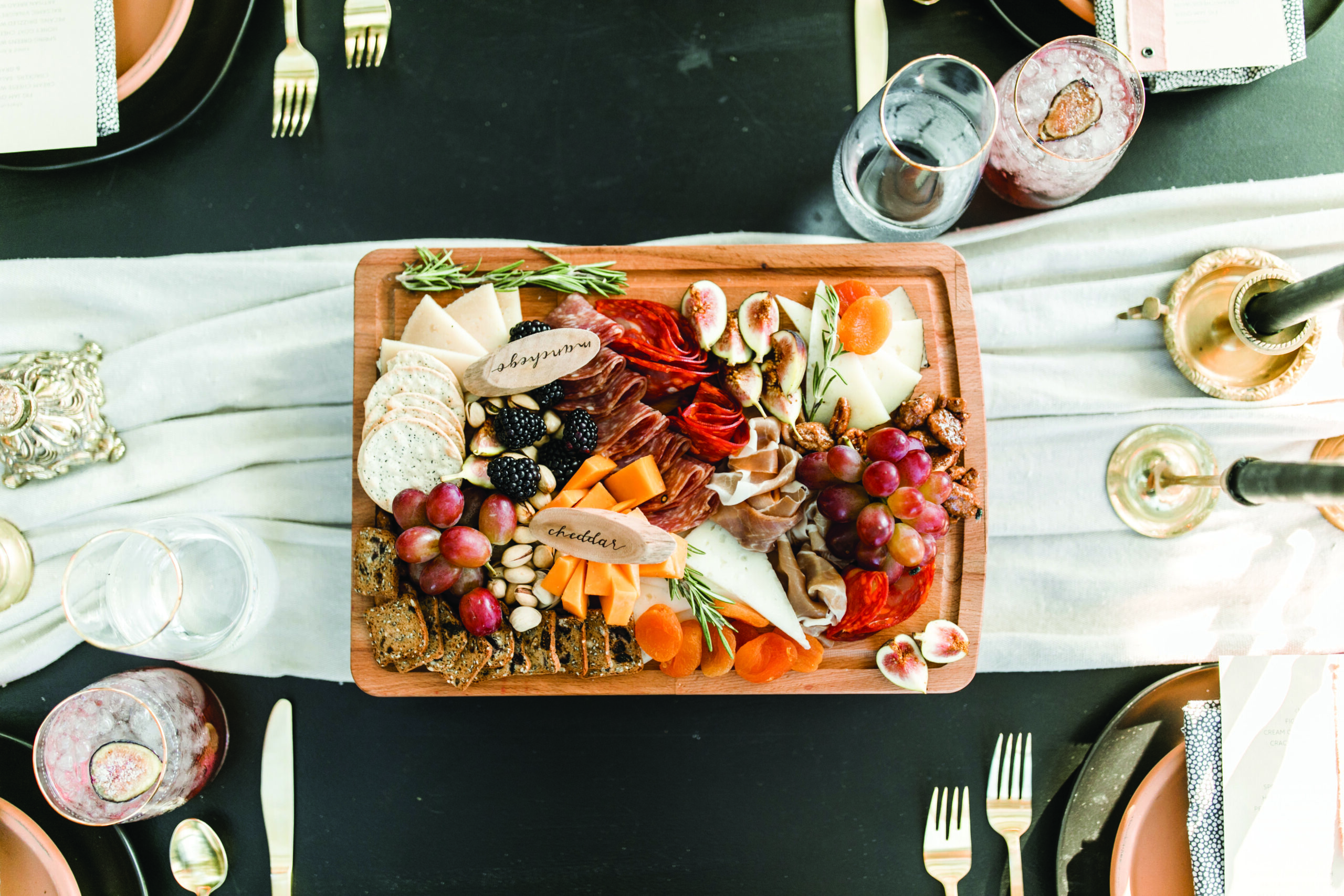 This feature is bound to leave your guests mesmerized and satisfied with mouth-watering food and fresh drinks. Having a self-serve station allows guests to build their plate to their liking and takes the weight off the couple's shoulders on catering to everybody's diet restrictions. This doesn't have to be an ordinary buffet though, instead, think mac and cheese or french fry bar. Not only are these crowd favorites, but it is also a great late-night snack as the night goes on. A favorite food trend currently, charcuterie boards, are not only eye-catching but will wow your guests with bountiful flavors and food combinations. Due to current social distancing measures, reimagine this by going for individualized servings that will act as a beautiful addition to the tablescape. Also, look into local vendors that can put on a show, whether it be sushi chefs, creative mixologists, or completely customizable stations.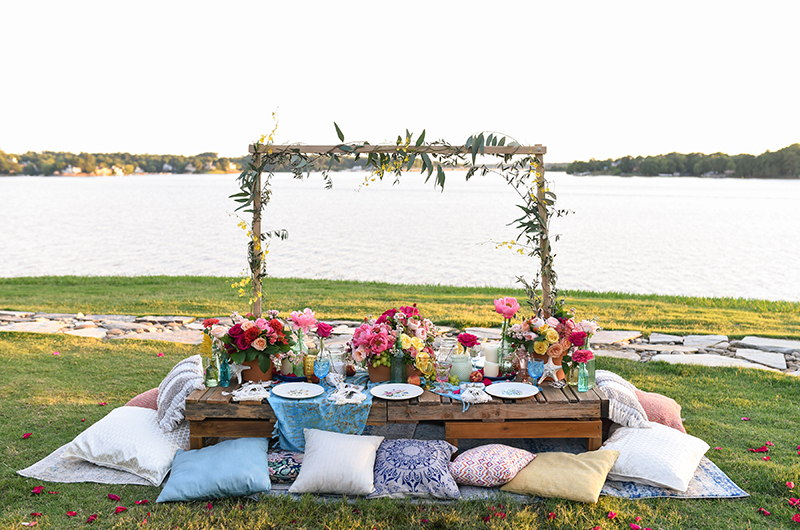 This day is meant to tell the story of the bride and groom. Playing off of favorite movies, songs, shows, etc. that mean something to the couple creates a lighthearted, yet exciting experience that guests can get in to.
UNFORGETTABLE BRIDAL ATTIRE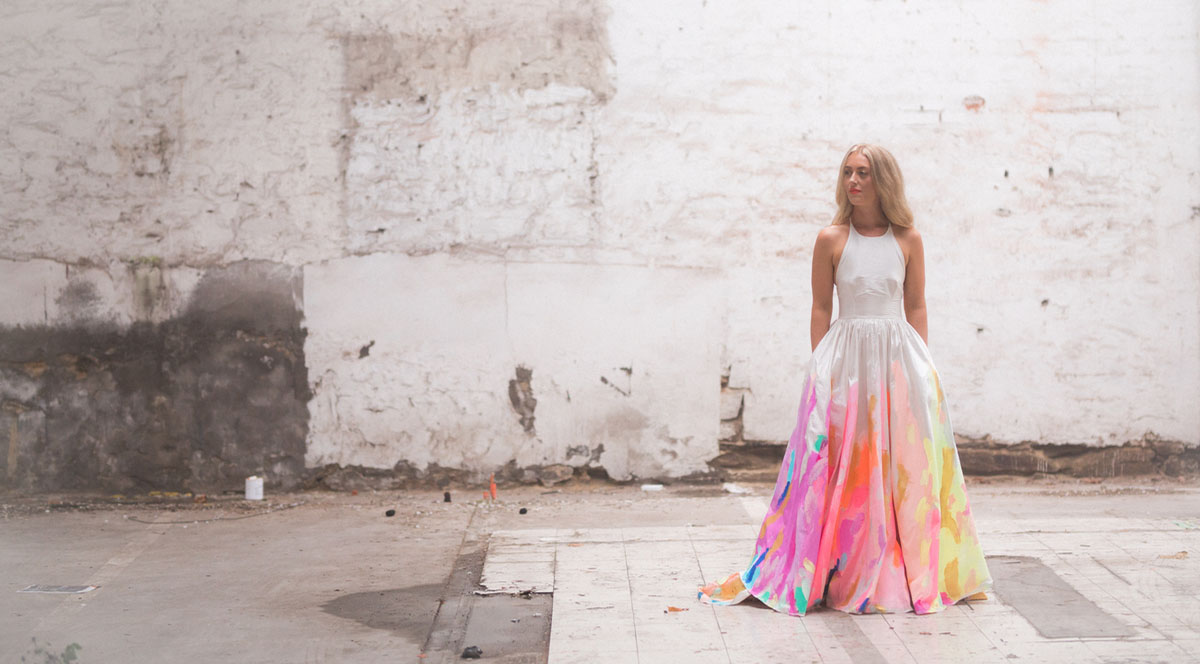 It is important to feel beautiful and completely you on your day. Whether you opt to stay in the same attire the whole night or have an outfit change between festivities, there are endless ways to show off your personal style. Think jumpsuits, short dresses, or add your own spin to the traditional white wedding dress. This bespoke, hand-painted dress for Romi and Matt's wedding is a vibrant example of seeing where your creativity can take you!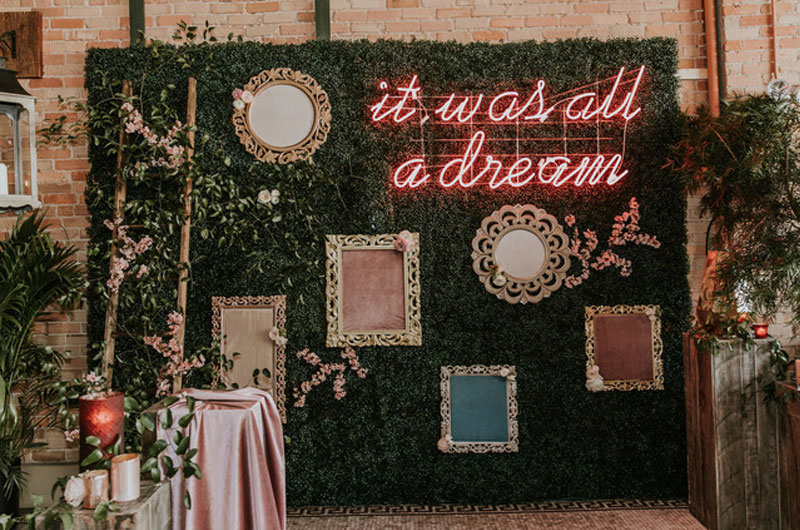 Lighting is one of the key factors that set the mood and ambiance at your wedding. Adding in striking lighting such as neon signs, Moroccan lanterns, and floating tea lights, can push your wedding theme further.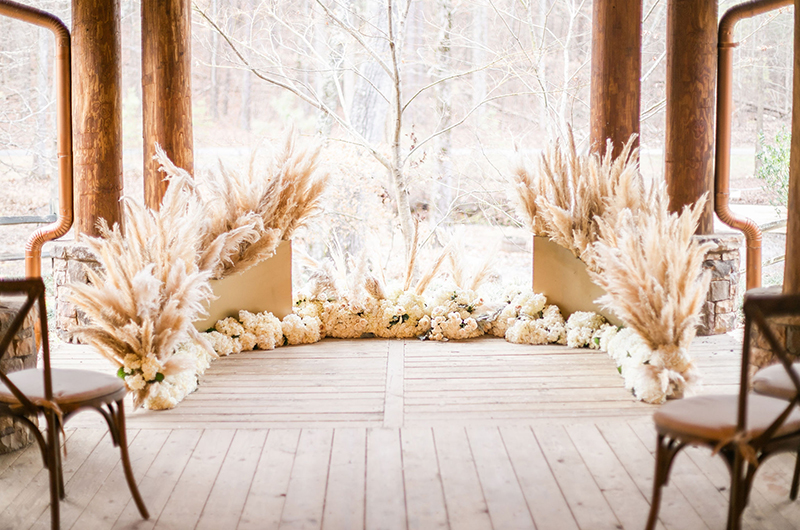 From pampas grass and palm tree leaves for a coastal-inspired wedding to dandelions and succulents for a more eccentric style, unusual flower features can further tell the story of a wedding and make it all come together.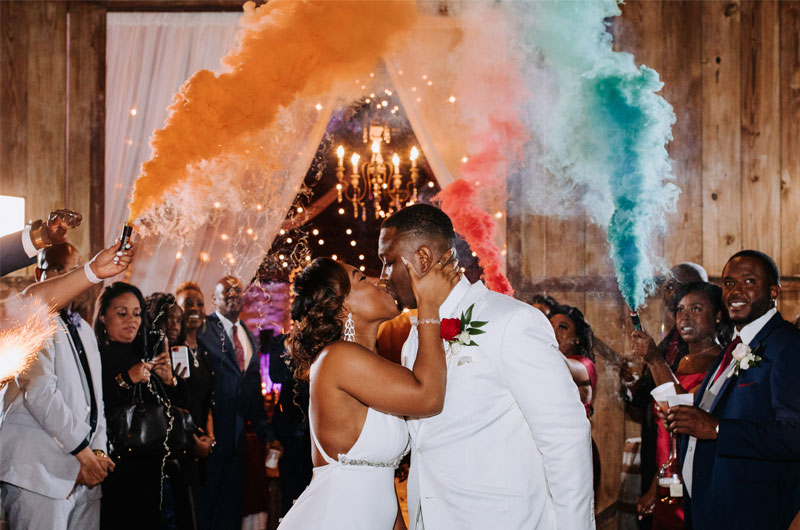 Color Powder – Use in a photo session or during the send-off. Perfect for couples that loves color.
Seasonal Throws – Instead of having the usual sparklers, streamers, and confetti thrown while making the final exit, get out-of-the-box and change the item according to the season.Throwing beach balls, leaves, and artificial snow will certainly engage the guests and result in gorgeous pictures to hold on to forever.