Reducing Wedding Planning Stress with Nutrition
By Hanna Sender
Let's talk about stress, shall we? Plain and simple, planning a wedding is stressful. Whether you're planning a big soiree or a small, intimate dinner party – you're inevitably going to encounter moments of stress. Chronic stress is already pervasive in our culture, and so it's no surprise that stress can often feel all-consuming during the heightened wedding planning season of people's lives.
When I was planning my own wedding, I remember there were times that I got so caught up in the little details and worries that I forgot to stay present and enjoy the process. I wanted everything to be perfect, I wanted to get it right… basically, I wanted to succeed in making this the promised best day of my life. If that sounds like you, here's your friendly reminder that this time only happens once, and it flies by in an instant. This is a time in your life to be celebrated and enjoyed, and in my humble opinion (and experience), you can only fully enjoy it – without letting the stress completely overwhelm you – if you're taking care of yourself. So let's talk about one of the most impactful and important ways you can start to take care of yourself: your nutrition.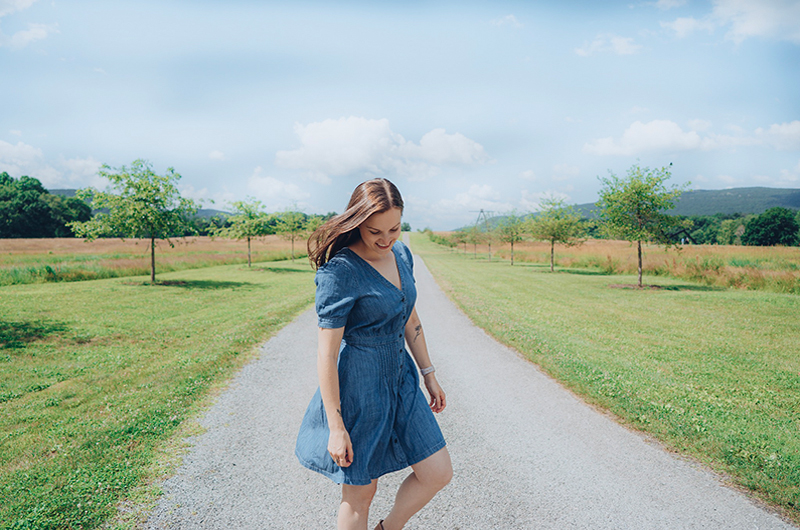 It's all too common for brides-to-be to undereat, crash diet, and "crush it" at the gym 7 days a week, all in the name of looking "perfect" on the big day. But did you know that all of these behaviours are actually causing real, physiological stress to your body? These actions are, literally, adding more stress to your plate, even if you don't necessarily feel it in the moment, and might just be affecting your body in ways completely counter to what you're trying to achieve; stress contributes to acne, overeating, weight gain, and more. It ain't a pretty picture.
On the other side of the coin, thankfully, is an approach to taking care of yourself that can help reduce stress and all its unwanted side effects: eating real, whole, nutrient dense foods (and taking in all of the vitamins, minerals, and nutrients that come with them.) These foods and nutrients support your body, instead of robbing it of its precious resources, and can also totally change the way you're able to handle and cope with stress. Win win.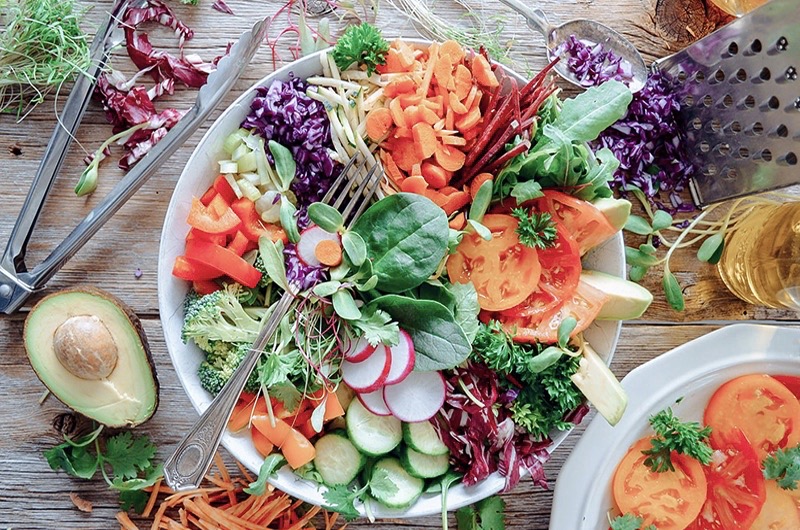 Ladies, this is fantastic news! First of all, this means that you can look and feel amazing throughout your engagement and on your wedding day… and also EAT! Secondly, this is a huge opportunity to get empowered: you have the power, in every moment, to nourish your body in a way that allows you to rise above the stress and overwhelm so that you can instead feel energized and clear-headed as you plan the wedding of your dreams. There is no need to deprive yourself and spend this exciting time of your life feeling hungry, tired, grumpy, and stressed… and this shift can start, so simply, with the food on your plate.
I know that you want nothing more than to be fully present, excited, and joyful as you plan and experience your one and only wedding – no one wants to become the Bridezilla they've heard horror stories about. When you nourish and take care of yourself, with proper nutrition & mindful lifestyle shifts, you can achieve just that: you can plan your wedding (and fully enjoy your wedding day), as the cool, calm, and collected version of yourself you want to be. And, here's the beautiful bonus: you can look and feel amazing while doing it.
Hanna Sender, founder + CEO of Bride and Bliss, works with brides-to-be on holistic nutrition & wellness so they can look and feel their absolute best throughout their engagement, on their wedding day, and beyond in a healthy and sustainable way.