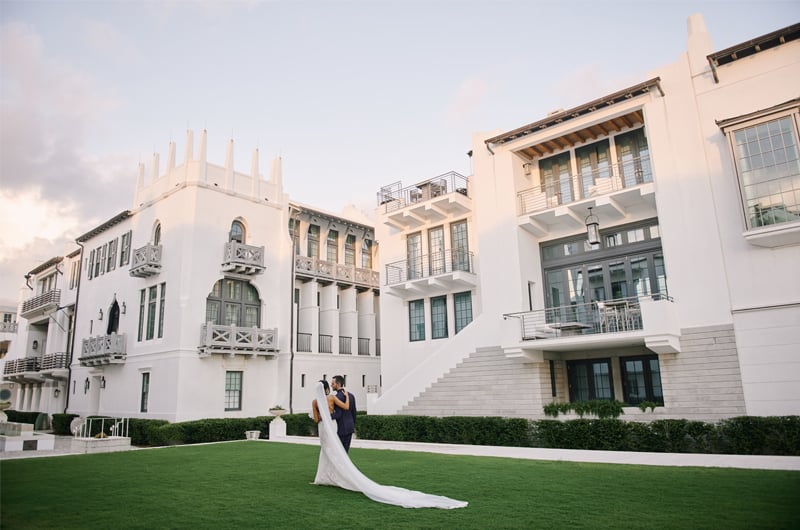 Paul Johnson Photography
Offering an unrivaled sense of escape, Alys Beach is an emerging community nestled along Northwest Florida's scenic Highway 30A. Drawing inspiration from Bermuda, Antigua, and Guatemala, Alys Beach's stark white buildings and private courtyard homes create a harmonious, urban environment characterized by calmness and simplicity. A short walk through town will take one from the sand along the Gulf Coast through a thriving town center filled with a variety of shops and restaurants, among pathways lined with neighborhood parks, pools, and event spaces, culminating on a 20-acre nature preserve to the north with trails and boardwalks winding through cypress wetlands.
Alys Beach's unique setting, world class architecture, and pristine coastline sets the stage for an unrivaled wedding destination particularly for those living in the Southeast as they can often travel by car. Not to mention, guests will love making a vacation out of a wedding weekend here! In-House Wedding Expert, Meghan Kelly*, says the following five tips and tricks are a must for anyone saying "I do" in the area.
Make sure you come for a tour before booking so you can see all of our venues in person and decide which one works best for your vision.
We have an amazing group of exclusive vendors for catering, rentals, and florals that we know will help give you the best experience through the planning process and on your wedding day. Be sure to look at their websites and Instagram pages to see who best fits the style you're going for.
Create a wedding website listing of the home rentals at Alys Beach and in surrounding areas, things to do, and places for your guests to eat while on 30A. Your Alys Beach wedding planner is happy to offer you suggestions!
Incorporate fun ways to relax while here for your wedding with activities such as yoga or TRX at our new wellness center, ZUMA, or paddle board in the stunning Gulf of Mexico.
Host your rehearsal dinner in the Red Loggia of Caliza. It's a beautiful dining room overlooking the pool that will set the perfect tone for the entire weekend at Alys Beach!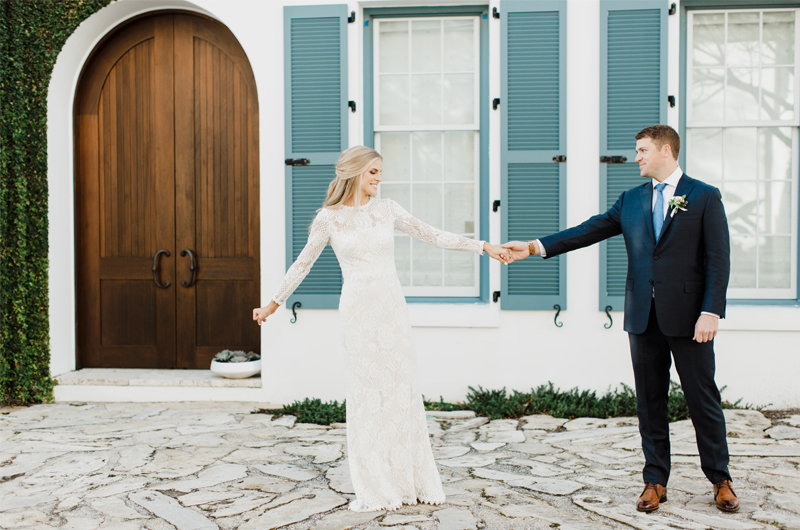 Lily & Sparrow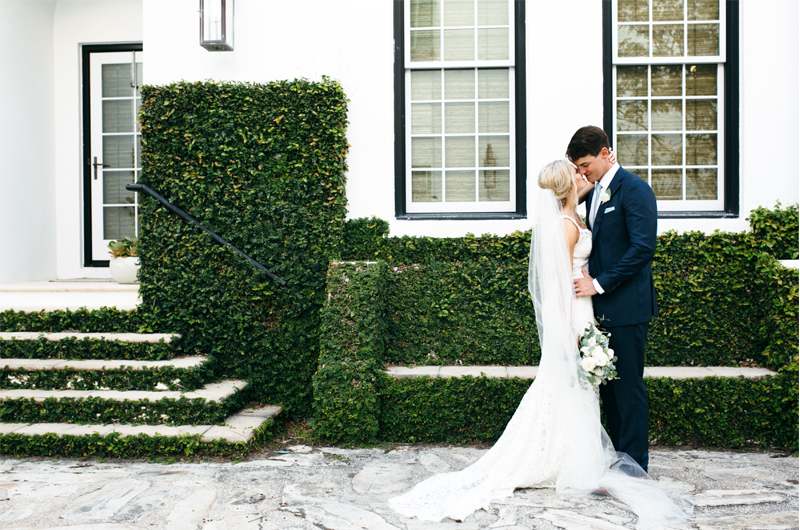 Brooke Boyd Photo+Film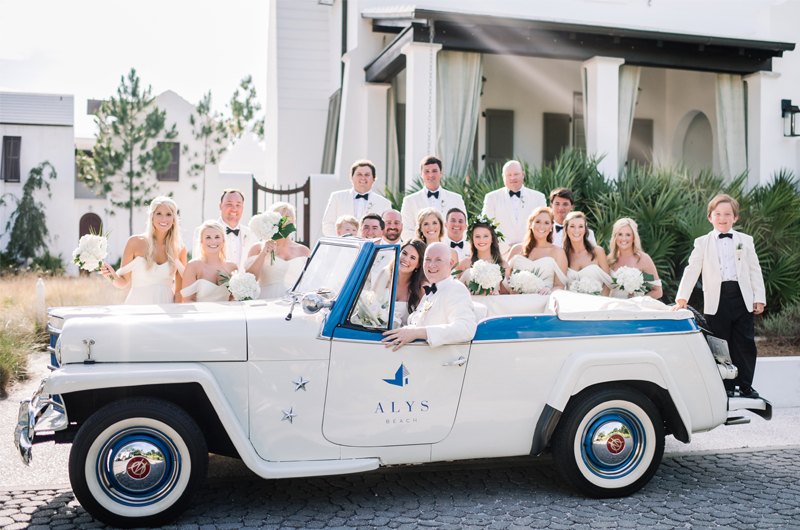 Dear Wesleyann
*Meghan Kelly is originally from Milton, GA and graduated from Auburn University with a degree in Hotel & Restaurant Management in 2011. In 2012, Meghan began her career at Alys Beach on the events team. For the past seven years, she has grown the wedding department, making it a premier wedding location on the Gulf Coast. She has a passion for providing excellent customer service and making dream weddings come to fruition.