Today on the Southern Bride Blog we are excited to have The Atrium at Overton Square here to discuss the popular and oh so beautiful wedding reception trend: An Indoor Garden Party.
Outdoor wedding receptions can be both breathtaking and scary. If planning one reception wasn't enough, outdoor receptions require a thorough plan B just in case Mother Nature decides she doesn't want to cooperate on your big day.
Why not host your garden party indoors? The heat of the southern sun is no picnic on a bright, cloudless day, so perhaps your guests would be more comfortable celebrating in an open air-conditioned venue with lots of light and outdoor accents. When searching for the perfect venue, look for a space that is a neutral canvas with adequate open space and plenty of light.
Steal these bright ideas for a reception that is anything but garden-variety!
1.  Create a refreshing focal point. Cool of on a hot day with a custom ice sculpture like this one from Premier Ice Sculptures. Have the artist design the piece to include your monogram or a symbol to commemorate your favorite relationship memory. Have your florist dress it up with colorful accents like these provided by Ashlye McCormick Design, and your guests will be in awe!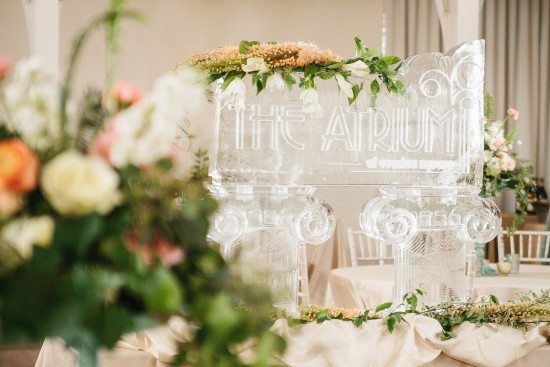 2.  Pair classic shapes and ideas with whimsical flourishes.This cake by The Flour Garden uses clean lines and gold tones to create the perfect backdrop for ornate floral accents.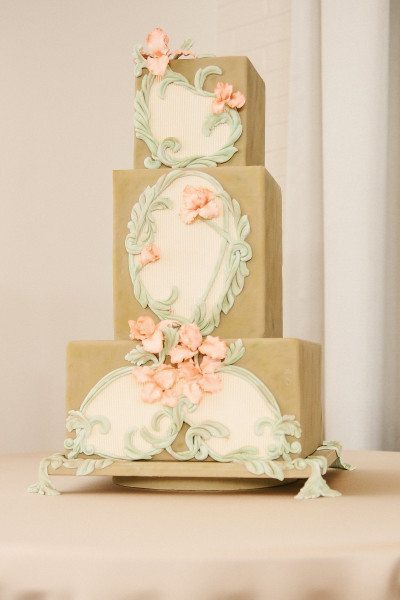 Put a modern twist on traditional fare by adding a punch of color like Simply Delicious Caterings did with these gorgeous chocolate covered strawberries.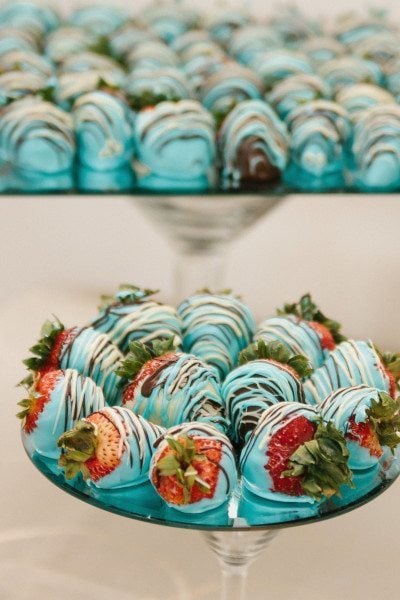 3.  Take a load off and lounge in vintage style. Give your guests a comfortable place to kick back and rest amidst all the fun. Hosting an indoor garden themed party means you can incorporate lush furniture that wouldn't be possible in the elements. Place pieces like these from Propcellar Vintage Rentals near a window to summon the perfect afternoon tea party ambience.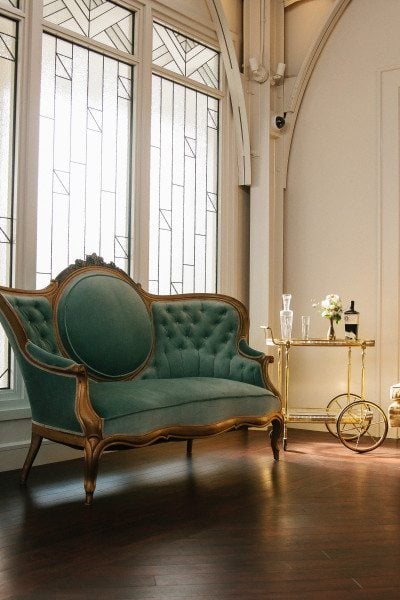 4.  Dress up your dinnerware with foliage. A ginkgo leaf adds an understated elegance to an ornate place setting like this one assembled by Mahafey Party Rentals. If you choose to use place cards, add an accent from the season's bounty.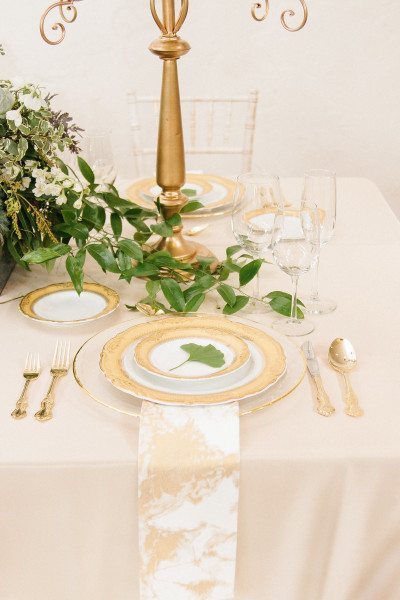 5. Sway the night away amidst candlelight and abundant topiaries.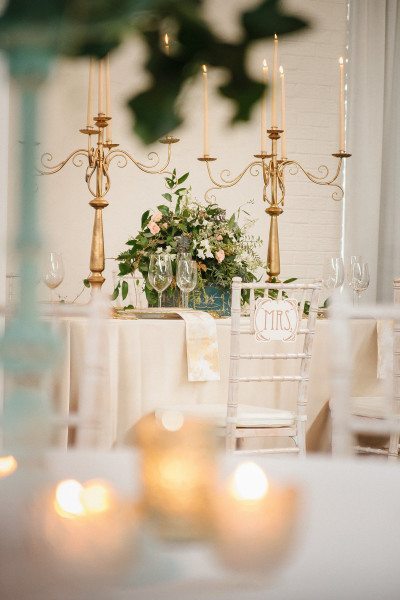 Who needs a disco ball and flashy lights? Create the perfect ambience for your first dance by hanging an overhead floral arrangement like this one designed by L and Jay Productions and incorporating votive candles reminiscent of twilight. Your guests won't be able to stop themselves from joining in.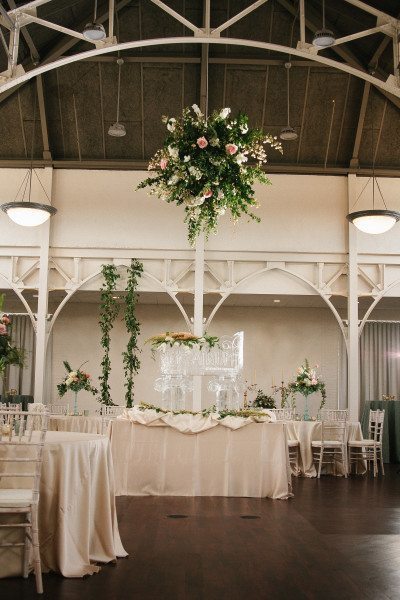 {credits}
Photos: Jacquie Redd Photography
Event stylist: Everbloom Designs
Venue: The Atrium at Overton Square