We are so excited to introduce you to Laura Kay. She is a professional illustrator who specializes in wedding illustrations (the cutest wedding portraits ever). Her illustrations are fun and artsy and would make the perfect gift to your bride or groom or bridesmaids or mother… honestly, they make great gifts for just about anyone in the wedding party. She does custom portraits, fashion illustrations, art prints and phone cases – yes, you can have a phone case with your wedding portrait on it!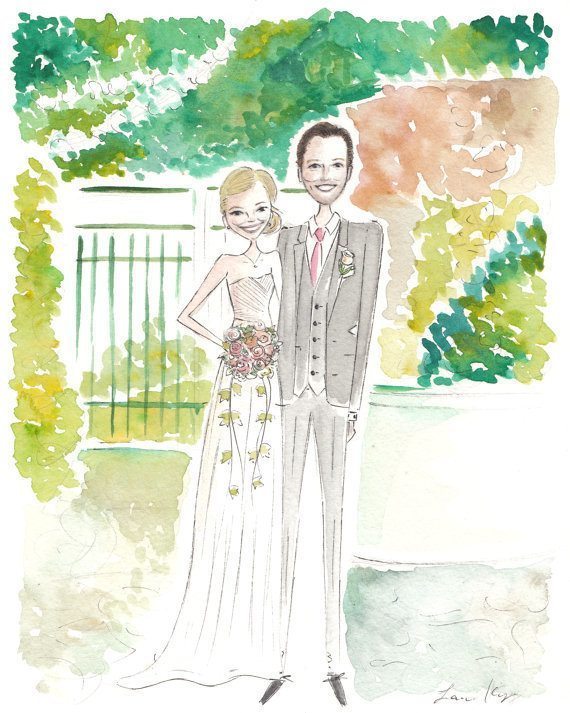 A little Bit About The Artist
Hi I'm Laura the illustrator, entrepreneur and fashion lover behind Diary Sketches. I'm also the mom to two cuties, wife to my #1 supporter and fan, currently based out of New Jersey.
I started Diary Sketches around 3 years ago as a side business while still in school finishing up my degree in Graphic and Web Design.
My passion for art started practically at birth and I have been drawing pretty much ever since. I never assumed being a full time illustrator was a career possibility so I pursued a different career path. However, dreams do come true and about a half a year into my business I was thankfully able to leave graphics and web design and go full time into illustrating.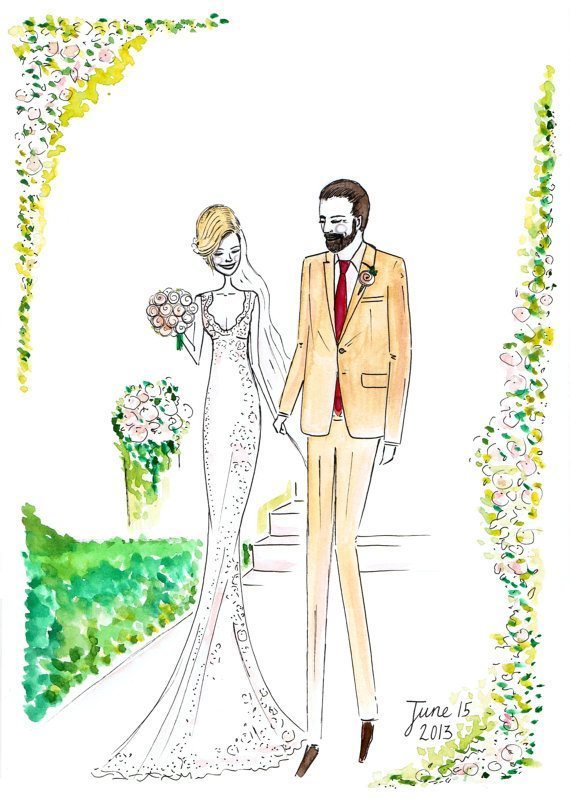 How does it work?
For custom work the client first purchases the custom listing of their choice on my website, diarysketches.com. They then send me the photos the listing requests; a front face photo of the bride and groom, the venue if they want it included in the background and any other details or wording they would like me to add… Once all the information is in place I set out to create the pencil sketch. I email the client the sketch, once approved I move on to complete it. The client then gets the original portrait in the mail in addition to a high res jpg and pdf file of their portrait emailed to them.
For all standard, non custom orders you just easily checkout on the website and the items ship out within 1-3 business days.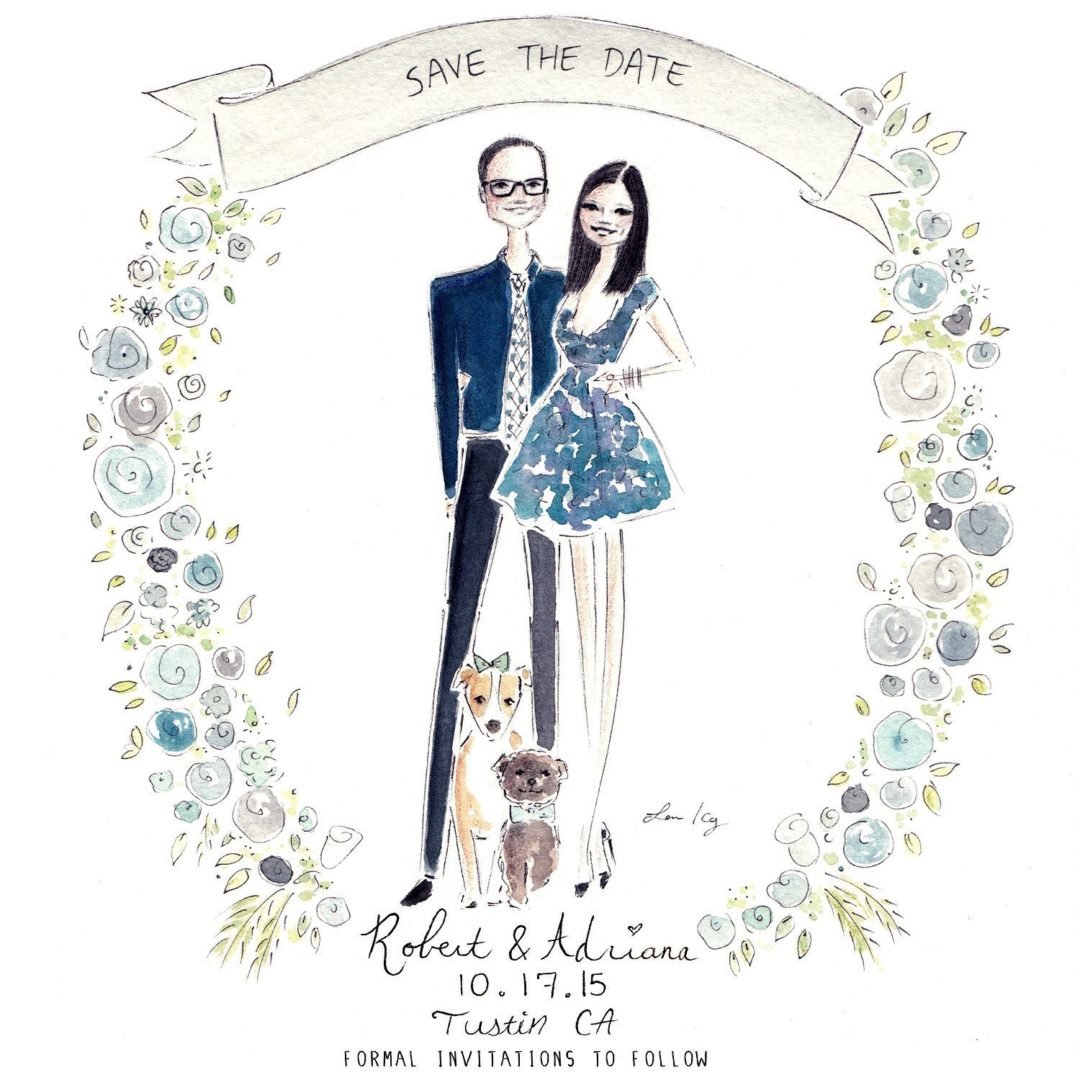 Can you do the portraits before the wedding so they can be a gift?
Sure! Sometimes a couple wants to use the portrait for the save the date, wedding invitation or a guest wants to gift it to the bride and groom at the wedding. In those cases the bride and groom or wedding guest just send me photos of the couple and photos of the outfits they will be wearing and we create the scene before it happens. If it's after the wedding for a keepsake, wedding gift , anniversary present.. they just send me the wedding photo they would like my to illustrate.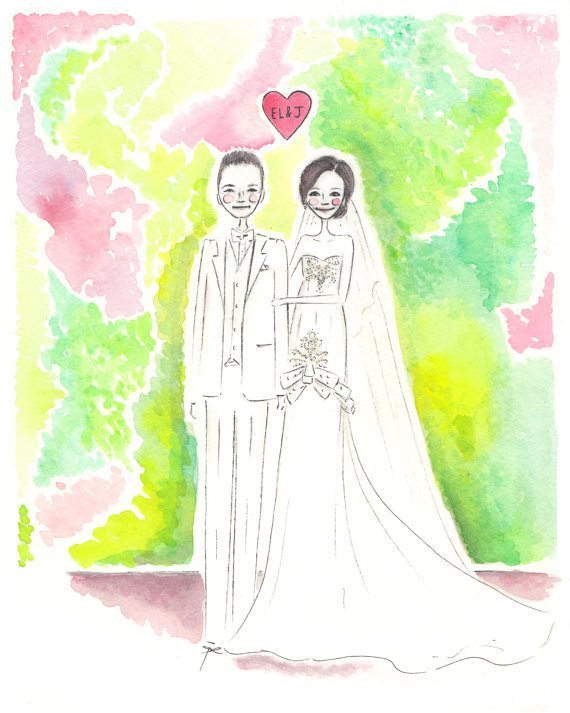 How long does the whole thing take?
Processing time varies but it is generally takes around 2-3 weeks plus shipping time. For orders within the US shipping normally takes 2-5 business days. International shipping generally takes 8 – 10 business days but may vary by country and customs.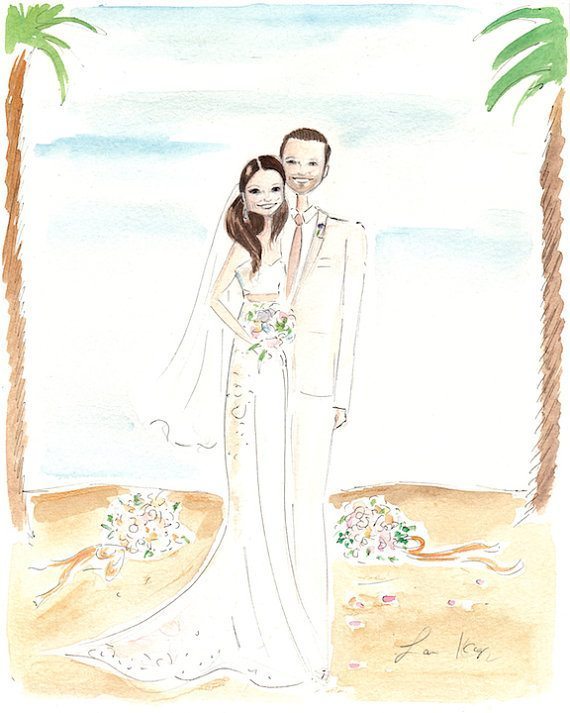 For more information on your very own custom wedding portrait visit Diarysketches.com and don't forget to check her out on social media!