Styled by Southern Bride – Charleston, South Carolina
Styled by Southern Bride in
Charleston, South Carolina
Tuesday, June 6, 2023
This will be The Styled Challenge Photo shoot.
The Styled Challenge is a competition between design teams for the BEST in the most creative luxury design.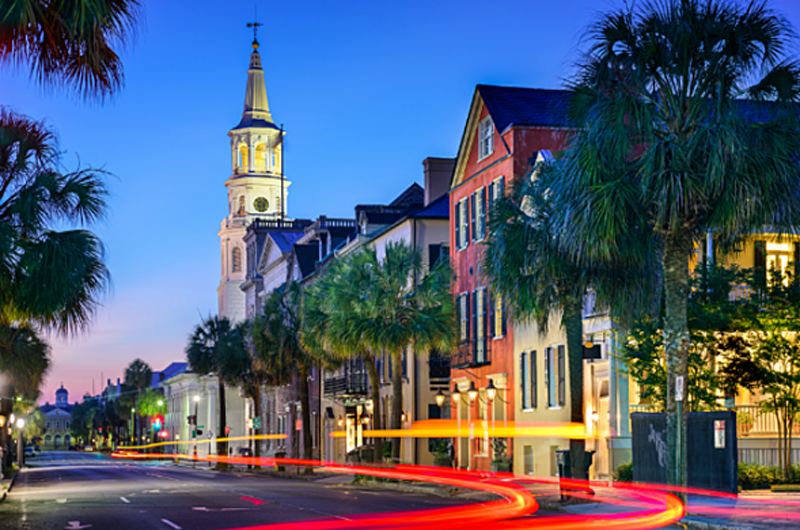 Charleston, South Carolina, should be on every destination wedding photographer's radar. Over 4,500 weddings are performed in Charleston every year with over 100 venues. This city is a powerhouse in the wedding industry.
The Styled team traveled to Charleston to tour many beautiful wedding venues.  Our goal was to curate a high-end yet diverse selection of venues that would build your portfolios in a way that provides many different looks from Charleston. We hand-picked these locations knowing you would get some of the most upscale, diverse, and stunning images possible.
You will choose between 2 different shooting times (A.M. or P.M. slots) while in Charleston, ending with a networking and design awards ceremony.
WHAT YOU CAN EXPECT:
Take home three unique Charleston wedding stylized portfolios.
Three popular VENUES, each with a stylized theme (see below).
Each venue will have three complementary design areas to shoot, designed by some of the area's sought-after wedding designers and their teams – they will be competing for the BEST design in The Styled Challenge – you will see these talented teams get uber-creative with elevated designs.
You will have three hours of shooting.
Models will be provided at each venue.
Each AM and PM group will be limited to no more than 36 per group.
There will be twelve photographers in each venue group, splitting off into groups of four per each of the design area.
Transportation will be provided between each venue.
AM – will be from 10:00 am – 1:00 pm, price $750. (times may slightly vary)
PM – will be from 2:00 pm – 5:00 pm, price $750. (times may slightly vary)
OPTIONAL ADD-ON: Compete for BEST photographer and a styled spread FEATURE in Southern Bride Magazine, price $200.
Here is a little bit about the three locations you will be shooting:
MILLS HOUSE
Located in Charleston's vibrant downtown. A half a mile from King Street, Rainbow Row, Charleston City Market, and Joe Riley Waterfront Park. The College of Charleston is a ten-minute drive, and The Charleston Museum is a mile away.  The Iconic pink hotel is home to historic wedding venues—dripping with endless Southern charm. Their unique event spaces span from beautiful ballrooms to gardens in bloom, from antique fountains to stunning pool terraces.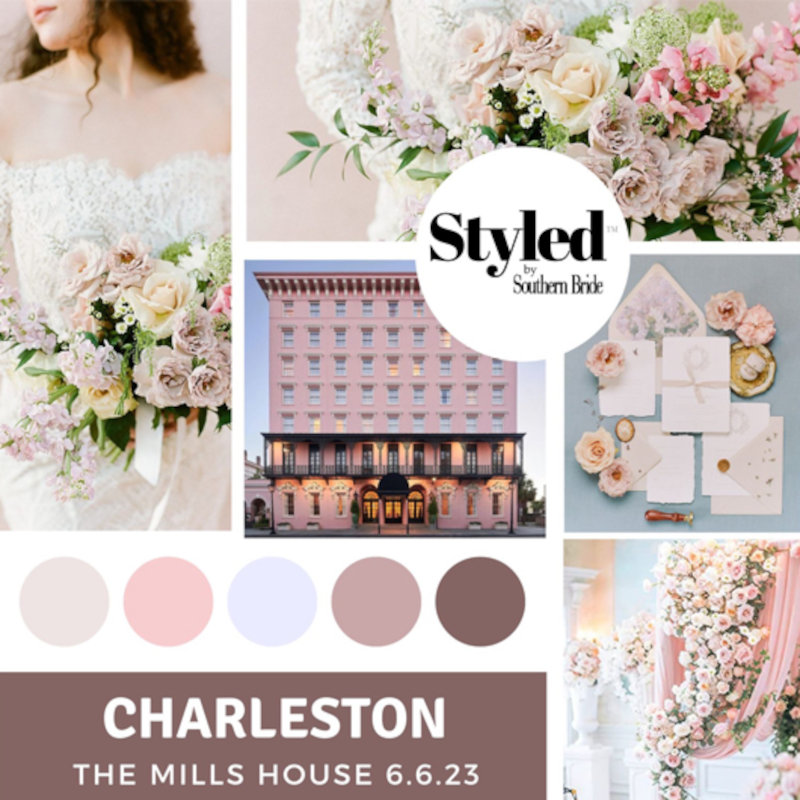 WILLIAM-AIKEN HOUSE
Sweeping ballrooms, lush private grounds, and open-air piazzas make this historic 1807 mansion one of Charleston's most sought-after venues for weddings and once-in-a-lifetime occasions.
A seamless blend of 19th-century allure and modern sophistication, the William Aiken House welcomes guests into a peaceful retreat inside its gates on Upper King Street. Formal dining rooms and parlors showcase a collection of museum-caliber artwork and antiques. At the same time, a two-century-old magnolia tree is the centerpiece of sunlit courtyards and manicured lawns, an elegant pergola, and a Gothic-style Carriage House.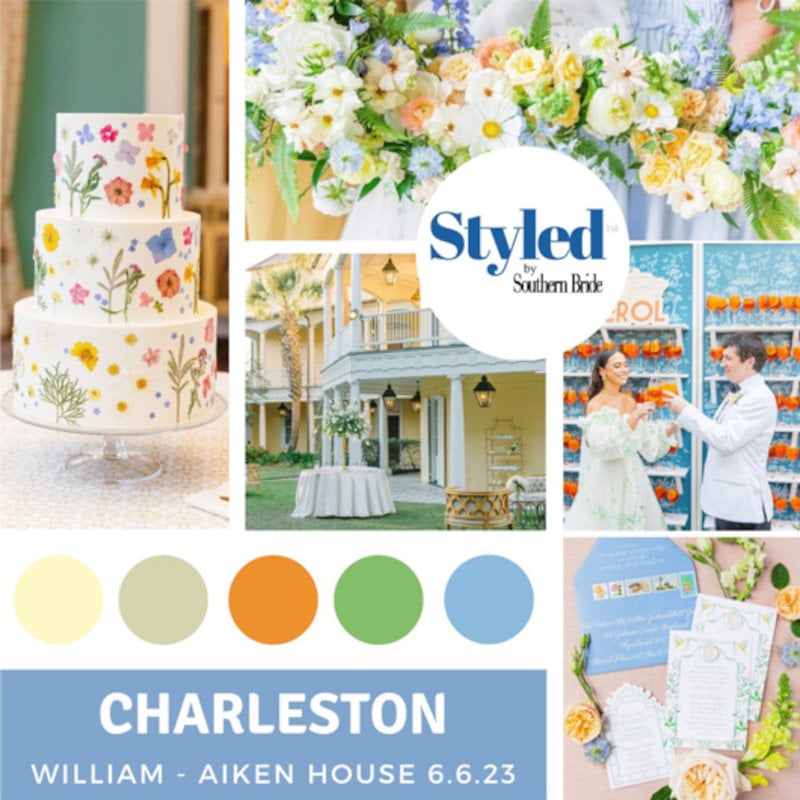 THE CEDAR ROOM
The Cedar Room at Mercantile and Mash, located in the celebrated Cigar Factory, is an open and airy space featuring historic wood columns, hardwood floors, and original elements of the circa 1881 building. The walls consist of rustic brick and floor-to-ceiling windows that reveal a view of the architecturally acclaimed Arthur Ravenel Jr. Bridge.