Styled Shoots in Hill Country, 4 Venues = 4 Distinct Portfolios – Fredericksburg, TX
September 11

-

September 12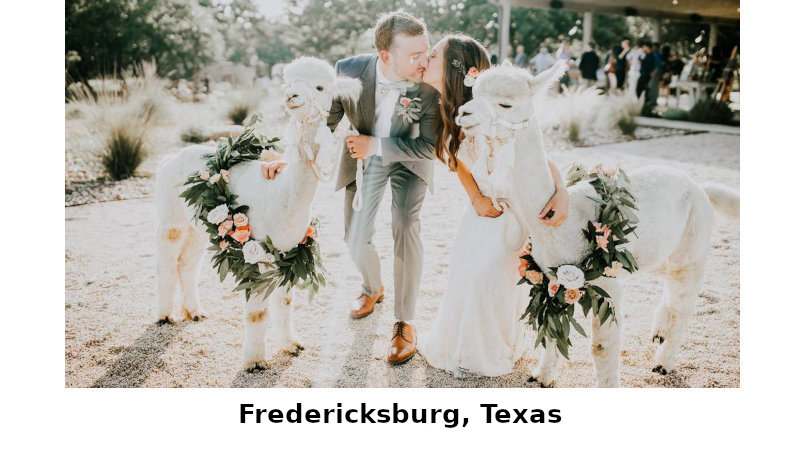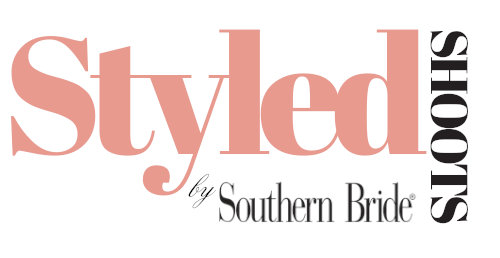 Join Styled SHOOTS by Southern Bride on a Destination Styled Shoot and Workshops in Fredericksburg, Texas.
With more than 100 wineries and tasting rooms, a multitude of restaurants, and cozy guesthouses and B&Bs, it's no surprise that Fredericksburg has been labeled one of  "America's Most Romantic Small Towns" by CNN Travel and was named one of the "13 Most Romantic Small Towns" by Reader's Digest, making it a hotbed for destination weddings.
Four of the Most Sought-After Venues = Four Distinct Portfolios
TWO DAYS OF SHOOTING and includes special WORKSHOP options
Monday, September 11 & Tuesday, September 12, 2023
THIS WILL BE A "STYLE CHALLENGE" PHOTO SHOOT.
The Styled Challenge is a competition between design teams for the BEST overall design, meaning you get elevated design spaces to shoot.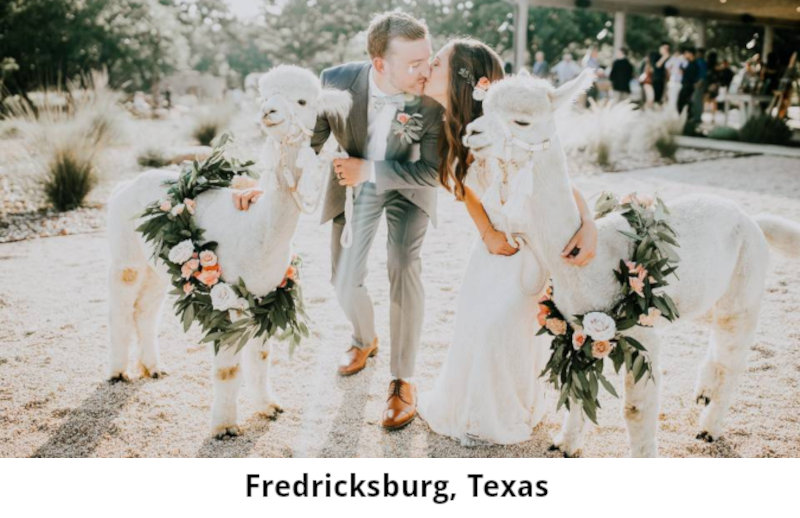 The shoot will take place over the course of two days in Fredericksburg, TX, located
an equal distance between Austin and San Antonio, making access convenient.

WHAT YOU CAN EXPECT:
Four unique on-site locations with courtesy transportation provided between all venues.
You will have 4 hours of shooting for two consecutive days.
Models will be provided at each location.
Guaranteed small groups.
Wrap cocktail party on Tuesday, 9/12/23, at the end of the day (specific time TBD)
PM Session – will be from 1:00 pm – 5:00 pm. (times can slightly shift)
PRICING:
AM Session – $950
Includes Monday 9/11/23 & Tuesday 9/12/23
Exciting Add-Ons For This Event
Best Photographer Competition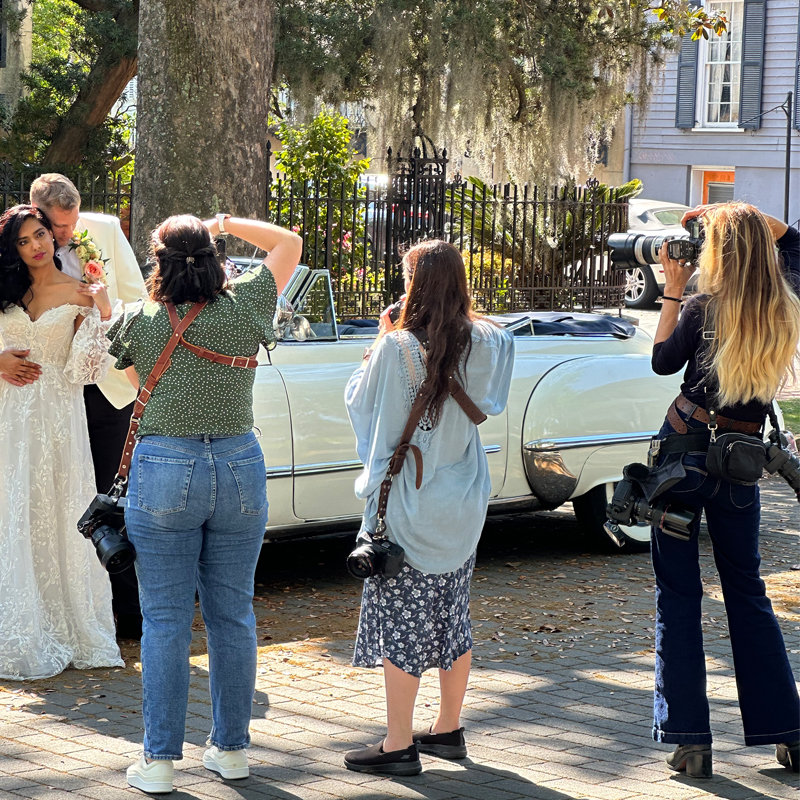 ADD-ON: $95
Monday, Septebmer 11 & Tuesday, September 12, 2023
Compete to win a feature on SouthernBride.com, and our Southern Bride social media properties including Instagram.
A Value of: $1,200.00.
There will be one winner per design space. Each will be awarded an official Styled SHOOTS by Southern Bride BEST Photographer Badge as an accolade.
There will be Four winners announced, one from each venue.
The BEST PHOTOGRAPHER awards will be announced two-four weeks after the event. We will choose winning photographers and announce it over social media.
"LIGHTING TECHNIQUES" WITH MICHAEL ALLEN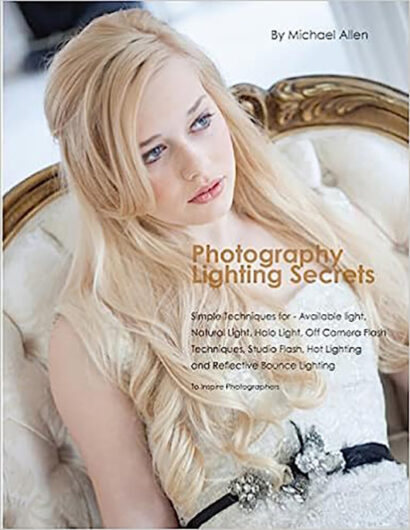 WORKSHOP
ADD-ON: COMPLIMENTARY
8:15 am – Tuesday, September 12
45 to 60 minutes
Michael will be presenting his photography lighting techniques in our upcoming workshops. Even though today's photographers love shooting in natural light, having the ability to use flash is vital for wedding photography. For this workshop, Michael will demonstrate off-camera flash techniques and ambient flash techniques to help photographers. Simple one-light setups for detail shots, ambient light art portraits, and mastering food photography will be the focus of this workshop.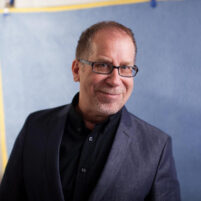 Michael has an amazing career as a commercial photographer spanning the last 20 years. Michael is the staff editorial photographer for Southern Bride Magazine, where he has traveled with their fashion team to locations from Jamaica, Puerta Vallarta, Mexico, Key West, New Orleans, and more. He's celebrating his 15th year with the magazine as the bridal fashion photographer.
Today Michael is a successful commercial photographer, working on dozens of high-end projects. He's photographed such names as Lauren Alaina, Dierks Bentley, and The Blind Sides, Leigh Anne Touhy. From national branding projects with Fortune 500 companies to movie still photography, architectural photography, to magazine editorial features.
"The Ins and Outs of Becoming a DESTINATION WEDDING Photographer" with Jessica Frey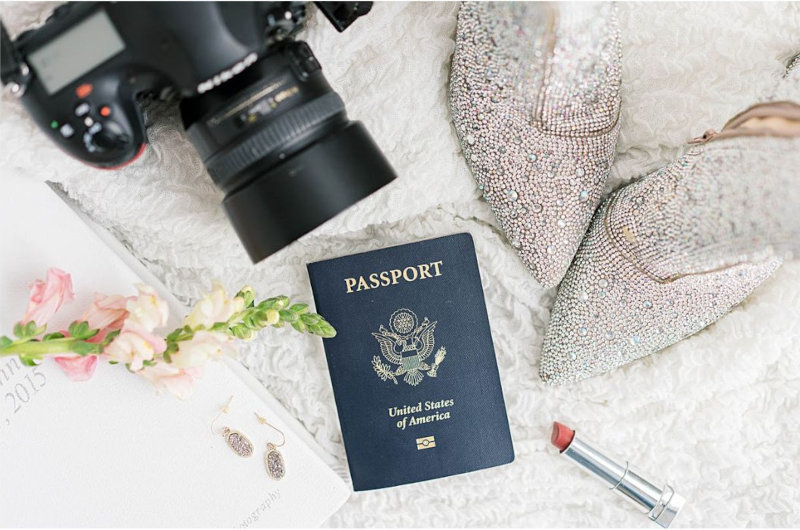 Workshop
Add-on: COMPLIMENTARY
9:30 am – Tuesday, September 12
45 to 60 minutes
Looking to increase your Destination Wedding business?
Join us at the Styled SHOOTS by Southern Bride, Fredericksburg, TX event and learn from the world-traveled photographer and inspiring, Jessica Frey.
Throughout the workshop, Jessica will discuss the topics of destination weddings, the business of becoming a professional wedding photographer, and the importance of networking.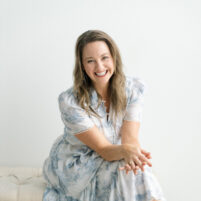 Jessica Frey is an award-winner, Texas Hill County-based international wedding photographer. She has been photographing couples around the world for 15 years. She has mentored over 50 wedding photographers through 1-1 mentorships and workshops. We are so excited to welcome Jessica at Styled SHOOTS by Southern Bride in Fredericksburg!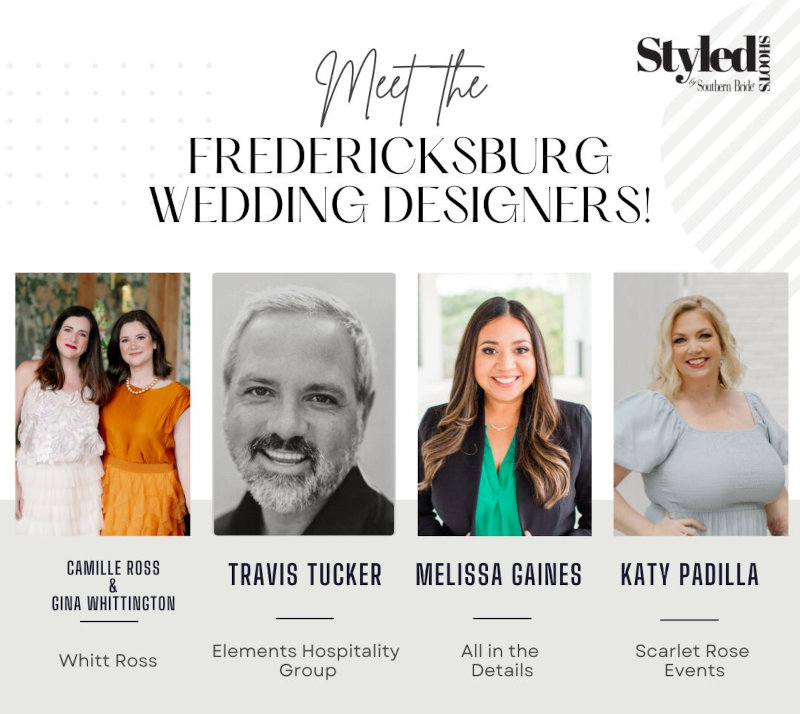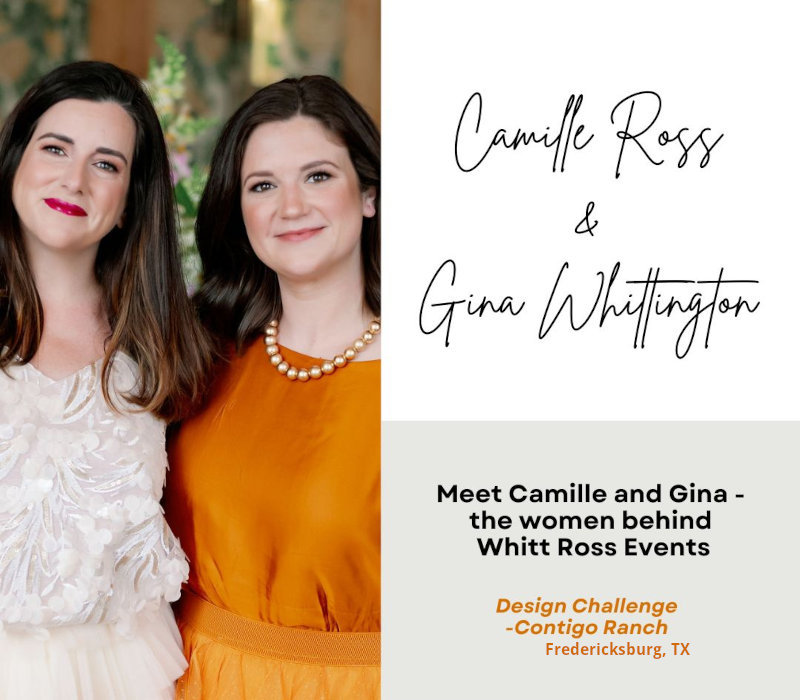 With over 30 years combined experience in the industry, Camille and Gina are a powerful duo creating and exicuting unique and luxurious events of all sizes. They have a passion for wedding design and a vast amount of experience. Whether it's planning events for Food Network stars, fundraising Galas, an Elvis Presley-themed wedding, or an intimate dinner on a private island, for Camille and Gina, it always comes down to the attention to personalized details that make a memorable event.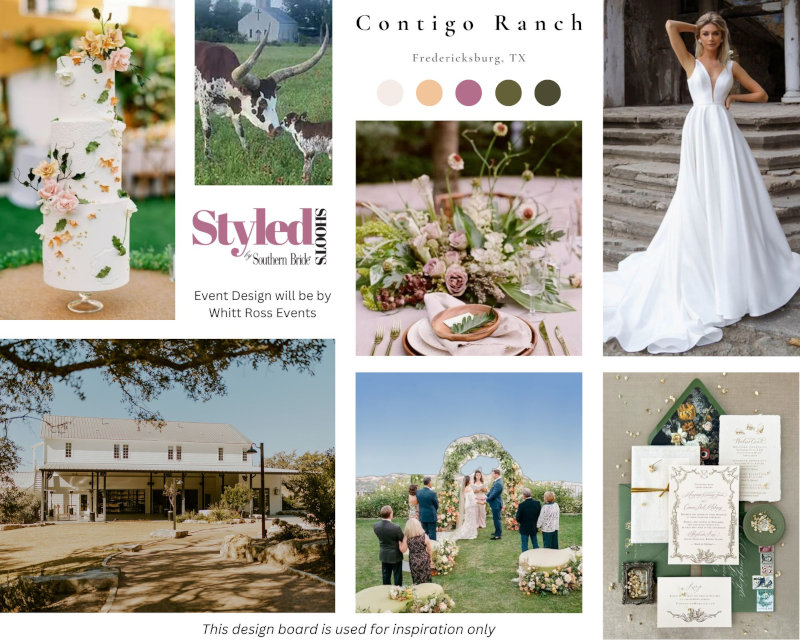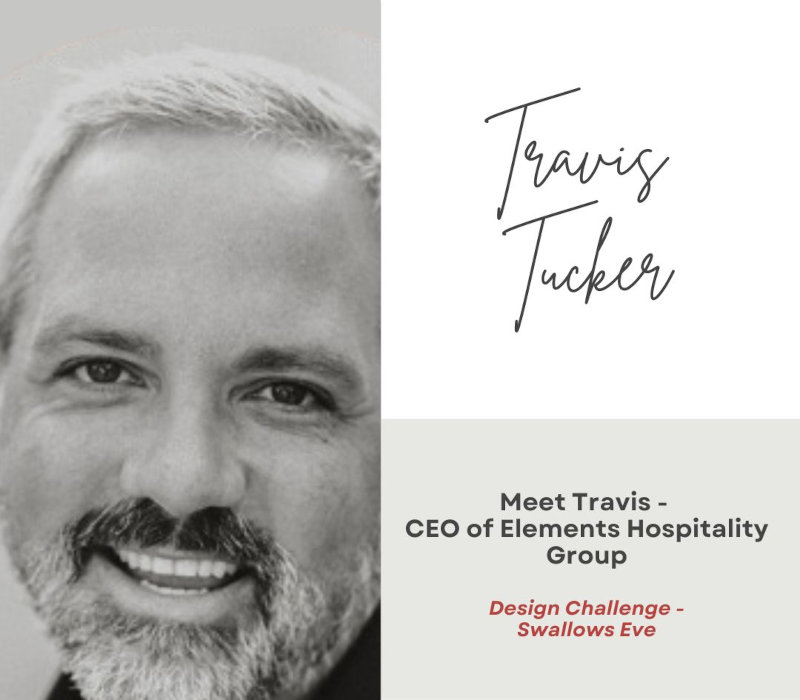 Travis found his love of Wedding Design back in 2004 while working weddings at the University of Missouri. COVID presented an incredible opportunity to reloacate to Texas. Travis jumped on it, and is where he and a group of friends founded Elements Hospitality Group. It's Travis' creativity that fires his passion for designing and his experience ensures that every detail is flawless!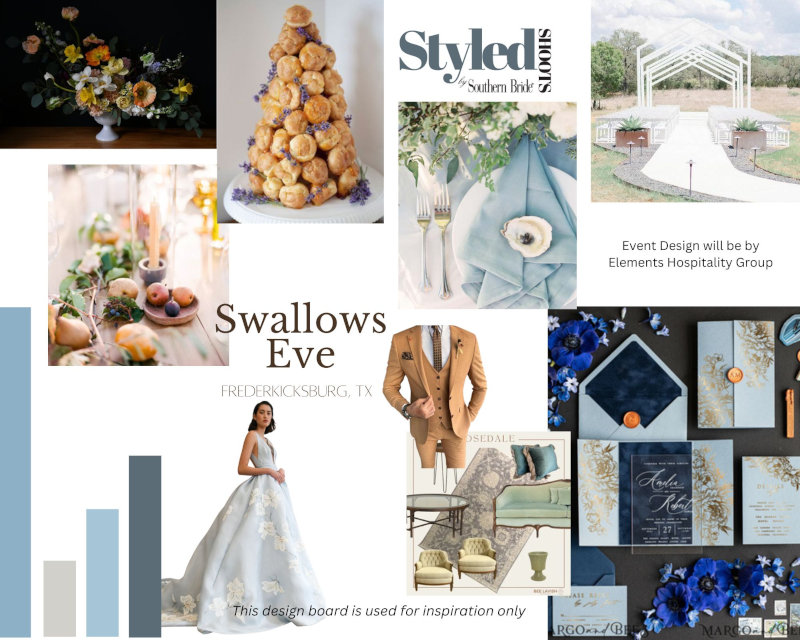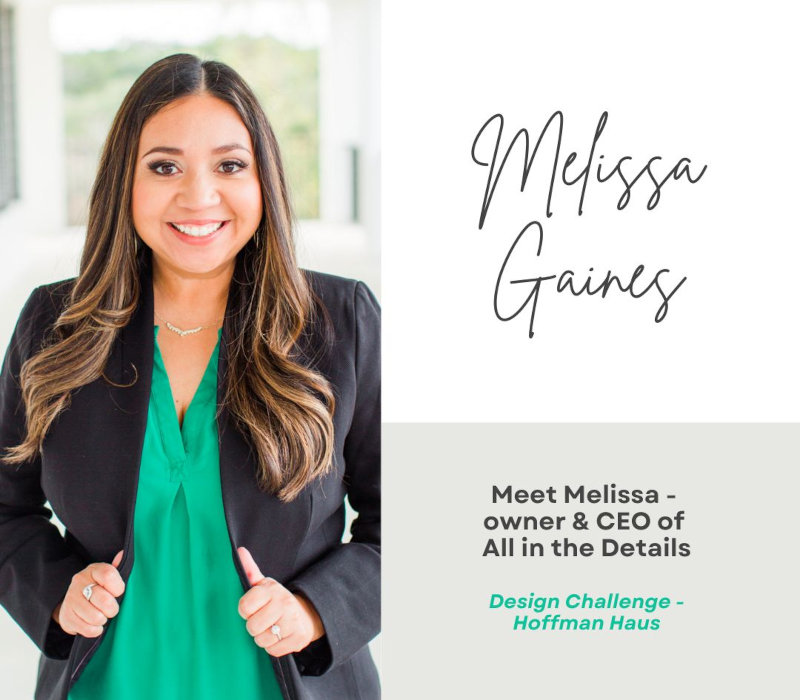 As the team's leader, Melissa knows what makes the difference for each of her clients. She draws on her extensive network of relationships built planningboth social and corporate events all over Texas and in New York. Melissa is quick to manage any type of issue, while always focusing on guests' experiences.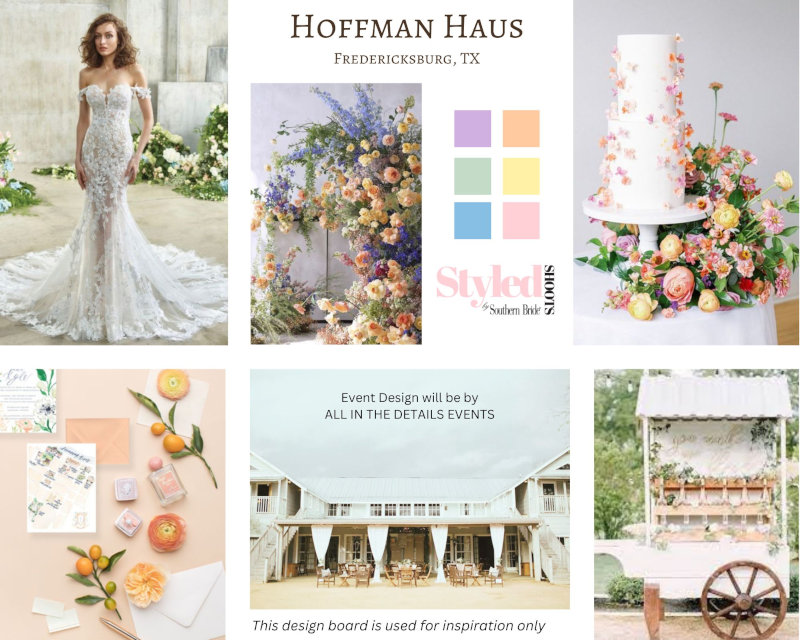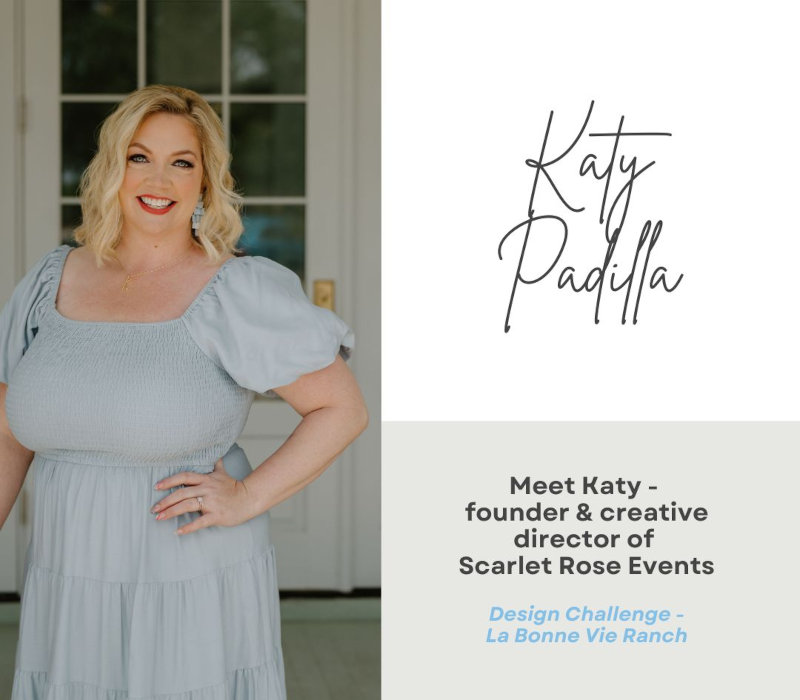 The typical bride-turned-wedding-planner, I threw my expensive Physiology degree out the window after falling in love with planning my own wedding. With nearly 200 weddings under my belt, I truly feel honored when a client chooses Scarlet Rose as their planning and design team.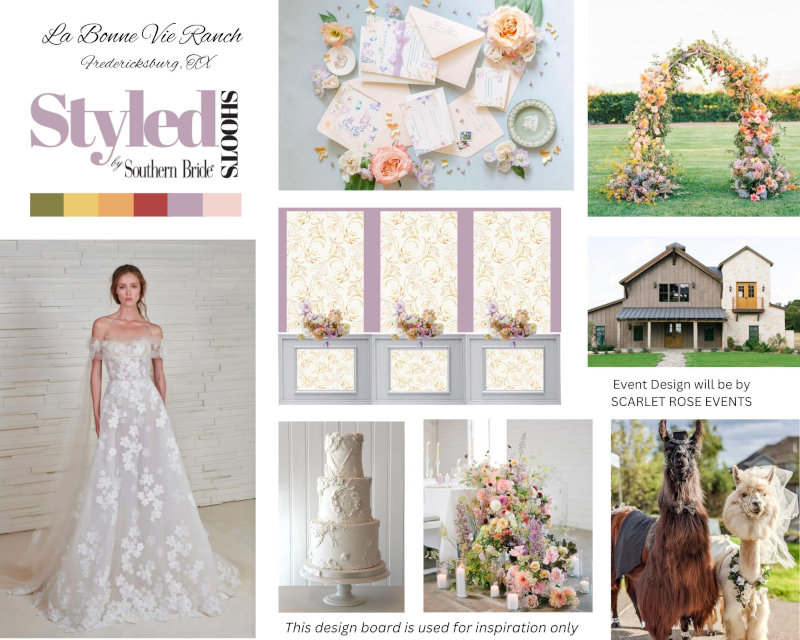 Below are the FOUR locations you will be shooting:
LA BONNE VIE RANCH
La Bonne Vie Ranch lies nestled on 200 acres of pristine Texas Hill Country just a short drive from downtown Fredericksburg, TX. The unspoiled pastoral property features vineyards, a tranquil stream, and majestic views. The Ranch harmoniously blends the rustic rural environment with luxury facilities fit for a formal wedding. The unsurpassed privacy and tranquil Hill Country setting meticulously perfected within this ecological sanctuary, also providing unique onsite lodging accommodations for your wedding part and your closest family and friends!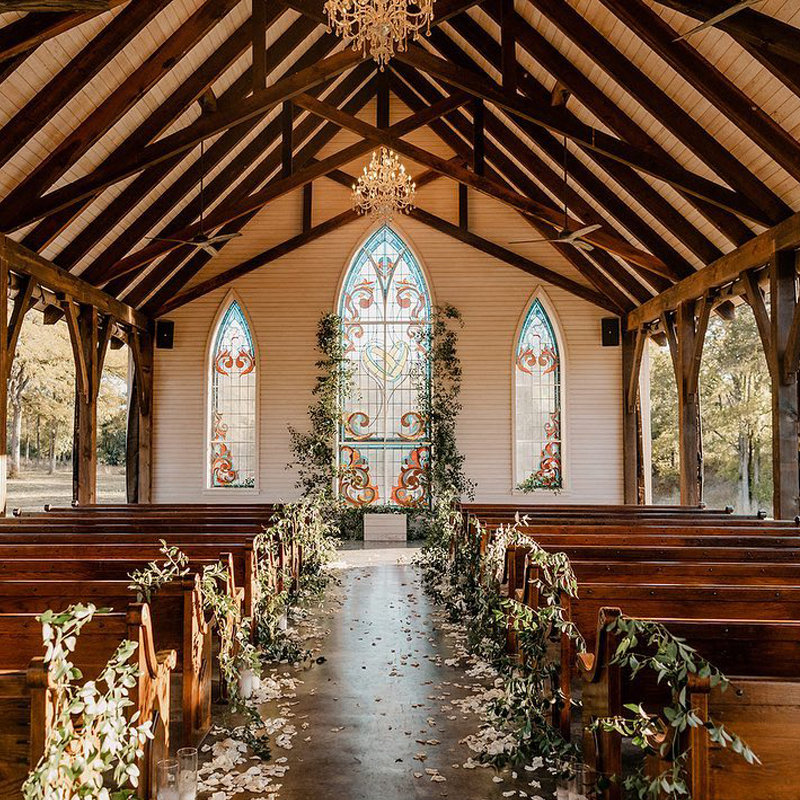 SWALLOW'S EVE
A destination dream wedding venue in Fredericksburg, TX, Swallows Eve has multiple distinct event areas on 35 acres of land, many of which include fireplaces, water fountains, pergolas, and/or an open-air chapel. With striking spaces for your ceremony and reception, Swallows Eve is an all-inclusive Hill Country wedding venue in the heart of Fredericksburg,Texas.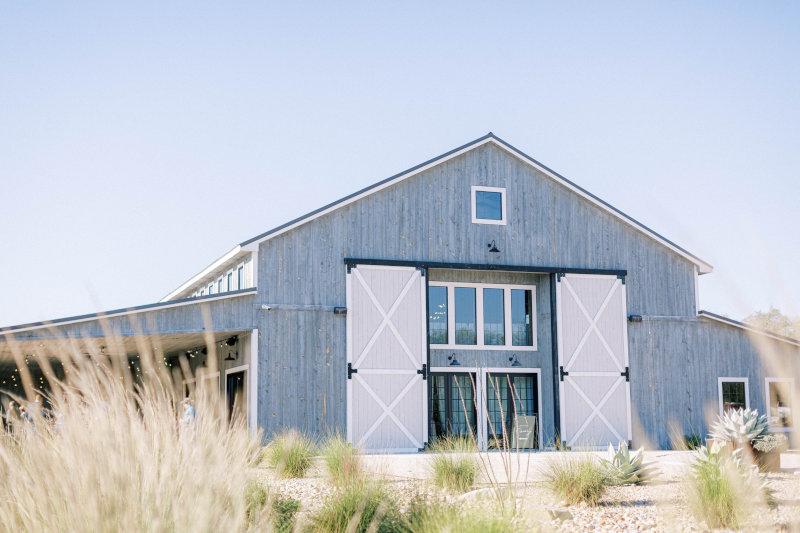 HOFFMAN HAUS
Hoffman Haus is a luxury bed and breakfast situated in the heart of Fredericksburg, Texas. Steeped in the legacy of gracious hospitality, Hoffman Haus has become known for providing the perfect setting for discerning guests to enjoy the historic charm of one of Fredericksburg's premier bed and breakfast properties. The beautifully appointed grounds and accommodations span five acres in a charming neighborhood just a block from Main Street. Modern luxuries and timeless amenities contribute beautifully for wedding ceremonies and receptions providing the quintessential Hill Country experience.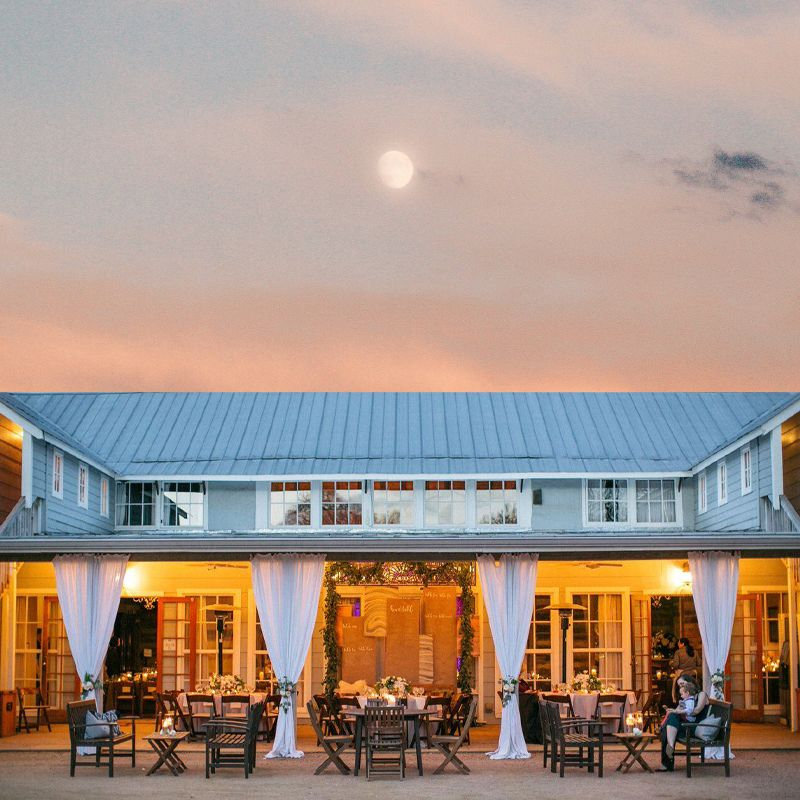 Contigo Ranch Fredericksburg
Contigo means "with you" in Spanish, and for generations the purpose of Contigo Ranch Fredericksburg has been to create an atmosphere where people and nature flourish together. The property includes five restored historic cabins, 10 modern cottages, a horse barn for events, and a 6,000 square-foot luxury farmhouse-style event hall and patio. But what makes the ranch truly special is not what they've created but the land itself. Contigo Ranch hopes guests will enjoy the pasture trails, scenic overlooks of the Texas Hill Country, pond for fishing and bird watching, a diverse gathering of wildlife, and the dark night sky just as much as they appreciate the modern facilities in the event spaces, cabins, and cottages.