Styled Shoots by Southern Bride – Charleston, South Carolina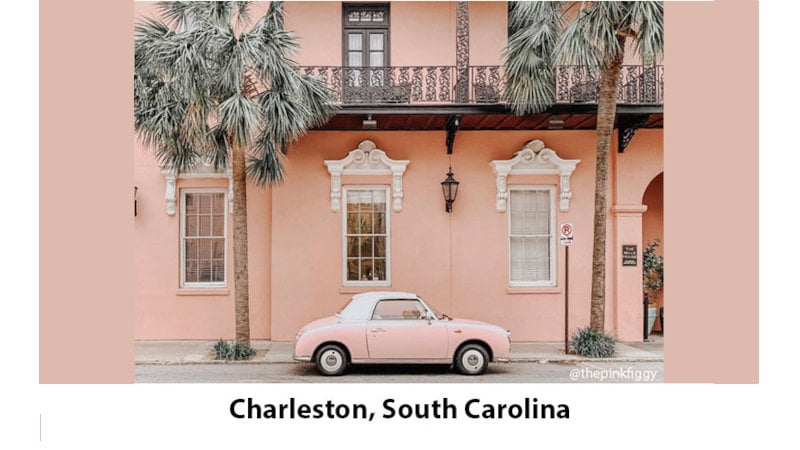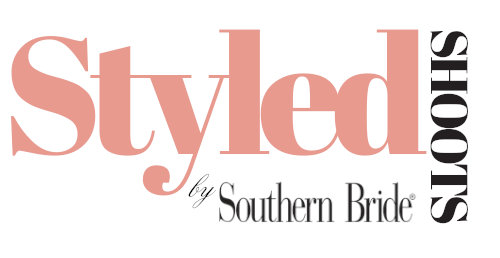 Styled SHOOTS by Southern Bride in
Charleston, South Carolina
Tuesday, August 22, 2023
Styled Photo shoot & Workshop on steroids!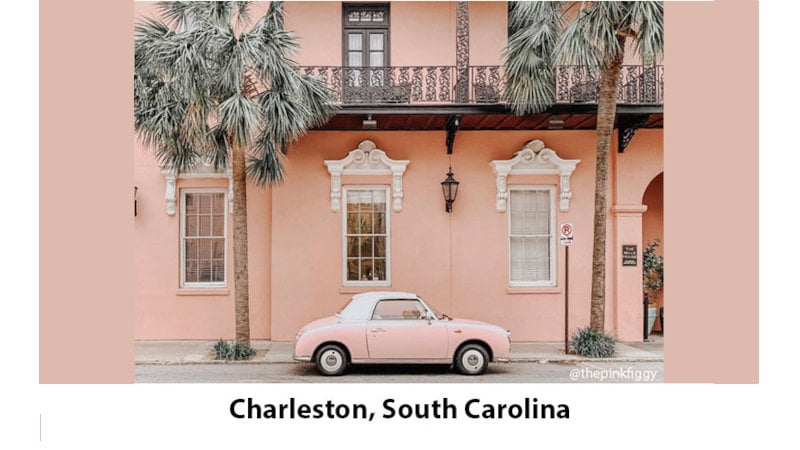 Charleston, South Carolina, should be on every destination wedding photographer's radar. Over 4,500 weddings are performed in Charleston every year with over 100 venues. This city is a powerhouse in the wedding industry, with some of the country's best wedding professionals.
The Styled team traveled to Charleston to tour many beautiful wedding venues.  Our goal was to curate a high-end yet diverse selection of venues that would build your portfolios in a way that provides many different looks from Charleston. We hand-picked these locations knowing you would get some of the most upscale, diverse, and stunning images possible.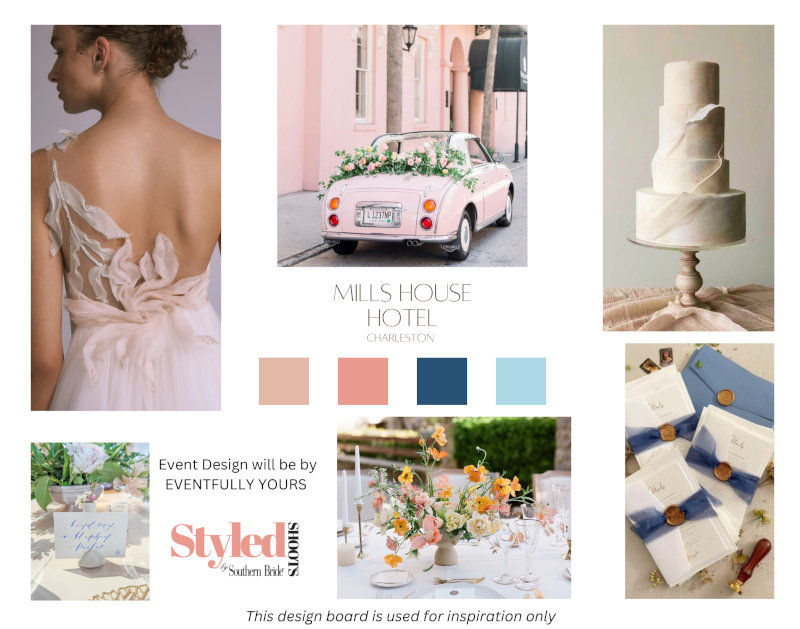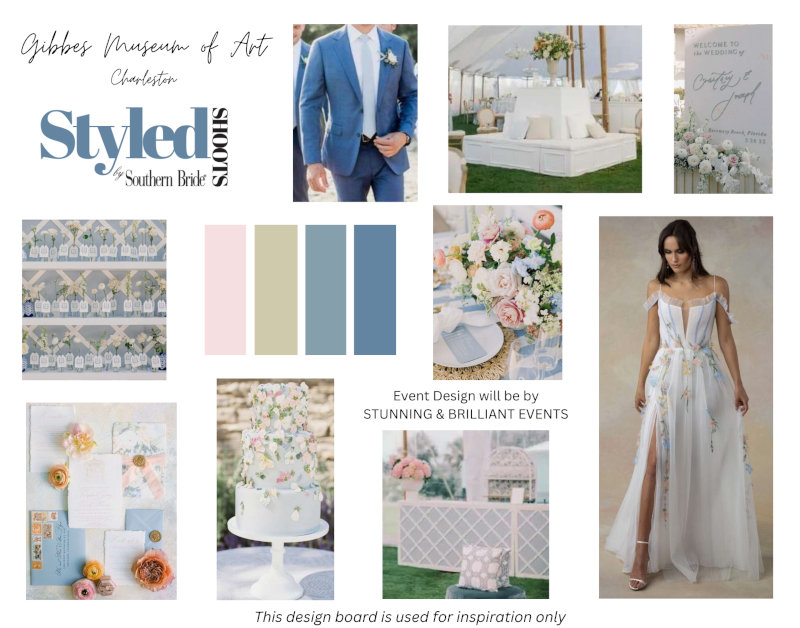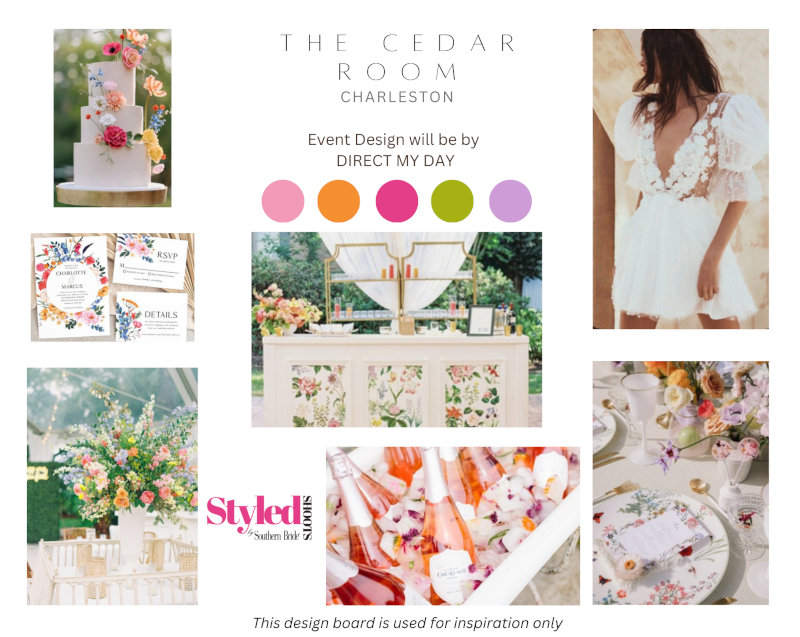 WHAT YOU CAN EXPECT:
Take home three unique Charleston wedding stylized portfolios.
Three popular and unique VENUES, each with a stylized theme (see below).
Each venue will have three complementary design areas to shoot with a flat lay (you can design), designed by some of the area's sought-after wedding designers and their teams – they will be competing for the BEST design in The Styled Challenge – you will see these talented teams get uber-creative with elevated designs.
You will have three and a half hours of shooting.
Models will be provided at each venue.
The event will be limited to no more than 36 photographers.
There will be up to 12 photographers in each venue group, splitting into 3 groups per design area and rotating.
Transportation will be provided between each venue.
12:30 pm – 5:30 pm, price $750. (times may slightly vary)
OPTIONS:
COMPETITION ADD-ON: Compete for BEST photographer and a styled FEATURE in Southern Bride, price $95.00.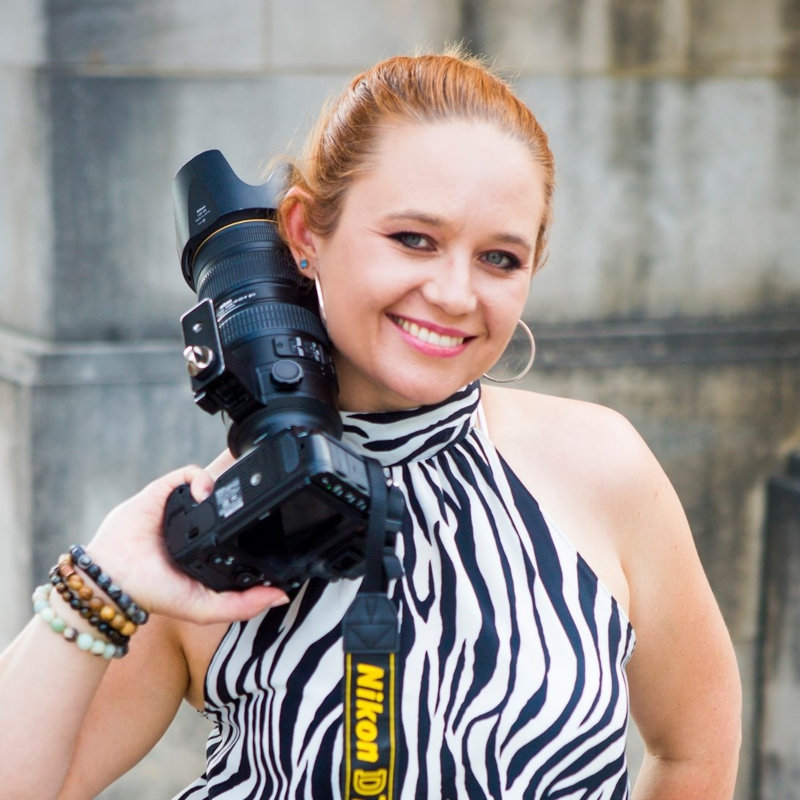 RING SHOTS WORKSHOP ADD-ON:  1 HOUR
10:00 – 11:00 am (starting time may slightly change), the price is included with the main event, be sure to include this COMPLIMENTARY ADD-ON to your cart to attend.
Have you seen other photographers' ring shots?
Do you want to make images that are fit for a jewelry store ad?
Join Styled SHOOTS by Southern Bride's Charleston event and learn from Danielle Brown Photography's "Elevating your Ring shots," where she will teach you how to level up your ring photography
Topics discussed and demonstrated:
How to "pose" the rings (including the sneaky stuff that we photoshop out).
Settings we use and focus tips for the prettiest diamonds/precious stones.
What I use to style the rings and light them on a wedding day or engagement shoot.
Why I take a ring shot for each of my weddings, engagement shoots, and surprise proposals.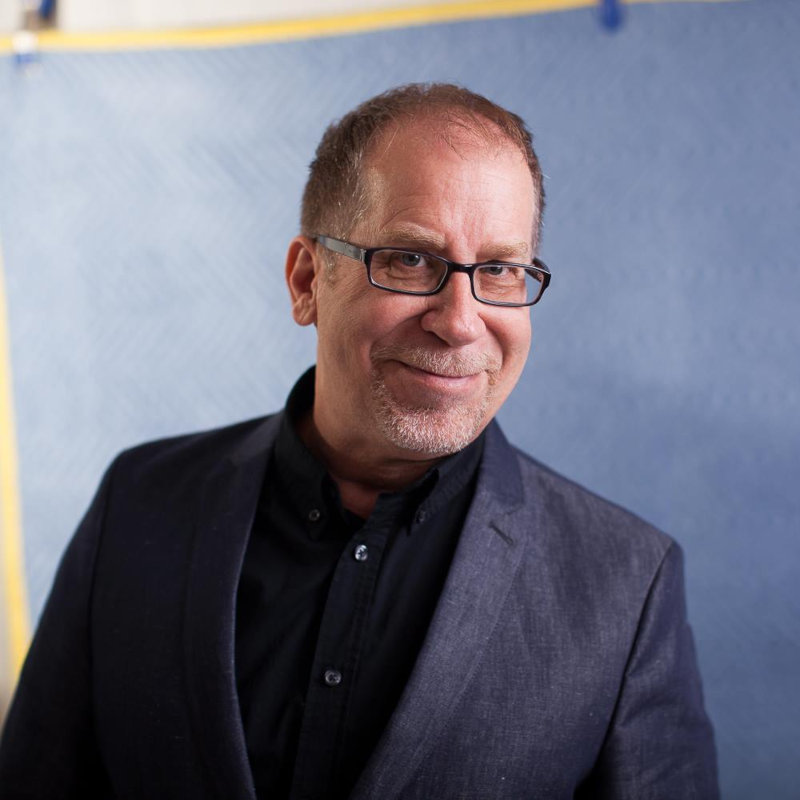 LIGHTING TECHNIQUES WORKSHOP ADD-ON: 1 HOUR
8:00 – 9:00 am (starting time may slightly change), the price is included with the main event, be sure to include this COMPLIMENTARY ADD-ON to your cart to attend.
Michael will be presenting his photography lighting techniques in our upcoming workshops. Even though todays photographers love shooting in natural light, having the ability to use flash is vital for wedding photography. For this workshop Michael will demonstrate off camera flash techniques and ambient flash techniques to help photographers. Simple one light setups for detail shots, ambient light art portraits, and mastering food photography will be the focus of the workshops.
Michael has an amazing career as a commercial photographer spanning the last 20 years. Michael is the staff editorial photographer for Southern Bride Magazine, where he has traveled with their fashion team to locations from Jamaica, Puerta Vallarta, Mexico, Key West, New Orleans, and more. He's celebrating his 15th year with the magazine as the bridal fashion photographer.
Today Michael is a successful commercial photographer, working on dozens of high-end projects. He's photographed such names as Lauren Alaina, Dierks Bentley, and The Blind Sides, Leigh Anne Touhy. From national branding projects with Fortune 500 companies to movie still photography, architectural photography, to magazine editorial features.
Michael also mentors photographers helping them pursue their dreams in photography. He's written several books on photography techniques and teaches workshops helping photographers with their careers.

Here is a little bit about the three locations you will be shooting:
THE CEDAR ROOM
The Cedar Room at Mercantile and Mash, located in the celebrated Cigar Factory, is an open and airy space featuring historic wood columns, hardwood floors, and original elements of the circa 1881 building. The walls consist of rustic brick and floor-to-ceiling windows that reveal a view of the architecturally acclaimed Arthur Ravenel Jr. Bridge.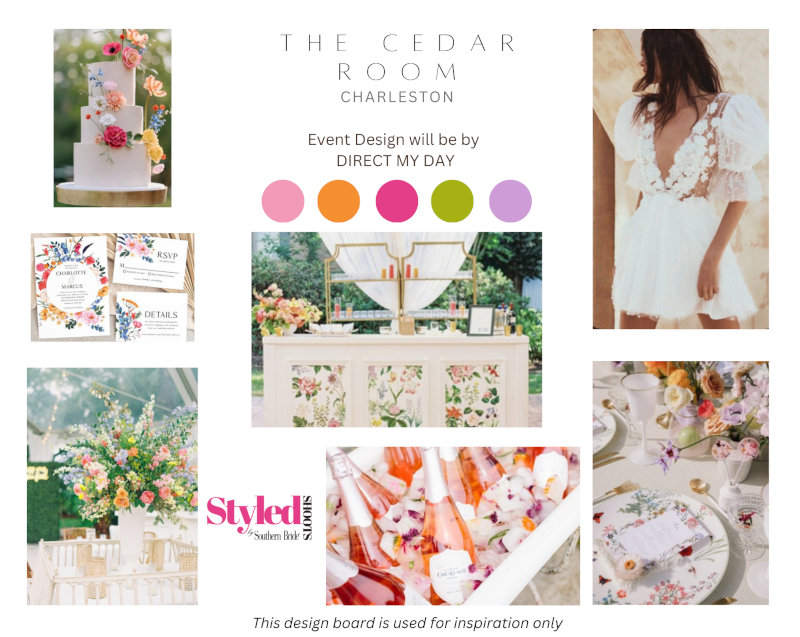 The Gibbes Museum of Art
The Gibbes Museum of Art enhances lives through art by engaging people of every background and experience with art and artists of enduring quality by collecting and preserving art that touches Charleston, creating a beautiful canvas and backdrop for special events such as weddings.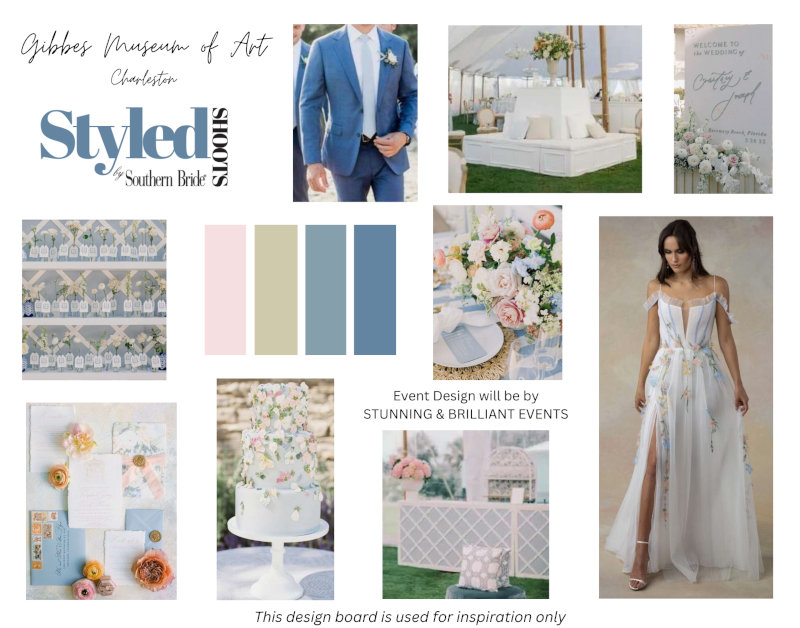 MILLS HOUSE
Located in Charleston's vibrant downtown. A half a mile from King Street, Rainbow Row, Charleston City Market, and Joe Riley Waterfront Park. The College of Charleston is a ten-minute drive, and The Charleston Museum is a mile away.  The Iconic pink hotel is home to historic wedding venues—dripping with endless Southern charm. Their unique event spaces span from beautiful ballrooms to gardens in bloom, from antique fountains to stunning pool terraces.