Nashville, TN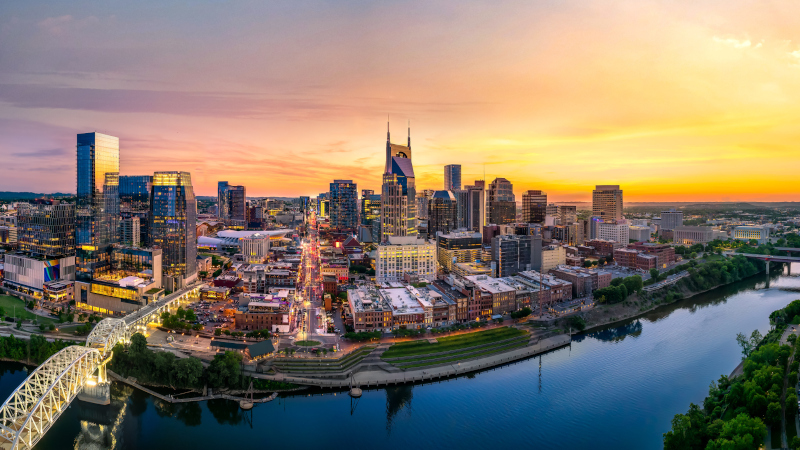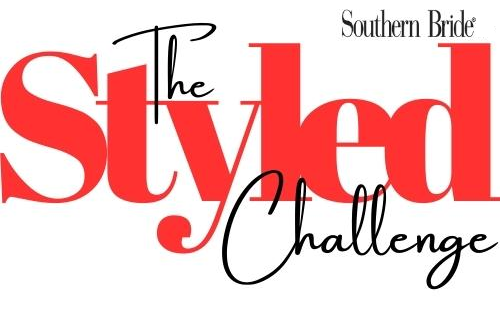 APPLICATION DEADLINE: TUESDAY, NOVEMBER 7, 2023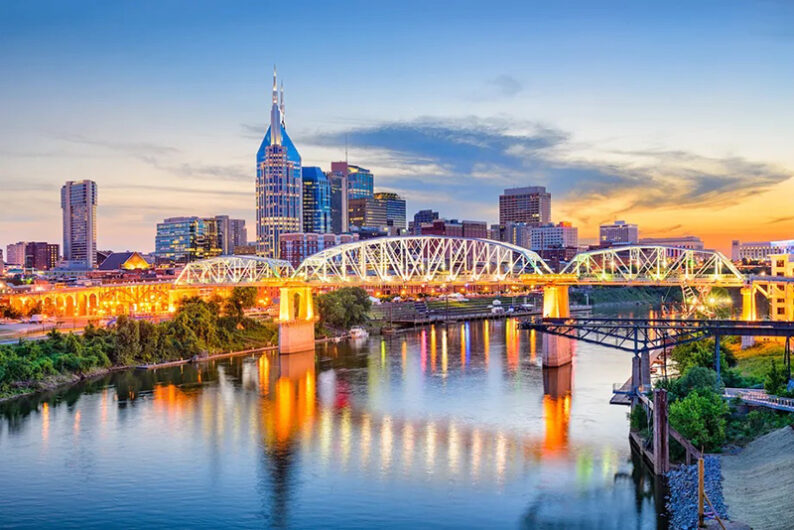 Known as "Music City," Nashville boasts a unique blend of rich cultural heritage,
an exciting music scene, and a thriving culinary landscape.
And what better place to have the wedding of your dreams!
The Styled Challenge team traveled to Nashville to tour many beautiful wedding venues.
Our goal is to curate a high-end yet diverse selection of venues that showcases the diversity of Nashville.
We hand-picked the following locations, knowing they embody some of the most upscale and stunning locations Nashville offers:
The Country Music Hall of Fame and Museum, and The Four Seasons Hotel Nashville.
We invite you to apply for The Styled Challenge, which will take place on
Monday, January 15, 2024, in Nashville, TN.
(Set up will be on January 14, 2024)
This event is a platform to showcase your team's creative talents. You will create a theme and be assigned a venue. As part of the challenge, you will style three design areas and a flat-lay, bringing to life a fictional high-end couple's wedding story through elevated, elegant, and out-of-the-box creative designs. Photographers participating in Styled SHOOTS by Southern Bride will photograph your designs. Your team is guaranteed publication in Southern Bride Magazine, SouthernBride.com, and social media posts on Southern Bride, Styled SHOOTS by Southern Bride, and The Styled Challenge by Southern Bride platforms.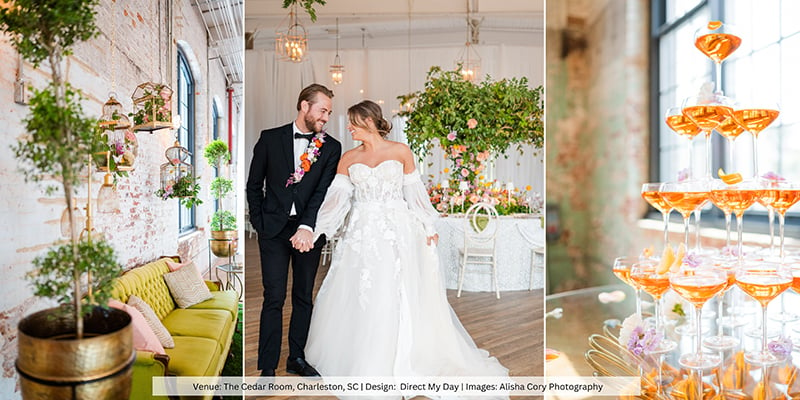 On the evening of January 15, there will be a "Wrap Party" and Awards Ceremony where Southern Bride will name the winning design team. Everyone will be guaranteed publication and receive all images from the photographers to use for marketing purposes (photo credit must be included on all postings and ads). The winning team members will receive The Styled Challenge Winner badge, and each participating team will also receive The Styled Challenge Ambassador badge.
I. The Styled Challenge Agreement
    Please read the following rules and guidelines for The Styled Challenge.
There is NO CHARGE for participating in The Styled Challenge; however, you and your team are responsible for all your design expenses.
Before submitting your agreement, ensure that your team is chosen and committed.
You and your team MUST be within a drivable market of the event location.
You will be required to design three different spaces within the designated venue:
1 primary anchor space (ex: ceremony/reception), 2 support spaces (ex: bar set-up, (think – groom's 'getting ready room, champagne/drink tower, unique seating chart, etc.)) in different 'well-lit' areas of the venue, and 1 flat lay (ex: bridal/groom's flat lay, invitations, jewelry, shoes, veil, flowers, etc.) that ties your theme together. This is a fun place to get creative.
Your team will be responsible for the set-up and breakdown of your design spaces.
There is no breaking down early – this is cause for automatic disqualification.
We will compile and share a list of tags for the entire team and all photographers for posting with credit. Please ensure that each of your team members fills out the form (share this link) so that EVERYONE gets credit for their work when it comes time to post on social media and digital publications. We want this to be a WIN WIN WIN for everyone!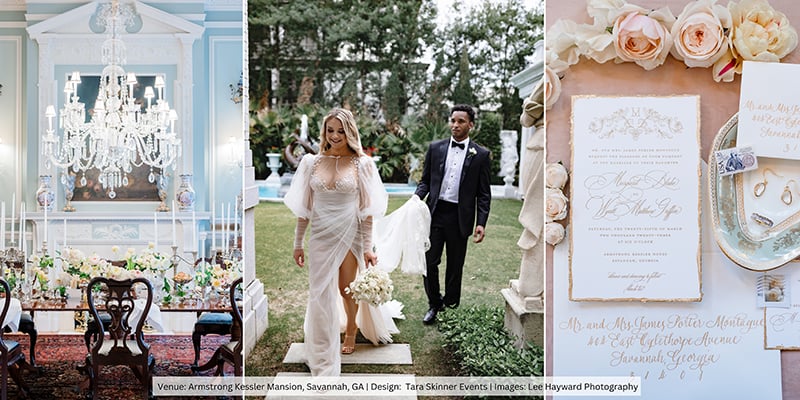 II. Upon invitation to participate as a chosen Wedding Designer in The Styled Challenge competition, the following must be submitted within 3 weeks to styledchallenge@southernbride.com by the Team Leader:
A design mood board with a brief description of your design, 50-100 words
A headshot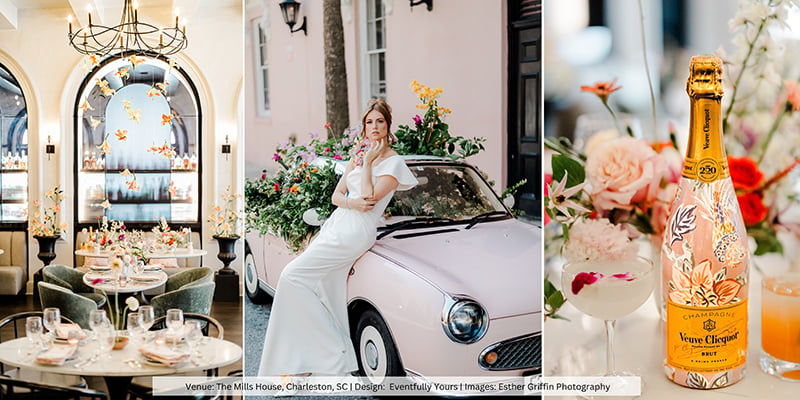 III. What will the Judges be looking For?
MINDSET! This styled shoot must not be your typical one. Challenge your creative self and get your team excited and involved. Think out-of-the-box and create something you have always wanted to do. This is your time to shine!
When someone walks into the room/space, the first thought that should come to their mind is "WOW."
Ensure that you have at least three tables set up for the best depth of field for photographs on tablescapes.
Details are essential, and brides love them, so get creative.
Also, consider additional details like specialty runners or aisle enhancements for the ceremony to lend a visual/theatrical boost. Use your venues and get them involved. Many venues have items you can use out of ease and budget.
APPLICATION DEADLINE: TUESDAY, NOVEMBER 7, 2023

The Coveted, Custom, Hand-Painted Design Winner Trophy
TEAM AWARDS
Overall Best Design Award
This design team will be recognized and awarded for their exceptional work. Their "over-the-top" designs will elicit a sense of amazement, showcasing their attention to detail and dedication to crafting a perfect balance throughout.
Southern Socialite Award
This exciting award will be decided through a Facebook Live event, where viewers can vote for their favorite design on Facebook and Instagram. The design with the most votes will win…
Trendsetter Award
This award demonstrates innovation, trends, and unconventional ideas and details.
Lasting Impression Award
This award acknowledges details that make an exceptional guest experience that is most memorable.
INDIVIDUAL CONTRIBUTION AWARDS
Mr/Miss Lovin' Spoonful Award
The winner of this award is celebrated for their exceptional sugar artistry, renowned for creating elaborate and confectionary art.
Bespoken Billet-Doux Award
This award signifies a one-of-a-kind, artistic, and sophisticated custom stationery suite.
Flatlay Luxe Award
This winner perfectly embodies the overall theme by skillfully bringing together all the details in a beautiful display.
Blooms Master Award
This winning florist has shown skillful artistry and an unwavering passion for blooms.
Strut Your Stuff Award
An Award for the Most Dynamic Model – Photographers' favorite nominee, this award celebrates the model who isn't afraid to showcase their flair through movement and interaction.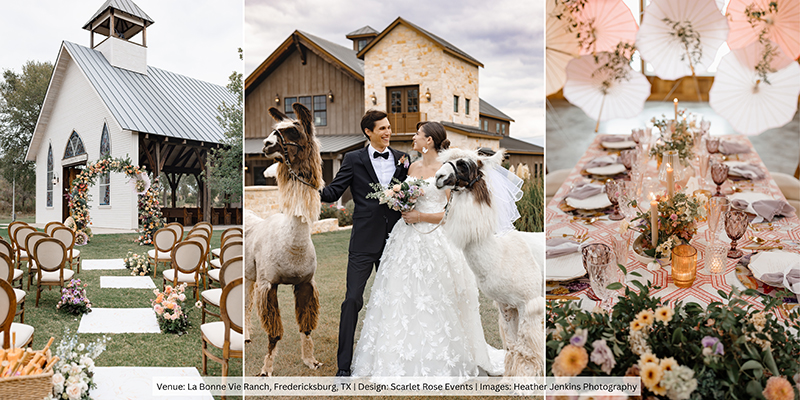 YOU WILL RECEIVE ADDED PROMOTIONAL VALUE
PRE-Event – advertising promoting the event/designers/venues/mood boards on Pinterest, Instagram, Facebook, and Digital ads in addition to all of Southern Bride's digital media outlets
During the event – Facebook LIVE event interviews with designers and showcasing the design spaces for viewership voting
During the Event – Social media postings from vendors, photographers, and Southern Bride
Post Event – Video Series on The Styled Challenge will include designer interviews and scenes from the styled set-ups, ending with an awards ceremony. Southern Bride YouTube Channel.
Post Event – Social media postings from vendors, photographers, and all of Southern Bride's social outlets, including a special category on Pinterest.
Post Event – Digital coverage on each styled design on SouthernBride.com
Post Event – Images will be used repeatedly in various content on SouthernBride.com and Southern Bride's social outlets for several months.
APPLICATION DEADLINE: TUESDAY, NOVEMBER 7, 2023
All of the Designer Teams have been selected.
Please keep an eye on the calendar for future events in the AUSTIN area.