Nashville, TN
January 15, 2024 @ 8:00 am

-

7:30 pm

CST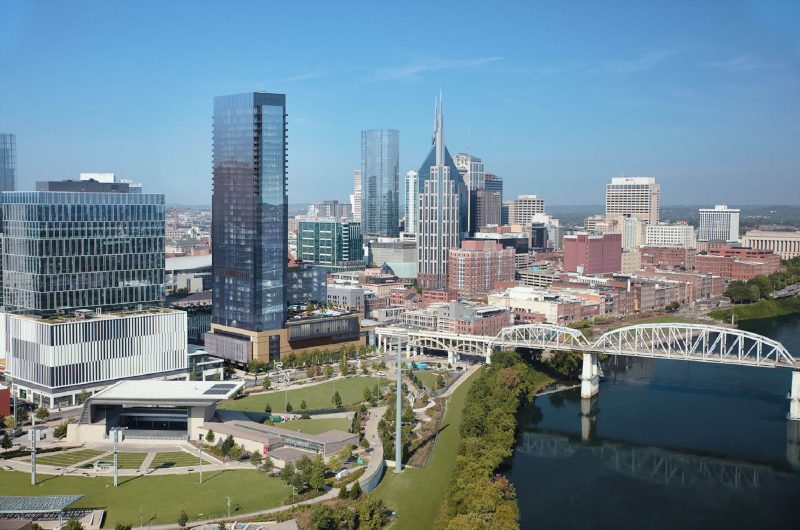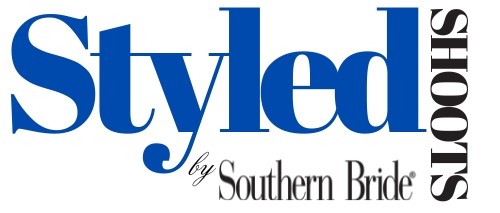 Join Styled SHOOTS by Southern Bride For a Styled Shoot and Workshop at 3 Luxurious Locations in Nashville, TN
KNOWN AS "MUSIC CITY," NASHVILLE BOASTS A UNIQUE BLEND OF RICH CULTURAL HERITAGE, AN EXCITING MUSIC SCENE, AND A THRIVING CULINARY LANDSCAPE.
AND WHAT BETTER PLACE TO HAVE THE WEDDING OF YOUR DREAMS!
Three of the Most Sought-After Venues = Three Distinct Portfolios
INCLUDES EDUCATIONAL WORKSHOPS AND "THE WRAP" NETWORKING AND DESIGN AWARDS CEREMONY
Monday, January 15, 2024
8:00 AM – 7:30 PM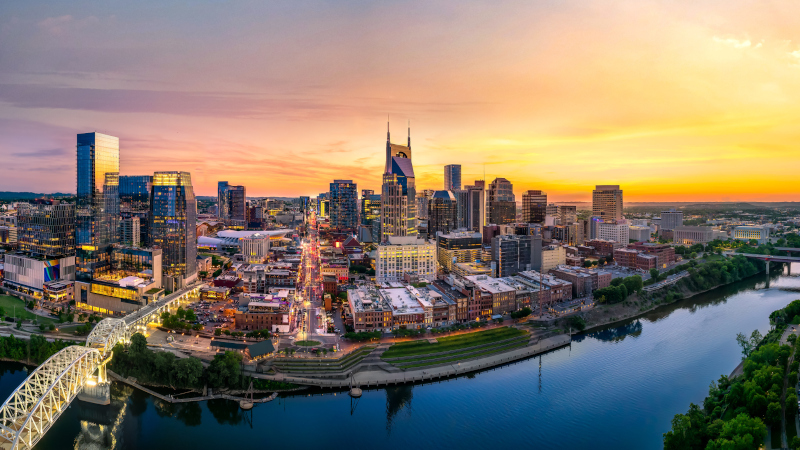 THIS WILL BE A "STYLED CHALLENGE" PHOTO SHOOT.
The Styled Challenge is a competition between design teams for the BEST overall design, meaning you get elevated design spaces to shoot.
WHAT YOU CAN EXPECT:
Three luxurious and unique Nashville venues
Each venue will include (3) stylized theme-designed areas and a flat lay, designed by some of the area's most sought-after wedding designers and their teams – they will be competing for the BEST design in The Styled Challenge – you will see these talented teams get uber-creative with elevated designs – Design boards coming soon!
You will have 90 minutes of shooting at each venue
Models will be provided at each venue
Courtesy transportation will be provided between venues
Guaranteed small groups of no more than 12 at each venue, which will be divided into smaller groups of 4 for each design area
(2) Complimentary Educational Workshops to learn from industry professionals – Details coming soon
After the shoot, join us for "The Wrap Party" and Design Awards Ceremony to meet the designers and network with fellow wedding industry professionals – specific time TBD
Times:  8:00 am – 7:30 pm
PRICING:
YOUR PRICE BY NOVEMBER 22, 2023

$975 (A SAVINGS OF $275!)
YOUR PRICE STARTING NOVEMBER 23, 2023

$1,250 
Designer Storyboard Themes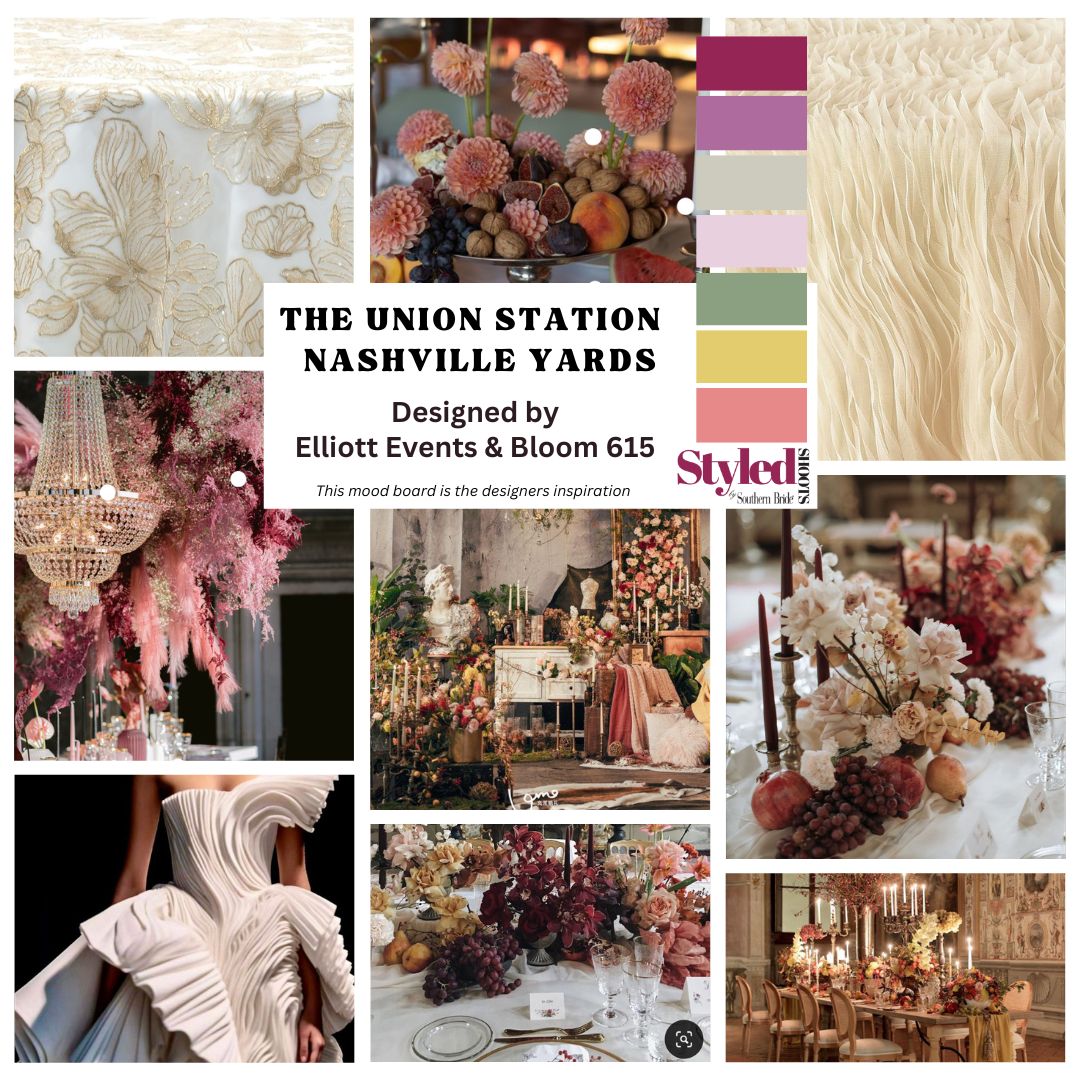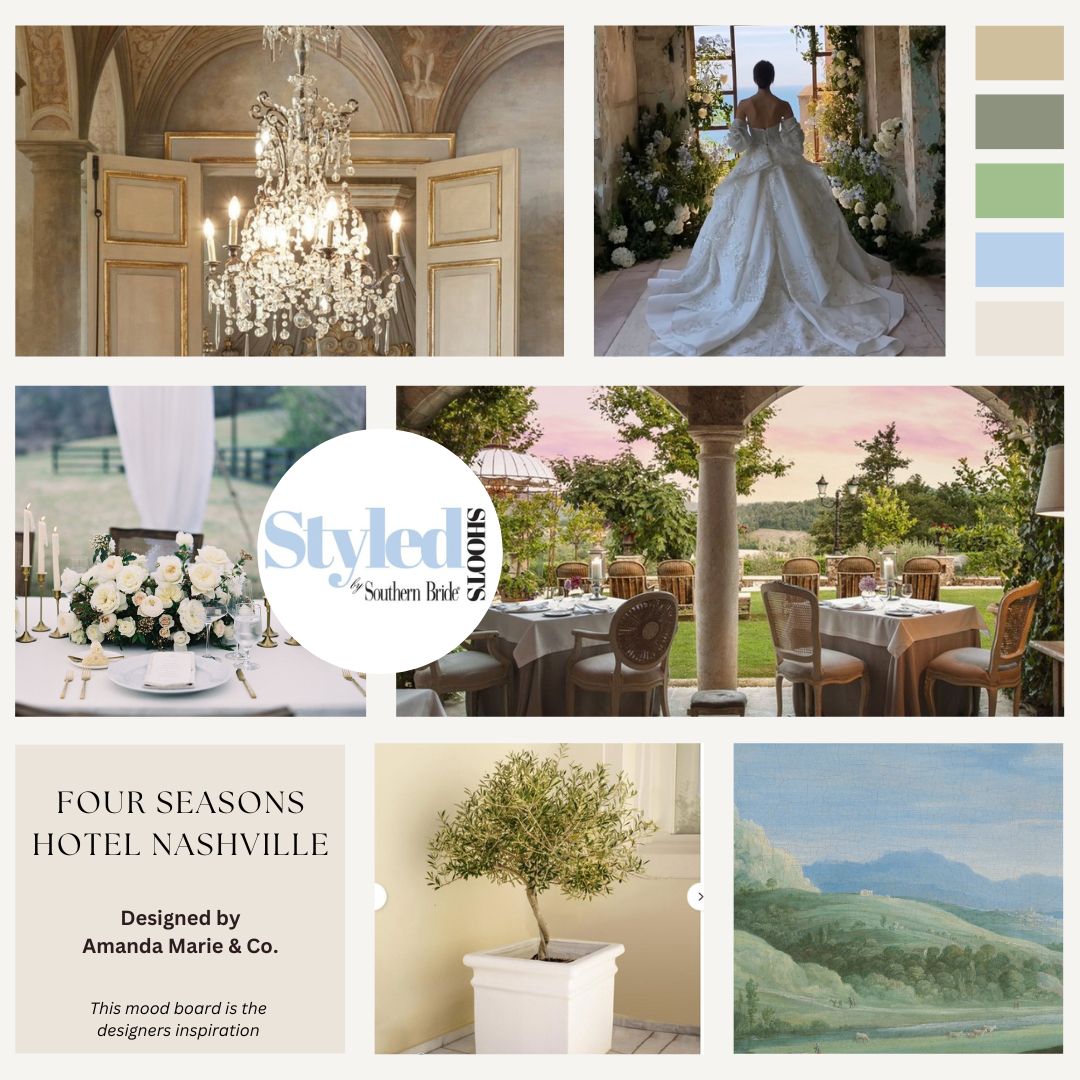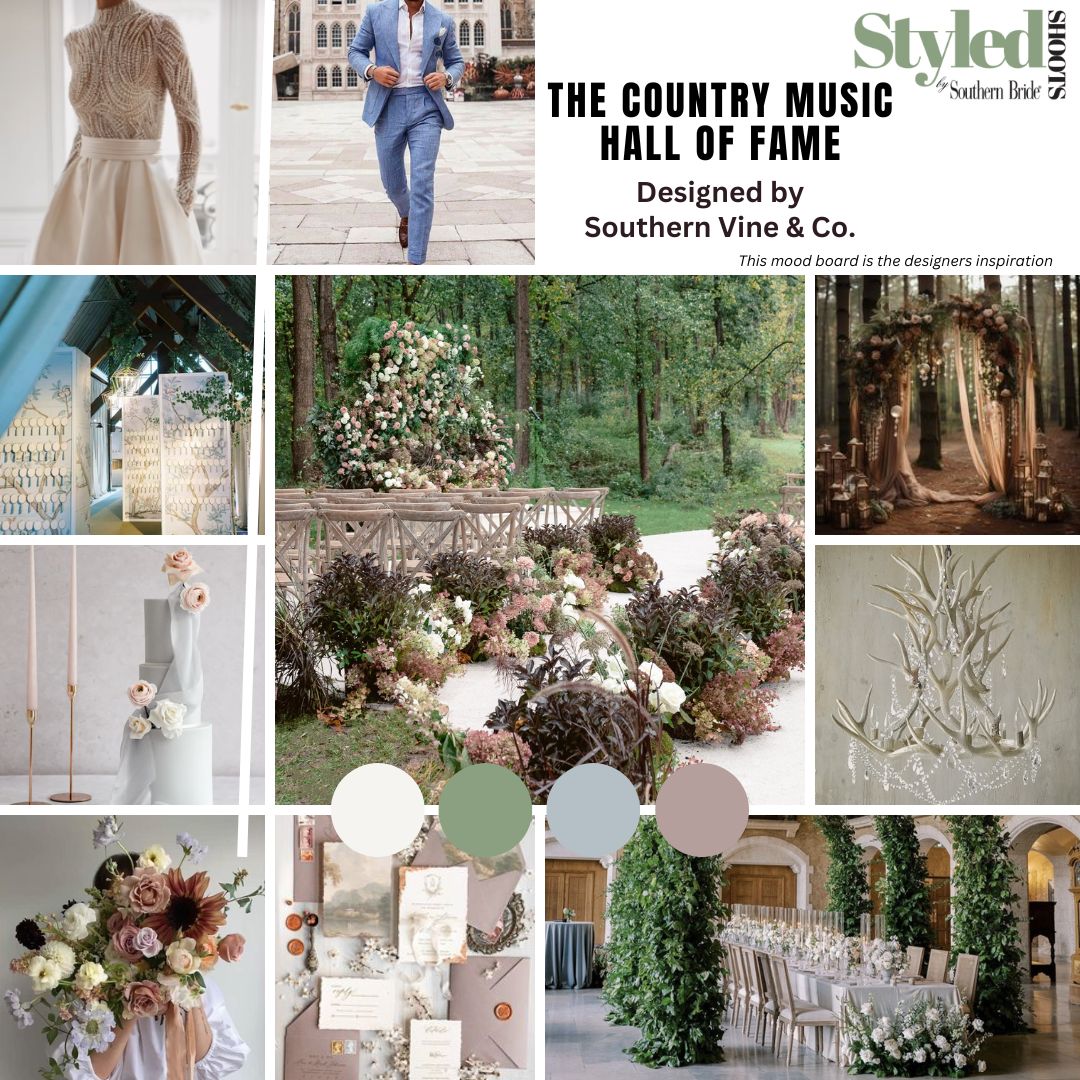 Complimentary Educational Workshops
WORKSHOP #1
"LET'S GET SOCIAL:  A SOCIAL MEDIA WORKSHOP" WITH SOUTHERN BRIDE'S SOCIAL MEDIA MANAGER – BAILEE ROSS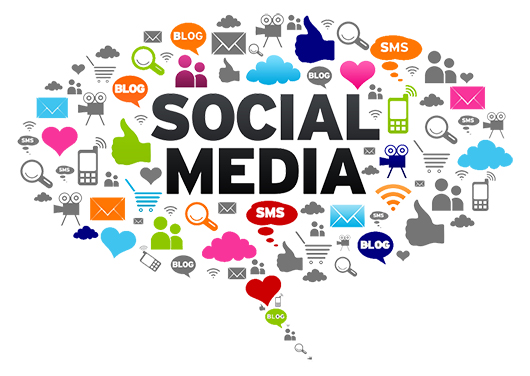 With a background in graphic design and photography, Bailee Ross has been Southern Bride's lead on all things social media since 2020. From visual to written content, she has helped businesses and nonprofit organizations set apart their brand in the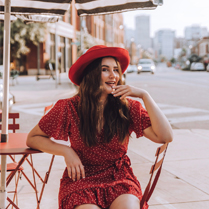 digital marketplace and expand their audiences. Though she's got the frequent travel bug and is currently kicking her boots up in the greater Boston area, but Bailee's heart will always be in her home state, Tennessee, where she graduated from the University of Memphis.
Follow Bailee on Instagram: @baileejross
8:00 am – Monday, January 15, 2024
45 to 60 minutes
Are you a wedding photographer ready to grow your business through the power of social media? Join us for an immersive and interactive workshop designed exclusively for the creative minds behind the lens. Whether you are a seasoned pro or just starting your online journey, we will discuss the latest Instagram and TikTok features and strategies needed to thrive in the ever-evolving world of social media marketing that will best showcase your work and attract your dream clients.
Workshop Highlights:
Track Trends to Boost Your Business: Learn how to identify the latest digital challenges and trending audio to create captivating and shareable content that showcases your unique style and personality, reaches new clients, and leaves a lasting impression.
Master Instagram Features: Unlock the full potential of Instagram Stories, Reels, and IG Lives to engage and grow your audience.
The Power of Collabs: Unveil the benefits of Instagram collaboration posts with your clients, other wedding vendors, and photographers
Maximizing your Analytics & Insights Data: Delve into the world of Instagram analytics to make data-driven decisions, track progress, and refine your strategy.
Open Q+A
WORKSHOP #2
"LIGHTING TECHNIQUES" WITH MICHAEL ALLEN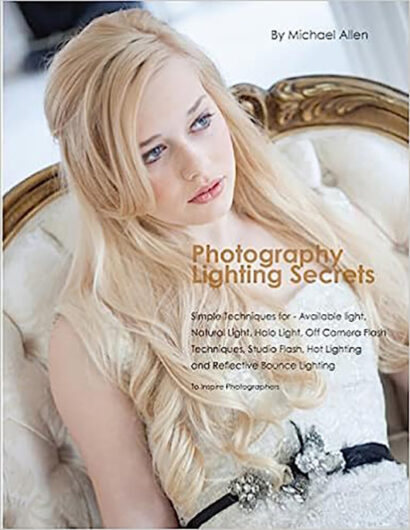 WORKSHOP
ADD-ON: COMPLIMENTARY
45 to 60 minutes
Michael will be presenting his photography lighting techniques in our upcoming workshops. Even though today's photographers love shooting in natural light, having the ability to use flash is vital for wedding photography. For this workshop, Michael will demonstrate off-camera flash techniques and ambient flash techniques to help photographers. Simple one-light setups for detail shots, ambient light art portraits, and mastering food photography will be the focus of this workshop.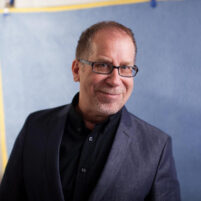 Michael has an amazing career as a commercial photographer spanning the last 20 years. Michael is the staff editorial photographer for Southern Bride Magazine, where he has traveled with their fashion team to locations from Jamaica, Puerta Vallarta, Mexico, Key West, New Orleans, and more. He's celebrating his 15th year with the magazine as the bridal fashion photographer.
Today Michael is a successful commercial photographer, working on dozens of high-end projects. He's photographed such names as Lauren Alaina, Dierks Bentley, and The Blind Sides, Leigh Anne Touhy. From national branding projects with Fortune 500 companies to movie still photography, architectural photography, to magazine editorial features.
Exciting Add-Ons For This Event
Best Photographer Competition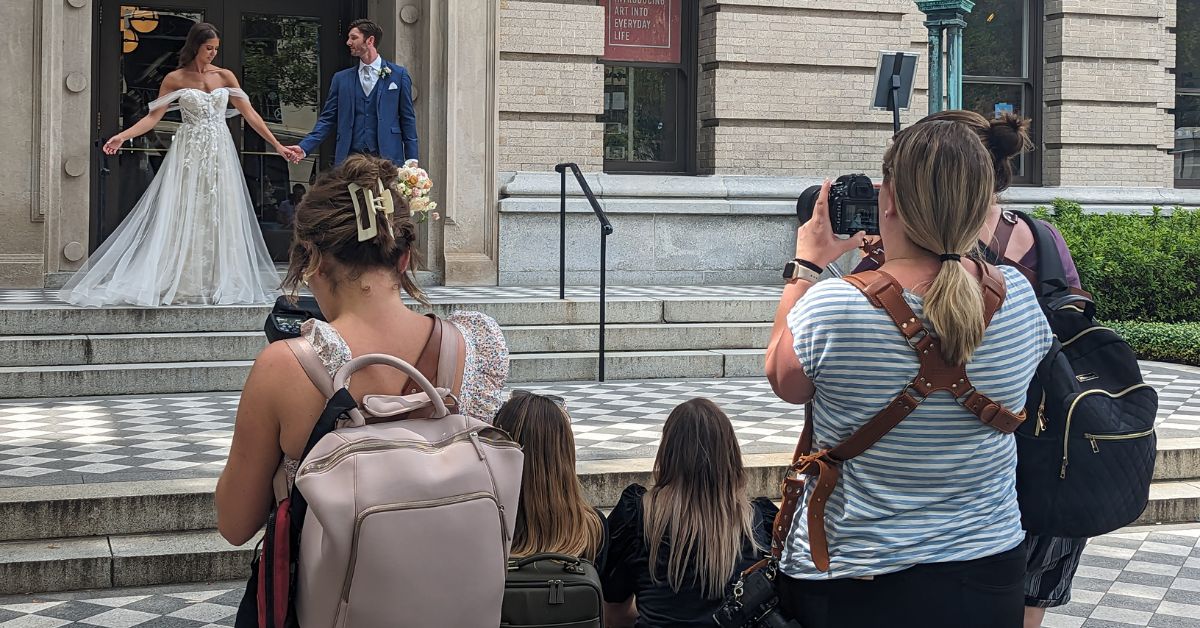 ADD-ON: $95
Compete to win a feature in Southern Bride Magazine, and on SouthernBride.com, and our Southern Bride social media properties including Instagram.  A Value of $1,200.00
There will be (3) winners, one from each venue.  As an accolade, each will be awarded an official Styled SHOOTS by Southern Bride BEST Photography Badge.
The winning photographers will be announced 4-6 weeks after the event via social media.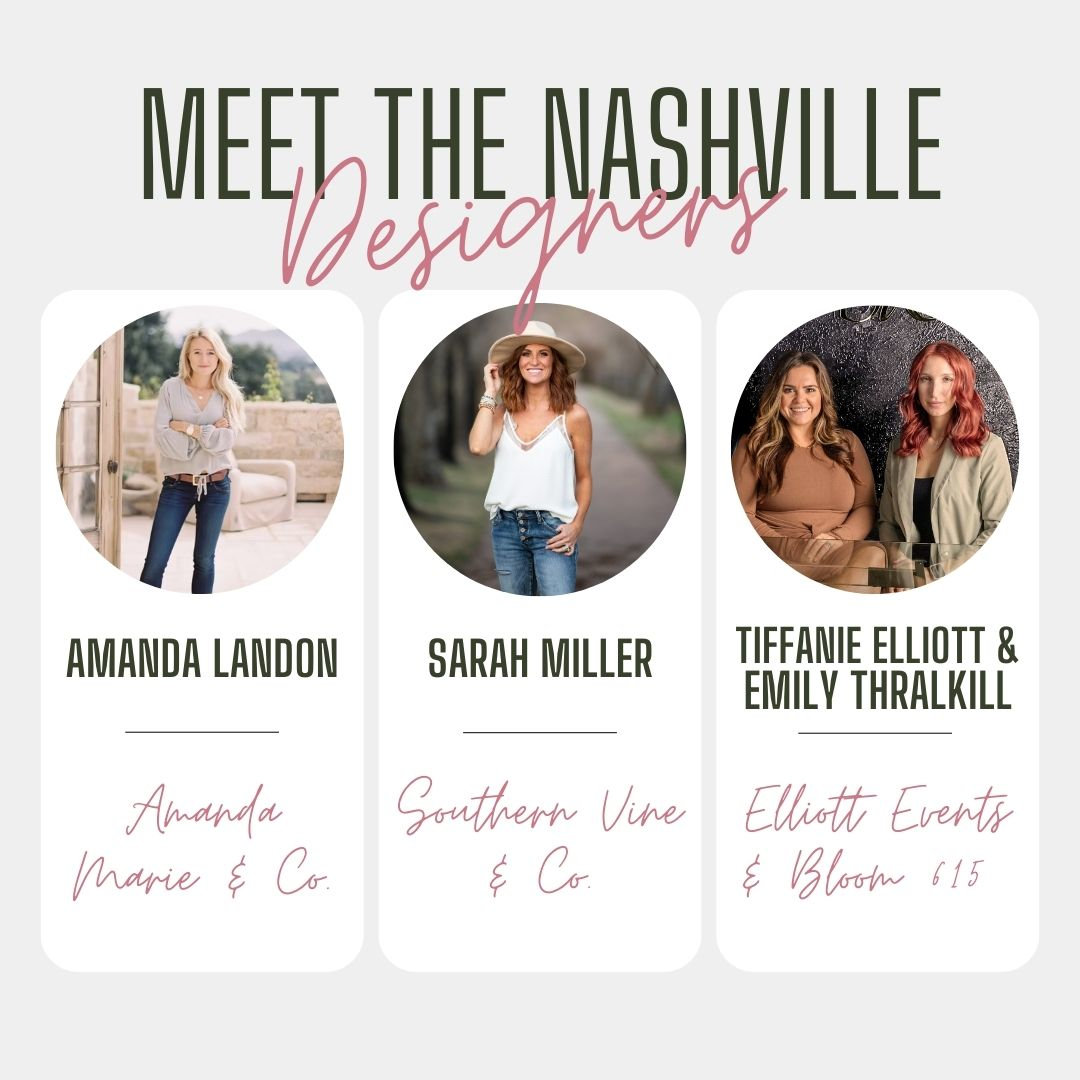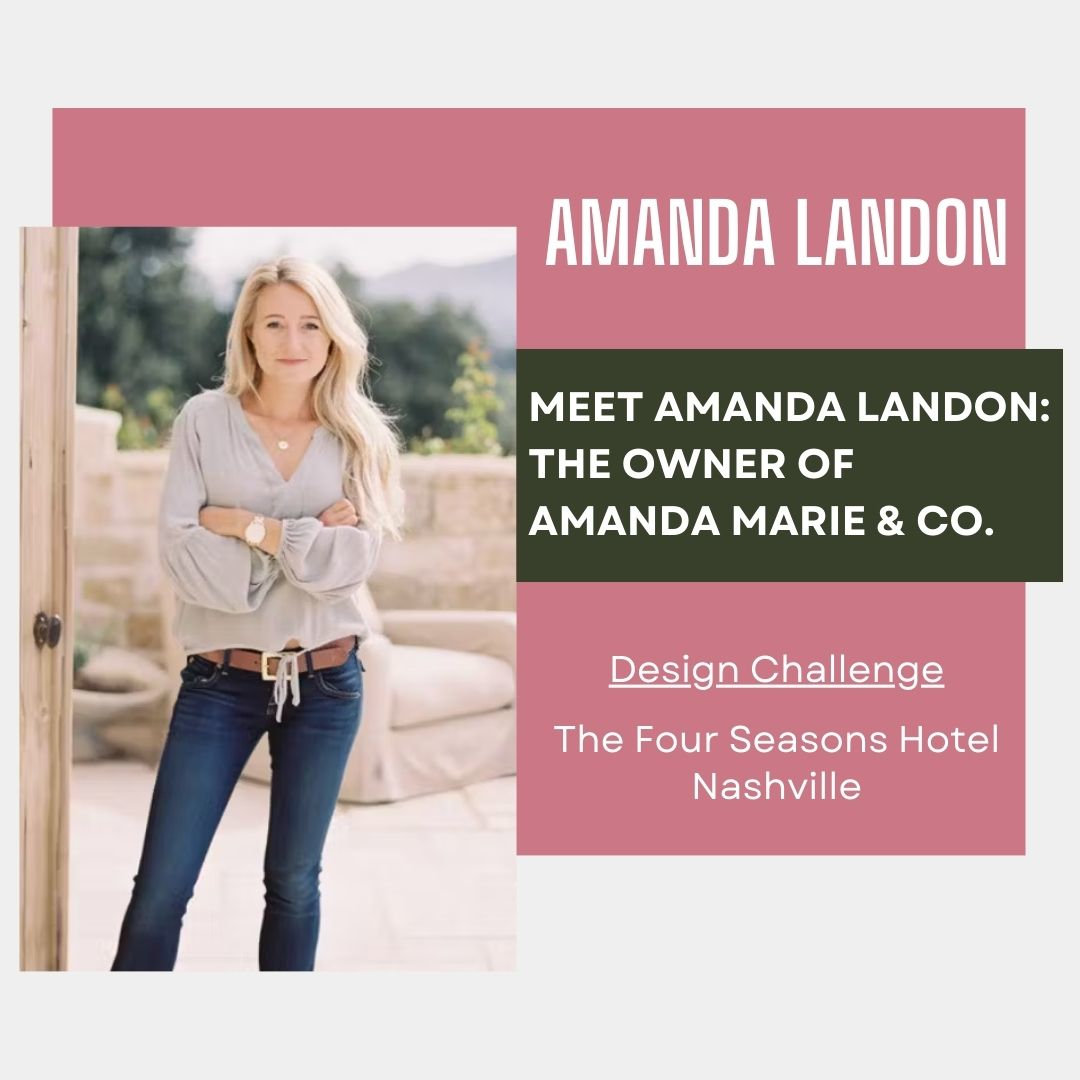 Amanda Landon, a Full-Service Event Planner, Designer, and Venue Consultant since 2013, brings style and sophistication to weddings and events of any size, maintaining a balance between contemporary elegance and timeless taste. Known for her intuitive and discerning approach, Amanda is dedicated to understanding each couple's unique personality, creating tranquil and delightful planning experiences, and ensuring every aspect of the wedding is an unforgettable and cherished occasion.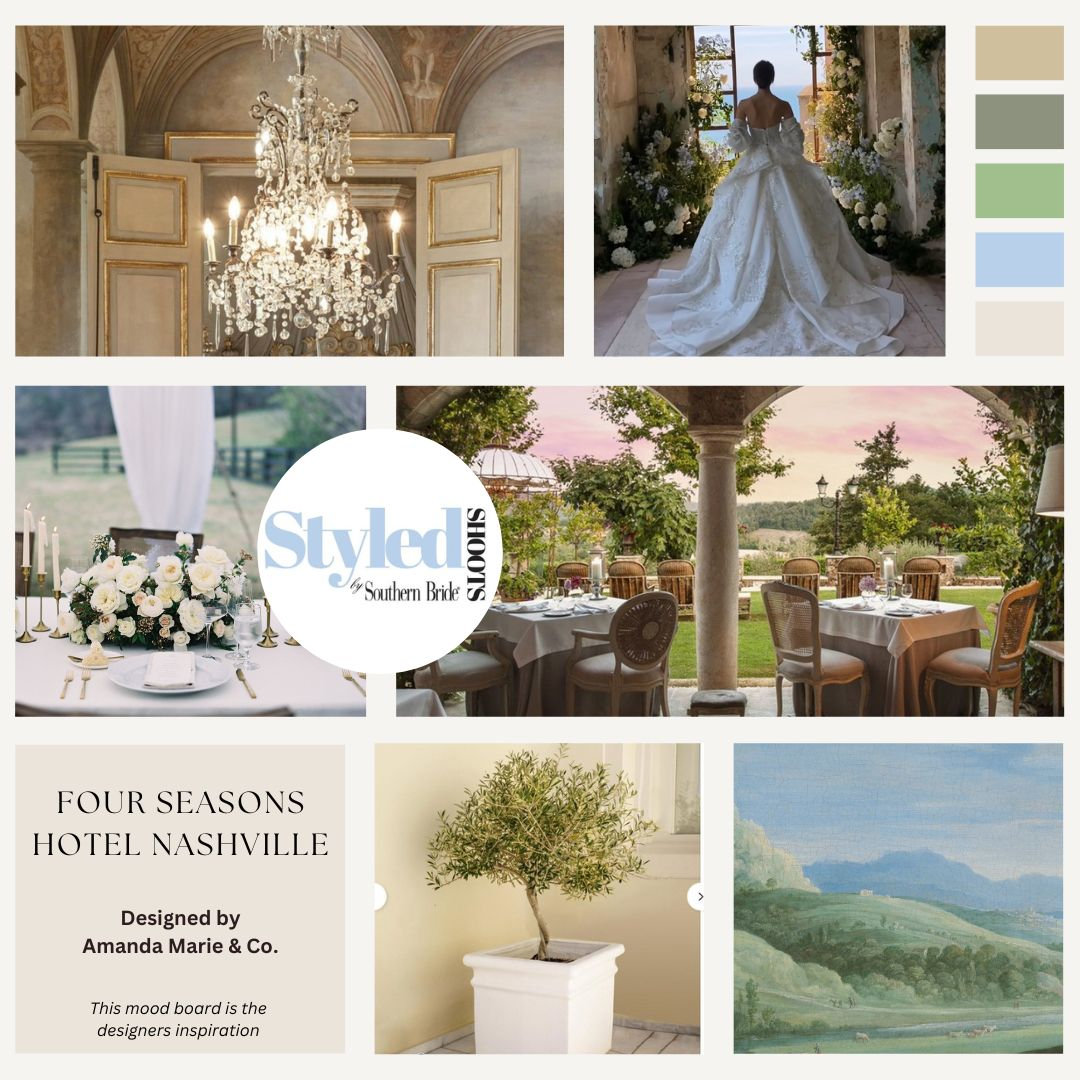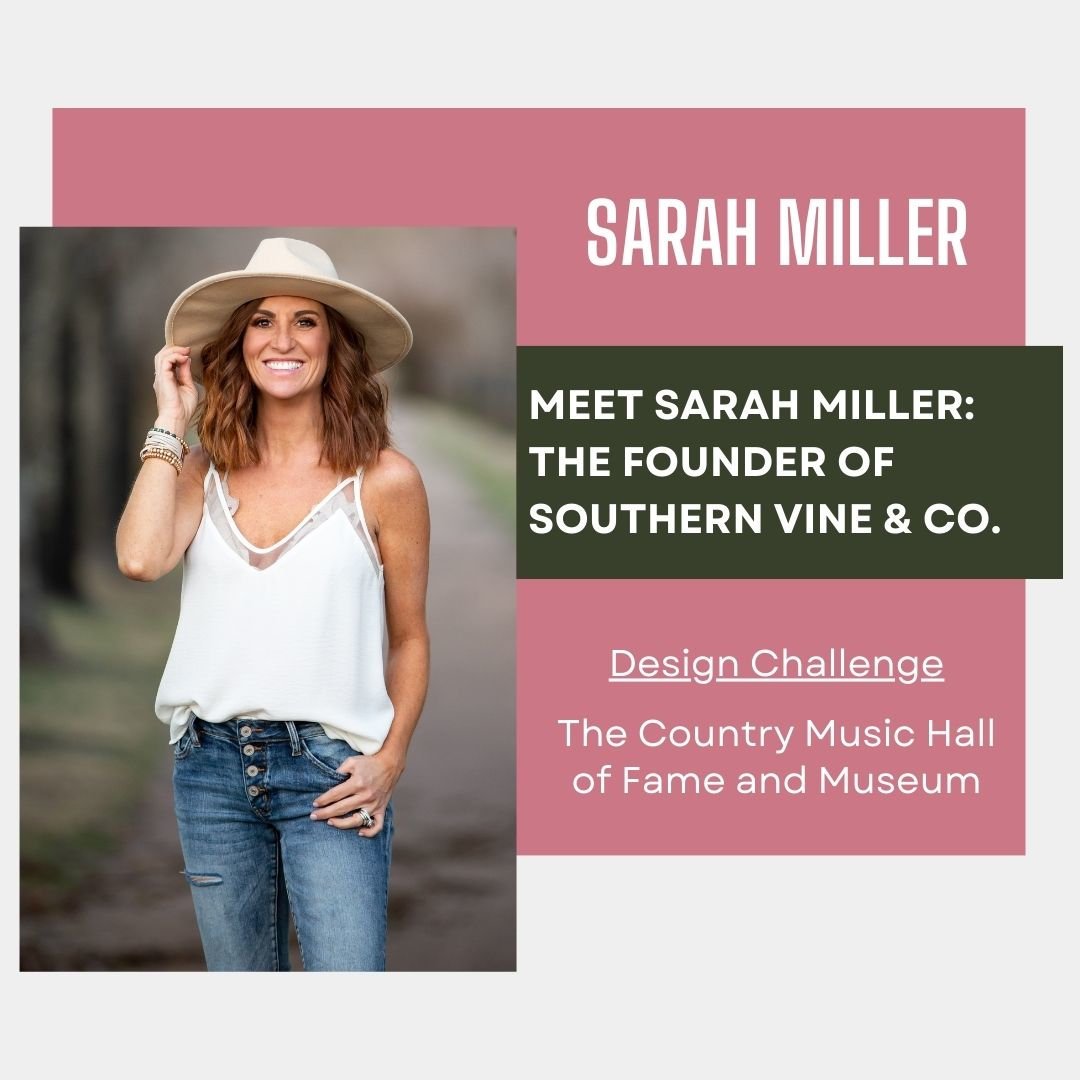 Sarah, the founder of Southern Vine & Co., brings her passion for crafting extraordinary weddings infused with lovely luxury and Southern hospitality. With a focus on building relationships and witnessing unique visions unfold, she emphasizes loyalty, hard work, and thoughtful dedication to each couple and their dream wedding.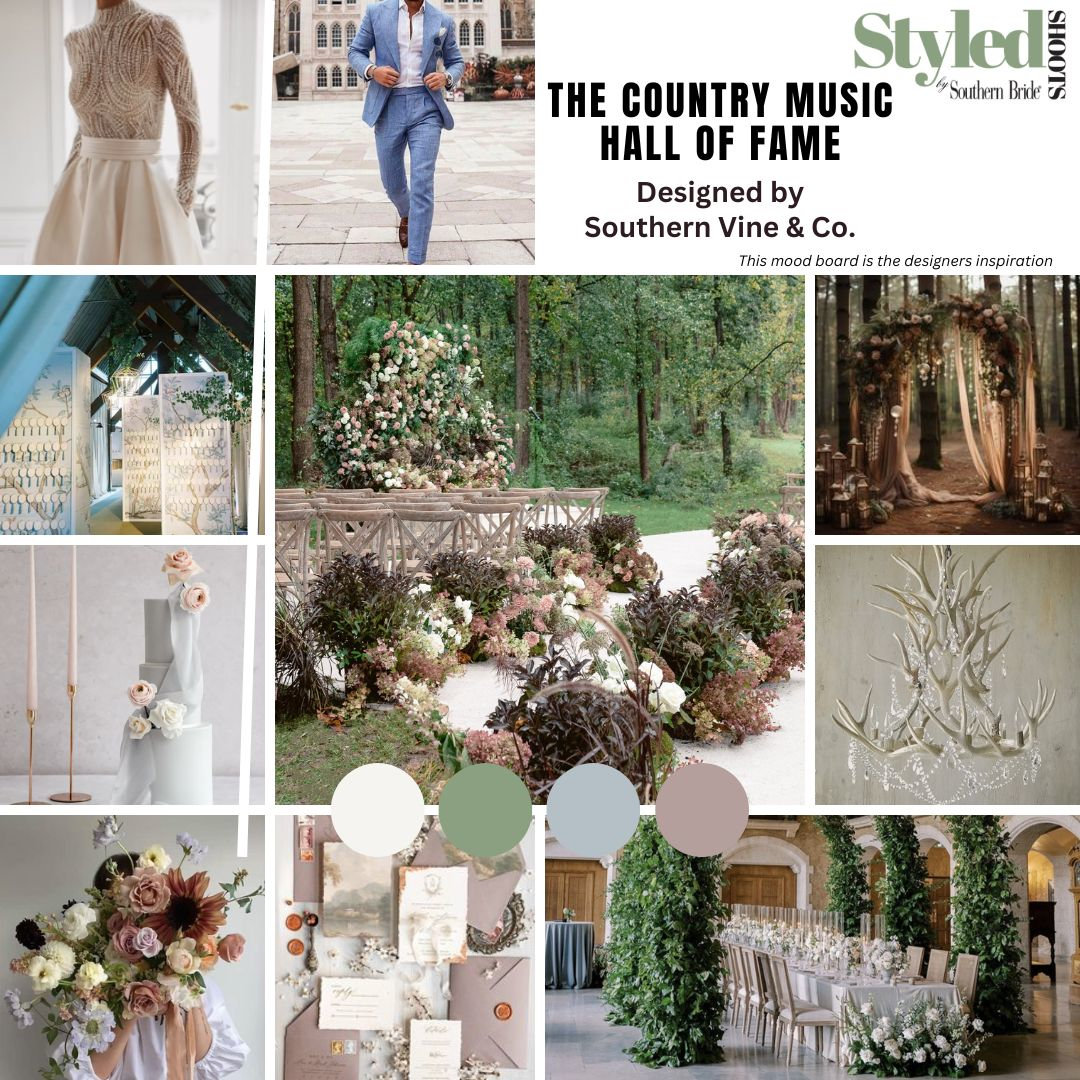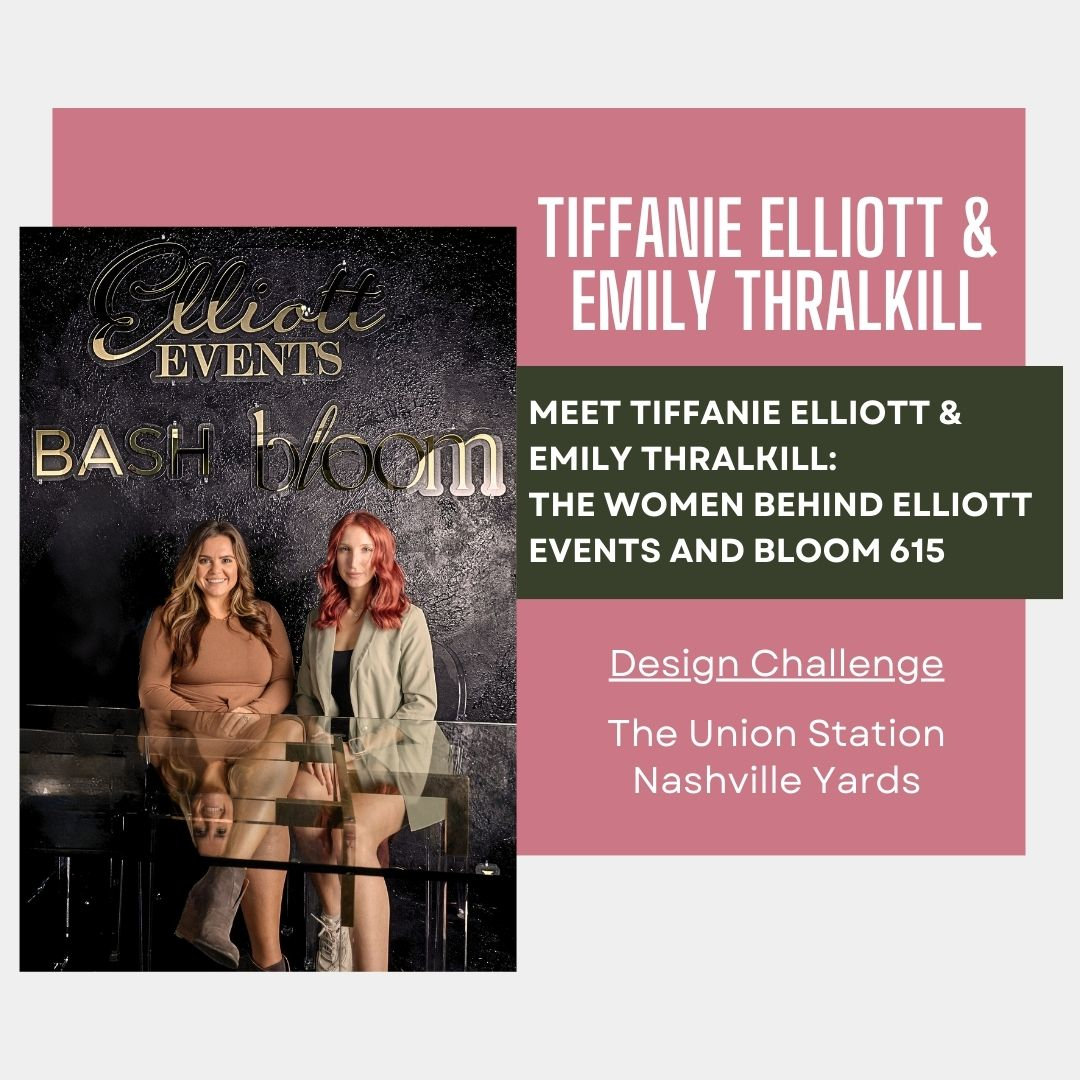 Established in 2006 by master planner Tiffanie Elliott, Elliott Events has risen to prominence as a leading Nashville planning agency for luxury events, adept at transforming unique visions into beautiful occasions. The agency offers a diverse range of services and includes sister brand BLOOM, the floral design division headed by Emily Thralkill. Rooted in a stress-free planning process and personalized service, Elliott Events and BLOOM are renowned for delivering excellence, lush designs, and flawless execution, emphasizing unmatched attention to detail. They specialize in creating one-of-a-kind, high-quality designs marked by signature elegance, originality, and grace, ensuring memorable events aligned with each client's unique theme and style.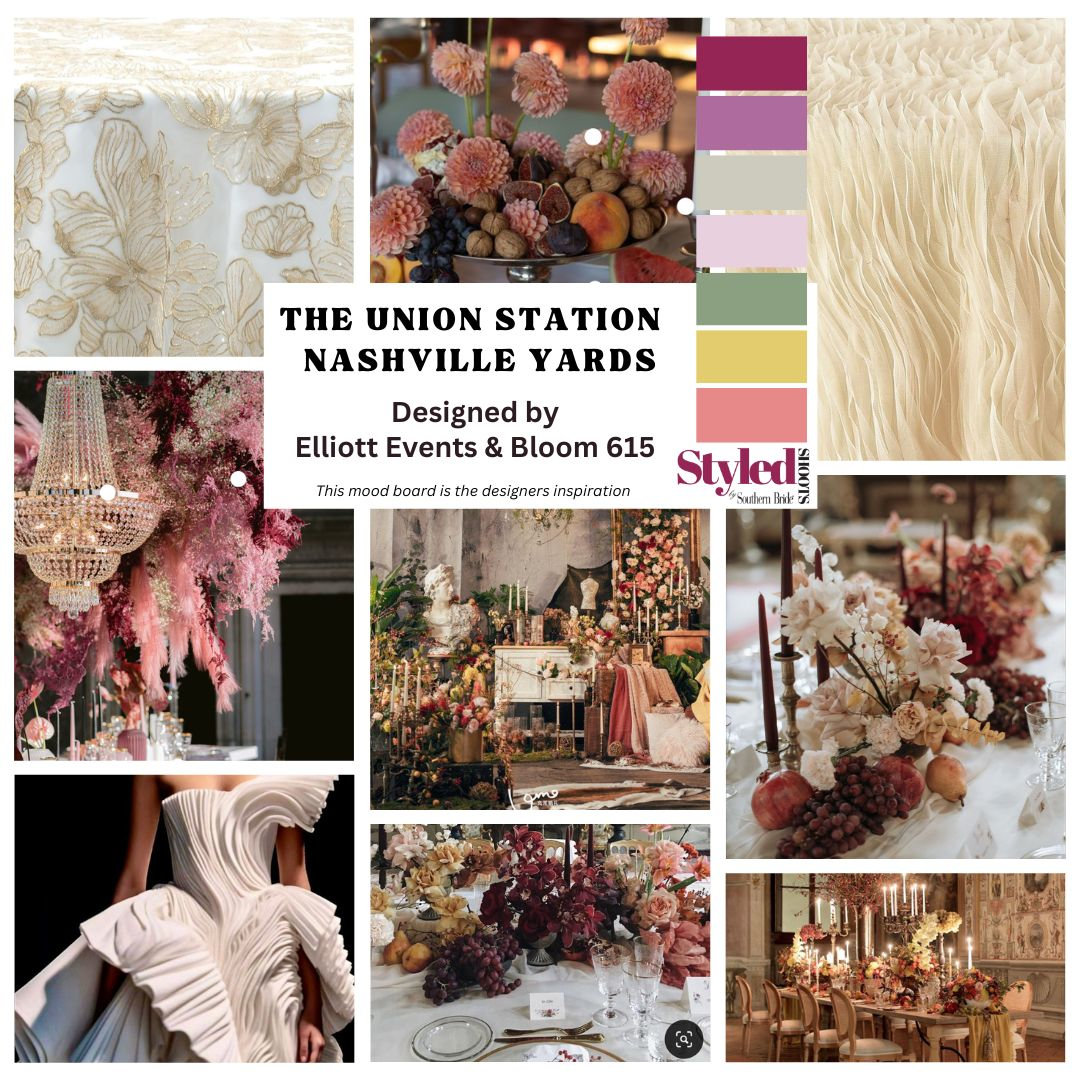 Below are the THREE locations you will be shooting:
Country Music Hall of Fame and Museum
An architectural marvel steeped in history, the Country Music Hall of Fame and Museum is also a unique Nashville venue for weddings, offering galleries brimming with music and sweeping views of the Music City skyline. Located in the flourishing SoBro arts and entertainment district, they're steps away from Lower Broadway's honky-tonks, boutique hotels, and superb dining.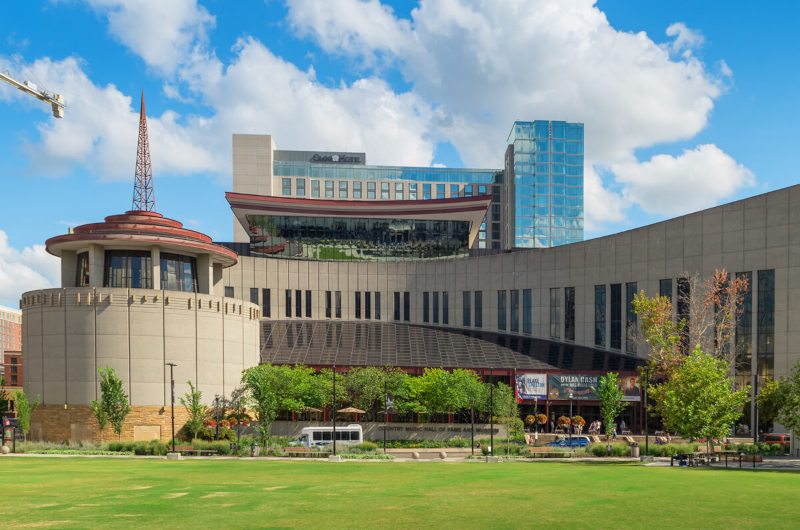 The Four Seasons Hotel Nashville
Four Seasons signature service meets classic downtown Nashville festivities meets Cumberland River views. The hotel stakes its claim to downtown with a prime SoBro location, complete with expansive riverfront views, the perfect backdrop for an elegant southern wedding.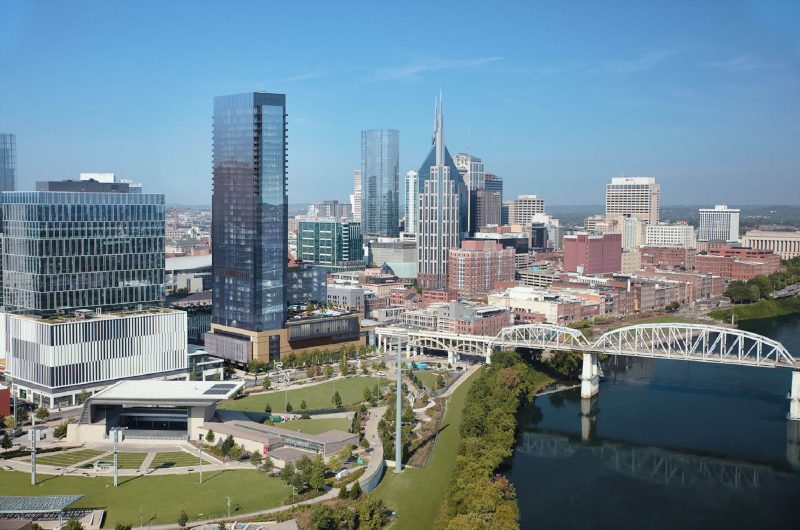 The Union Station Nashville Yards
The Union Station Nashville Yards is the city's signature historic hotel for modern-day travelers. Established in 1900, the former train terminal features grand architectural elements and original art that transports guests to a gilded era, while offering modern boutique accommodations and amenities that signal the hotel's timeless grace and enduring spirit.