He Said, She Said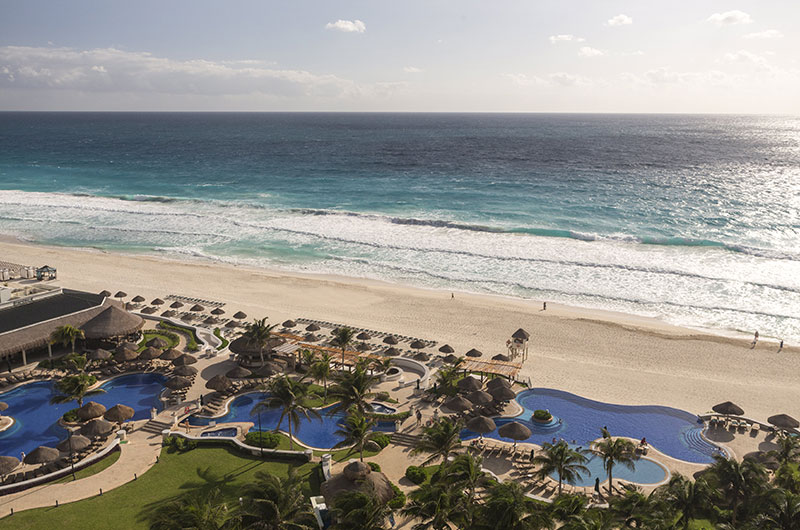 GET ACQUAINTED
The JW Marriott is a large, all-encompassing resort located on Cancun's exclusive eastern shore. The Marriott brand delivers through its five-star resort experience with full-service amenities to ensure that all your expectations are met with certainty. The JW Marriott wedding experts team together to create innovative and cultural experiences for you and your guests that will provide lasting memories. Location and convenience make this a viable location for all your wedding guests given any age with a seamless 10-minute commute from the Cancùn International Airport.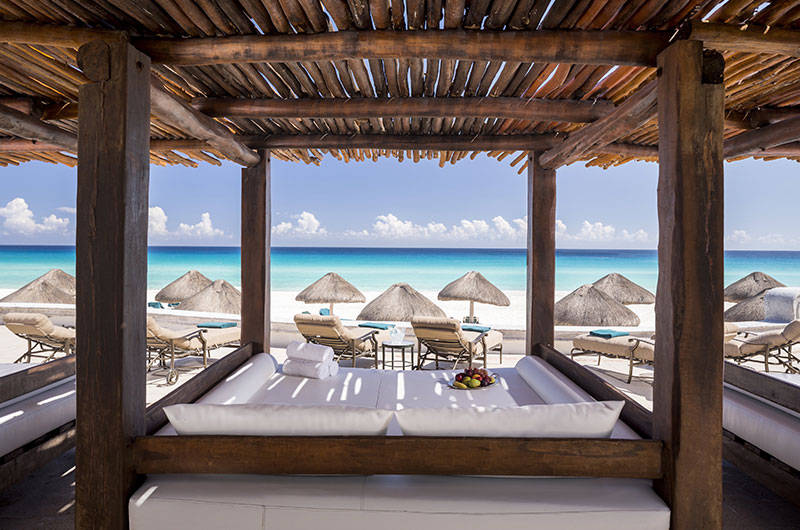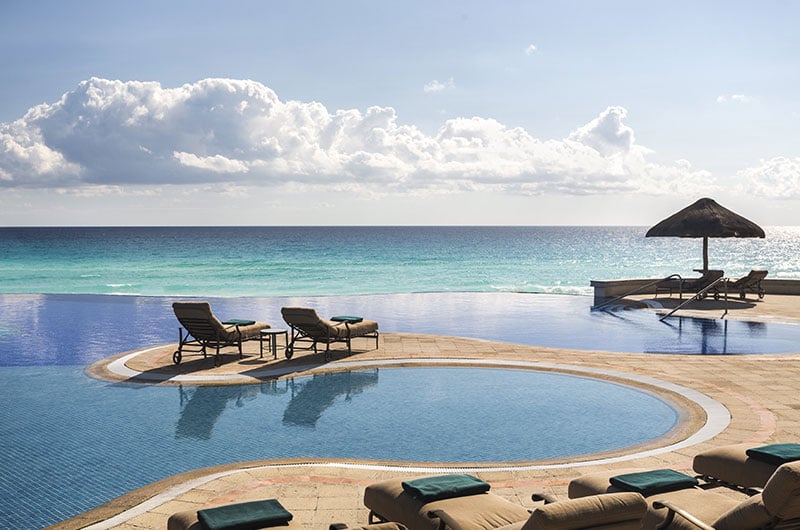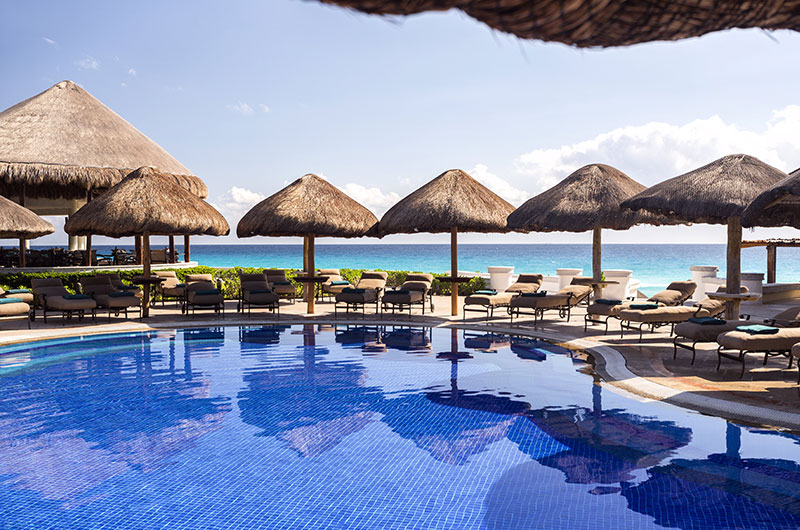 SIMPLY ADORE
She Said
The world-class fitness facility is one of most impressive I've seen at any resort. It's evident by the state-of-the-art equipment and exercise class schedule that wellness and fitness are taken seriously. The fresh juice bar greets you in the spa lobby, as its intention is to restore tired muscles after your workout is complete. The spa and exercise area also offer a full-size indoor Olympic pool with cascading views of the Caribbean Sea and neighboring giant Jacuzzi. All will help you keep feeling fresh and full of energy for the big day. A couple's massage is a must for spending some quiet and relaxing time together.
The JW Marriott excels at cultural food experiences. Most notable is the guacamole tasting experience. The chef engages the group with tantalizing possibilities for various guacamole options. You simply can't get enough. Magnífico!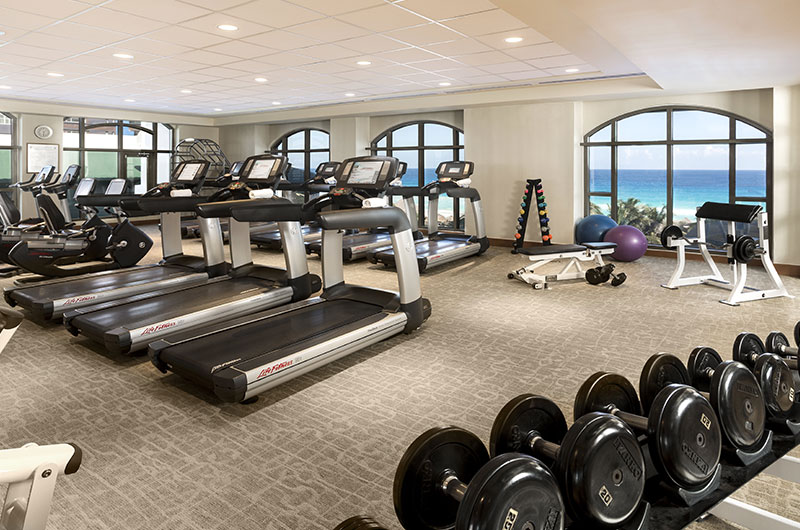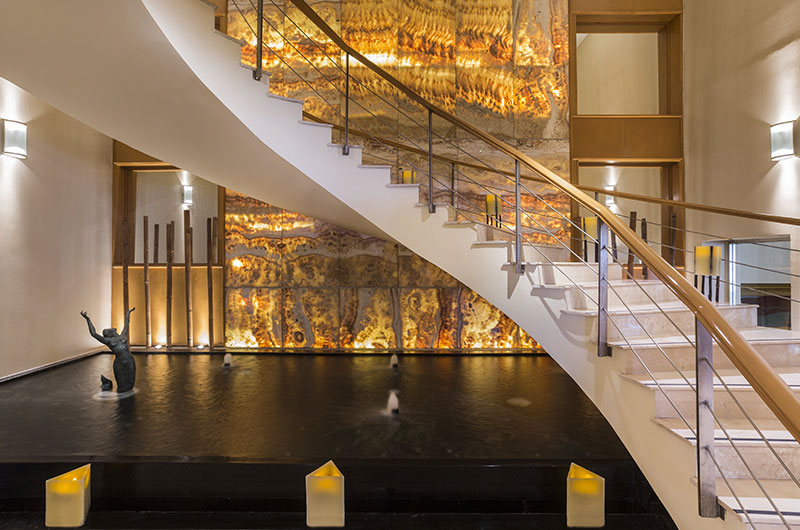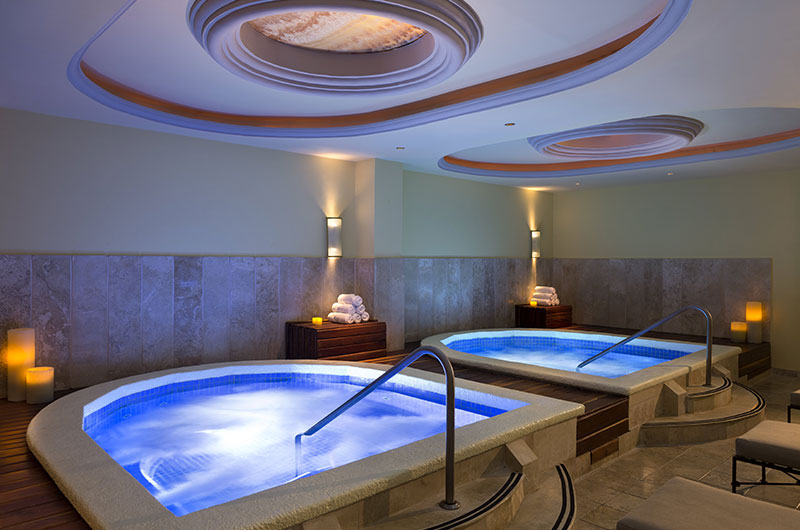 He Said
The Lobby bar is an outstanding place to meet with your buddies for a private tequila tasting (bring on some of that guacamole to help clear your palette).
Champions Sports Bar is an incredible restaurant that will keep you up on all the sports scores – the best part – as well as a great bar grub and perfect for late hours- and if your so inclined (especially after a tequila tasting) karaoke is rocking the scene.
Great culinary options from Asian to traditional Mexican – one of my personal favorites was our dinner at La Capilla Argentine Steak House where we had the ultimate fusion of Italian, Spanish, and French cuisines – a six-course wine-pairing dinner in the wine room topped it off.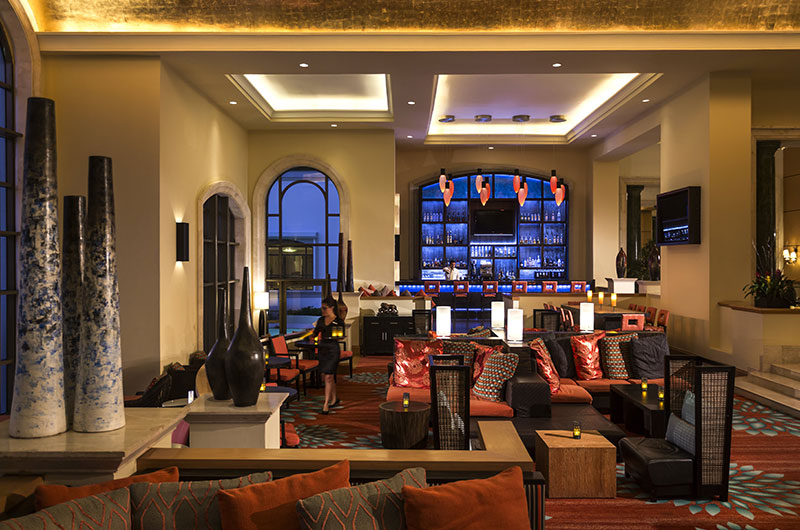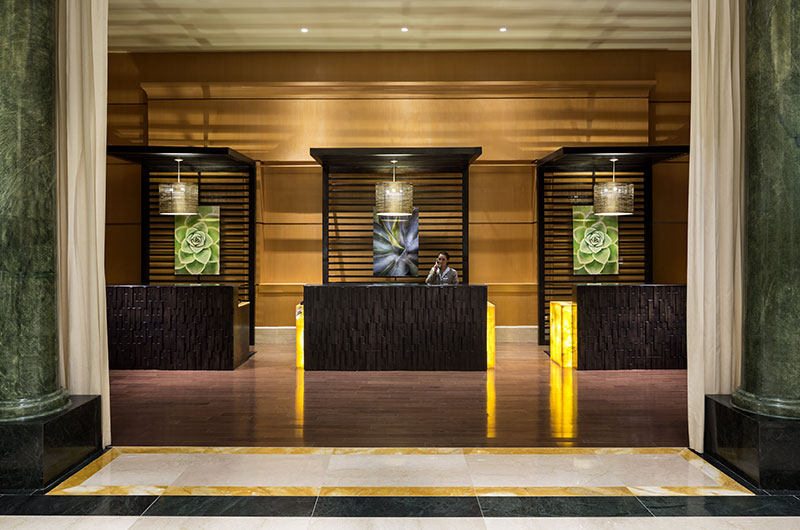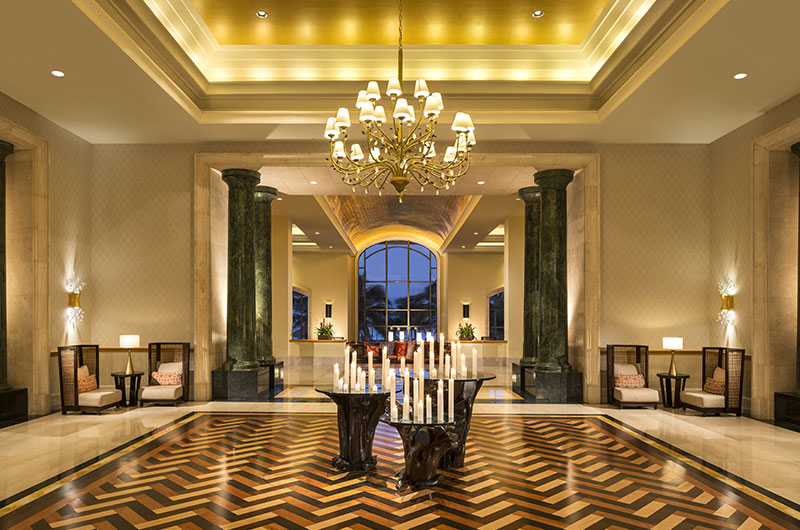 BIG DAY DETAILS
Five-star service, modern luxuries and exceptional location place the JW Marriott in a class of its own for destination weddings in Cancun, Mexico. Picture white powder sand as you walk down the aisle with the orange and red hues and varying shades of blue as the sun sets or perhaps you love the fauna of a garden wedding. Maybe you prefer the formality without the sand but with the view at the poolside terrace? The professionally trained wedding staff seamlessly works in the background creating a memorable and enjoyable weekend of events whatever your particular vision is.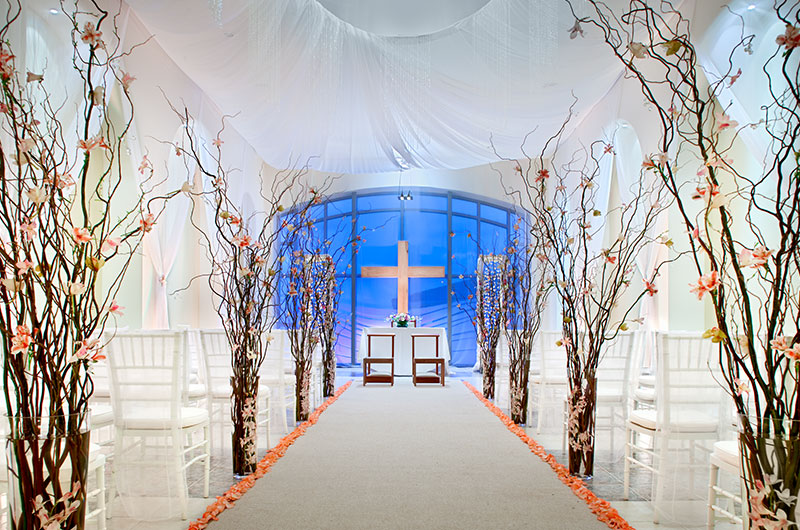 HERE'S THE SCOOP
The JW Marriott is a convention center resort hotel – meaning they have everything at their fingertips to ensure they have what you desire in order to execute your event flawlessly and with Mayan flair.  Bonus – you can rack up your Marriott Rewards program points and since Marriott recently merged with Starwood Preferred Guests, you have even more destinations and resorts to choose from for your honeymoon!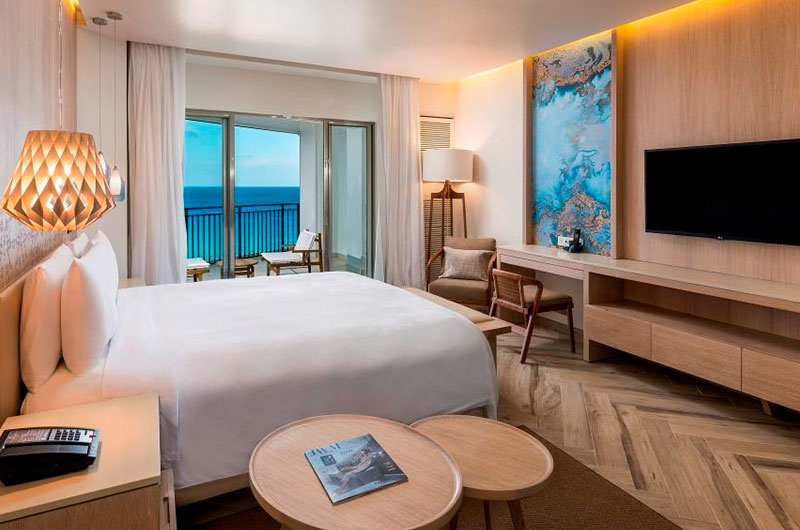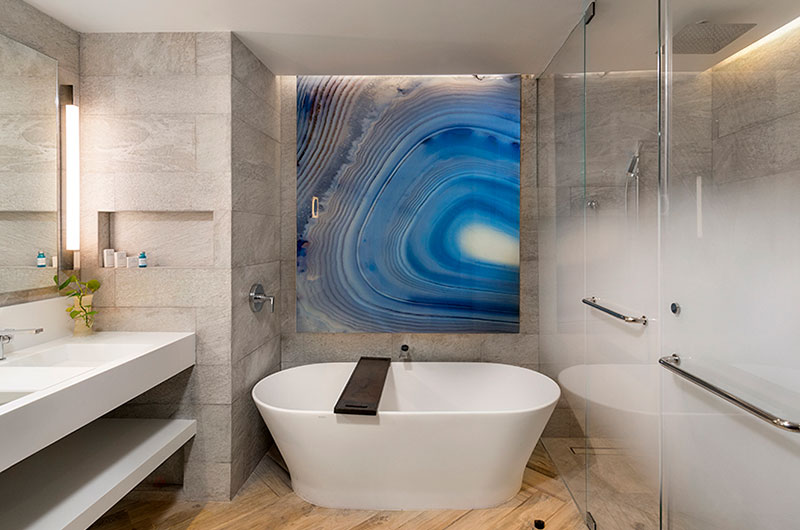 By Sherra and Ross Meyers