Boston Inspires a Historical Beginning
By Suzanne Scharff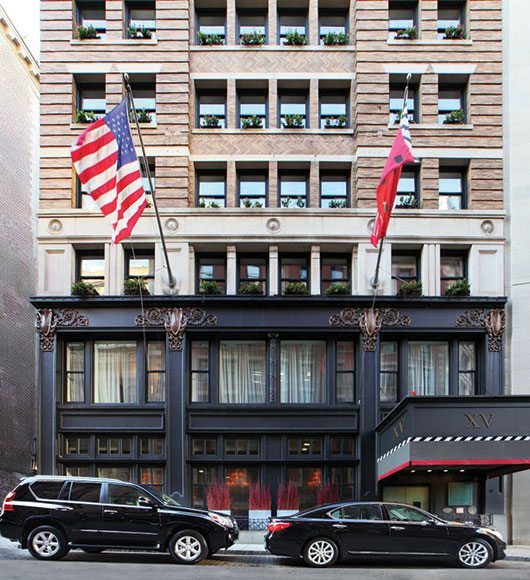 Couples embarking on taking that next big step forward together might consider heeding the advice of Winston Churchill who decried "The further backward you look, the further forward you can see."
Southern Bride thinks Boston, a city brimming with some of our countries oldest history and home to an impressive list of attaining the 1st of many (Boston Common park, Boston Public library, newspaper, schools, etc.) and, not to be forgotten where Paul Revere made his legendary ride announcing the arrival of the British, is a poetic backdrop for commemorating your past history with your future together and thus an idyllic proposal destination.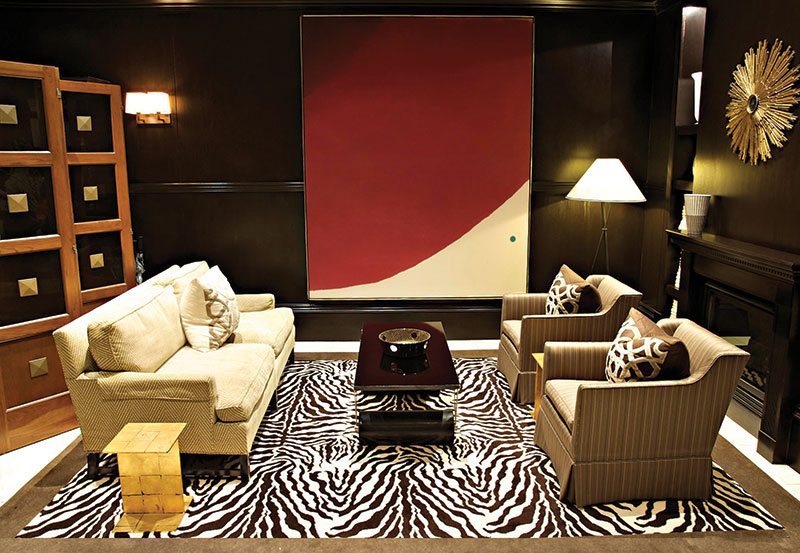 Sure your wedding day is one of the biggest days of your life. But, just as weddings have increasingly progressed into uber personalized events – the story of your engagement or "popping the question" has also become increasingly personalized as  it sets the tone for your wedding. Additionally, it's the one question that will forever be asked by friends, family and your children. "Tell us how you got engaged" will become a story to be recounted many times over… so…subtlety get the hint to your partner via best friend, your sister, etc. that you are ready to pack your bags and set out to discover a city together and announce your engagement!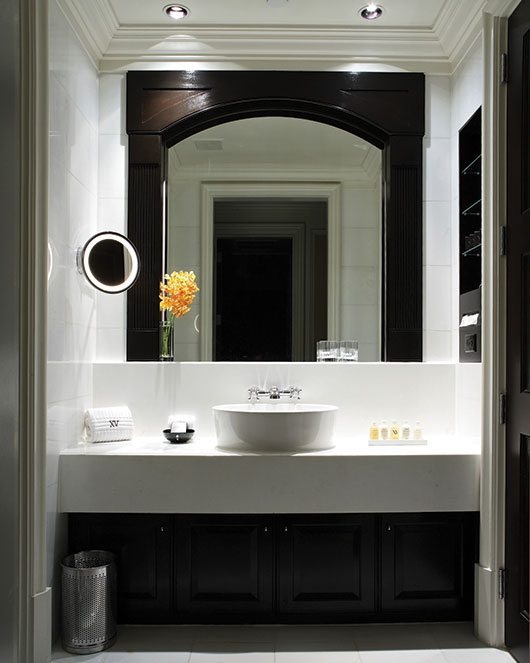 Start your celebration off in style at the inimitable and award-winning XV Beacon Hotel (Fifteen Beacon), an upscale boutique hotel that oozes with a sense of intimacy and relaxed refinement and lends itself beautifully for momentous occasions. Housed in a landmark turn-of-the-century Beaux Arts building in the heart of historical Beacon Hill; a particularly charming, and considered to be one of Boston's most desirable and affluent neighborhoods, is replete with cobble-stoned, gas-lit streets, code-enforced door colors and quaint federal row townhouses. The impressive details shine through to the interior of the lobby and its gleaming original glass-encaged elevator, elegant marble staircase and surrounding wood paneling showcasing a cozy fireplace. Authentic period pieces and impressive works of original art punctuate the rooms.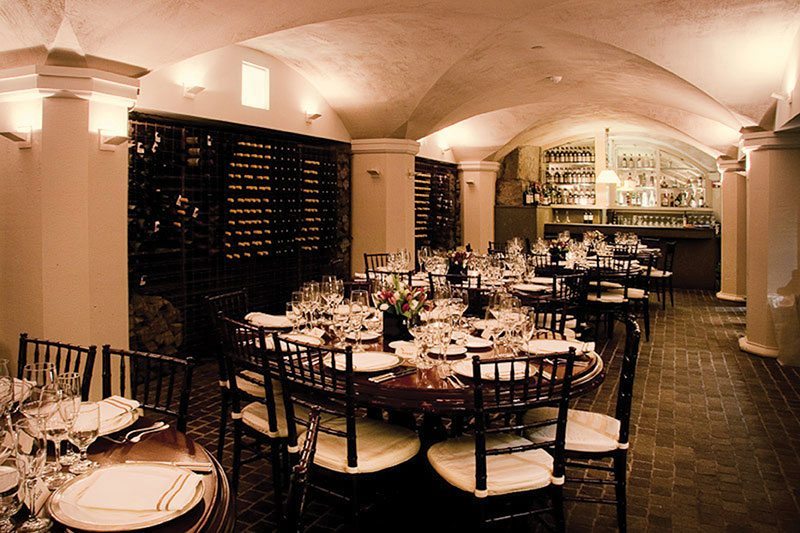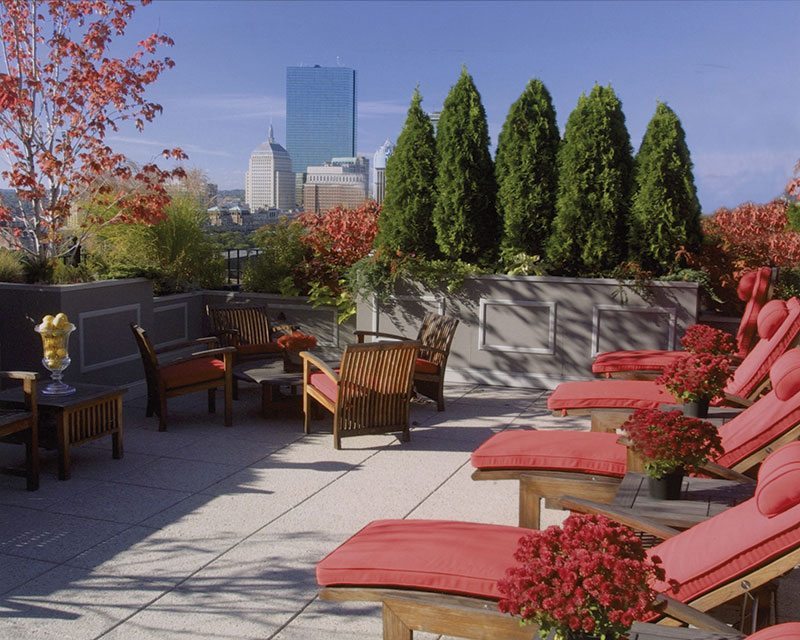 Nestle into one of the 63 guestrooms (7 different styles) where the luxuriousness continues with the decor in a study of soft contemporary furnishings in muted monochrome color tones of creams and shades of cocoa. An endless list of thoughtful touches are at arm's length such as a cashmere throw on the bed, sublime Frette linens, comforting heated towel bar in the marble bath, inviting fireplace and, one of my ultra fav's, windows that open to fresh air. Heaven.
Feast and toast at on-site Mooo Restaurant, run by Chef Jamie Mammano, along with owner Paul Roiff of Mistral, Teatro, Sorellina, L'Andana and Ostra, and recognized for partially igniting Boston's robust restaurant scene. Moo provides a classic steak menu with a twist on local flavor and dishes up other tantalizing fish, pasta and vegetarian dishes. A sleek and modern dimly lit interior progresses from the front with leather banquettes overlooking the cobble stoned street to the luminous bar and coveted central tables flanked by posh wing-back style dining chairs to the larger back dining room area. A lively atmosphere and a bevy of attractive who's who of Boston tipple, mingle and dine from early through the late evening.
Take the stairs or James Bond-ish elevator to the underground and seductive Wine Cellar, a unique event space for 2 or 75, dating back to the early 1700' showcasing impressive architectural elements from a 4th century roman mosaic of deer frolicking, double vaulted ceiling, stone floors and a gorgeous glass enclosed wine cellar illuminating a most stellar wine inventory. Truly a enchanting space that beckons for an intimate dinner for 2, or an engagement party for 75. Heady with romance, the Wine Cellar screams for a special event to happen and for embracing and cherishing the moment – it won't be forgotten. The on-site event manager is ready to plan your personalized fairy tale moment and can coordinate flowers, gifts, accessories, etc.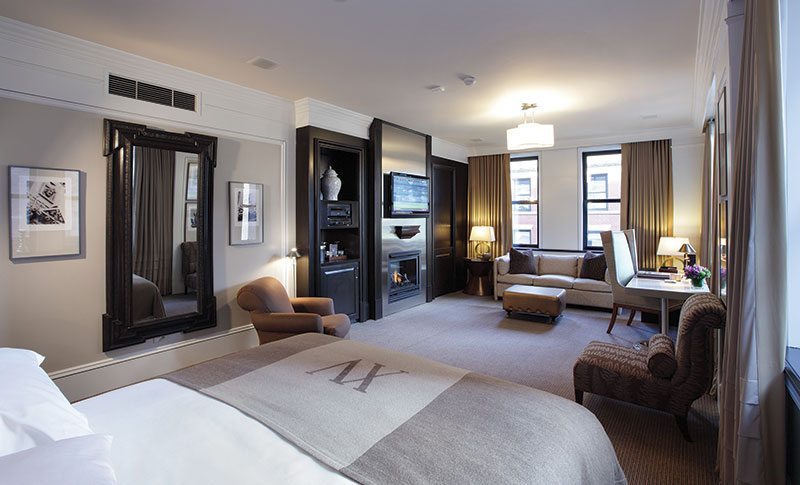 Boston, also rich in architecture, arts, sports and entertainment boasts a myriad of activities – enjoy walking and discovering the neighborhood while blowing up your Instagram and Facebook status while popping in and out of the numerous antique shops and café's, walking the Freedom Trail – or notify the front desk you will need the courtesy car where a friendly driver will whisk you off in a Lexus to a nearby museum, Faneuil Hall, Public Market, the North End, Fenway Park or musical event.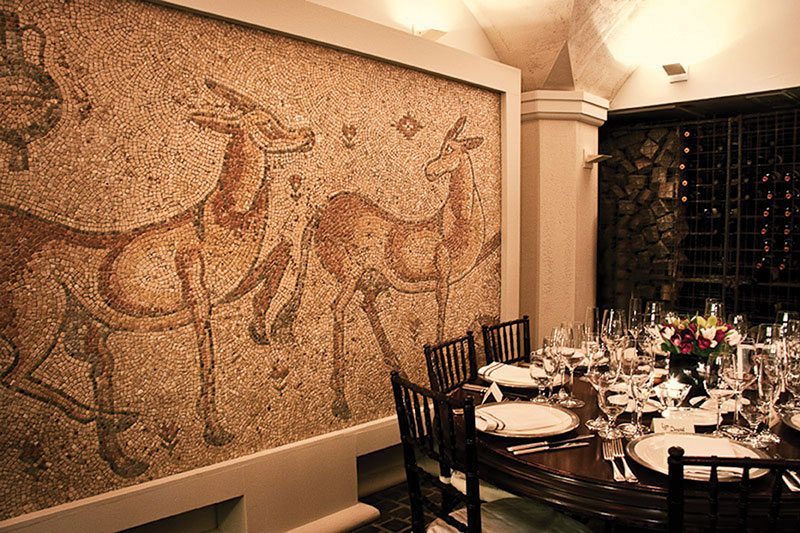 Beyond the stunning accommodations and luxurious amenities (mustn't forget eco-green status and Fido is invited) the bespoke service delivered by all you encounter at the hotel from the friendly check-in, the accommodating concierge, the good-humored driver, the skilled bartender and the creative event planner put their signature stamp on all you experience and will ensure your destination engagement is an unforgettable visit. And, just maybe you will be back for your 1st anniversary and 2nd… cheers to your past and to your future!