Real Wedding Story Submissions From Brides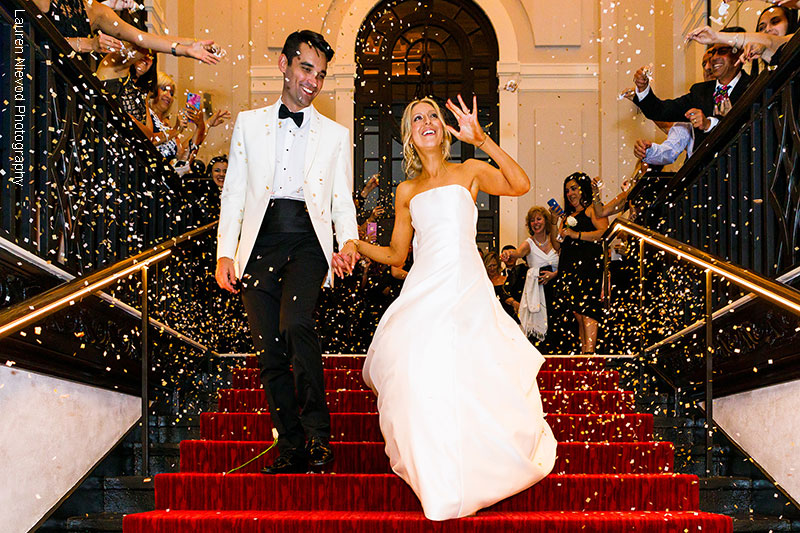 Thank you for your interest in submitting your wedding to Southern Bride.
We are honored to have had the opportunity to share the joy of over thirty years' worth of weddings and to have spotlighted countless weddings from all over the country creating timeless keepsakes that will be treasured for years to come.
To continue our support of brides, their families, and the bridal service industry and to ensure our lasting presence as a print publication in the wedding industry, we have implemented a new pricing and selection process for print and online Real Wedding features.
Allow us to join the ranks of your talented wedding vendors and to do what we do best: painting a picture of your wedding experience that's as vivid as your wedding and the photos you submit, curating a lasting memory and keepsake you will cherish and share forever.
Please note, from the hundreds of submissions we receive – we will select approximately 25-30 weddings for our winter/spring or summer/fall issues*  Current pricing is as follows:
REQUIRES A NON-REFUNDABLE SUBMISSION FEE: $35
Publication fees will be due upon acceptance.
MAGAZINE OPTIONS
Real Wedding Features:
INCLUDES:  All Real Wedding features include a story on the Proposal / Planning / Big Day / Honeymoon. The wedding will also appear as a complementary blog post with social media announcements
5 pages:  $1500 / 400-word count (18-25 images – depending on layout)
3 pages:  $950 / 400-word count (14-18 images – depending on layout)
Just Married Features:
INCLUDES:  All Just Married features include a brief description of the Proposal and the Big Day
3 pages: $950 / 350-word count (6-16 images – depending on layout)
2 pages: $650 / 200-word count (6-12 images – depending on layout)
1 page: $350 / 200-word count (1-6 images – depending on layout)
All of the above magazine options also includes a PDF copy of your feature for sharing.
*All submissions are subject to approval and if selected, you will be notified by March 30th for the summer/fall issue and Sept 30 for the winter/spring issue
WEBSITE OPTIONS
Real Wedding:  $200 / 400-word count includes a story on the Proposal / Planning / Big Day / Honeymoon (14-20 images / Video**)
**Video is an embeddable link of a video hosted on YouTube, Vimeo, or other video hosting platform that can provide an embeddable video.
Both Real Weddings and Just Married digital features include complimentary social media
A photo release agreement must be completed
All submissions are subject to approval and will be notified within 3 days of submission
We reserve the right for final approval of all wedding submissions.
Although most of our wedding features and content are located in and influenced by the south, we believe the Southern Bride experience transcends geography and welcome submissions beyond the southern region. Furthermore, we are committed to featuring cultural, racial, and sexual diversity in our submissions. We will take representation into account as we receive each submission and limit our selection in a specific region to 3-4 weddings per city in order to remain coherent with our vision while honoring our longstanding belief that "there is a Southern Bride in every girl."
With your purchase of the $35.00 content submission fee, you agree to all that is outlined above, that submission is not a guarantee of acceptance and and that there are no refunds if not accepted.