We have traveled to Sandals Resorts in Jamaica to bring you seven sexy honeymoon looks guaranteed to bring romance and adventure to your newlywed life! Though the wedding may be over, the fun has just begun and we know you need to look fabulous as you begin an exciting new chapter. If you are planning a tropical getaway to spend some one on one time with your new spouse, these seven looks are must-haves!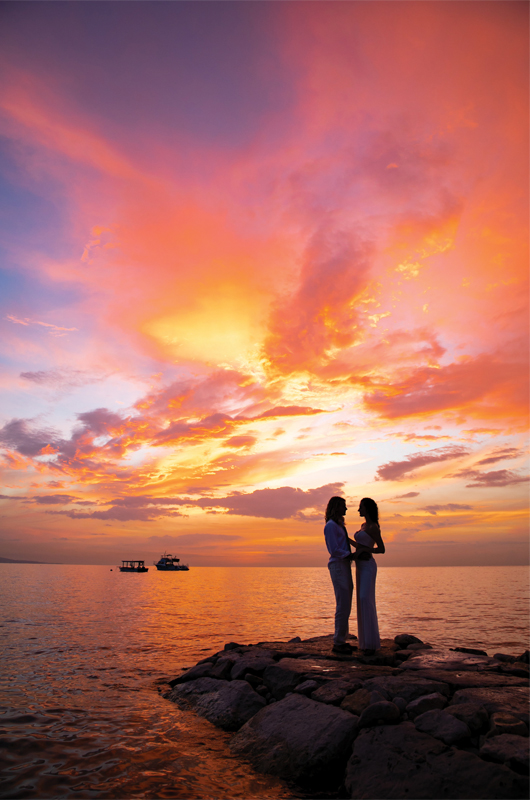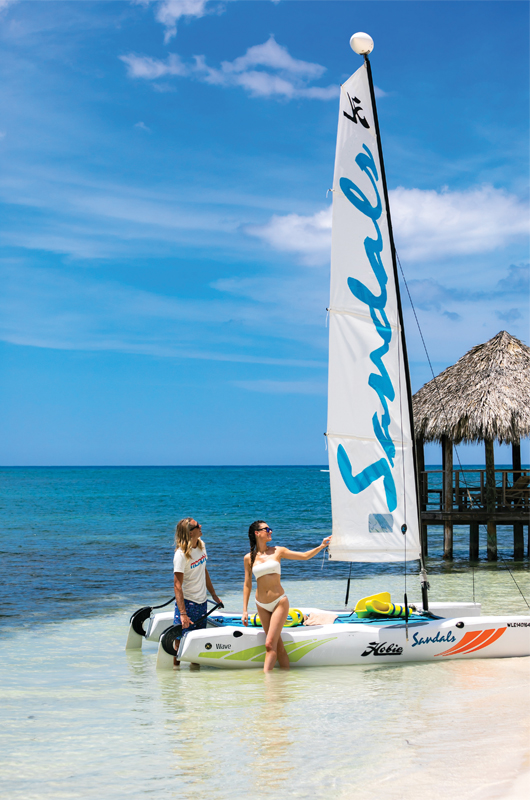 1. Give your new hubby deja vu by being a vision in white one more time with this gorgeous jumpsuit. The sophisticated design provides class, while the sexy cutouts add a daring flair, perfect for a night out.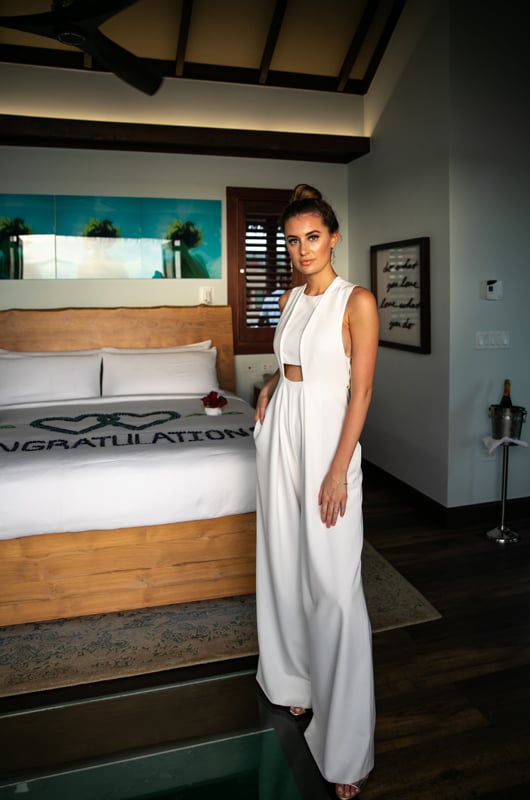 2. A classic wedding white will never fail you, but sometimes a pop of color is calling your name. You'll instantly feel the island vibe wearing this gorgeous palm leaf printed dress.  An ideal look for day or night, the light fabric, high slits, and deep neckline offers comfort and style.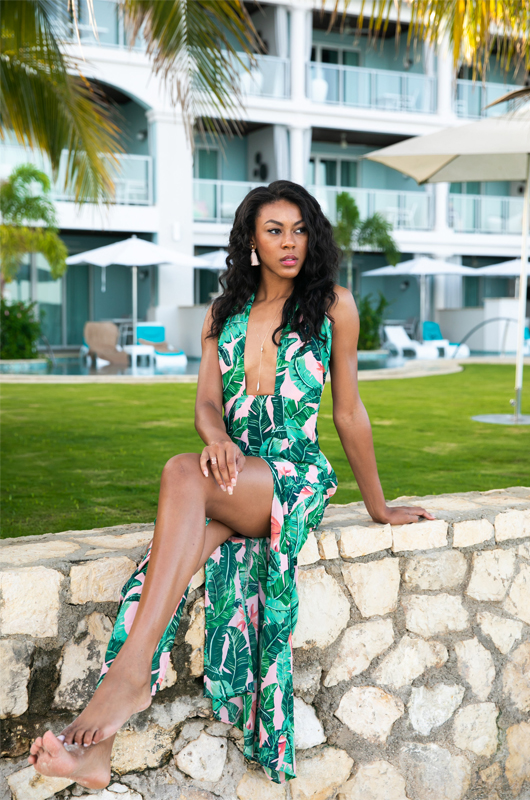 3. We love to dress our lovely ladies…but we won't leave the men hanging! When you are staying where it is always "5 o'clock somewhere", all rules go out the window. No shoes, no shirt, no problem.  All you need is this pair of blue WRV swim trunks and maybe a good-looking hat to stay in the shade.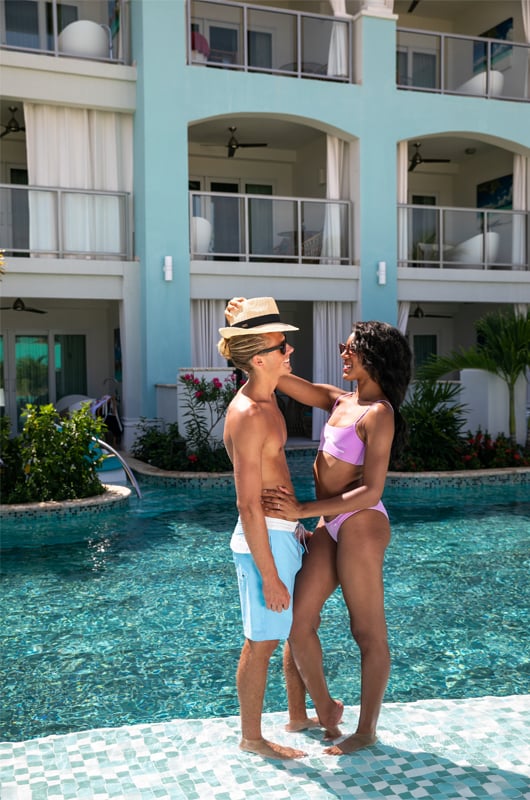 4. Have a little fun with fringe when you need something to throw over the bathing suit. This sensational cover-up has a wide weave that ends with fringe to spare. It's just enough matieral provide that extra layer you need while strolling into town for lunch without losing that island look.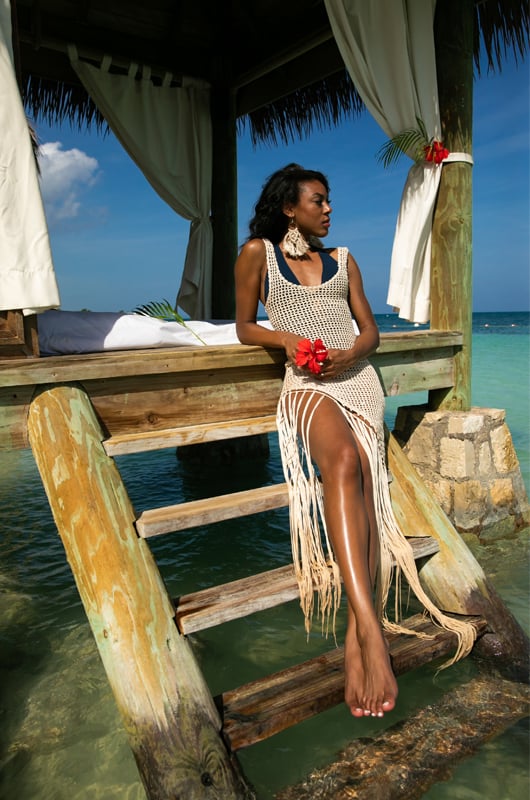 5. Here is one more cover-up for you to fall in love with…a loose white tunic could not be easier or look any better. A gorgeous tropical floral design adorns the tunic and creates a beach-worthy look in seconds. Bonus tip-you could even pair this tunic with your favorite pair of white jeans to have it go from cover-up to date night outfit!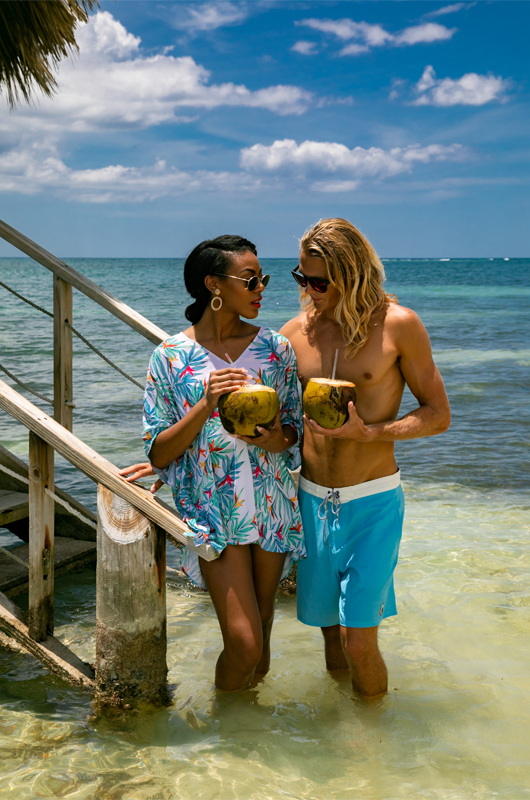 trunks: Trunks WRV | coverup: Show Me Your Mumu
6. We have one more look that we can't help but to share with the gentlemen out there. It's easy, it's breezy, and it's linen! When looking for a light and airy that you can dress up, the answer is always linen. Mix and match this material to create a look that is sure to impress your partner.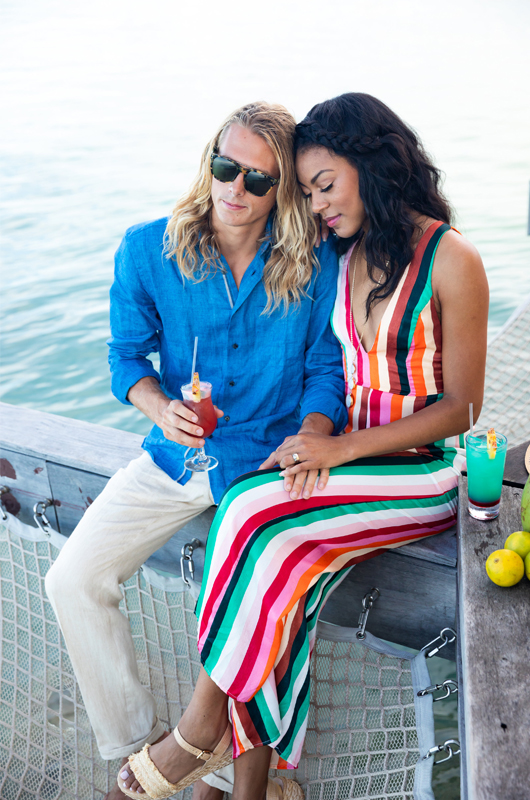 menswear: Peter Millar | jumpsuit: Amazing Lace
7. To round out this show-stopping list of sexy looks is a swimsuit you'll want to wear again and again. Bright-color blocking makes this suit stand out in a league of its own while comfortable straps allow you to partake in all your favorite ocean activities!