There's no better combination than a beautiful bride and the streets of historic Charleston, South Carolina! Just think – quaint, colorful houses, shutters, jasmine, ​and spring blooms overwhelming the quiet streets. This classic bride walked the streets of Charleston with her modern yet elegant gown and two bouquet options- because why not have as many florals as possible?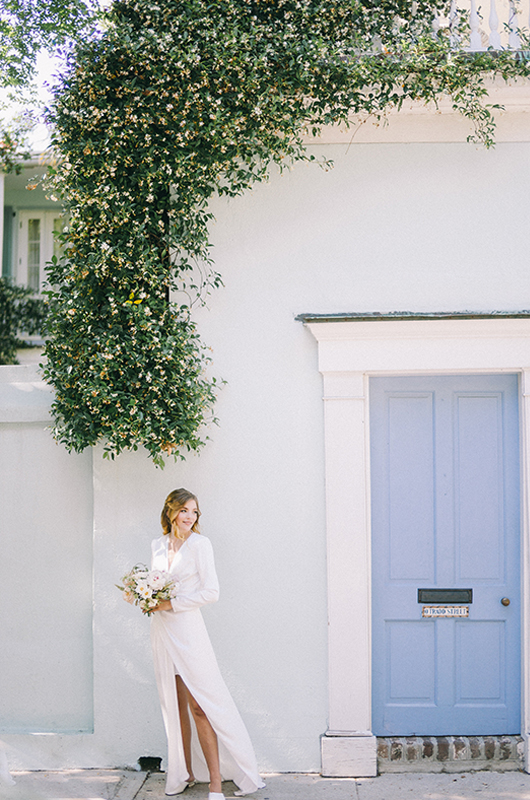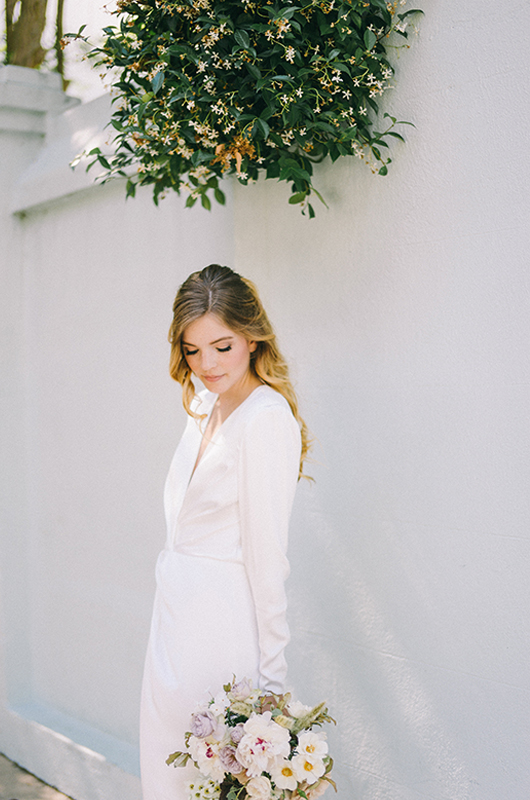 We traveled down to Rainbow Row where all the fluorescent hues matched the bride's cathedral, flower-covered​ veil. It added enough color without overwhelming the look of the bride. An orange, peach, pink, and white bouquet complemented many of the houses sitting on Rainbow Row and its surrounding areas. Simple white mules made the bride able to walk the streets of downtown Charleston- cobblestone and all- without compromising any ounce of fashion.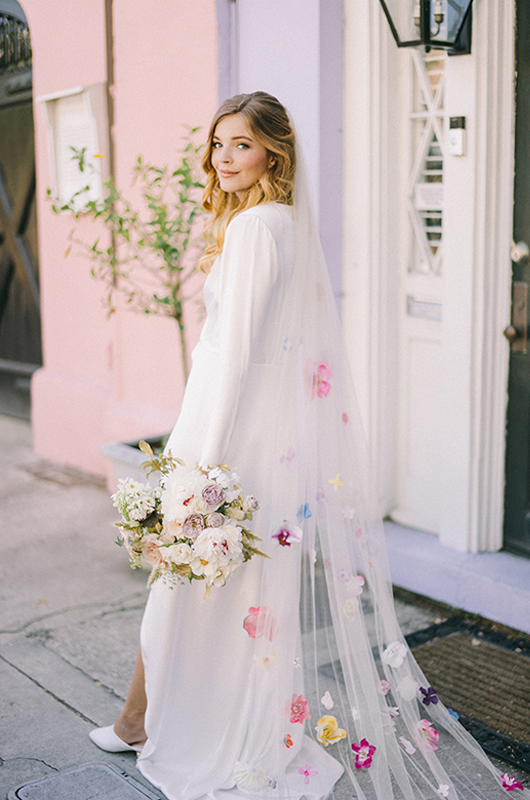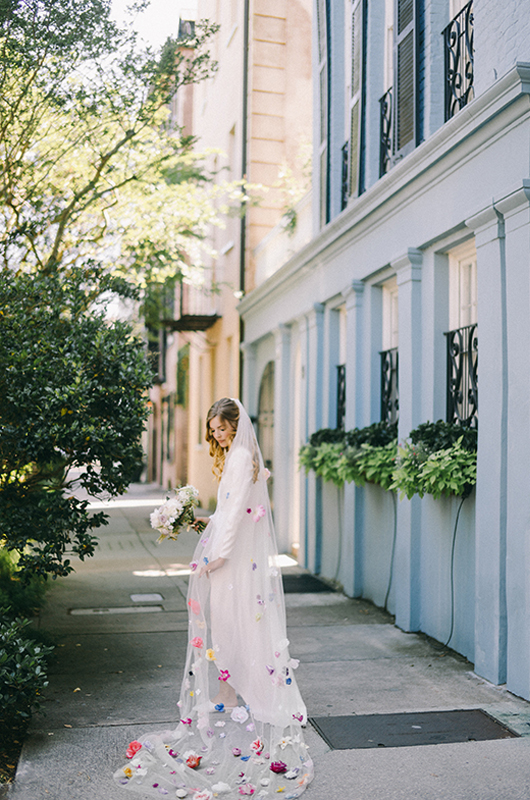 We followed our noses until we came to a jasmine bush climbing through the streets from house to house. We swapped out her bouquet for a softer, more neutral-toned​ bouquet of whites, greens, and a few pops of blush bouquet. Between the bouquet and the wafting smell of jasmine,​ we were all enjoying the moment.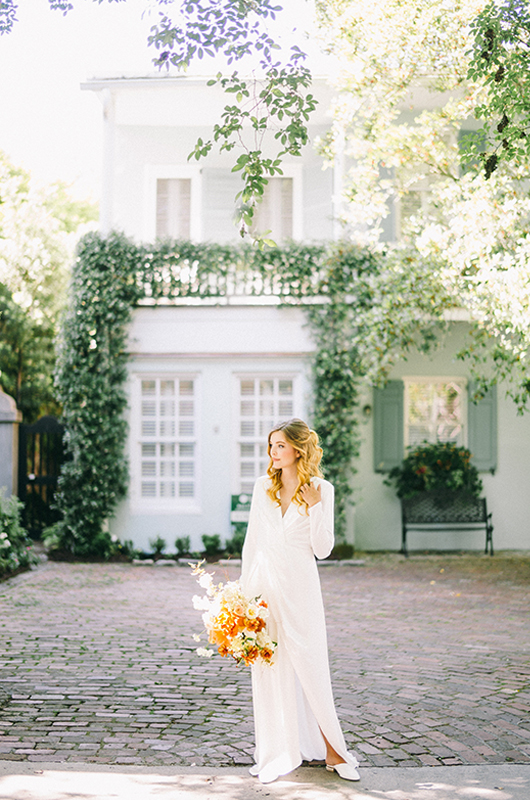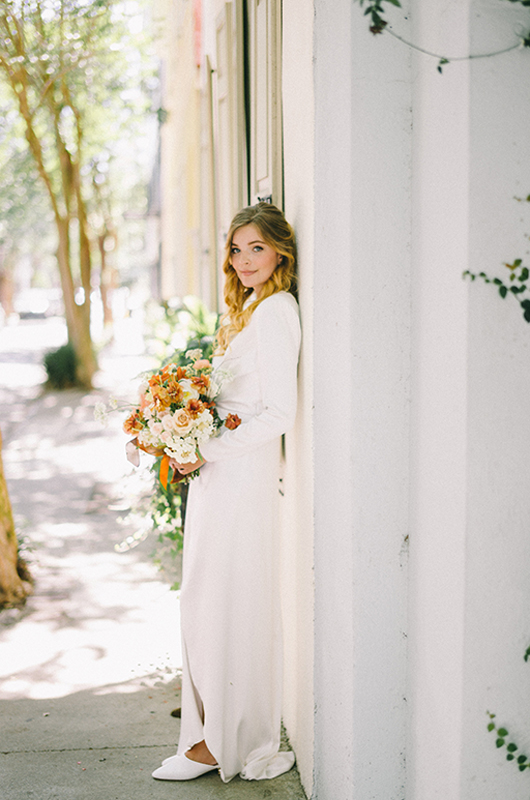 A quick change into a kaftan by La Vie Style House based in Texas was a perfect look for either the getting ready portion of the wedding day or even the day after when you still want to feel bridal but want to be comfy as well. For this 70 degree Spring day, this was the perfect option especially when paired with pink pom-pom Birdie slippers.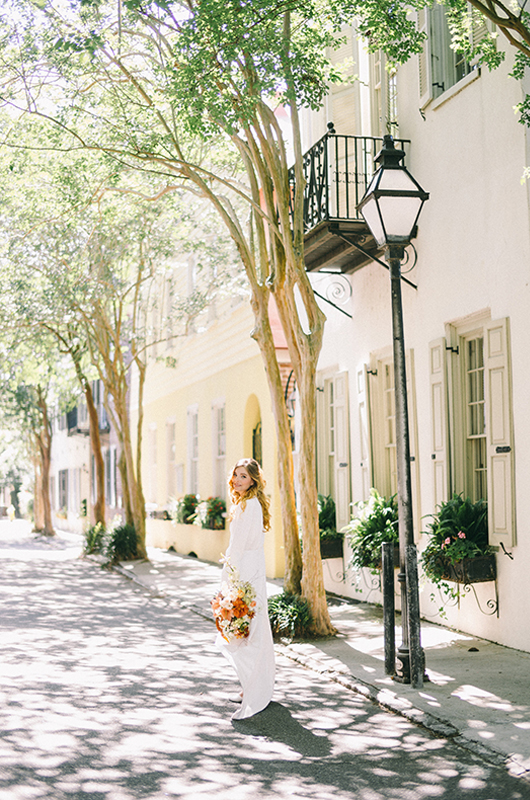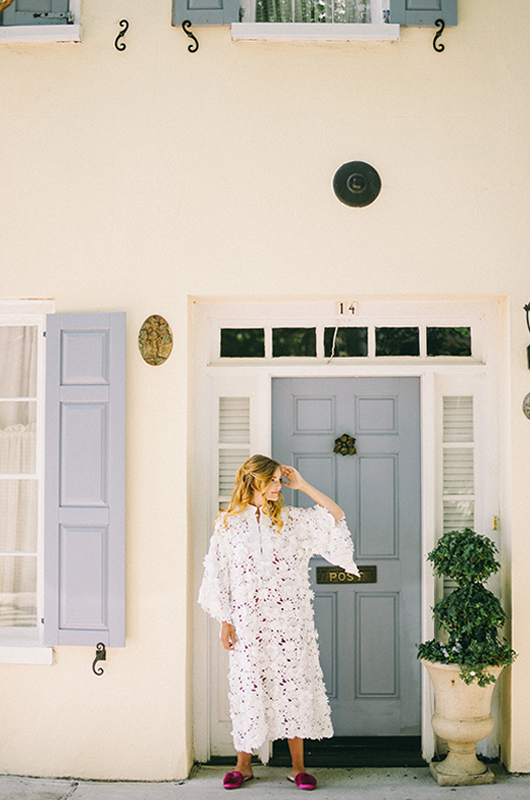 photographer + designer + stylist: Jaimee Morse Photography | hair + makeup: Paper Doll Hair & Makeup | florals: On a Limb Floral | dress: ASOS bridal