Heartwood Hall, located in Pipertown, Tennessee, brims with classic romance. Its white and brick structures, resting upon acres of soft grass, radiate a kind of warmth that invites guests in and tethers them to an experience that is equally intimate and celebratory. Check out what venue owner Denise Suthoff has to say about hosting your "I do" at one of Tennessee's most popular ceremony and reception venues.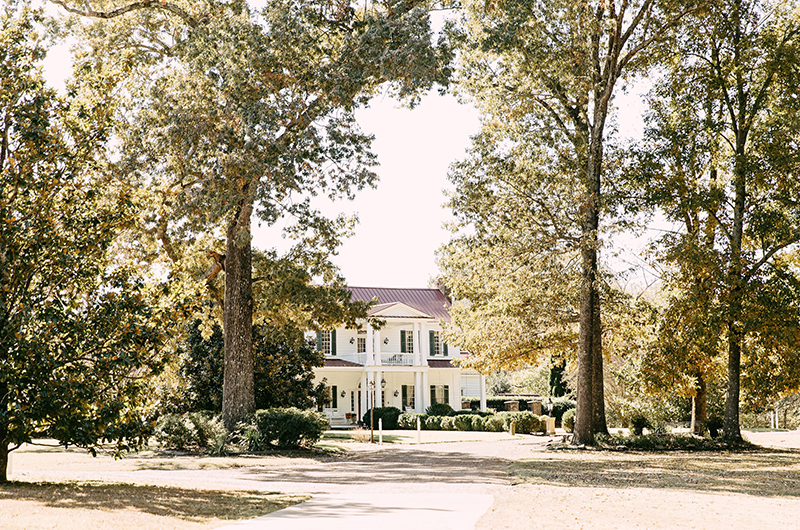 How did Heartwood Hall become the amazing wedding venue that it is today?
I began Heartwood Hall 12 years ago. My niece wanted to get married at the property and when I saw what a beautiful wedding it was, I knew I had to create a wedding venue there. We loved operating Heartwood Hall so much that eight years ago we added a second venue, Cedar Hall, which is in Bartlett, Tennessee. My background is in interior design, an industry that, like wedding planning, recognizes the importance of design elements like colors, florals, and fabrics.We've been in this industry for many years and know what couples want and need on their big day.
How does Heartwood Hall differentiate itself from other event venues in the area?
We treat every "I do" as if it were our own daughter's wedding. Attention to detail is critical. From the moment a couple arrives on the property, we strive to ensure that everything is as perfect and stress-free as possible. It takes a lot of staff to make that happen, and it doesn't just start on the day of the wedding﹣we begin preparing months in advance. One of the many things that Heartwood Hall and Cedar Hall have in common is that they are both all-inclusive. When you book at either location, your catering, coordinator, design, and decor are included. Our couples meet with their provided wedding coordinator to discuss their venue setup, tablecloths, menus, centerpieces, and more…you'll be finished planning in a little over an hour! Along with the many services that we offer, what sets Heartwood Hall apart is the phenomenal Evergrove Estates team, composed of some of the top wedding professionals in the industry who have learned how to handle every curveball thrown their way with grace and great understanding.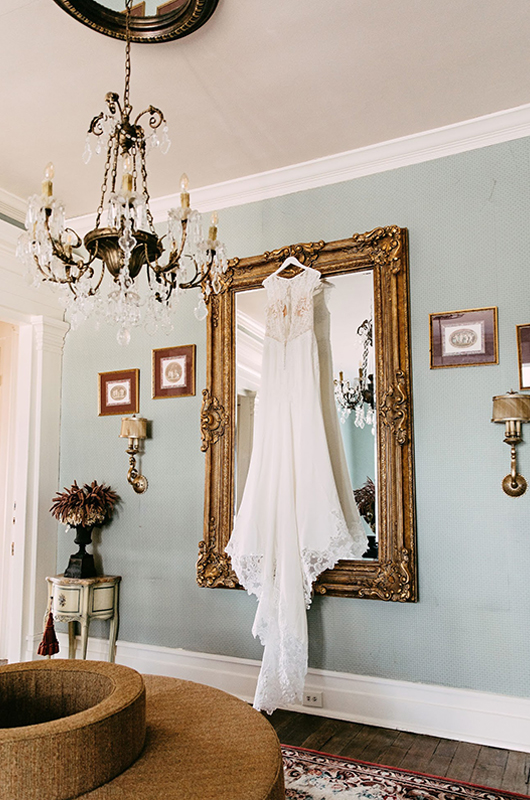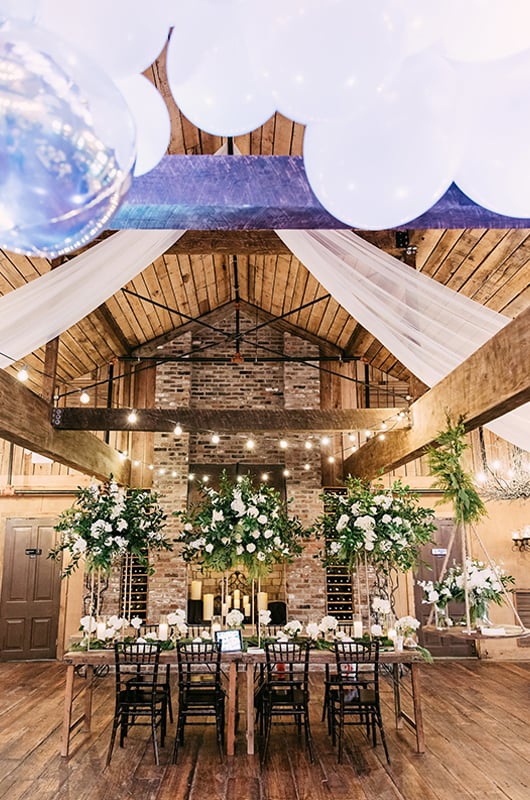 Tell us about the venue's location and what makes it special?
The expansive property sits on 25 acres and boats more than 100 oak trees. At Heartwood Hall, you really feel like you're in another world and yet you're only 10 minutes from the Collierville town square. We love this location because it's tucked away and free of traffic, so couples have the chance to relax and enjoy nature. Heartwood Hall in particular offers a more rustic, relaxed feel while still being classy and up to date. Of the two venues, Heartwood Hall offers a more rustic, relaxed feel while still being classy and up to date.
Cedar Hall sits on 12 acres with beautiful trees, English gardens, and fountains. It's the perfect place for the more formal, modern bride. The estate is full of historic charm, but The Stables offer a more up-scale, classic look.
Is Heartwood Hall open year-round for weddings? What's your busiest season or month(s) of the year?
We are open year-round for weddings. That's part of the beauty of both venues. They both have gorgeous grounds and stunning formal gardens for outdoor weddings. While spring and fall are traditionally the busiest time of the year for weddings, there's something special about a crisp winter wedding or a summer wedding by the lake at Heartwood Hall. You may be thinking, "What if it rains? What if there are high winds? What if it's too hot or too cold"? The Barn at Heartwood Hall and The Stables at Cedar Hall are the perfect backup plan.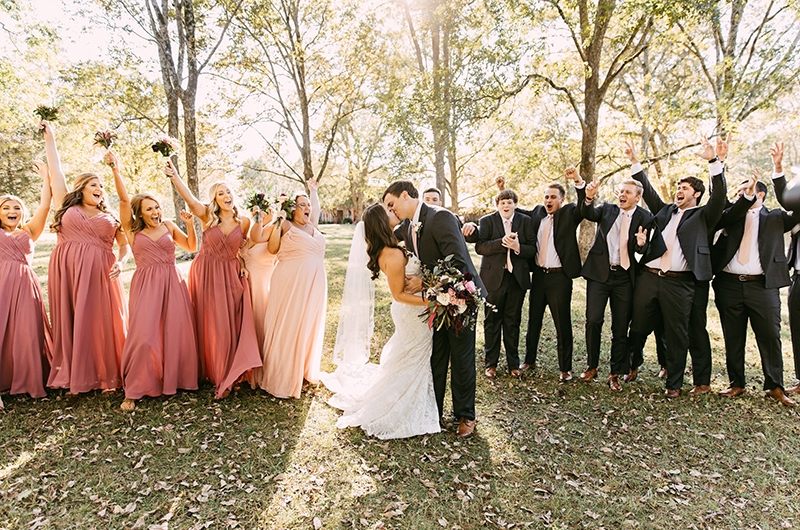 What's the first step in planning a wedding at Heartwood Hall and how should potential brides get in touch with you?
The very first step when planning your wedding is booking your venue. You cannot do much in the way of wedding planning until you secure your date. After that, everything begins falling into place. You can contact our office at 901-377-4099 and we will schedule a tour of the property. You can also email us at info@heartwoodhall.com or info@cedarhall.com or visit our website, evergroveestates.com.
Heartwood Hall is not only a beautiful venue: it's also a community who will work to make your wedding planning process smooth, personal, and individual. At the end of the day, Denise and her wonderful team are dedicated to being with their couples every step of the way in making their wedding dreams come to life. If you're in the wedding planning process and looking for a venue that does it all, they would love to hear from you!
Images provided by Kelly Ginn Photography