Your Checklist to a Napa Valley Wedding Weekend
by Sherra Meyers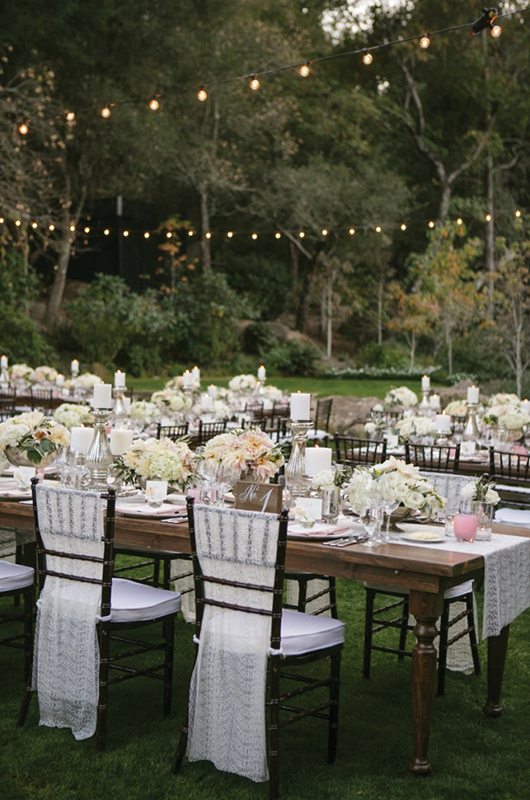 St. Helena is the Main Street for Napa Valley. In the center of wine country, you will find the perfect vineyard or winery setting for your wedding weekend. Try luscious gardens for outdoor nuptials, a posh country club for something classic or stunning historical estates. St. Helena provides the invitation to charming. Below are resources to inspire your Napa Valley wedding in St. Helena from vineyard ceremonies to guest accommodations to flowers to favors.
Harvest Inn
ACCOMMODATIONS, CEREMONY & VENUE
Voted #3 hotel in Northern California by Condé Nast Traveler's 2016 Readers' Choice Awards, the Harvest Inn by Charlie Palmer celebrates the vineyard way of life. Centrally located with easy access to a generous number of vineyards, restaurants and downtown St. Helena. Your wedding and celebration can take place here with a backdrop of grape vines. Quaint and charming with spacious accommodations in its own boutique park-like neighborhood with 78 rooms including plush queen and king sized beds, some rooms with patio or terrace or fireplace access, or even a family-style multi-room suite.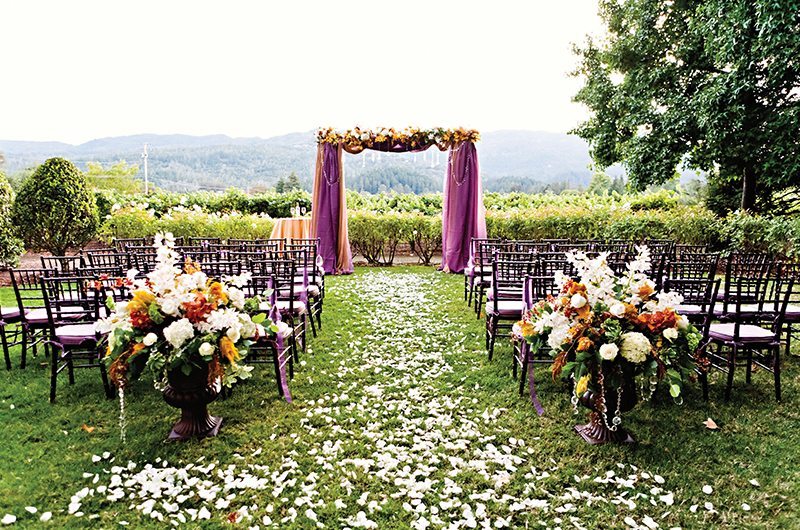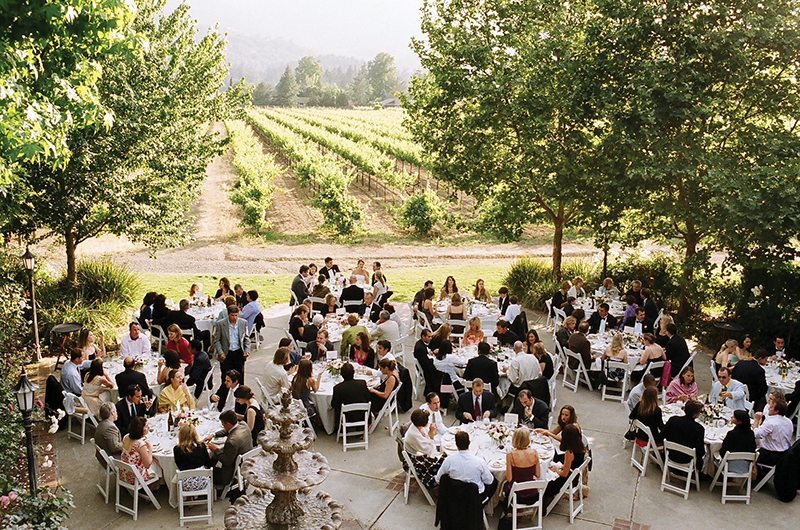 Meadowood Napa Valley
ACCOMMODATIONS, CEREMONY, VENUE & SPECIALTY ACTIVITY
Wine tasting is unquestionably the number one lure when visiting Napa Valley. However, sometimes it can be fun to introduce something new like artisanal cocktails. At least Scott Beattie, Beverage Director of Estate Events at Meadowood Napa Valley thinks so. In fact, Scott has taken his love for cocktails to a new level not only by designing custom cocktails for Meadowood's happy couples but by also offering hands-on cocktail making classes. He creates different stations with different liquors combining them with various libations and hyper-seasonal ingredients grown by local organic farmers. You and your guests will love it. Experimenting is the best part; you might even fall in love with a custom cocktail to kick-off your own special event.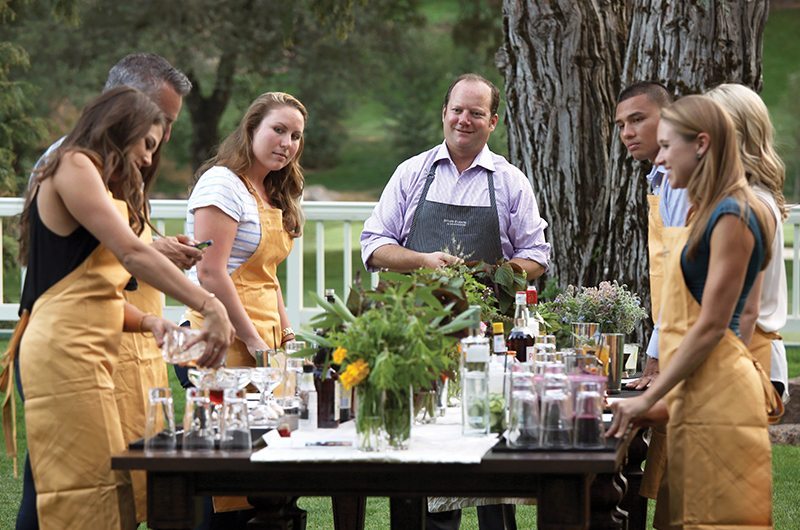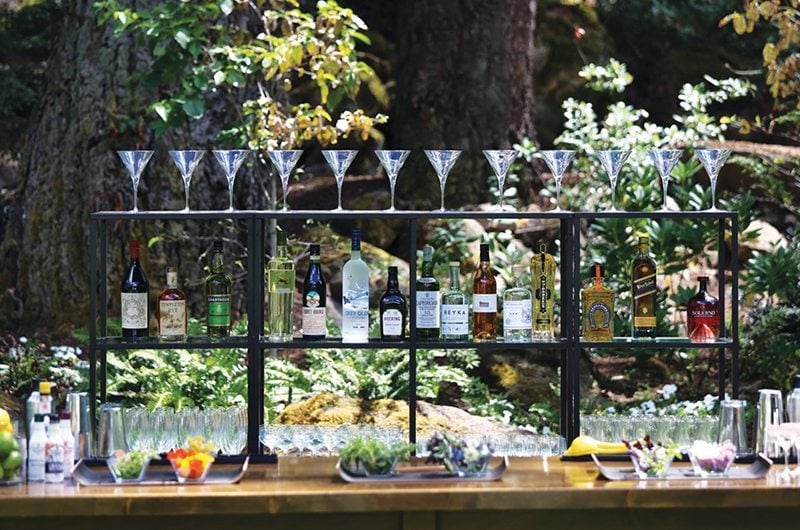 Wydown Hotel
ACCOMMODATIONS & WELCOME RECEPTION
Located in the heart of St. Helena's Main Street, literally steps from restaurants, shopping and art galleries is the Wydown Hotel; a 12-room boutique hotel that offers a 'home away from home' feel. Each spacious room is designed with a fresh contemporary look that melds in harmony with the Napa Valley vibe. Tempur-Pedic mattresses on both the king bed and pull out sofa bed, Molton Brown bath products, a Geneva sound system, mini fridge, spa robes and slippers offer luxury comforts. To jump-start your day, a locally sourced, complimentary continental breakfast is served. You will enjoy strolling the 2,500 sq ft lobby, aka, Tea Room, while taking in the vanguard art pieces. The hotel and lobby are available for buy-outs for larger groups, making this a wonderful choice for your out-of-town guests to stay.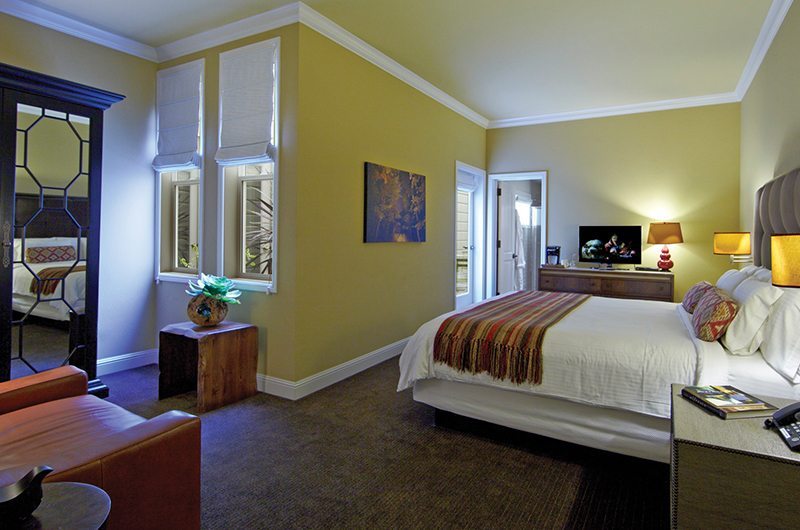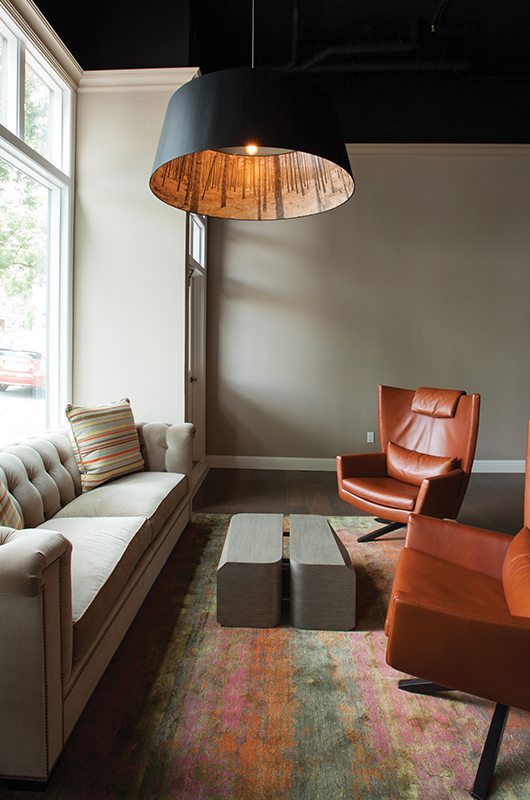 Culinary Institute of America-California
CEREMONY, VENUE & CATERING
The Culinary Institute of America–California campus resides in the historical, Greystone building on Hwy 29 dating back to the late 19th-century. The Greystone is considered an icon to all visitors and guests who have visited St. Helena for the last 100+ years. The building is perched on a hillside overlooking acres of lush vineyard settings but there is more inside to marvel. The Vintners Hall of Fame, Barrell Room, with 2,000-gallon wooden casks and exposed stone lining the walls, creates a dramatic setting for a candlelit ceremony or dining room with space for dancing. The Herb Terrace sets the scene for a stunning ceremony or cocktail reception and the Artium and Berns Room offer special space accommodating smaller size groups. Whichever location you choose, you can be guaranteed that the food will be something to remember with an extensive repertoire of culinary styles and options. Their in-house event team will guide the way to your St. Helena celebration. In addition to the festivities, CIA offers cooking and wine tasting classes – a great way to entertain your guests.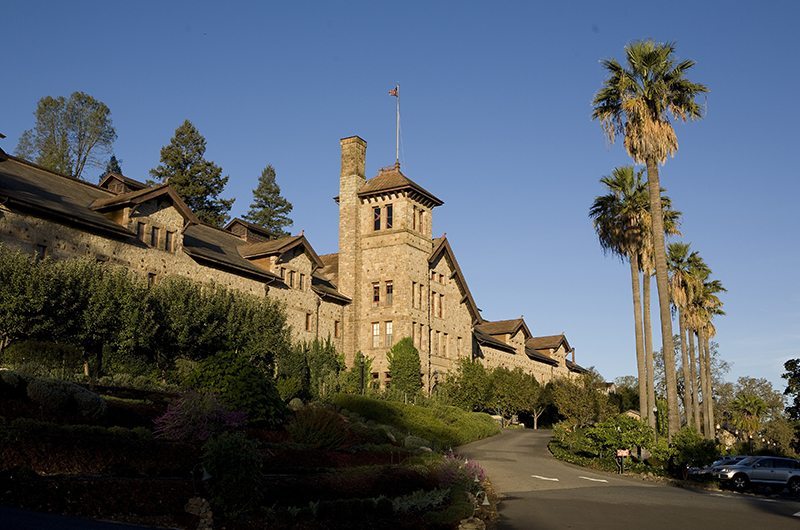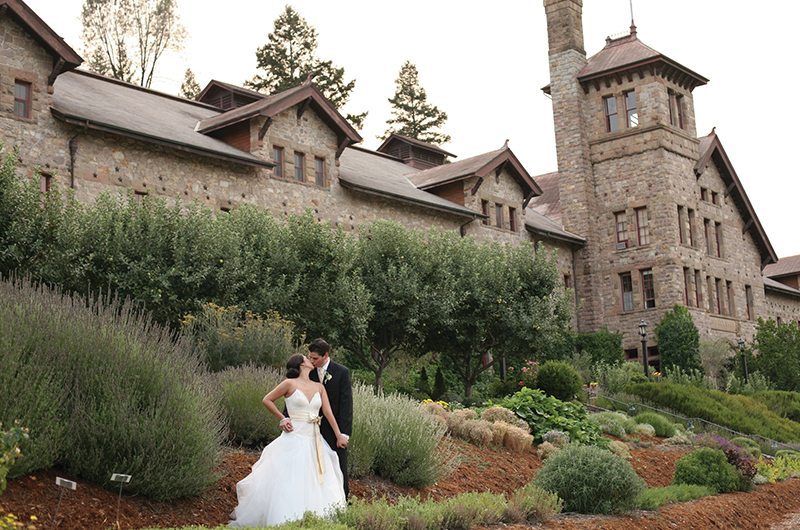 www.CIAchef.edu/weddings-and-special-events/
Brasswood Estate Winery (formerly Cairdean Estate)
CEREMONY, VENUE & CATERING
From Sensory Tastings to their state-of-the-art winery and cave tours, Brasswood may be the right choice for your bowtie weekend, arrival-rehearsal dinner, wedding, or farewell brunch. Indoor and outdoor spaces gleam with art-worthy fountains and reclaimed wood providing a sleek modern feel while paying homage to the Napa Valley region. The seasoned chefs will surely whet any appetite with their farm to table menu's, on our off property.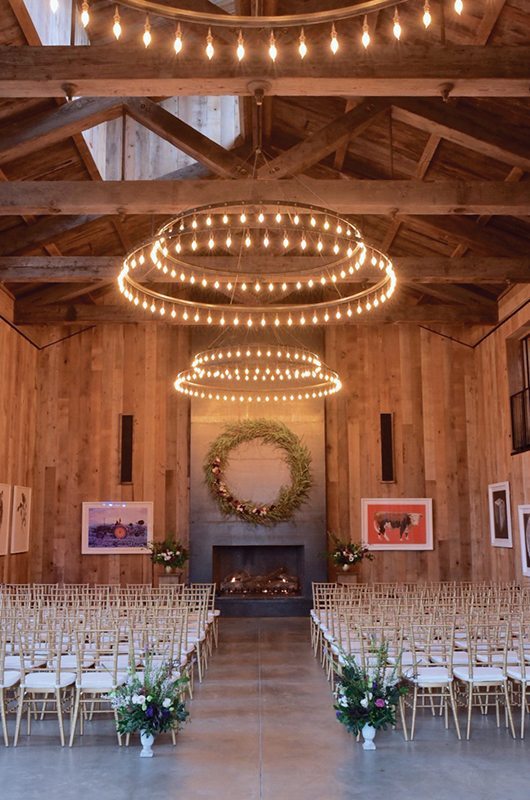 Charles Krug Winery
CEREMONY & VENUE
The Charles Krug Winery put Napa Valley on the map. This is where it all started with the first public tasting room opening in 1882. Their striking venues span from the park-like setting of the Great Lawn to the rustic yet modern Redwood Cellar that dates back to 1872, to the historic Carriage House, built in 1881. The grounds are spacious allowing for up to 1,000 guests yet still accommodating more intimate parties of 100. All surrounded by heritage oak trees and unending vineyards.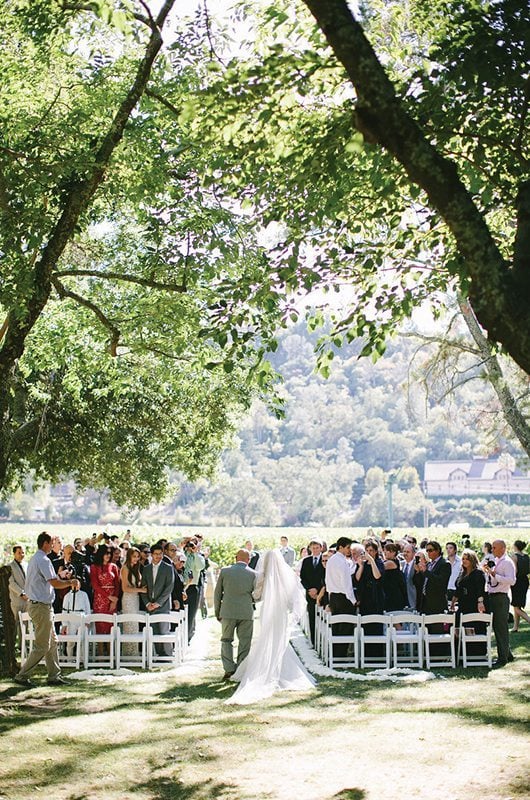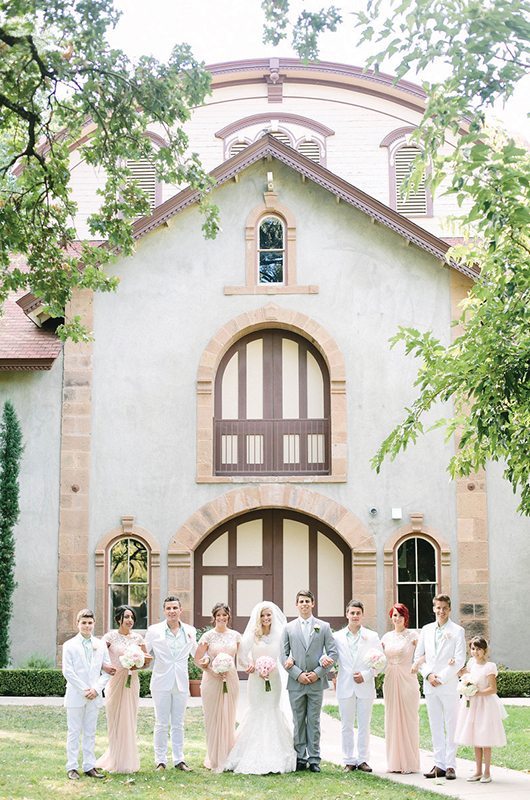 Hall Napa Valley Winery
CEREMONY & VENUE
Dating back 150 years, 40% of all Napa Valley wine was produced here and is now home to the critically acclaimed Hall Wine. The Hall family meticulously restored the 1885 Bergfeld Winery and merged history and innovation with the completion of California's first LEED (Leadership in Energy and Environmental Design) Gold Certified winery in addition to a state-of-the-art gravity-flow winemaking facility. Additionally, the winery possesses a collection of over 30 pieces of both commissioned and collected 21st-century modern art. The property offers lush landscaping and a great lawn, the farm, the olive garden, the flower garden, Peterson's Loft and Cellar in the Bergfeld building and a most impressive Mezzanine accommodating all size of groups and formalities.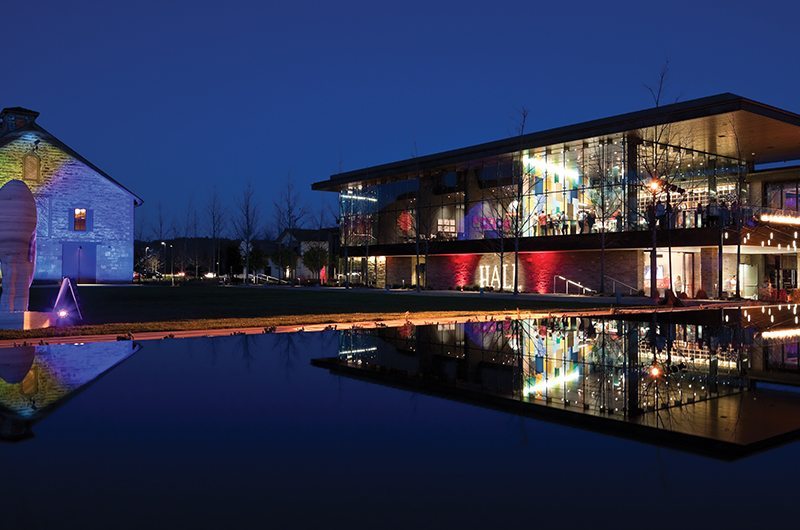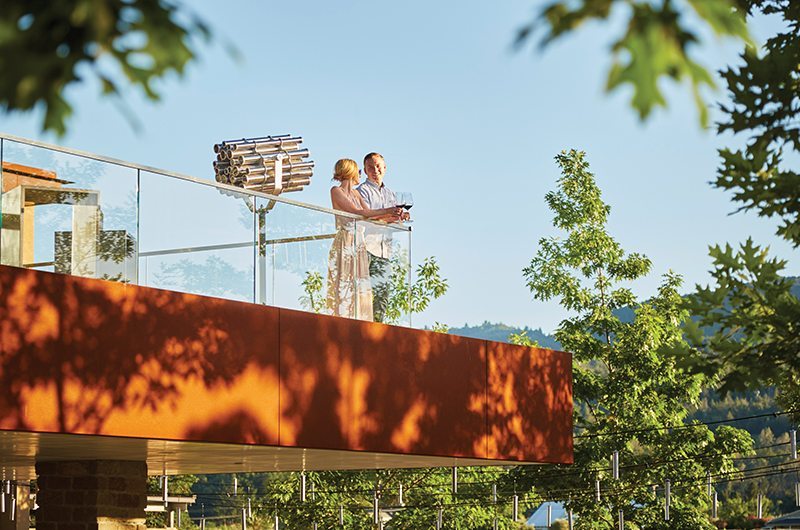 Merryvale Vineyards
CEREMONY & VENUE
Merryvale Vineyards is a historic landmark dating back to post-Prohibition days with roots dating back to 1933. For your special event, Merryvale's Historic Cask Room is where all the magic happens. 2,000-gallon casks line stonewalls creating a romantic Old World ambiance. Merryvale knows how to build anticipation for your vineyard-themed event by utilizing their tasting cellar paired with a behind-the-scenes tour of pre-reception festivities before the unveiling of their Cask Room for the reception.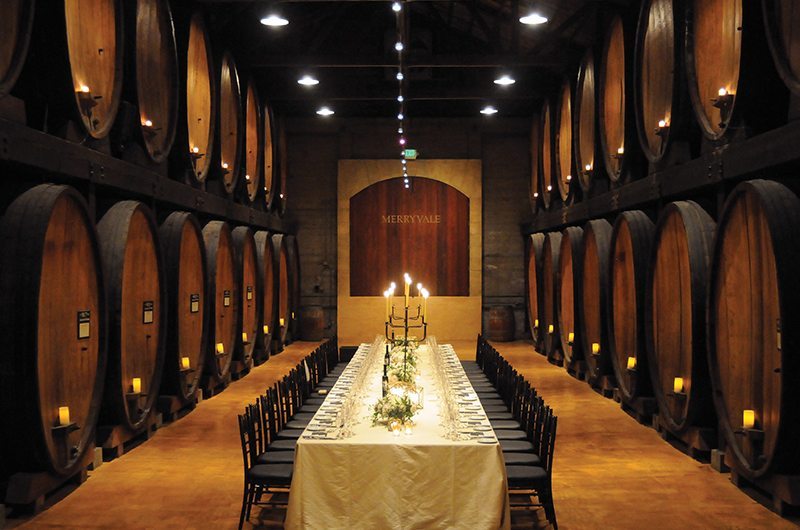 Beringer Winery
CEREMONY & VENUE
Beringer is a picture-perfect place to host your special event with 19th-century architecture and its verdant gardens as your backdrop. There is a range of beautiful and functional spaces for weddings of all sizes including the historic Victorian Rhine House, original to the Beringer property, and the charming Hudson House with wood burning fireplace, modern amenities, and wrap-around porch. Additional selections include picnic grounds, Redwood Grove with towering 100-year-old redwoods, bocce ball court, hand-carved winery caves especially for intimate events, and a culinary center. Beringer also offers activities for groups who would like to take their winery experience to the next level from a seminar on how your senses work together to comprehend complex wines or the fundamental principles of food and wine pairing.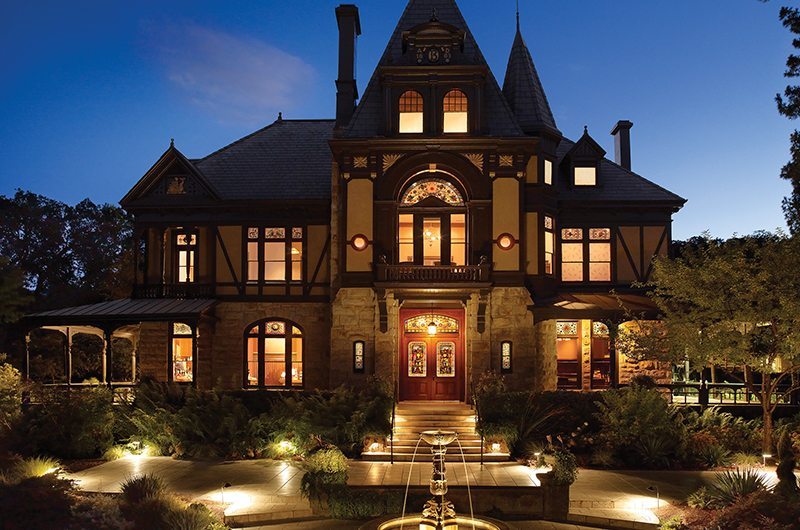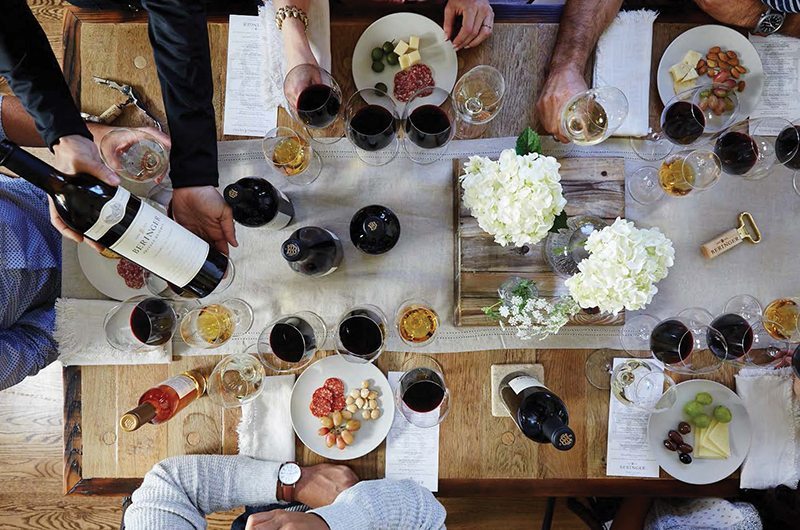 V. Sattui Winery
CEREMONY & VENUE
V. Sattui Winery envelopes the intimate ambiance of a private estate in Tuscany and one of the first Napa Valley wineries to host weddings. A family-owned winery founded by Vittorio Sattui in 1885, today continues the tradition of legendary Italian winemaking and hospitality. Italian Michelin Star Chef Stefano Masanti creates your wedding menu paired with V. Sattui wines. V. Sattui brides and grooms are provided a complimentary Chef's Table tasting with Chef Stefano as he assists in creating your perfect menu. Special note, Chef Masanti is only available between June and October as he travels back to Italy to gather specialties to bring back to share with guests. If hosting your wedding between November and May, V. Sattui will assist in selecting a caterer from our preferred list of local professionals. V. Sattui features a variety of scenic event spaces both in and outdoor for groups ranging from 25 to 200 people.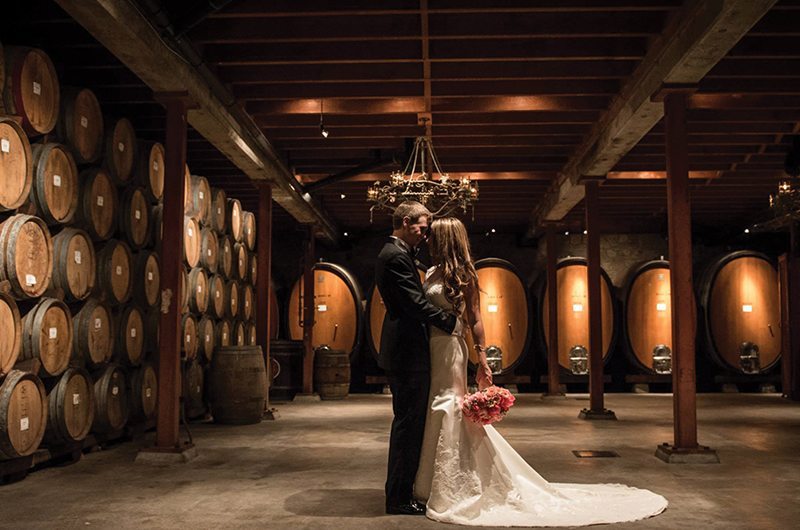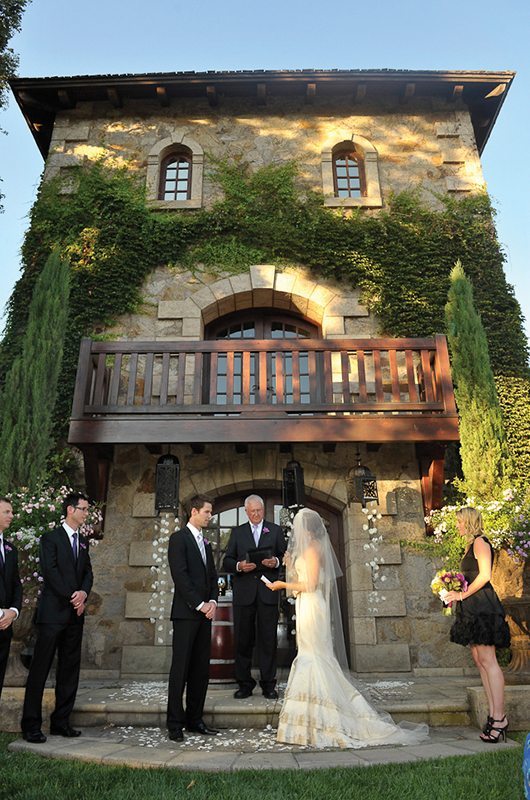 Tre Posti Events & Catering
CEREMONY, VENUE & CATERING
Tre Posti Events and Catering is lead by a culinary team that represents a fusion of authentic Italian fare and Napa Valley cuisine featuring locally sourced ingredients. The three event spaces; the Garden Grove, the Courtyard and The Harvest Room paired with their undeniable cuisine, make this premiere Napa Valley catering and event option for your ceremony, reception, rehearsal dinner, and bridesmaid luncheon.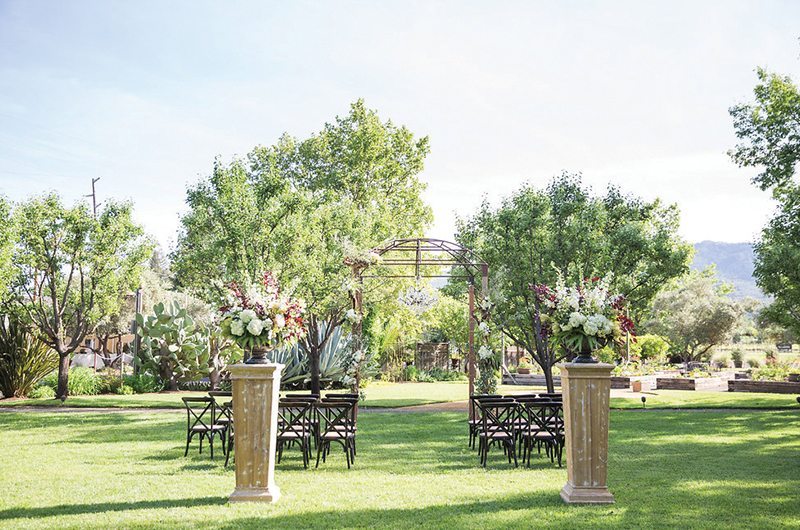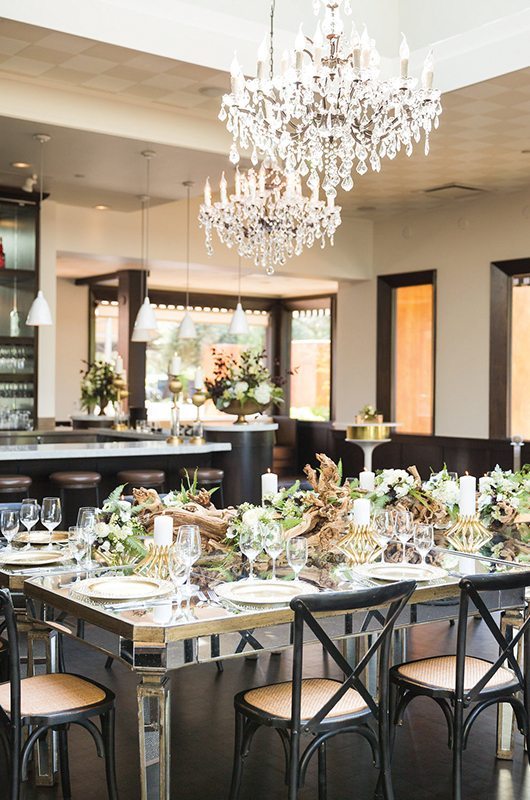 Goose & Gander (Restaurant)
VENUE & AFTER-PARTY
Beautiful outdoor gardens and patio is not the only thing this American fare eatery has to offer. Goose & Gander is a local's favorite and late night reprieve. Restaurants tend to close earlier in the Napa Valley but Goose & Gander is a relaxed gathering place with scrumptious food and known for their killer burger. One of the special highlights is the cozy downstairs bar, which has a speakeasy feel. There you will find a mixologist and experienced bartenders ready to tempt you with outrageous cocktails. In fact, they have mixologist classes – a fun and ideal, interactive activity for bridal parties. To ensure the party continues, Goose & Gander will be the hot spot for an after-party!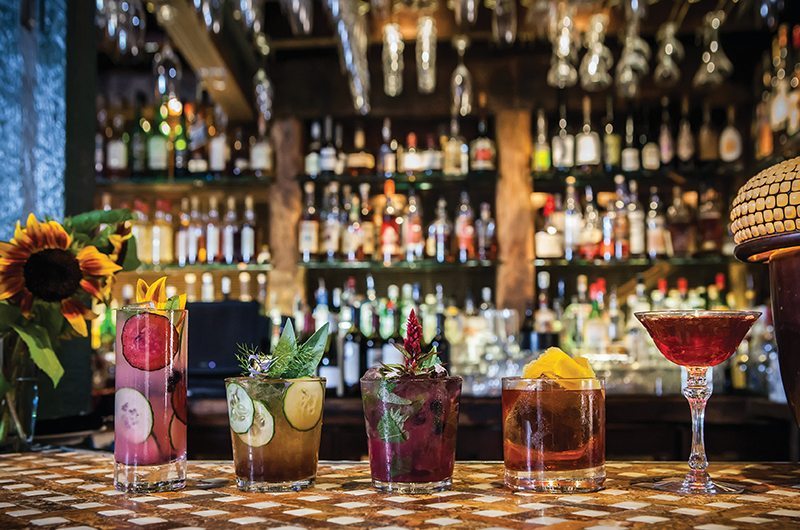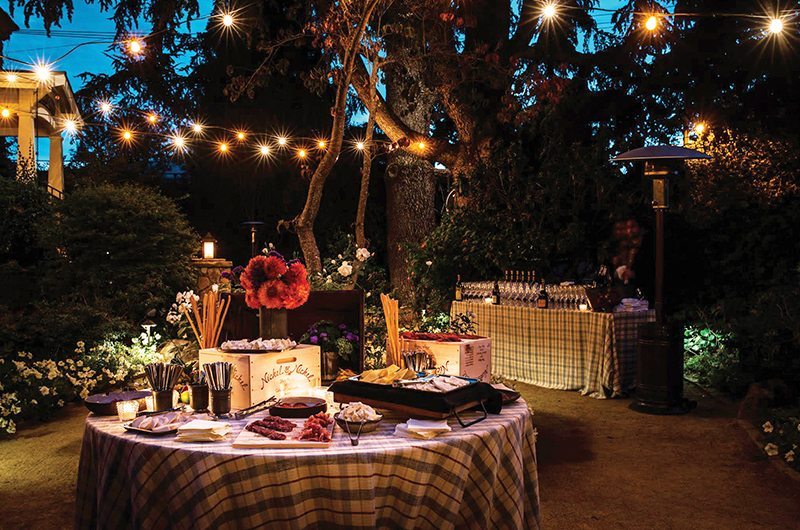 Clif Family Bruschetteria (Food Truck/Patio)
ON/OFF-SITE CATERING & REHEARSAL DINNER
If you are an avid bicycle rider – this is your Napa bicycling connection. Even if you aren't a fan of riding, the Clif Family has a certified organic and Food Alliance Certified farm. All foods prepared at the Bruschetteria Food Truck on or off-site are all made with sustainability in mind from the Clif farm or trusted local purveyors. Many of the rubs and seasonings are also available to take home or provide your guests with favors from the wedding. The Bruschetteria Food Truck has creations from Chef John McConnell – he likes to refer to his cuisine as 'farm to truck.' If you were wondering, yes! That's right; yummy Clif bars. Need I say more about how the Clif Family feels about quality ingredients?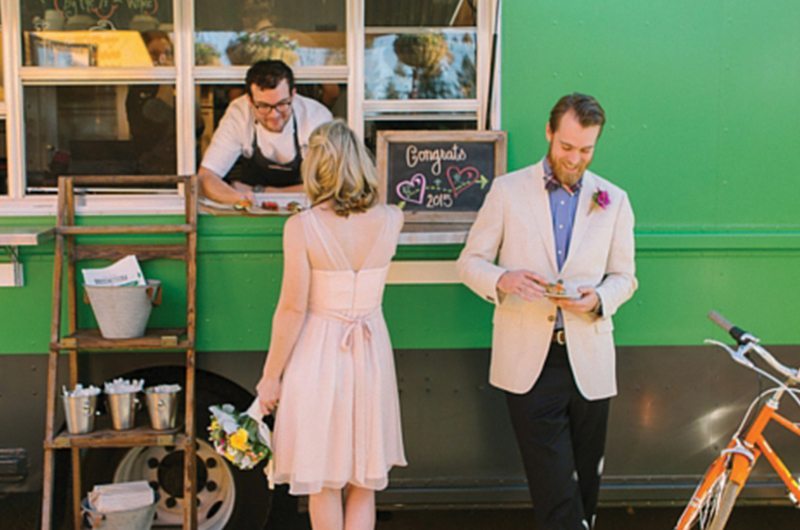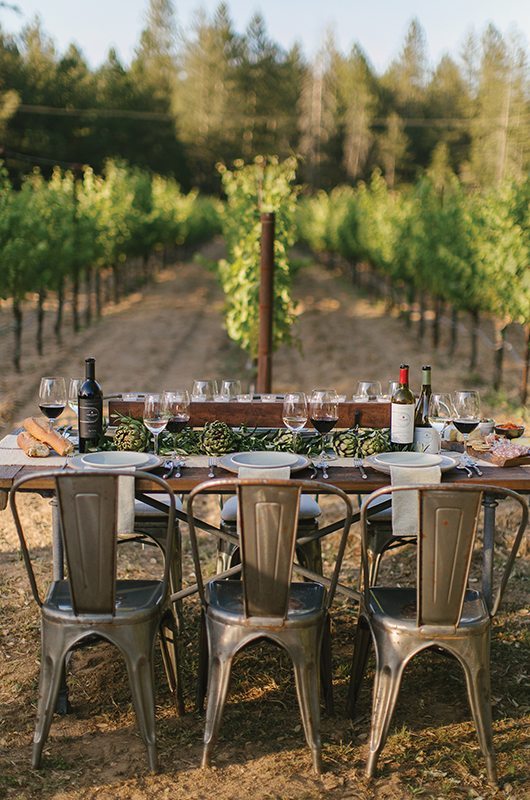 event planners: Rion Designs | event planners: Roque Events | accommodations: Harvest Inn | accommodations: Meadowood | accommodations: Wydown Hotel | transportation: Beau Wine Tours & Limos | transportation: Luxury Electric Wine Tours | venue: Beringer | venue: Brasswood | venue: Caldwell Synder Gallery | venue: Culinary Institute of America | venue: Clif Family | venue: Goose & Gander | venue: Hall Winery | venue: Harvest Inn | venue: Meadowood | venue: Merryvale Vineyard's | venue: V. Sattui Winery | florist: EV Floral Design | invitations: Pennyweight | catering: Cindy's Backstreet Kitchen | catering: Cliff Family Bruschetteria | catering: Elaine Bell | catering: Tre-Posti