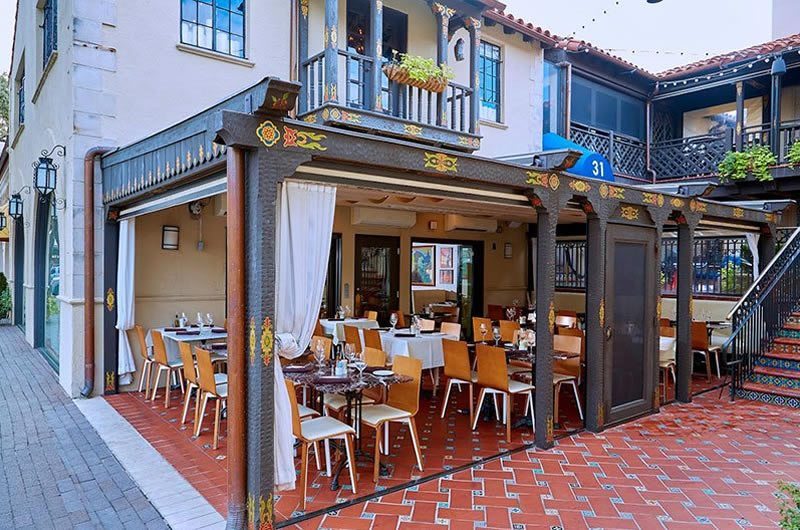 By: Lindsey Conrad Nabors
Urban, upper-scale and unbelievable culinary delights (and more) can be found at Bistro 31 in Highland Park, Texas. Located in the historic, Highland Park Village just outside of Dallas, this French Riviera inspired restaurant is the perfect place for not only a truly unique dining experience, but ideal for a picture perfect location for special events such as bridal showers, brunch, rehearsal dinners, intimate receptions and any other wedding related or special events. It's a bride's dining dream in Dallas!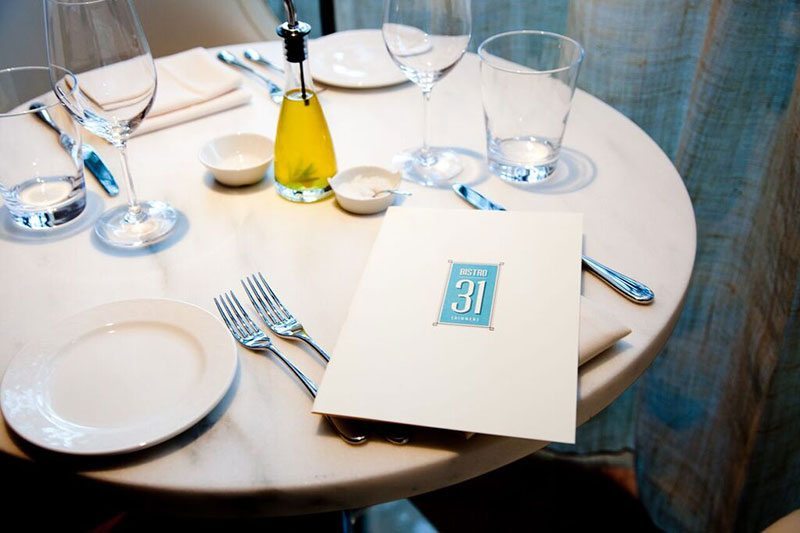 Charm of the area and restaurant itself, mixed with impeccable service and delectable cuisine makes Bistro 31 the ultimate location for your special event. Couples in or near the Dallas area or couples planning a destination wedding in Dallas should explore all that Bistro 31 has to offer. Dallas is an amazing destination for bachelor and bachelorette weekend getaways and Bistro 31 is THE place to enjoy brunch, lunch, dinner and even late night fun with handcrafted cocktails. Their menu offers something for everyone from Tuna Tartare, Roasted Brussels Sprouts with Pancetta (which we love) and the freshest of Fish (we recommend the Sole if they have it – to say it's amazing is an understatement! The best fish we've ever had – hands down). Their pastas are all delicious choices and one can never go wrong with a mouthwatering Bistro Burger served with Pommes Frites – add a fried egg atop your burger if your heart desires. Their quiche is a favorite for brunch and when it comes to desserts, no choice is a poor one – they're all amazing. The lounge on the second level offers additional food options, great for cocktail hour or late night eats. Their sushi is always a hit and can even be ordered downstairs in the restaurant, just ask!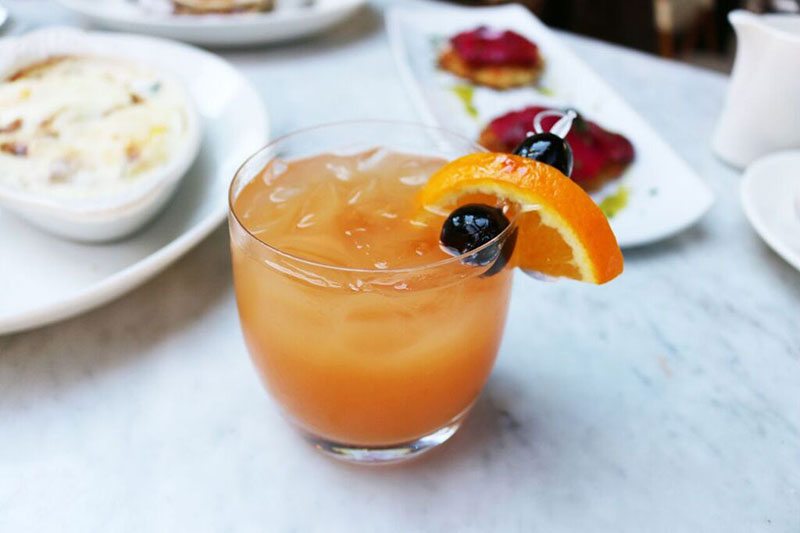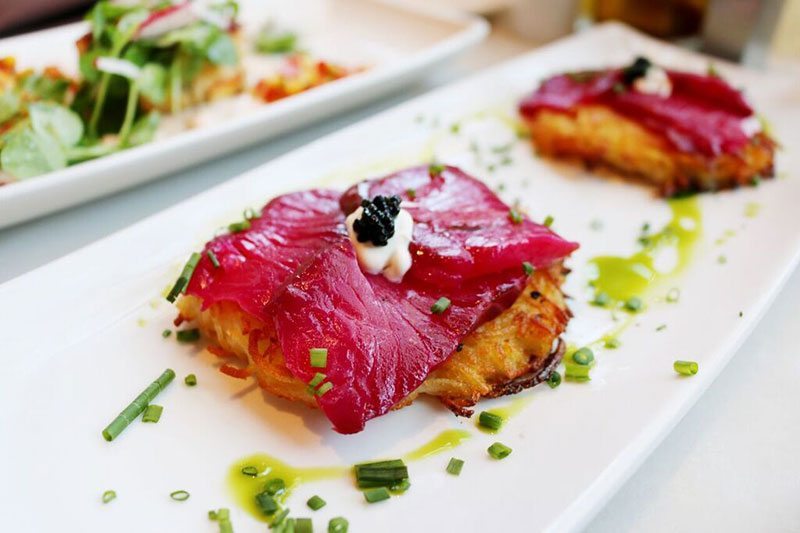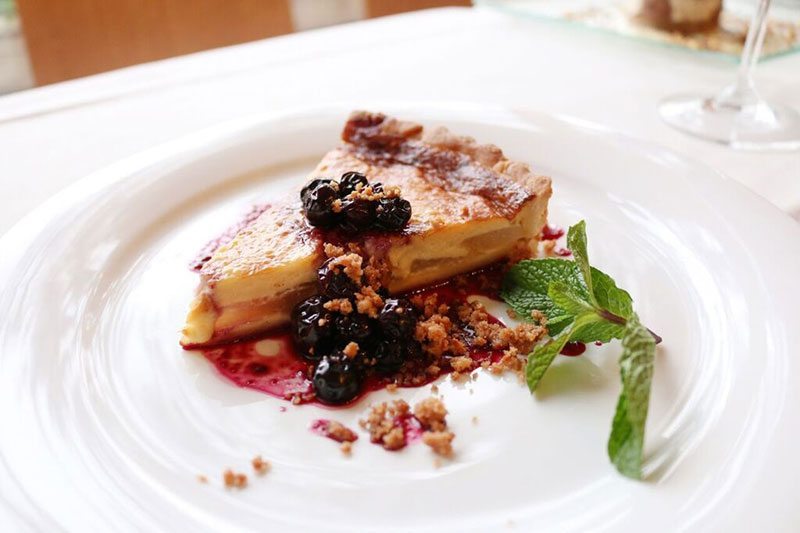 The main dining area is home to two custom Murano chandeliers and hang from a beautiful exposed beam ceiling. Venetian plaster walls grace the contemporary works of art by local artists, which compliment the lovely white oak herringbone floors . . . eclectic elegance at its finest! Drawing inspiration from french sidewalk cafes, the allure of architectural design continues in the center courtyard which offers an exquisite al fresco dining experience with lush and magnificently manicured gardens. This is a popular area for bridal showers and brunches and gives the feel of being outdoors – rain or shine, thanks to the retractable awning.   Beautiful bistro chairs and marble top tables continue the charm in the popular courtyard area. Upstairs, additional (and more private) space is available with bars and space for groups to mix and mingle, including the Champagne Room – our personal favorite. This area offers a more exotic feel (as if you're on a fabulous french riviera getaway) with a hip, sexy vibe. The additional spaces on the second floor are hidden gems and perfect for private dining experiences, intimate receptions, bar set ups and more.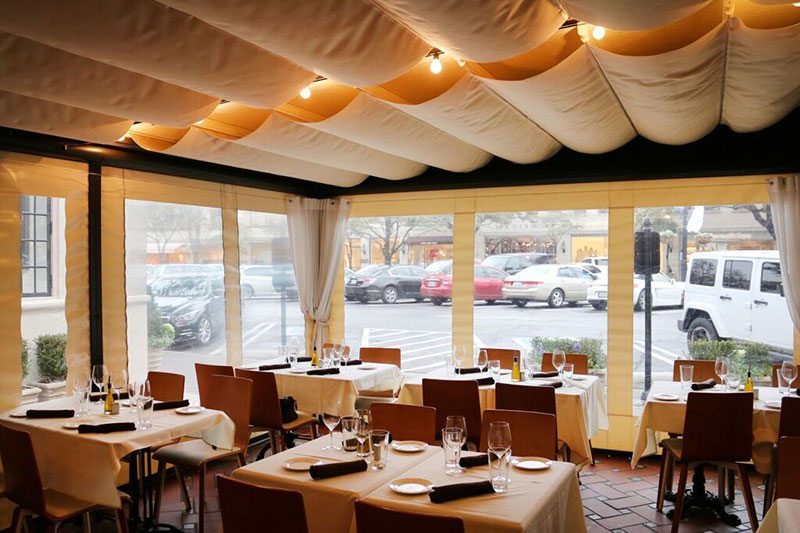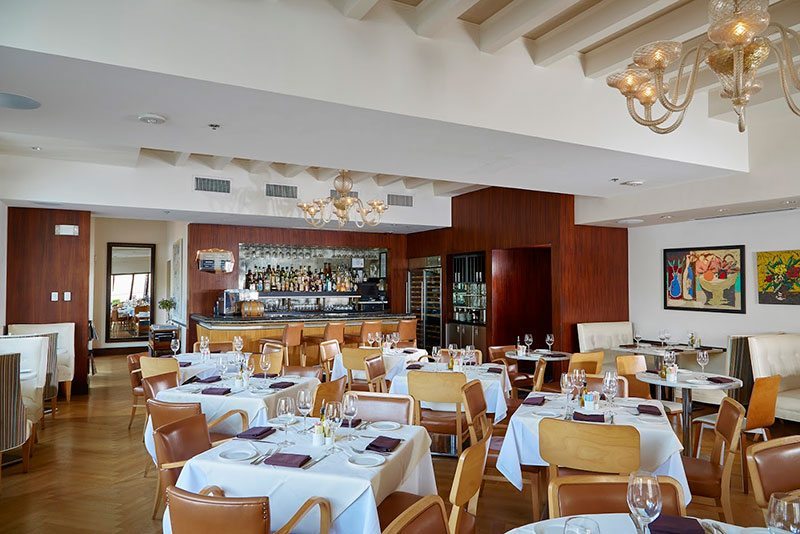 Find out more about this true Texas treasure at bistro31dallas.com. Everything a bride and groom could want and more awaits at Bistro 31. Oh – and whether you're dining in the restaurant or planning a private event, ask for Alex. He's an amazing server who will make your experience truly a special one!