By Simona Cassius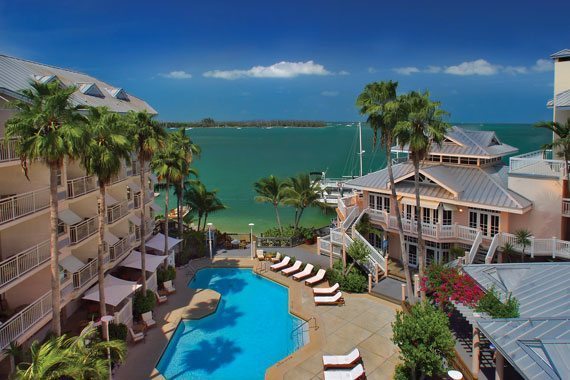 GETTING ACQUAINTED:
Where else can you go in the domestic United States and feel like you are on a tropical island? Key West, Florida! Located at the southernmost point in the United States and 90 miles from Cuba, Key West is a tropical paradise that is easily accessible by plane or car. Key West is famed for many things but the sunsets are uber spectacular. Located on the Gulf of Mexico, The Hyatt Key West Resort and Spa proves to be the perfect spot for Key West's world-famous sunsets. With 118 luxury guestrooms with private balconies, large modern baths and amenities, it is an ideal setting for small to medium sized weddings. No need for rental cars or cabs at this location. Walk out of your room and you are only steps away from the luxurious pool and hot tub, water activities or outdoor seating for the restaurant and bar and all of downtown Key West, all conducive to having a quaint affair for family and friends.

WE SIMPLY ADORE
Location, Location, Location: The Hyatt is located along the Gulf of Mexico, walking distance to the heartbeat of town, Duval Street.
Private suite at the Jala Spa with large sunken tub, steam room and foot ritual.
Outdoor dining and drinks while watching spectacular sunsets.
Key lime pie dipped in chocolate on a stick. Be prepared to try every kind in existence.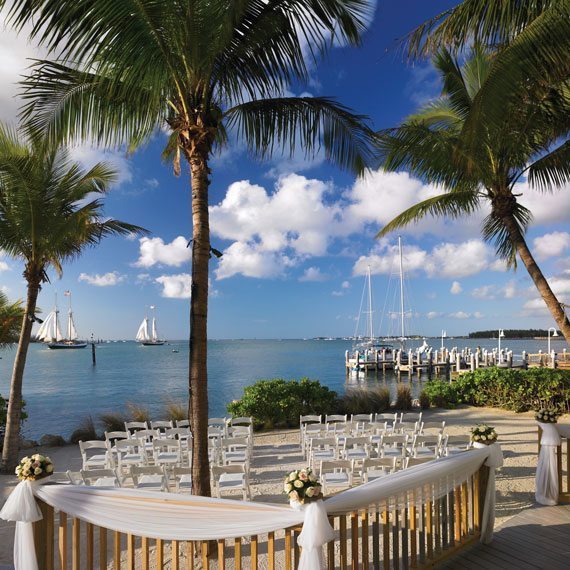 NOTE TO SELF
Comfortable walking shoes are a must. The size of the island and warm temperatures year round lend themselves to exploring on foot, bike or scooter.
Bring laid-back play clothes for day and night and carry sunscreen.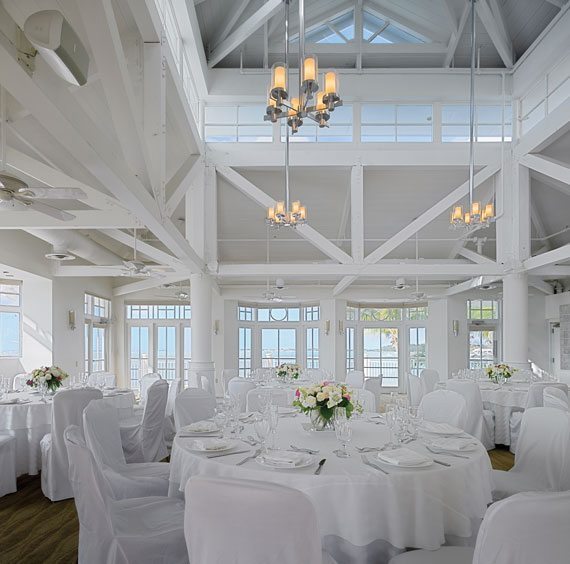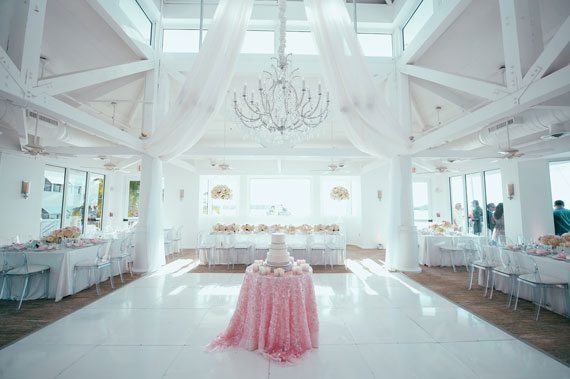 OUT AND ABOUT
A large variety of cultural things to do, museums, art galleries, aquariums and theaters. Visit the Hemingway House, go deep-sea fishing or take a sunset cruise.
Conch Republic Seafood Company for dinner. Located right around the corner. Great for dinner with a group or just for 2. Crab stuffed ravioli tossed with seared shrimp, spinach and sun dried tomatoes.
Better Than Sex Dessert Restaurant. Only desserts and almost completely dark, created with intimacy and ambiance in mind.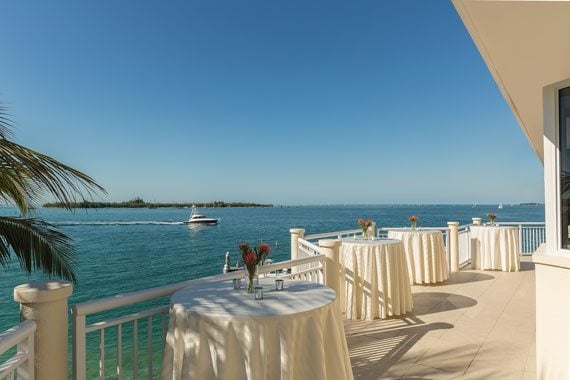 THE SCOOP
The picturesque Hyatt Key West Resort and Spa is situated along the waterfront where the Gulf of Mexico embraces the Atlantic Ocean and within a few minutes walk to the famous Mallory Square and the popular Duval Street. The Hyatt Key West Resort and Spa maintains an elegant Bahamian feel and sophisticated beauty with winding pathways filled with lush tropical grounds and dreamy views at every turn. The resort hosts unforgettable weddings and events, being one of the most popular locations in Key West for its unrivaled indoor and outdoor options. For honeymooners, the best of all worlds is found here among the elegant accommodations, attentive service, and culinary cuisine, packaged with the most memorable sunsets and location, location, location.