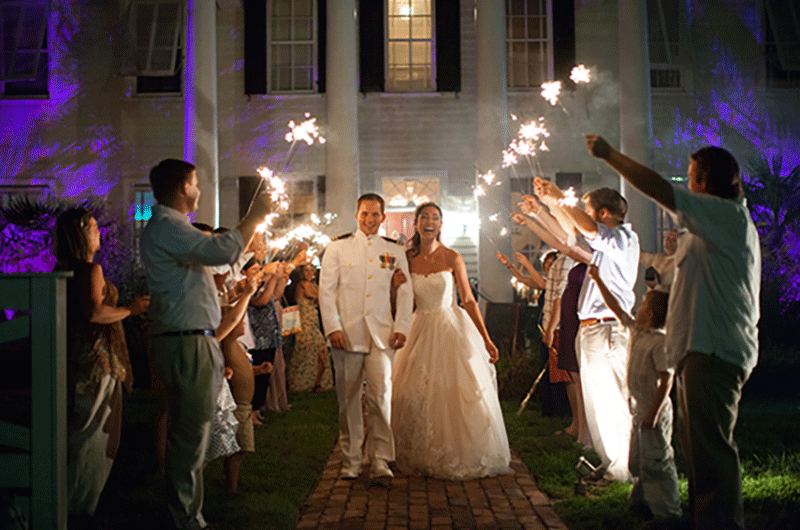 Happy Memorial Day! We are so honored to share this beautiful military wedding on such an important day.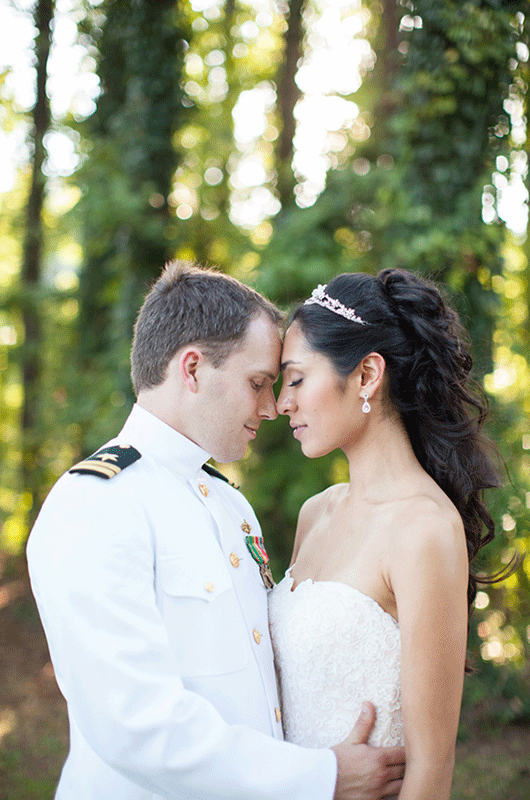 When I met Courtney and Rob for their engagement photo session, I was immediately smitten by their flirty spark and sweet love story. While living in California, Courtney and Rob met online and admitted there was instant chemistry during their first-date. Their first few months together included lots of adventures and traveling before Rob moved across the country for a Naval Nuclear Reactor Officer position in South Carolina. Courtney told me: "I remember the day he told me. We walked out to the sand at Pacific Beach and he told me he was leaving like it was a goodbye. He was so nervous and so sure that I bail out on our new relationship. But when I asked him what he wanted, he admitted that he wanted to continue our relationship. Watching him so nervous, I couldn't help but laugh a little. The Navy was nothing new to me. My dad had spent 33 years in the Navy and living in San Diego, a majority of my friends were involved with the military in some fashion. "Love doesn't measure miles. Let's do this!" I still recall his wide eyed look of hope, disbelief, and happiness. He tells me that was his first indication that I was a good kind of different."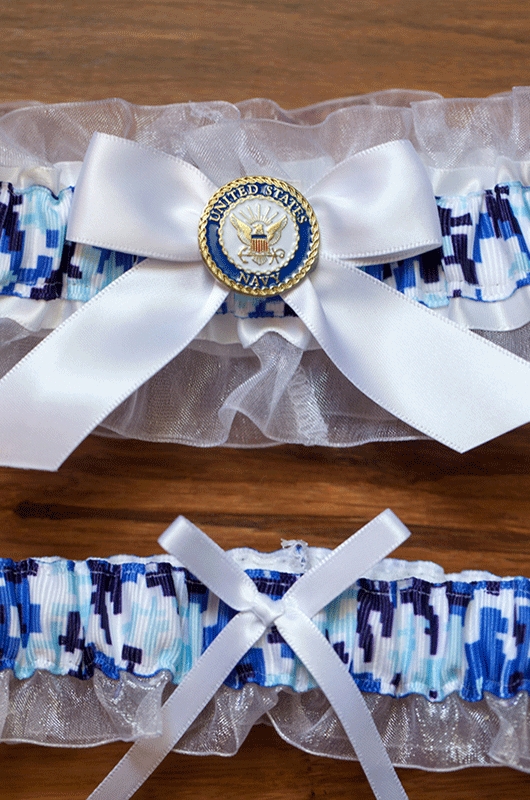 When time came for the move, they embarked on the incredible road trip together before settling into their new routine of letters, emails, and care packages. "With the romantic mixture of young America, country charm, and warm beaches, Rob and I both readily admit that Charleston is where we both realized that this crazy cross country love affair would last a lifetime," Courtney said. Not long after Courtney returned to California, Rob flew out for a visit (and to secretly ask her father for Courtney's hand in marriage). Rob choose the beautiful Niagara Falls backdrop for his proposal, and Courtney of course said yes! "We hadn't even gotten used to referring to each other as "my fianceé" when he received an email that he would be stationed to the carrier that was next to deploy." They spent the next 9 months falling more in love over emails.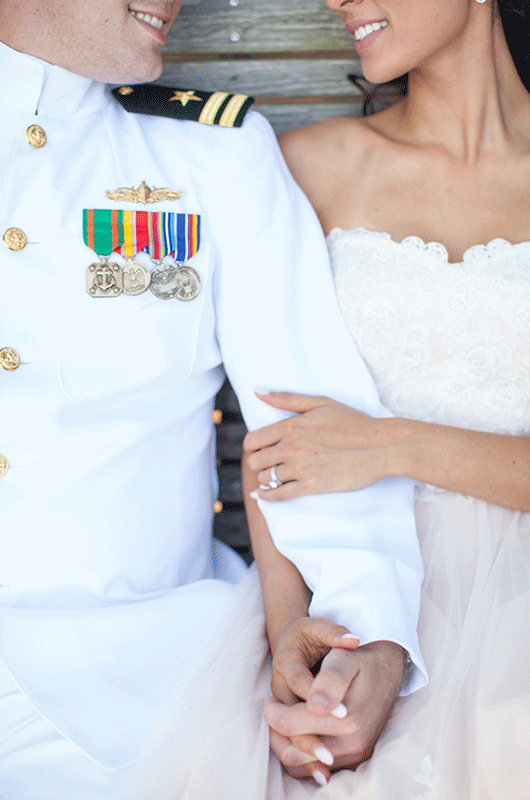 With deployments, choosing a wedding date was no easy task. Plans were paused for a bit and then fast-tracked to a lovely chaos once they settle on August 31, 2014 which left them just under four months to plan. They opted for an intimate ceremony on Gwynn's Island in Virginia! The morning started off with relaxed preparation — Rob got ready at his family's home (where the ceremony was later held) and Courtney enjoyed the peacefulness of The Inn at Tabb's Creek. Her soft pink dress was beyond striking and perfectly offset Rob's white uniform. Overall, their wedding was nothing short of magical, with DIY details galore, a fairytale-like First Look in the forest, a sand-ceremony honoring their coast-to-coast relationship, heartwarming vows, a light pink wedding gown, a man in uniform, and a cake topped with oranges (which they cut with a sword)! I feel truly blessed to have been chosen to witness and document the amazing moments of their special day.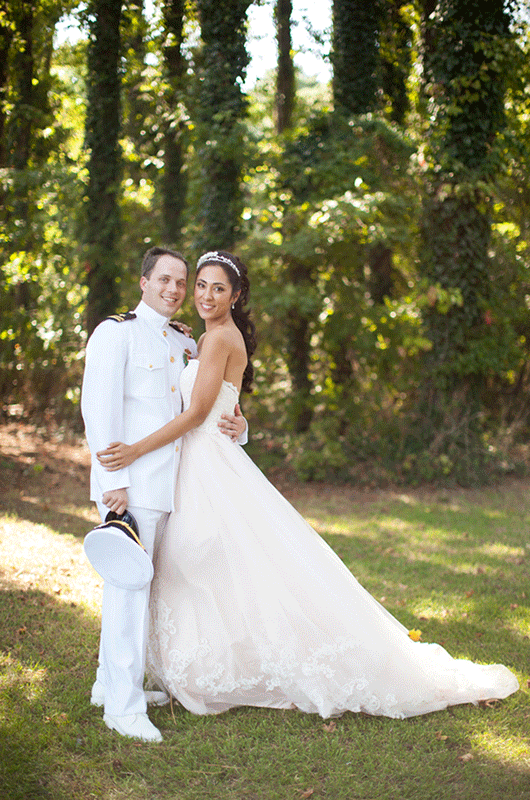 :: credits ::
{ bride's attire: Stella York | gals' getting ready venue: Inn at Tabbs Creek | hair & makeup: Prim and Proper | invitations: Minted | groom's attire: Courtesy of the US Navy | florist: Flower from the Heart | ceremony venue: Private Residence- Gwynn's Island, VA | reception venue: The White Dog Bistro | cake: Sweet Fix | reception band: Bellevue Rhythmaires | photography: Limefish Studio }