The Trend That's Timeless
There's a reason your social feed is full of dried flowers and preserved grasses. From fields to forever, these fresh flower alternatives are headlining weddings all across the web. Whimsical bouquets fluffed with dried flowers, overgrown centerpieces accented with preserved grass, and hanging dried floral installations are just a few of the top wedding trends of 2019. So why choose this trendy staple over the traditional fresh flower? It lasts longer, is more affordable, and can be repurposed after the ceremony.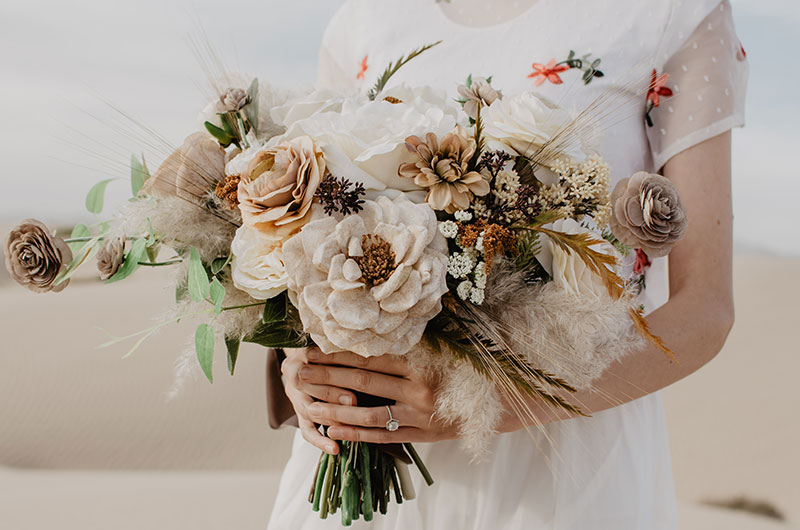 Much like artificial flowers, dried flowers are a versatile option for creating your perfect day. Prepare your designs in advance, forget about wilting or weather, and cherish your keepsakes forever. Start small by adding dried flowers as fillers in your silk flower arrangements or go big and use tall grasses to add dimension and height to your tables. Afloral's creative director LeAnne Samuelson says, "dried flowers and grasses add texture and create an effortless look without all the hard work." The best part? Dried flowers and grasses can be used in everything from your bouquets and boutonnières to your invitations.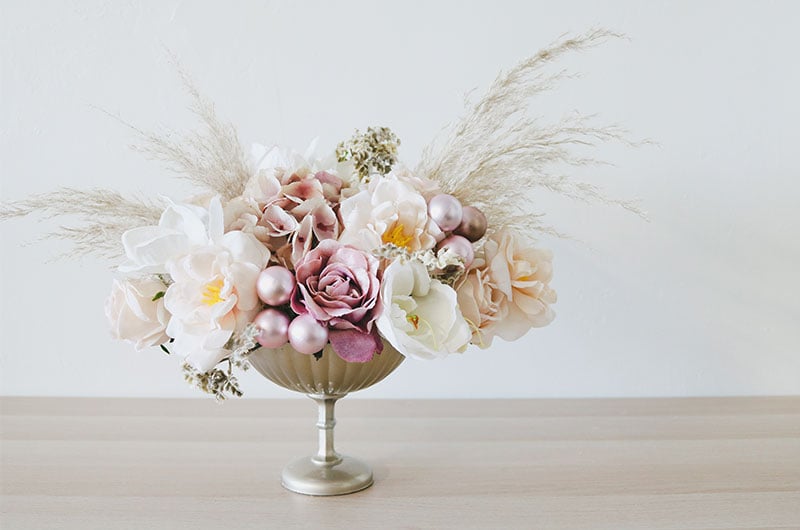 Dried flowers make adding subtle, yet intentional details to your day a breeze. Drop dried sprigs in your invitations or place small bundles on individual table settings. These small yet impactful details can create a thread that ties your day together, with just a few well-placed blooms.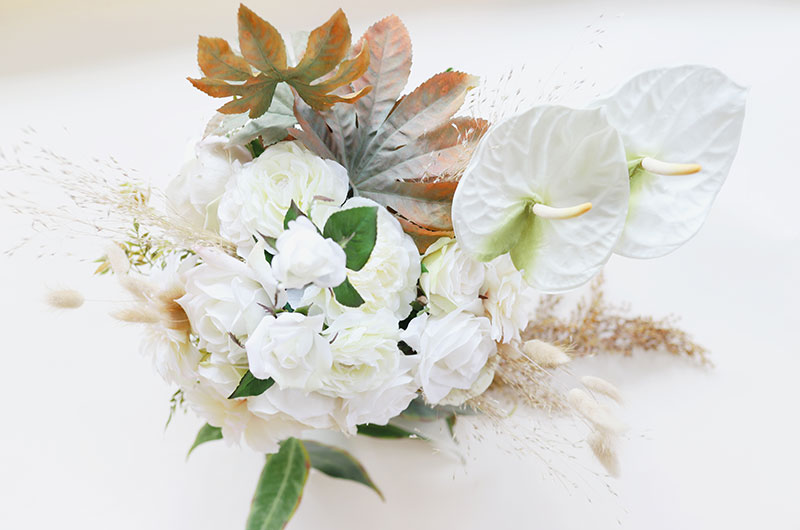 Looking to make a statement? Create large, yet surprisingly light floral installations with filler flowers like gypsophila. For more sculptural shapes, play with pampas or dune grass. Don't be afraid to use silk flowers, dried blooms, and preserved grasses all in one look. These everlasting creations double as home decor, are filled with sentimental value, and turn our favorite trend into a timeless item.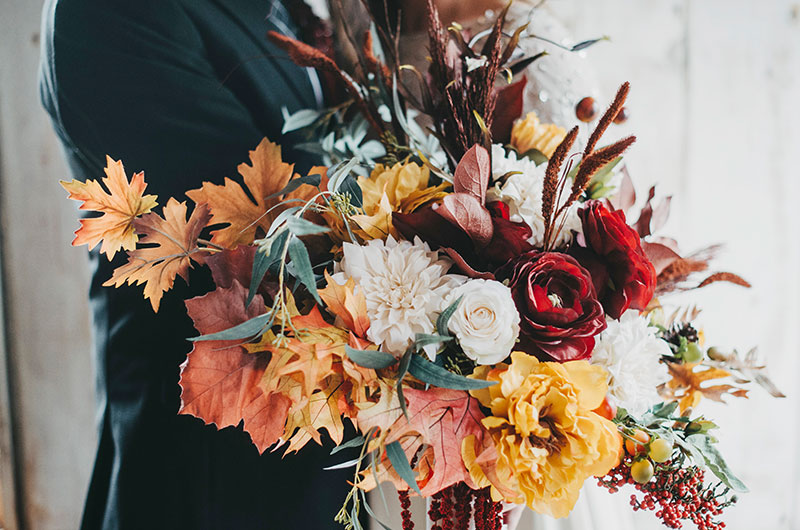 Images provided by Afloral @jocilynbennett