For bachelorette parties, traveling to Las Vegas for a fun-filled weekend extravaganza might seem daunting at first. Where to start? Where should you stay? And most importantly, what amazing activities can you plan for your girl group? These 16 Las Vegas destinations span a wide range, from relaxing CBD spa treatments to karaoke clubbing, bottomless Italian brunch, and even nightclub performances by Jack Harlow, guaranteeing that there's something for every bachelorette party to enjoy.
Awana Spa
The Awana Spa, in Resort World Las Vegas, offers a vast range of decadent healing treatments in their luxurious facilities. Their rooms feature curved walls and thoughtfully chosen design, all developed upon the golden ratio. Spa treatments are inspired by European and Eastern beauty rituals. Options include Vitamin C and Blue Diamond Facials, massages, and their signature Sauna-Meister-led journey.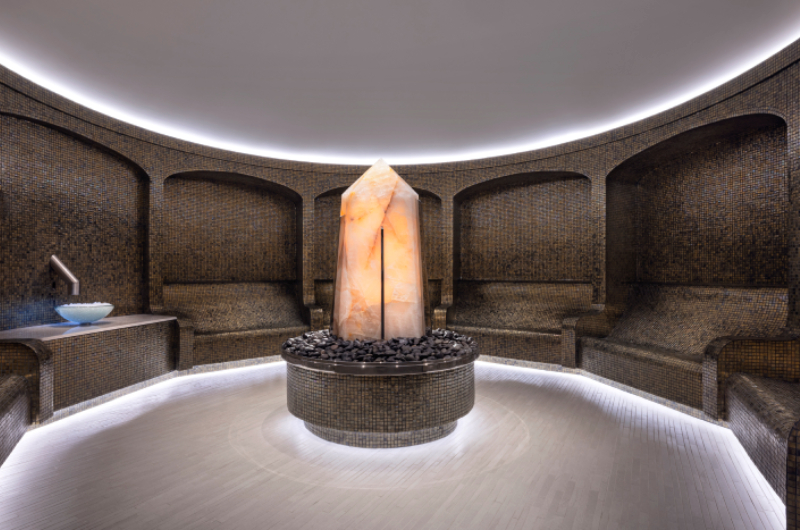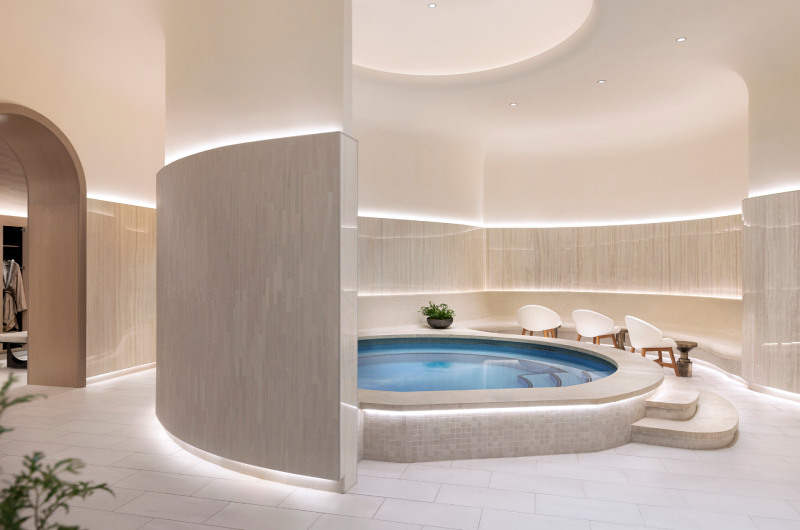 Best Friend
Best Friend by celebrity chef Roy Choi is a eclectic hodgepodge of bar, bodega, and restaurant. Best Friend serves Choi's best dishes and meals from Kogi, Choi's gourmet Korean-Mexican taco truck. The restaurant has an inclusive selection of meals, from the Cowboy Chop 34-ounce bone-in ribeye to a vegan eggplant schnitzel. Perfect for all your Las Vegas eatery needs, their extensive cocktail menu and in-house DJs make for an unforgettable late-night dining experience.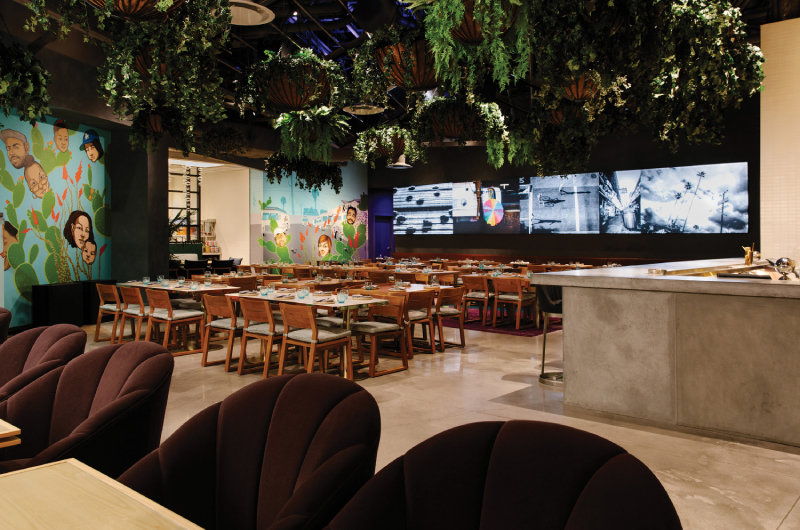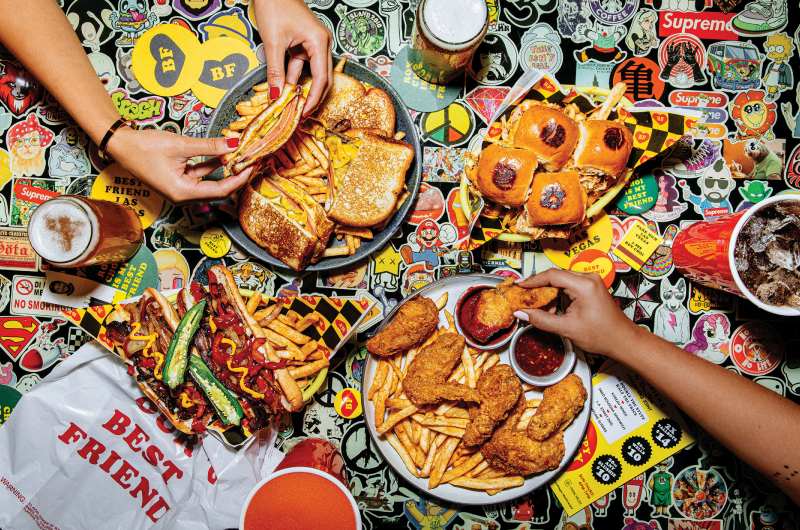 Carversteak
Named the best steakhouse by Las Vegas Weekly in their 2022 Best of Vegas list, eating at the Carversteak is guaranteed to be a delicious, one-of-a kind culinary journey. Designed as a modern take on a classic steak house, the Carversteak offers a flavorful selection of dry-aged American artisan-sourced steaks, Japanese Wagyu beef, and a delightful assortment of contemporary vegan dishes. The interior is gorgeously decorated with modern art, rich wood, sharp lines, and unique light fixtures. Guests can savor the lush ambiance paired with a drink from master mixologist, Francesco Lafranconi. A Bachelorette Menu is additionally available, made up of a family-style appetizer, entree of choice, side dish, chef's selection of dessert, and a spark plug espresso shot to finish off the evening.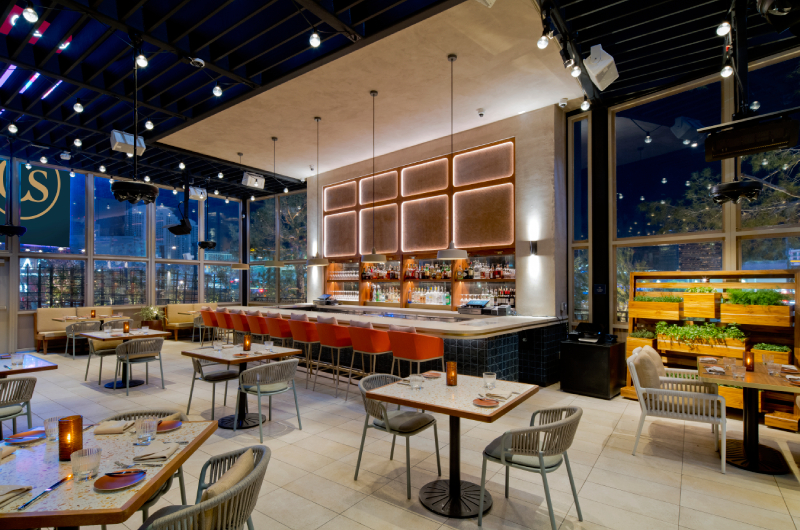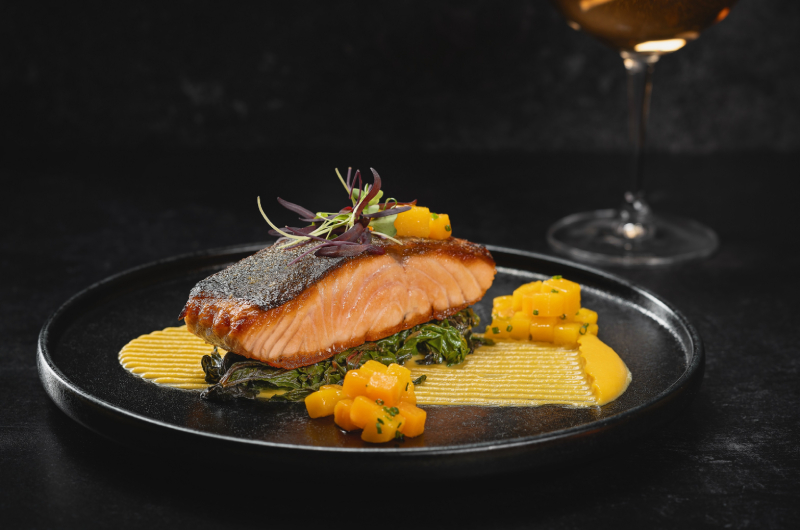 CATCH
Established in 2011, the CATCH restaurant is popularly frequented by Los Angeles and New York celebrities alike. On the Las Vegas Strip, the restaurant is a first-class dining spot for Asian-influenced seafood, sushi, and steak. Menu highlights include their signature truffle sashimi with caviar and black truffle, their namesake CATCH sushi roll, and interactive Hit Me Cake. Top off your meal with one of their refreshing house-made cocktails, with fun names like "Dirtier Bastard," "Mo'Jito Mo Problems," and "Pineapple Trainwreck."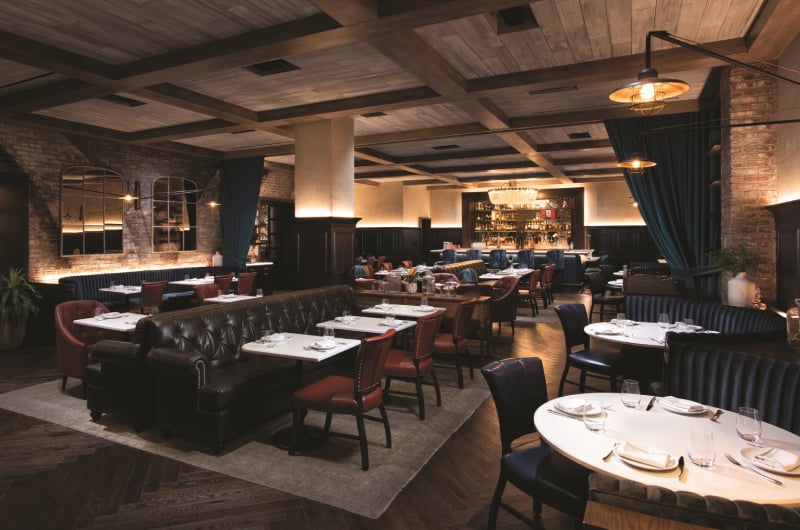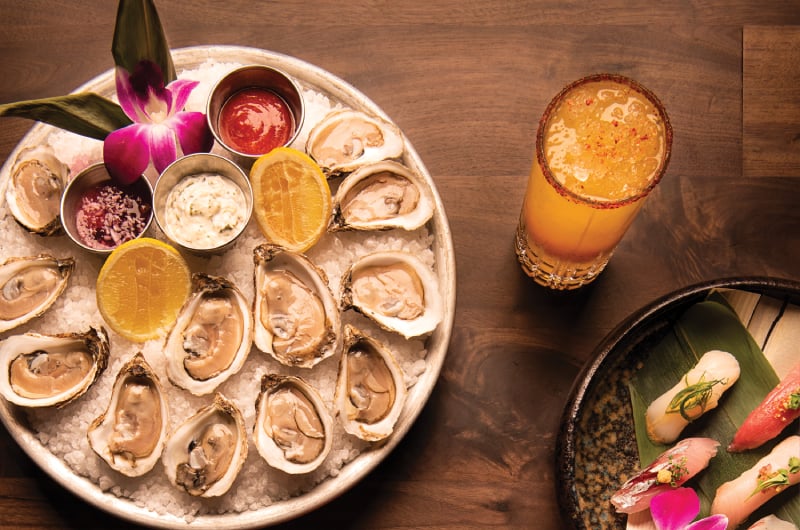 Kamu Ultra Karaoke
The Kamu Ultra Karaoke Club is a great way to have fun with your party while singing karaoke in style. Conveniently placed on the Las Vegas strip, Kamu Ultra Karaoke has 40 private soundproof suites and over 17,000 square feet of chic psychedelic design. Guests can choose between Kamu's lengthy selection of songs or stream their own music via Bluetooth and WiFi. A menu by Executive Chef Marty Lopez is available for snacking between songs, featuring dishes of Korean Fried Chicken, Tuna Tataki Salad, and Wagyu Tomahawk Steak, along with a full-service cocktail bar.
LAVO Party Brunch
Open every Saturday and Sunday, the LAVO Brunch offers a never-ending array of mouthwatering dishes. Their bottomless meal, the Endless Italian Brunch, is simply to-die-for. The LAVO Brunch menu offers a variety of choices, including pancakes, pasta, raw seafood, and salads. House specialties include the bacon cheeseburger, branzino alla napoletana, brick oven salmon oreganato, chicken parmigiana classico, and 8 oz. filet mignon. Bottomless beverage service is available for the Aperol spritz, Bloody Maria, Bloody Mary, and classic mimosa.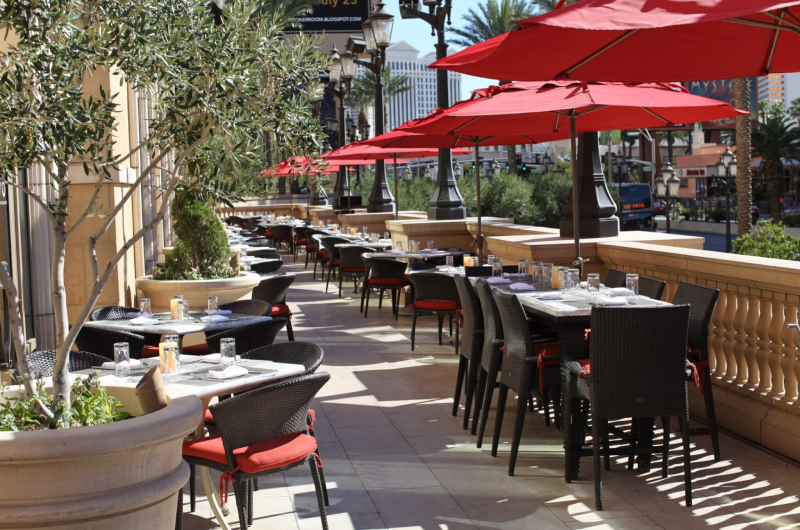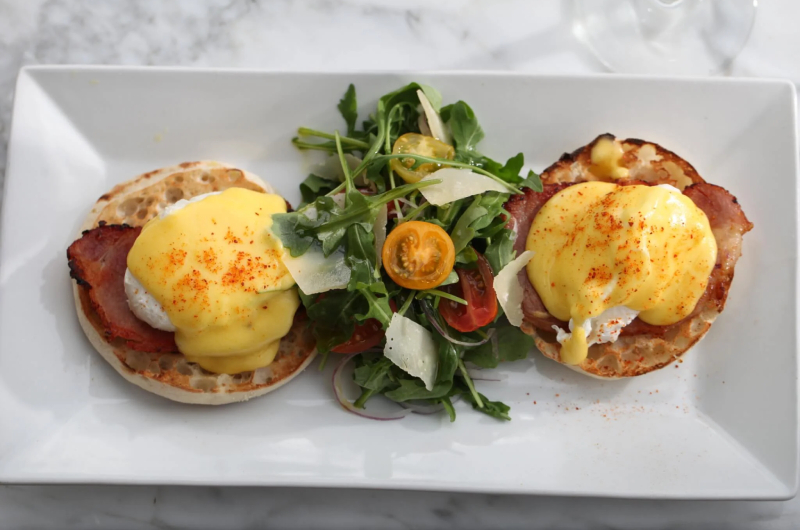 Lost Spirits Distillery
The Lost Spirits Distillery boasts the first immersive show in Las Vegas, all placed in a working distillery. Described by Forbes as "a bit of sophisticated Disney and Willy Wonka," the modern cirque show, complete with fantastical mazes, sets, and stages, is sure to amaze. Ideal for bachelorette parties, guests will be enthralled by the Lost Spirits' acrobatics, burlesque performers, magicians, and musicians. Special group packages for wedding parties are available for purchase, including options for a private cocktail reception and magic hour.
Nobu Hotel
Unwind after a busy, fun-filled day of Las Vegas festivities at the gorgeous Nobu Hotel. Inspired by Japanese decor and modern design, the Nobu Hotel is the perfect place to relax, rest, and rejuvenate before another day, or night on the town. Situated in its own tower at Caesars Palace, the Nobu Hotel has multiple room styles to choose from, from the immense 2,200 to 4,350 square foot penthouse, to the Nobu Luxury King Room. With seven gorgeous pools, a fitness center, and a spa, a weekend at the Nobu Hotel is fantastic for any bachelorette or bridal party.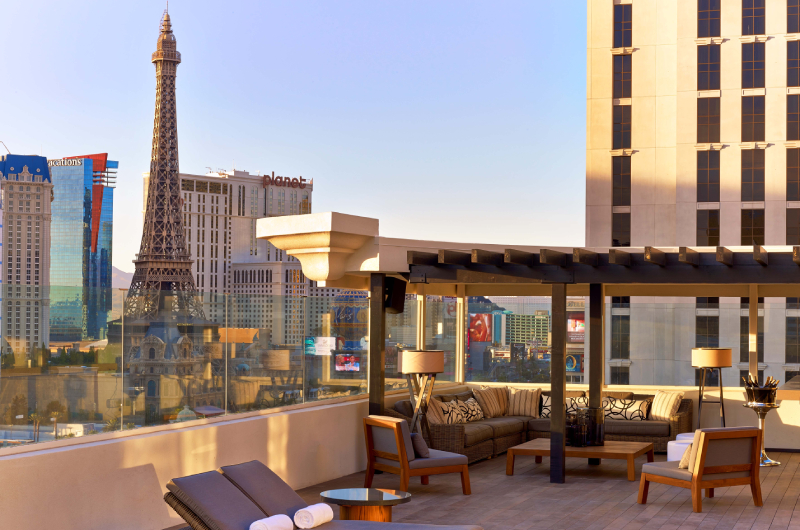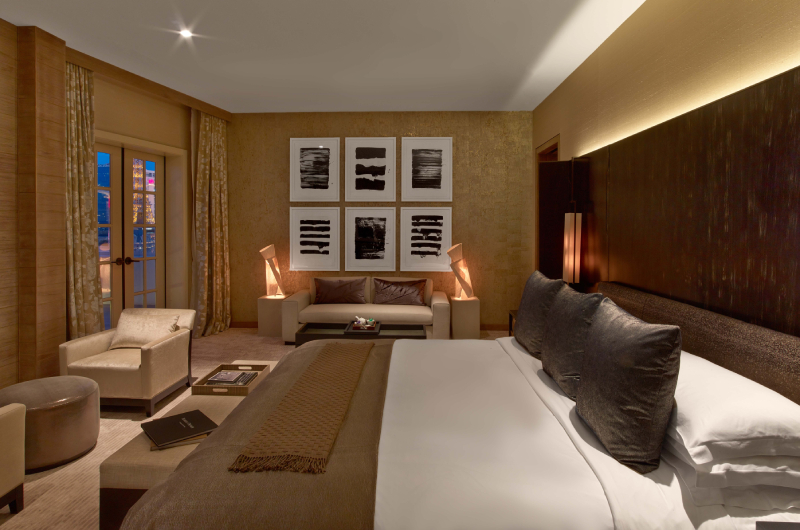 RPM Italian
Located in Caesars Palace Forum Shops, RPM Italian Las Vegas features a delicious menu inspired by modern Italian cuisine. RPM, standing for "Rancic," "Psaltis," and "Melman," was created by celebrity couple Giuliana & Bill Rancic, along with siblings Jerrod, Molly, and R.J. Melman of Lettuce Entertain You Enterprises. Between dining, drinks, and dessert, the RPM Italian Las Vegas is the restaurant to enjoy delectable Italian dining. Notable options include the imported burrata and caviar egg whites with capers, brioche, and toast points; 600-day aged Prosciutto di Parma; Mama DePandi's pomodoro parmesan with Genovese basil, chicken parmesan, Parmigiano Reggiano, and Fontina; and signature Bomboloni Italian brioche donuts with hazelnut mascarpone and vanilla sugar.
Sahra Spa
Bridal parties will delight in Sahra Spa's signature CBD Moroccan Journey. The experience begins with an invigorating Moroccan mint tea silt cleanse, followed by an exfoliation of CBD coffee and Himalayan salt scrub administered through traditional kese mitt body buffing. Guests can then detoxify with the Boreal Forest Mud Mask, supplemented with a pure honey moisturizer. During their spa treatments, parties will relax in the steam room, scented with orange quince, and decompress in the large soaking tub. The experience is completed with a "full-body massage, using ingredients of water-soluble broad-spectrum CBD, active botanicals, and therapeutic plant extracts."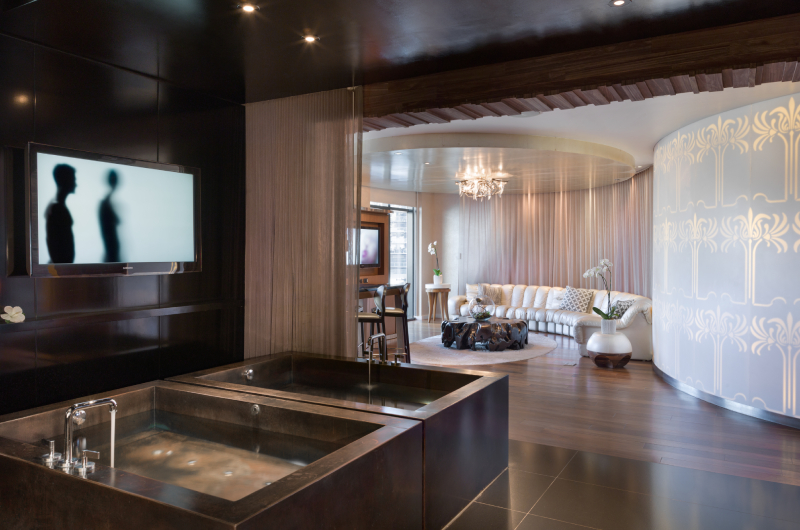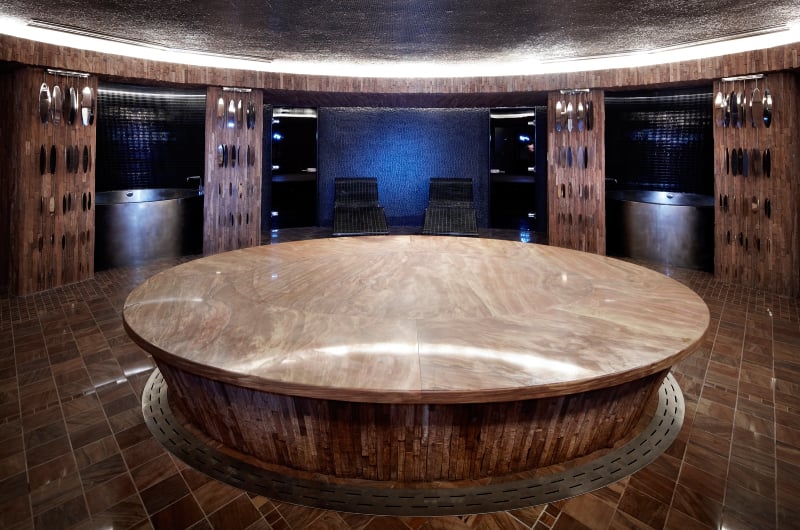 Superfrico
Located at the Cosmopolitan of Las Vegas, Superfrico is an all-night entertainment establishment guaranteed to amaze guests with its electric psychedelic decor, Italian American cuisine, and award-winning cocktails. Named "Las Vegas' most Las Vegiest place," Suprerfrico will stun your senses with its eye-catching entertainment and dining experience. Explore the menu ahead of time to discover their delicious eats, ranging from their shrimp scampi spaghetti to the pistachio mortadella square pizza. Drinks include beer, soft beverages, individual cocktails, cocktails for two, and single-barrel whiskey.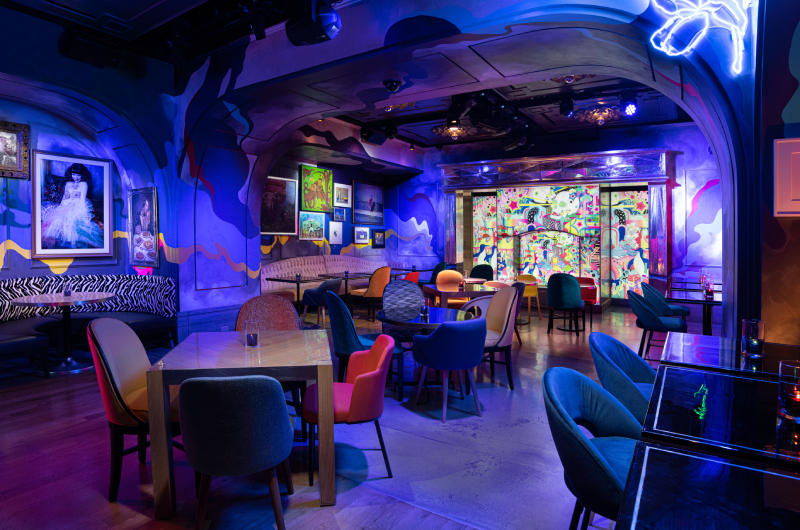 The I.V. Doc
If you find yourself still feeling the effects of the night before, paying a trip to the I.V. Doc is an amazing way to repair, ensuring that you'll still be able to enjoy your day feeling healthy and energized. You can plan ahead and make reservations for any of their I.V. hangover cure services. Popular options include Hangover Relief, designed to combat the effects of a brutal hangover while treating pain, headaches, nausea, and heartburn; Dehydration Relief, with fluid and electrolytes; and an Energy Boost, chock full of essential vitamins like Vitamin B12 and B Complex.
Vanderpump Cocktail Garden
Based in Caesars Palace by the Forum Shops entrance, the Vanderpump Cocktail Garden is the newest bedazzled addition to the sparking crown of Las Vegas. Fans of the television series Vanderpump Rules and The Real Housewives of Beverly Hills will be enchanted by the Vanderpump Cocktail Garden's otherworldly garden oasis. The cocktail garden features luxurious, hand-crafted drinks, including the signature cocktail, the English Garden, complete with Hendrick's gin, basil, black pepper, celery bitters, elderflower, lavender, lemon, lime, and Aquafaba. The delicious appetizer menu of light bites, coupled with the original Vanderpump Rosé, is certain to charm both Vanderpump fans and bachlorette parties alike.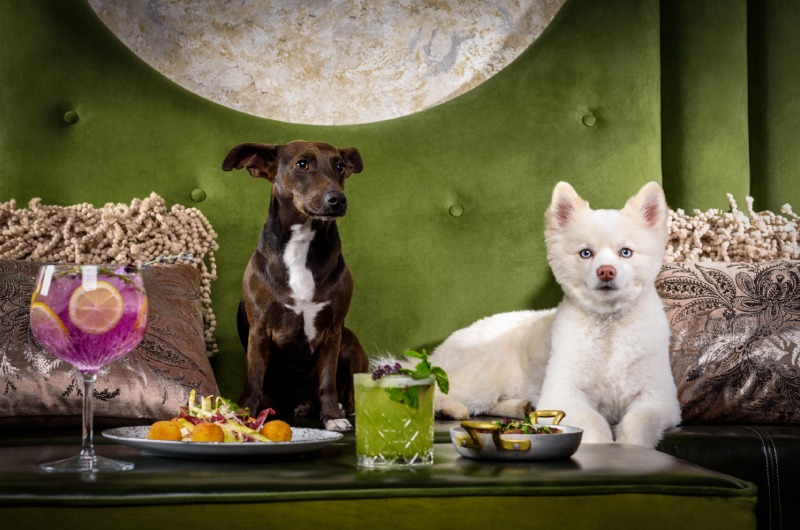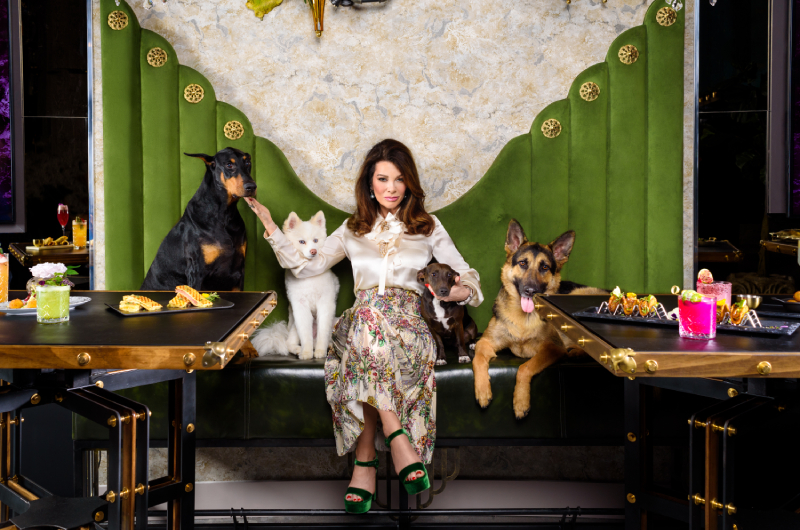 Vanderpump à Paris
Lisa Vanderpump's second Las Vegas venue, Vanderpump à Paris, is a stunning ode to Paris and Parisian life. The gorgeous interior displays Art Nouveau-inspired velvet banquettes, wrought iron cage crystal chandeliers, decorative bronze umbrella fixtures, and windows with simulation raindrops. The food menu features "playful versions of French classics" with unique dishes like Trio of Tartar, where three seafood tatars are arranged as roses. For drinks, Vanderpump à Paris's original cocktail, Louvre at First Sight, is sure to refresh. Made with mezcal, prickly pear, and smoked hickory, the Louvre at First Sight is destined to be love at first sight.
Zouk Nightclub
With an array of talented artists like Deadmau5, Jack Harlow, and Zedd, tickets for the Zouk Nightclub are a must-have for any Las Vegas bachelorette trip. The expansive building spans over 100,000 square feet of ultramodern space. With a boutique nightclub, day-club, food hall, gaming hall, karaoke lounge, and restaurant, guests have endless opportunities for fun, including the option of reserving private events for parties of any size. Couple that with the delicious eats Zouk Nightclub offers, and you've got the perfect pairing for an exciting evening at a Las Vegas nightclub.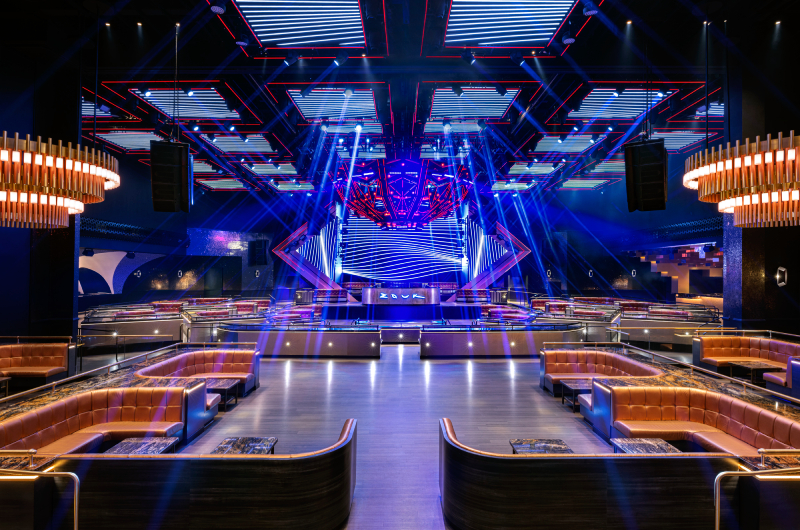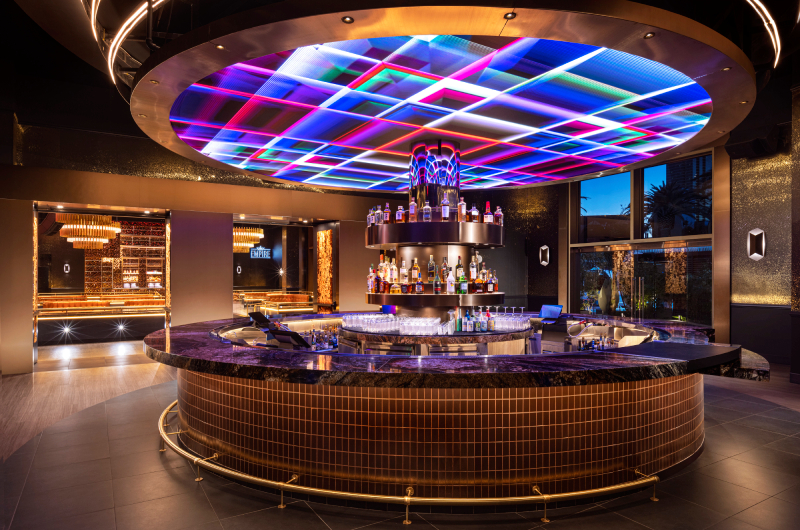 Magic Mike Live
MAGIC MIKE LIVE is a 360-degree dance and acrobatic spectacular guaranteed to bring on the heat and leave its guests feeling inspired and ready to ignite the magic inside themselves. Hailed as "A romance novel come to life…made for a woman's gaze" by USA Today and celebrated as "The show that has everything you could ever want" and "The coolest, funniest, sexiest show I've ever seen" by Glamour UK, MAGIC MIKE LIVE is a first-class entertainment experience based on the hit films Magic Mike and Magic Mike XXL.